World War II End Remembered as Typhoon Lan Arrives
"More than ever we must work together with the international community to face today's challenges," said PM Kishida at the World War II remembrance ceremony.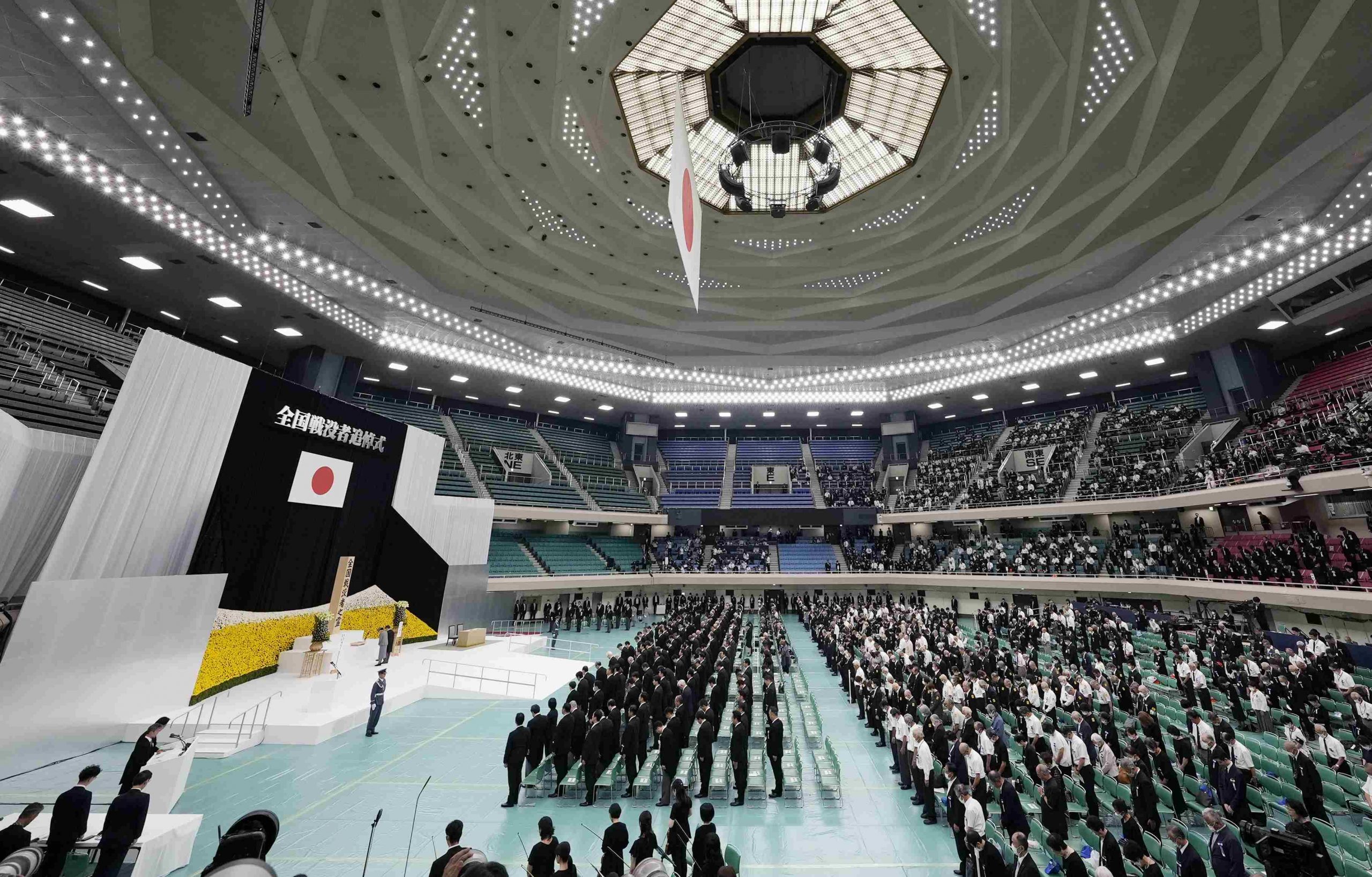 August 15, 2023, is the day Japan remembers the end of World War II.
At the Nippon Budokan in Kudanshita Tokyo, the annual ceremony took place with the highest number of participants in attendance since 2019. There were approximately 1,800 people from all over Japan. Of those, 1,440 were war survivors and their families.
Nevertheless, some lingering COVID-19 precautions were also evident. For example, participants were asked to refrain from singing the national anthem when the music played.
Typhoon Lan also affected participation. Originally, over 2,000 participants were expected. However, those coming from prefectures expecting to be hit by heavy rain from the typhoon refrained from traveling to Tokyo. They included representatives from Aichi and Kyoto prefectures, both within the storm's path.
The remembrance ceremony started promptly at 11:50 AM. Then, at precisely noon, there was one minute of silence. It commemorated the estimated 3.1 million Japanese people – both military and civilians – who lost their lives in the conflict.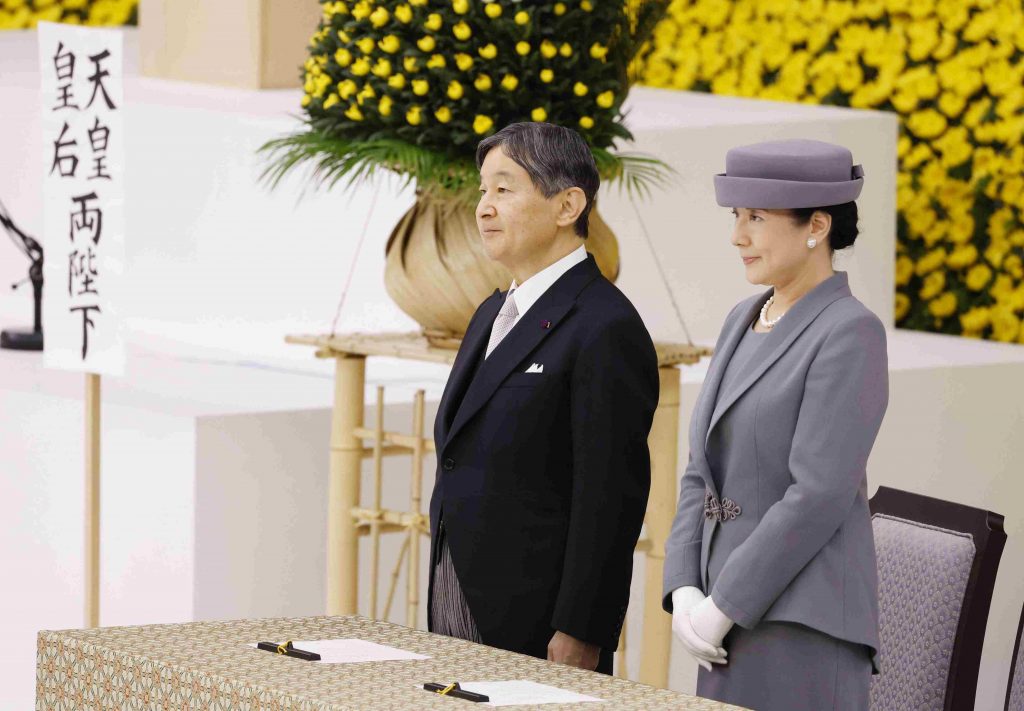 Emperor, Empress, and Prime Minister in Attendance
Emperor Naruhito and Empress Masako were joined at the ceremony by war survivors and their families. Delegates from the political world were there as well, including Prime Minister Fumio Kishida and members of the National Diet.
"I sincerely pray that the horrors of war will never be repeated," said Emperor Naruhito. He continued, adding "I join all the people of Japan in expressing our heartfelt condolences to those who have fallen in battle, and pray for world peace and the further development of our country."
The Prime Minister of Japan, Fumio Kishida, spoke before a minute of silence. He said:
"We cannot forget, even after all these years, the sacrifice of those who gave their lives during the war."
Referring to the continuing effort of recovering the remains of those still missing, Kishida pledged:
"To those who have not found solace after all these years because the remains of their family members haven't been returned, the government is taking on this responsibility. We are continuing to work tirelessly so that all families can be reunited with the remains of their loved ones."
Estimates point to hundreds of thousands of soldiers whose remains are still scattered around Asia.
Among participants, the significance of remembering the end of a world conflict reverberated loudly. This was magnified by concerns over the ongoing Russian invasion of Ukraine and increasing tensions in the Indo-Pacific region.
"In our still war-torn world, Japan has been proactively promoting the way of pacifism. As the world faces continuing challenges, more than ever we must work together with the international community to face them," commented Kishida.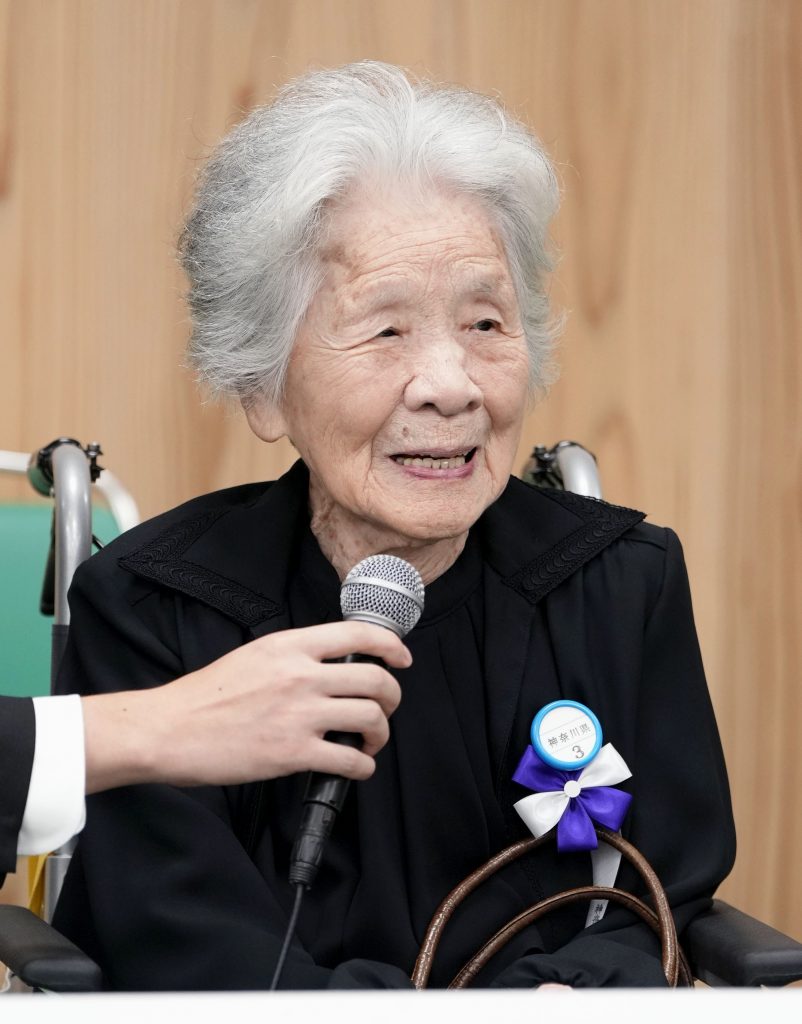 The Voice of Survivors
Emiko Takeuchi is among those who remember the war well. She's 104 years old and has spent her life raising awareness. Her husband, Shigeki, died while fighting in China when he was just 33.
Takeuchi lived in Kobe during the war and survived the firebombings of the city. On August 15, 2023, she recalled receiving the news of her husband's death. "I wasn't even sad," she explains, "I just accepted it. It was the war after all."
Nearly 80 years after his passing, her words held affection for Shigeki. "Even after all these years, the only message I want to send to him today is that I miss him," she told reporters.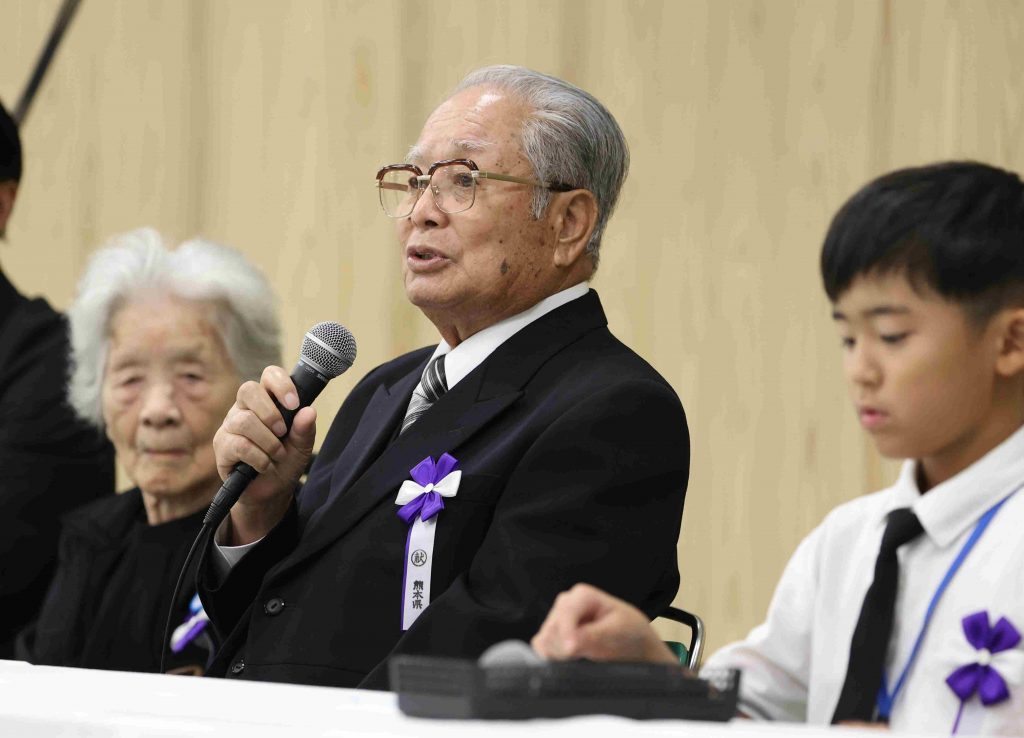 Remembering WWII As War in Ukraine Rages On
How does a war survivor convey the memory of war?
One of those representing the victims at the ceremony was Teruo Yokota from Kumamoto prefecture. His father died in the war when Teruo was only four years old. They never met. Instead, he was raised by his widowed mother and his farmer grandparents.
He reflected on the significance of the event at the Nippon Budokan. "Seventy-eight years have passed since the end of the war, yet this period has felt very short," Yokota told to journalists before the ceremony. "We want to use this occasion to pray for peace once more and for the safety of Japan. And we take this opportunity to remember the sacrifice of those who gave their lives for our country," he said.
The surviving families offered their thoughts on the continuing conflict in Ukraine and their wish for an end to that war. Yokota explained in his speech: "The role that our country can play in working towards peace is significant."
In the press conference with reporters, he looked at images of the war in Ukraine. Meanwhile, he elaborated on his feelings as a war survivor.
"I didn't think that the Russian invasion would actually take place. We are surviving families. And we know that other survivors will come out of this [Ukraine] war. It's very painful to think about and not something we should perpetuate."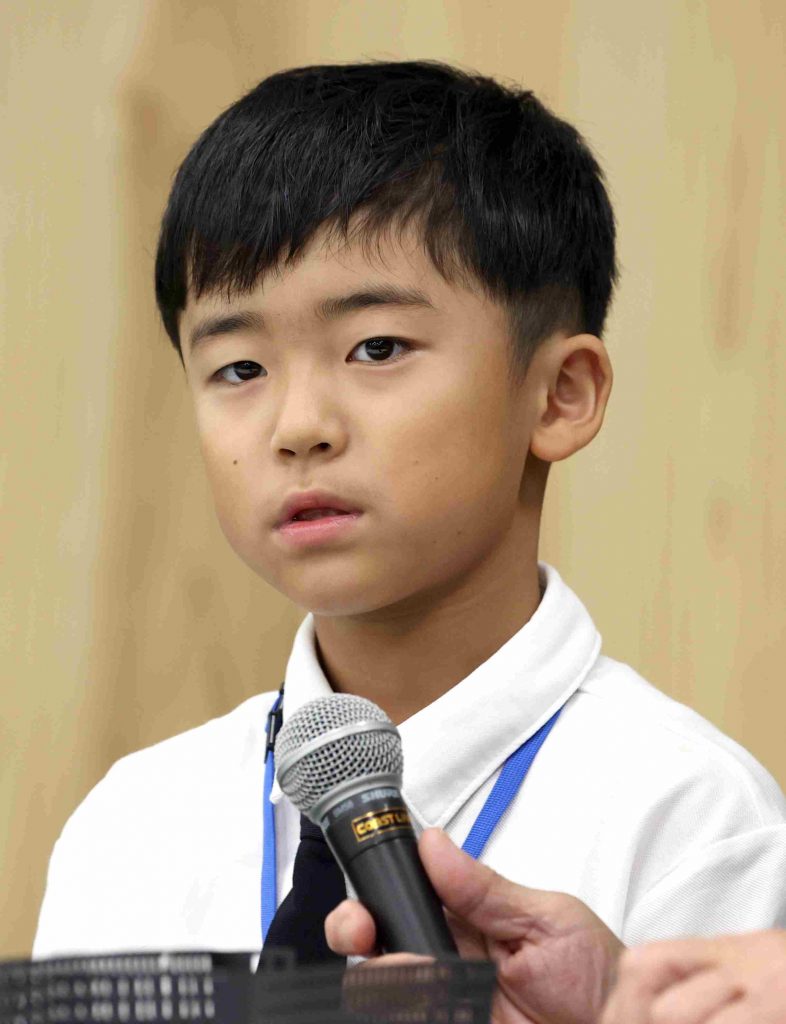 Passing the Baton to the Next Generation
A new generation is also doing its part to remind Japan of the horrors of war.
Yuito Ichikawa from Akita prefecture is seven years old. His great-grandfather died in the Philippines during World War II, and he has only ever heard stories about him through family members.
Ichikawa reflected on his feelings after paying respects to his ancestors. He told reporters:
"I remember thinking that the war doesn't just take people's lives. It destroys their heart and soul as well. [...] I want to pass this message on to my peers and teachers."
Then the young boy commented on the continued conflict in Ukraine. "I look at the images on TV with my grandparents," he said. He added, "All I can think about is how I want them to stop this war."
RELATED:
Author: Arielle Busetto