Successful Drone Test Shows Potential in Disaster Prevention and Response
Disaster prevention, infrastructure inspections, construction site surveys, and critical supply deliveries are some of the drone applications being explored.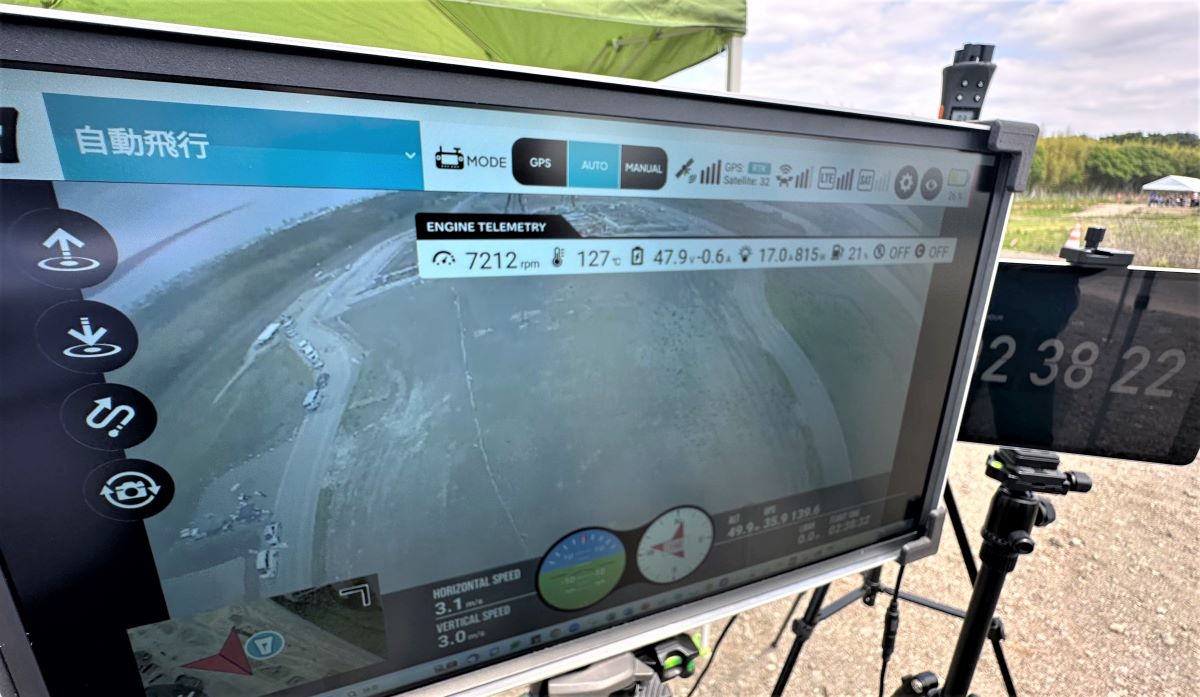 Japan has entered its rainy season, known for frequent heavy downpours that persist until the autumn typhoon season. The Ministry of Land, Infrastructure, Transport and Tourism (MLIT) is actively taking measures to mitigate the impact of heavy rain disasters. One of their strategies involves leveraging autonomous small unmanned aircraft, commonly known as drones. In May, the Ministry conducted a drone demonstration, achieving continuous flight for over three hours. By extending the flight duration of drones, they aim to gain a more comprehensive understanding of areas prone to sediment-related incidents and river overflow. This knowledge will enable the implementation of effective measures to mitigate the impact of disasters.
On the day of the demonstration, a sense of anticipation filled the air as the countdown echoed through the loudspeakers. The drone, which had completed a flight of approximately three hours, safely descended to the ground. Observers erupted in applause as they celebrated the Ministry's first successful attempt at a long continuous flight using a drone. About 60 individuals, including representatives from private drone companies and MLIT officials, were there to witness the moment.
Drones capable of extended flights operate on a hybrid system, using gasoline to power a generator that drives the motor. This configuration enables continuous flight for approximately 11 hours.
Flying Beyond the Visual Range
Until now, drones used in disaster scenarios had a battery capacity of only 10 to 20 minutes of flight time per charge. Hisanobu Sato, a technical adviser from MLIT who participated in the demonstration experiment, expressed optimism about the new drone's capabilities. He stated, "Previously, we had to transport drones close to the disaster site. But we can fly this drone directly to the disaster site."
Drones have different flight modes categorized from Levels 1 to 4, depending on associated risks. MLIT's demonstration was conducted at Level 3, involving autonomous flight in unmanned areas beyond the operator's visual range.
A monitor placed on the riverbank displayed three-dimensional data of the river and surface topography, collected using a laser sensor mounted on the drone.
Takaharu Tomii is the Chief Technology Officer of amuse oneself Inc, an Osaka-based company specializing in drone surveying equipment. He explained, "By employing green lasers, which are less affected by water absorption [compared to infrared, as green lasers have a shorter wavelength] we can quickly capture three-dimensional images of rivers and ground surfaces immediately after heavy rain disasters."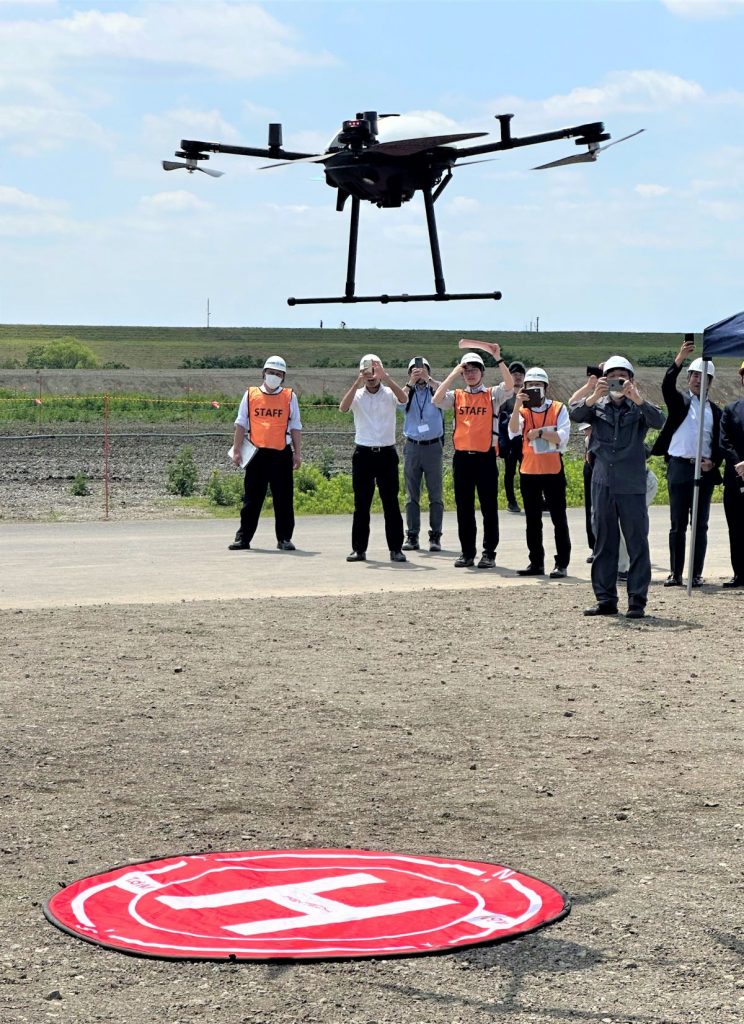 Detecting Disaster Indicators
Drones also play a significant role in pre-disaster situations. Koichi Sakai is a section manager at PASCO Corporation, a leading surveying company in Tokyo. He emphasized the importance of ongoing surface measurements during non-emergency periods as they can identify anomalies that might lead to disasters.
Drones are capable of low-altitude flights ranging from 50 to 100 meters. That means they can facilitate detailed surveys, enabling the early detection of disaster indicators. Combining aerial footage captured by drones and three-dimensional terrain data has the potential to identify areas vulnerable to severe damage.
So far, drones have primarily been used for terrain surveys to create maps. But now, MLIT intends to actively employ them not only for disaster response but also for infrastructure inspections, including bridges and dams, as well as surveys at construction sites.
In December 2022, Japan implemented a new regulation allowing Level 4 flights. This has enabled autonomous flights in urban areas where the operator's line of sight is obstructed.
Sky Highways
Furthermore, plans are underway to designate the airspace above rivers as "sky highways" for drones. These developments create opportunities for practical applications of long-flight drones, such as transporting food and medicine from urban areas to less populated regions. In March, Japan Post conducted a trial delivery of packages using Level 4 flight in Okutama, Tokyo.
But practical applications of drones still face some big challenges. Ensuring flight safety in adverse weather conditions, like strong winds, remains a priority. Determining the feasibility of scaling up the aircraft's size presents another obstacle.
Kenzo Nonami, an honorary professor at Chiba University and an expert in drones, predicts that hybrid drones with engine systems will become the industry norm. He also emphasizes the need to explore flight operations using silent battery-powered drones in urban areas while reserving engine-powered drones for extended flights at higher altitudes and in suburban zones.
RELATED:
(Read the article in Japanese.)

Author: Naoki Otake