5 Things You — and Some Japanese — Might Not Know About Cherry Blossoms
It's still difficult to travel around Japan, but cherry blossoms can be enjoyed in many ways!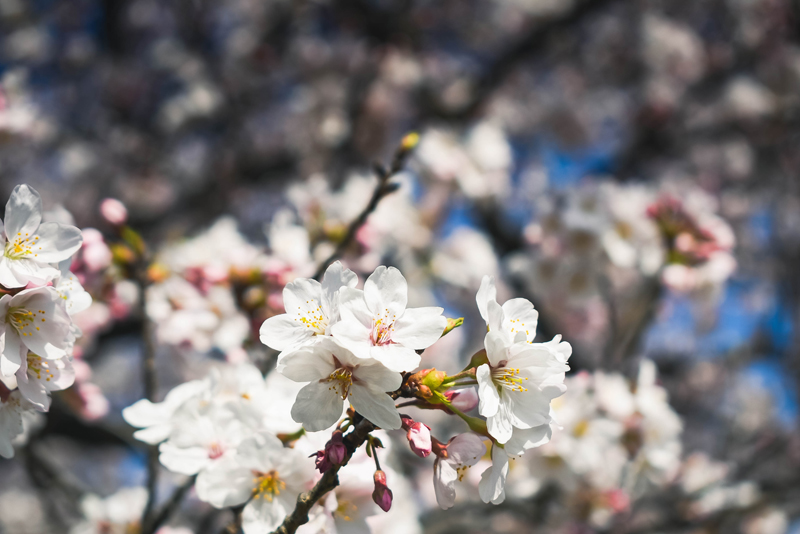 ~~
Everyone loves cherry blossoms in Japan, and tropes of delicate petals falling like snow in the spring breeze have been portrayed in art, anime, and literature for hundreds of years. They have captured the imagination of people in Japan, and all over the world.
But how much do you know about the elusive beautiful pink flowers?
PR Times published a survey conducted by Hankyu Travel over a week in December 2021, asking Japanese several questions about cherry blossoms. Some of the answers from the 554 respondents might surprise you.
Most people don't travel to admire cherry blossoms.
Out of the respondents, 64.4% said they had not traveled out of their way to see sakura blossoms. However, 30.9% said they had.
It makes sense in an age when many people are working, and March often coincides with busy periods in people's lives — for example, the end of the financial year, preparations for starting new jobs on April 1, and the transition between schools.
Many foreign travelers who purposefully come to Japan to photograph the ethereal flowers might be very jealous, though!
Those who do travel to see the sakura go to…
Those who are able to travel within Japan to see the cherry blossoms often pick the most popular destinations nationwide, including Kyoto, Kawazu, and Hirosaki.
Within well-loved destinations in Kyoto, in the Kansai region, there are of course places such as Maruyama Park and Arashiyama. The latter is also famous for its bamboo forest.
Kawazu, located on the Izu peninsula in Shizuoka Prefecture, is a favorite destination due to its local variety of cherry blossoms, which are a bright shade of pink.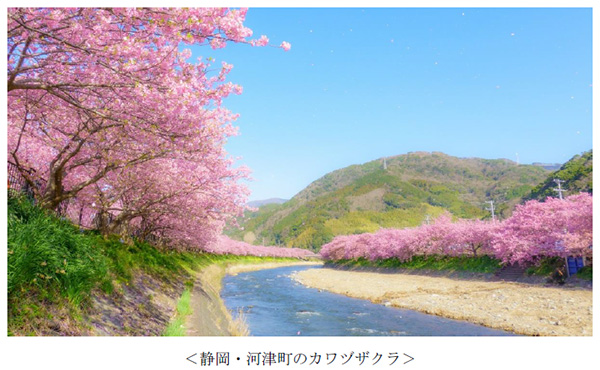 There is also Hirosaki — a lot further north, in Aomori Prefecture. A possible reason for the popularity of Aomori's offerings is the fact that cherry blossom season in this part of Japan tends to coincide with the long holiday of Golden Week, which encompasses the end of April and the first week of May.
Hirosaki Castle Park boasts over 2,600 cherry blossoms of the Somei Yoshino variety, the most ubiquitous cherry flower and one which is almost white with a pale tinge of pink.
It is said that the trees in Hirosaki are pruned using a technique used for the apple trees, which are famous in the area, and therefore the blooming season is particularly beautiful on these trees.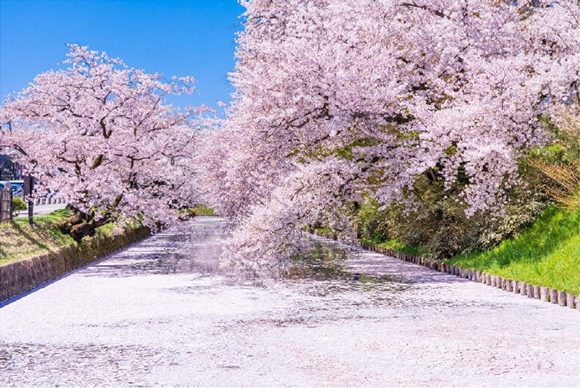 Most Japanese are familiar with Somei Yoshino sakura
When respondents were asked which variety of sakura they were familiar with, Somei Yoshino ranked the highest, with 35% being very familiar, and 40% saying they were somewhat familiar with this type of cherry tree.
The story goes that Somei Yoshino started in the Edo period (1603-1868) in Somei Village (染井村) in the current area of Komagome, Toshima ward, Tokyo. A gardener first planted the tree and gave it the name of Yoshino Sakura.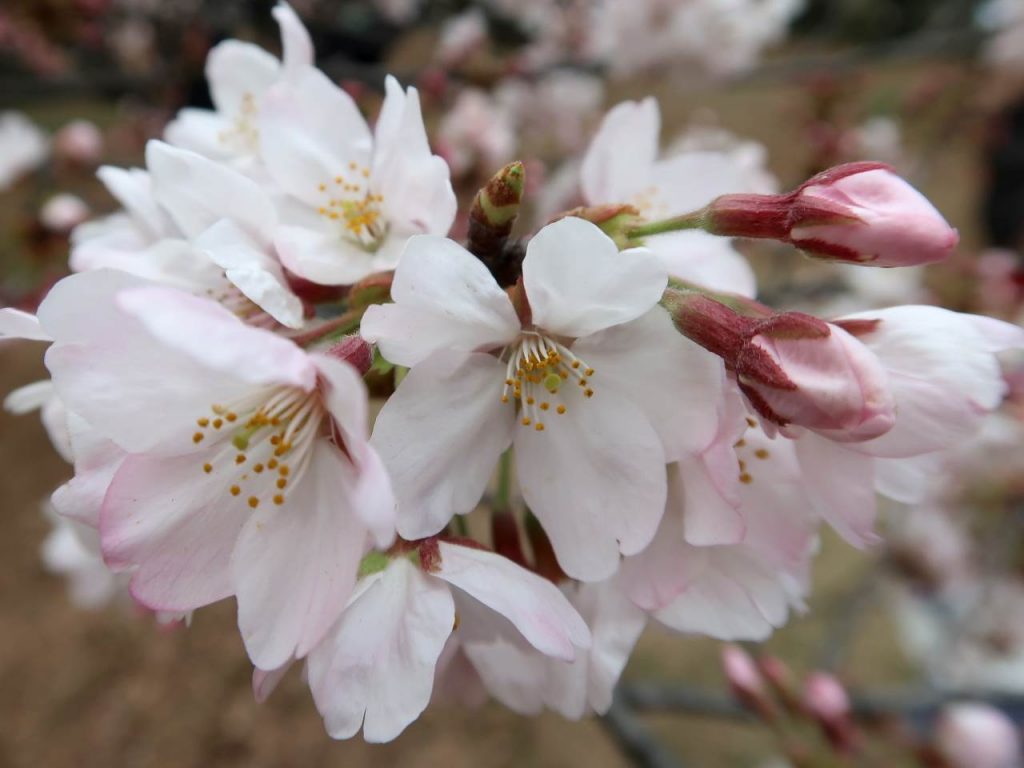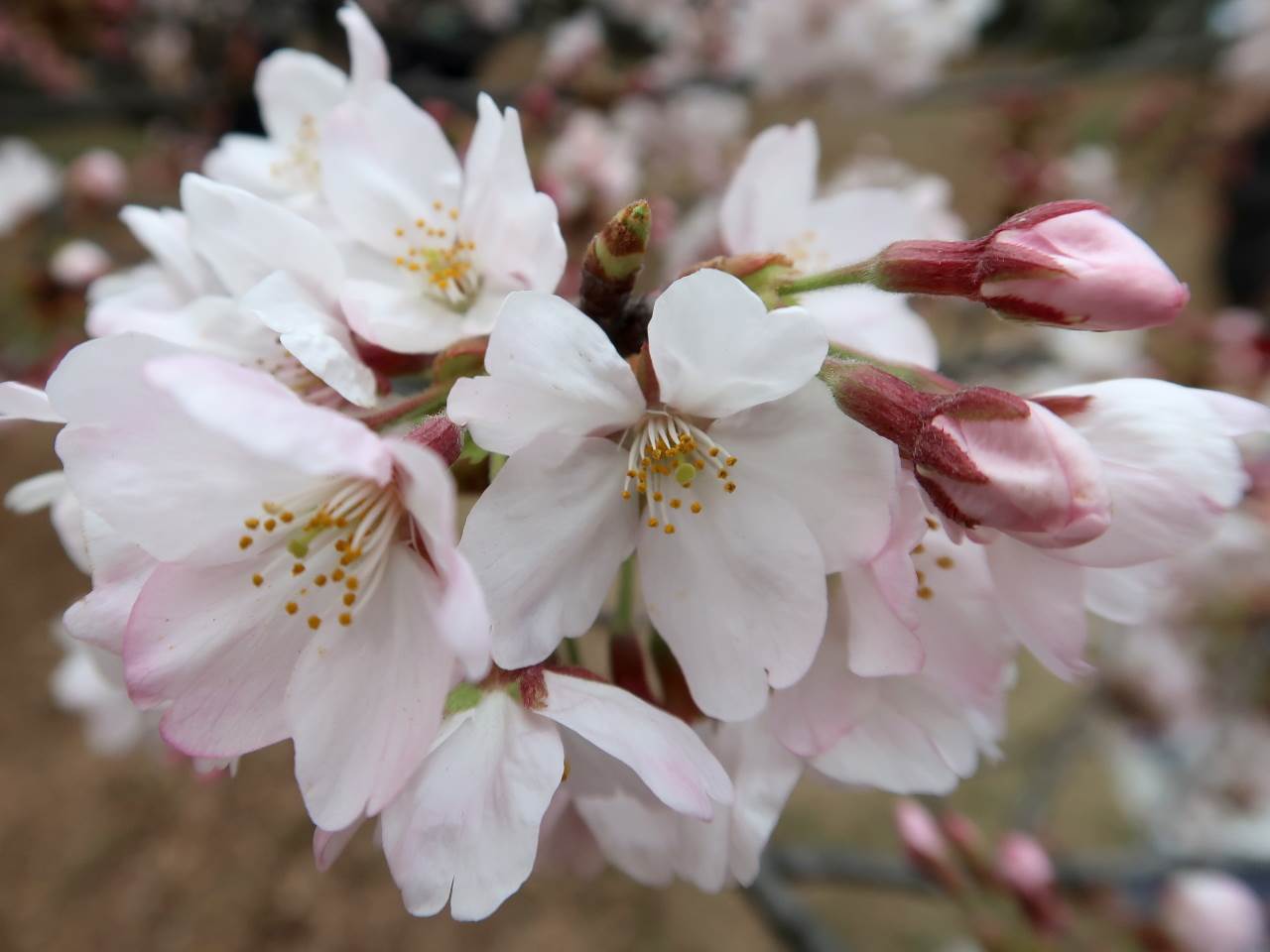 One unique characteristic is that the trees are propagated not from seeds but from grafting — the process of joining a branch on top of an already growing plant. Therefore, all Somei Yoshino trees are supposed to be cloned and derived from that singular initial tree.
There is also a famous spot in Hokkaido for admiring Somei Yoshino blossoms: Goryokaku Park. The season starts approximately at the end of May, so make sure to visit if you have a chance.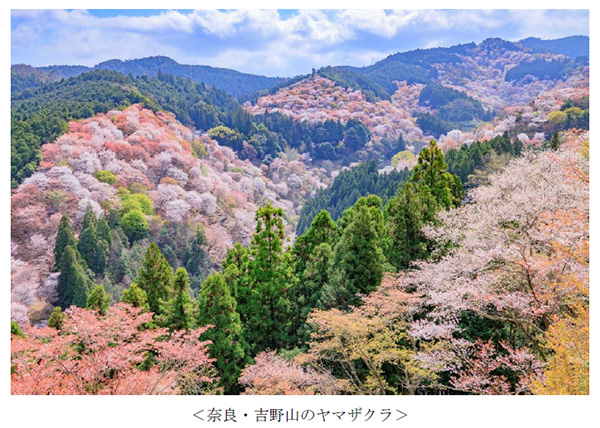 But there are other types of sakura.
Interestingly, there is one type of cherry blossom which only 50% of respondents said they were aware of: Yamazakura.
Unlike Somei Yoshino, Yamazaukra trees can reproduce on their own. They appear in many historic artworks and it's said that during the Meiji period (1868-1912) they became the symbol of ohanami, the pastime of enjoying the cherry blossoms in spring.
One location which is particularly famous for Yamazakura is Nara's Yoshinoyama (Mount Yoshino), where cherry blossom pilgrims can find beautiful different shades of pink trees blooming in the spring.
Can you name the 3 natural monument sakura trees?
If you can't, you will be forgiven, as many Japanese responding to the questionnaire couldn't either.
It turns out, there are "Three Great Cherry Trees" of Japan, and they are designated as national natural monuments due to their history. That might just be enough of an excuse for you to visit their off-the-beaten-track locations.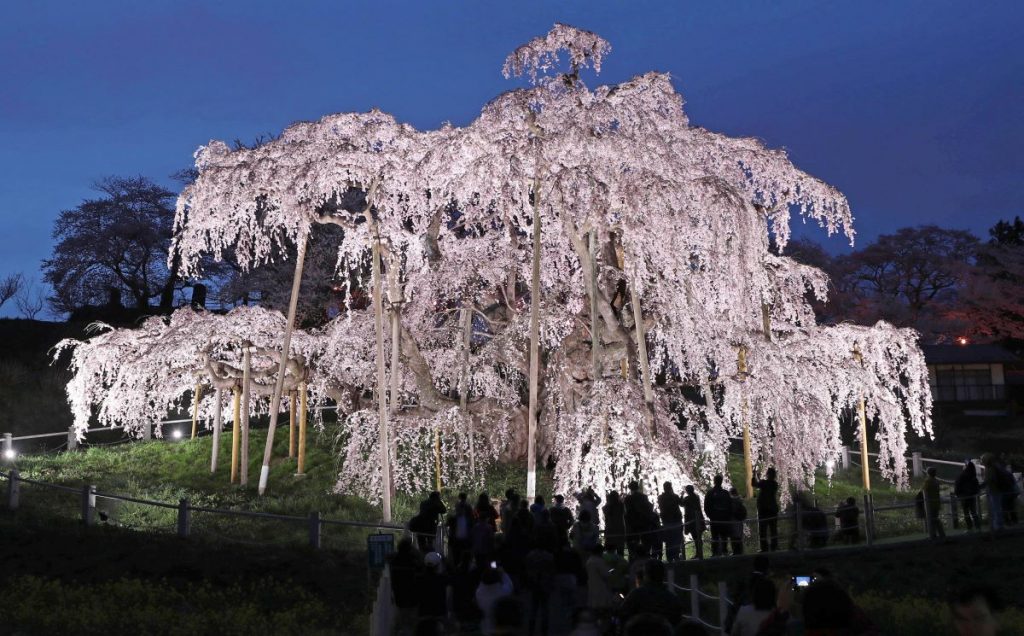 The national monument cherry tree which most respondents said they were familiar with was Miharu Takizakura, located in Fukushima Prefecture. Of the respondents, 21.7% said they knew of it.
This tree is located in Miharumachi. It is nicknamed "Takizakura" (waterfall sakura, 滝桜) as the shape of the tree, with countless flowers cascading in bloom, recalls the image of a waterfall. It's said the tree is more than 1,000 years old.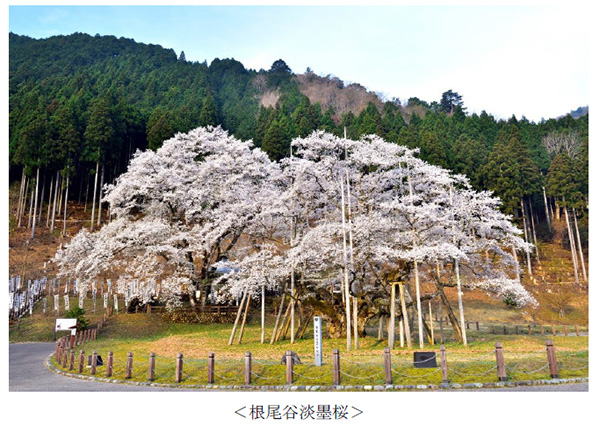 The second best known historic tree is Neodani Usuzumizakura, located in Motosu, Gifu Prefecture. The tree is over 1,500 years old. It is called "Usuzumi" (light ink, 薄墨)as the tree appears almost black when all the flowers are scattered.
The third and last monument tree on the list is Yamataka Jindai Zakura in Yamanashi Prefecture. Only 16% of respondents said they were familiar with it, but as it is being written about now, that may soon change.
About 10.3 meters high and 11.8 meters wide, the huge tree is said to take its name from a 12th-century semi-legendary prince of the Yamato dynasty, Yamato Takeru, who was thought to have planted this tree before going on an expedition to the eastern regions. It is therefore estimated to be the oldest sakura tree in Japan, between 1,800 and 2,000 years old!
Are there other things you would like to know about cherry blossoms in Japan? Let us know in the comment section below.
RELATED:
Author: JAPAN Forward