(UPDATED) Abduction Issue: Trump Vows to Do His Best for Japan — Abe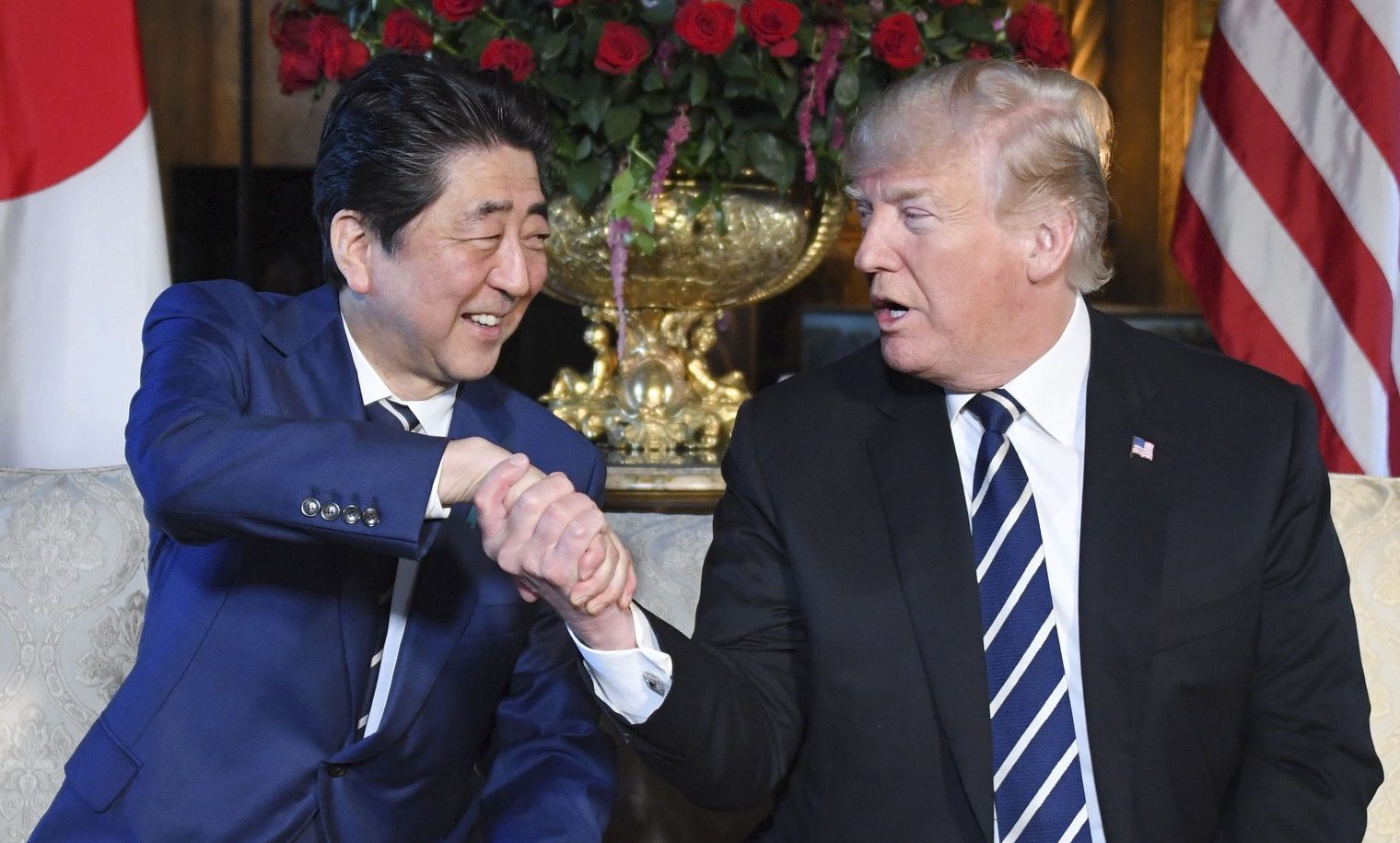 United States President Donald Trump has promised to take up the decades-old issue of the abduction of Japanese citizens by North Korean agents in his forthcoming summit with Kim Jong-un.
Prime Minister Shinzo Abe said this was the outcome of his meeting with Trump on Tuesday, April 17, in Florida (Wednesday, April 18, Japan time).
In a post to his official Instagram account on Wednesday, the Prime Minister said "problems" with North Korea dominated his talks with the American president, so they could "match the recognition of certain points."
It was the first in their series of meetings during Abe's current visit to Mar-a-Lago in Florida.
"I will do my best to do the best for Japan," Trump was quoted in Abe's post.
The official Instagram account of the Prime Minister's Office, for its part, posted a video from the second day of the summit, where Trump reiterated his promise to help work for the return of the abductees.
He said the resolution of the issue is "one of the truly important things on Shinzo's mind."
Then, turning to Abe's direction beside him, Trump said, "We talked about it often, so important to you, and we are going to do everything possible to have them brought back, and bring them back to Japan. I gave you that promise."

In November 2017, during his visit to Japan, the US president and First Lady Melania Trump met with the family members of Japanese who were kidnapped within Japan by North Korean agents.
After listening to their stories, Trump vowed to help resolve the issue, reviving the families' hopes.
Abe himself had vowed to make the return of the abductees a priority of his administration.
Before Abe left for this latest trip to the U.S., relatives of the kidnapping victims had asked the Prime Minister to take up the issue with Trump again, as this could be their last chance to get their relatives back in their homeland.
Read our special coverage of the abduction issue here.