Dear Megumi: President Trump Listened to Your Story, and That Gives Us Hope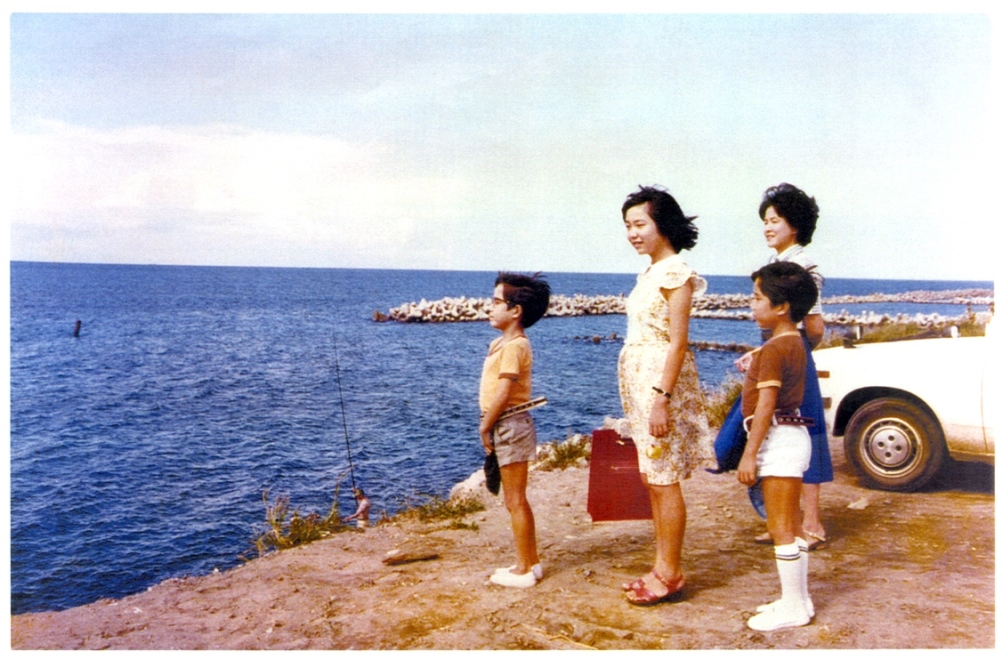 Megumi Yokota, 2nd from the left watches the Sea of Japan in 1976. Next year she was abducted by North Korean agents.
Hello, Megumi.
The time of year in Japan when the leaves change colors has passed. We feel the cold more and more each day. You really loved nature. We want to show you once again the beautiful nature of Japan as soon as possible. That is the one and only wish of your father and I. We are putting our all into this.
This year, once again, the 15th of November passed. It's "that day" that we will never forget. Forty years have passed since 1977, when you were taken away at the age of 13. It is hard to imagine that you are now 53. Looking back at the days, months, and years that have passed since then, we feel a wave of emotions—anger, regret, sadness, and more—that we cannot put in words.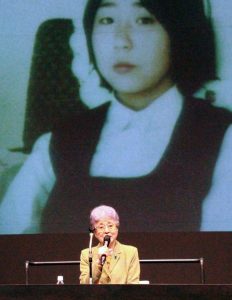 Although we had just 13 years together, I still clearly remember little things, like your gestures and the pleasant conversations we had. I am so sorry that it has taken us so long to do anything to help you.
On the 6th of November your mother and other members of the Association of Families of Victims Kidnapped by North Korea met American President Donald Trump. Previously we had met President George W. Bush and President Barack Obama and made our plea for a resolution of the abduction issue. It is hard to imagine something as odd as an ordinary mother like those found everywhere meeting three presidents. It was a heavy responsibility and very stressful.
President Trump was a large and outgoing person. He leaned forward and listened to us intently. His concern left a lasting impression.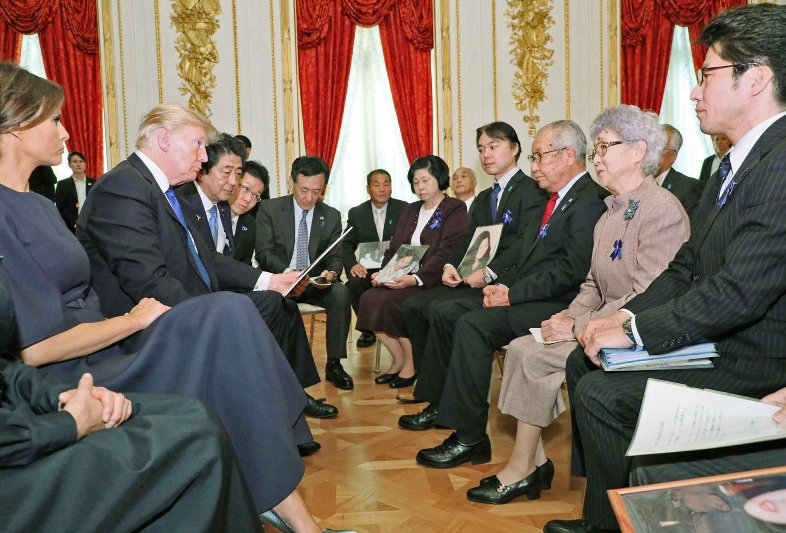 Your mother is now 81 and can no longer speak with a loud voice. Just before the meeting with President Trump, I caught a cold, and because I had a sore throat, my voice was very hoarse. I was in a sorry state and could not say all that I wished, but I was able to express my deep appreciation for his speech to the General Assembly of the United Nations in September, where he made an appeal to the world for the resolution of issues with North Korea, including the abduction issue.
I think what we wanted to say was the same as what others were thinking. Many months and years have passed since children were taken away in such a horrible way. Megumi, as your mother, as a parent, I want to bring you and the others back right now. As a good father, President Trump would also certainly understand at least that, despite the problems I had speaking. Believing that, I looked him in the eye and spoke.
The situation with North Korea is tense and we do not know what will happen. Every moment is important, including our meeting with President Trump. Feeling the responsibility to aid you, Megumi, and the other abductees, I put my all into making my request to the President. I am praying that the meeting will lead to some kind of change.
Of course, it is up to Japan itself to resolve the abduction issue. I want it to confront the evil with its own power and aid the victims as soon as possible. "It is a national disgrace that it cannot resolve the abduction issue." This is what your mother is always saying to everyone. I look forward to Japan resolving all sorts of issues, such that it is recognized by people, saying, "That's the way Japan does it!"—with peace and happiness coming to all countries.
Looking back now, I feel faint when I think about what an awful thing the abductions were. The history of state-sponsored criminal acts throughout Japan by North Korea is an oppressive reality. The shock when you were abducted 40 years ago was tremendous. The air, the scenery, everything went dark. I was confused and gripped with fear such that I had thoughts of wanting to die.
It has been 20 years since I learned that you had been taken to North Korea. My life of pain and crying came to an end. The hope that you were alive and healthy was a source of strength and celebration. "I cannot be weak. I have to firmly fight on." That was my pledge to myself.
I am frequently asked about a reunion with you. Your father cannot imagine what will happen when that time finally comes. He is thinking, "It will take a long time to catch up on everything." But, your father was 85 on the 14th of this month. I feel impatient because there is not much time remaining.
Your mother always tells everyone, "I am resigned." This is not a case of looking back or giving up. People, including me, are not able to predict what will happen in their lifetime. You take the mission that fate has handed you, and if you do everything you can do, that is enough. Your mother thinks that, in the end, she will surely be able to meet you, Megumi. Because of this she is able to deal with the pain and confusion that comes along every day as part of living.
Megumi, there has been frequent rain in Japan and we did not have a refreshing autumn. How has it been where you are? Whenever the end of the year draws close, I think of the severe cold in North Korea and worry about you. Your mother and father are exhausted, but we think it must be even worse for you.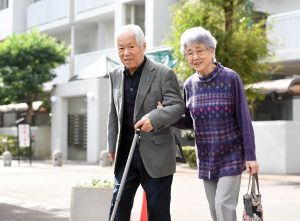 You were taken to somewhere that you did not know, where you had to learn the language, customs, and everything from the beginning. You were born in Japan, but what did they make you learn? But, knowing you, I am sure that, even while suffering, you gave it your all.
I believe that you will return in good form. Your mother and father promise that, no matter what it takes, we will be waiting for you in good spirits and strength. We will be doing everything we can for your rescue, with nothing left to regret. We are waiting and not giving up!
(Click here to read the original article in Japanese.)
Read the other letters to Megumi:
Dear Megumi: The Fifth Abductee Was Released, but I Am Still Waiting for You to Return Home
Dear Megumi: One Day, You and Other Kidnap Victims Will Set Foot on Japan Again—If Our Gov't Works For It
Letter to Megumi: Somewhere in North Korea, We Know Your Hidden Strength Will Make You Survive
Letter to Megumi: We hope you'll return to the Japanese Summer and Your Mother's Stew
Letter to Megumi: We Long to Have You Back for the Next Children's Day
A Letter to Megumi: 'Forty years have gone by without you… Don't ever give up, you are going to come home'
Check out JAPAN Forward's special coverage of the Japanese kidnapped by North Korea