'Abenomics': Fighting Pessimism to Secure the Future for the Young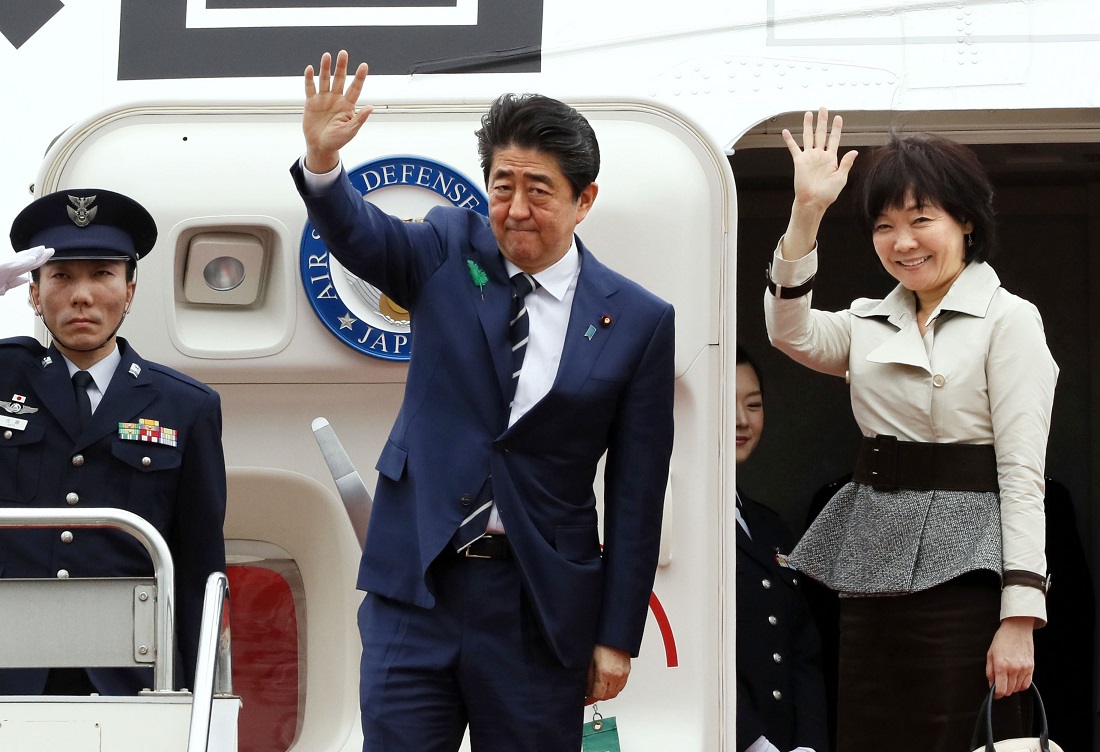 (Second of Five Parts)
As Prime Minister Shinzo Abe heads to the United States for a summit on April 17, JAPAN Forward runs a series of articles that provides a closer look at the Japanese leader. Originally published in Japanese in the January 2018 edition of Hanada magazine, the articles were written by Professor Tomohiko Taniguchi, Special Advisor to the Prime Minister.
Here is an intimate first-hand account of day-to-day life and work in the Prime Minister's Office.
Part 1: Prime Minister Shinzo Abe: Japan Chooses Stability and Continuity
Since coming into office, Prime Minister Shinzo Abe has implemented a sweeping series of economic reforms known collectively as Abenomics. There are two phases to Abenomics: the original and Abenomics 2.0. While the overall thrust of Abenomics is designed to have lasting economic impact, the short-term effects of these policies are quite something to behold.
Ninety-eight of every 100 job-seeking university graduates have found employment. Remarkably, this holds true for high school-graduate job-seekers as well. The number of those permanently employed has grown by 790,000 people over the past two years, while for the first time in history the ratio of full-time job offers to job applicants has surpassed 1:1.
Corporate gains for 2017 topped the figures for the previous four years. The Nikkei Stock Index is above 20,000 and still on the rise, and the relative child poverty rate has also dropped for the first time since records began being kept.
One would have to be a dogged contrarian to insist that Abenomics has failed in the face of numbers and results such as these.
All in This Together
Despite Abenomics' great successes, the response from corporations has been disappointing. The Ministry of Finance's Corporate Statistics Investigation reports that the gross amount of cash and deposits that Japanese corporations recorded for fiscal year 2016 amounted to 228.5 trillion yen (roughly US$2.053 trillion). Perhaps these cash reserves are being stored away in the interest of frugality. Otherwise, why have corporations increased their cash deposits by a further 38.4 trillion yen these past five years, despite an upturn in future prospects?
Instead of secreting away so much in unprofitable deposits, it would be far better if corporations returned some of their gains to their employees. Household spending will not increase so long as corporations go on sitting on such massive deposits.
The Abe administration has pressed every year for corporations to increase wages. In 2018, the administration will again urge corporations to do more for employees in the spring season of labor-management negotiations.
The Prime Minister, the Vice Prime Minister, and the Chief Cabinet Secretary often listen to the voices of market participants. The administration has come to realize that everything is intertwined, and nothing is separate.
When the population decreases, future growth is blunted. As a result, corporations do not invest in Japan, in turn further provoking pessimism among the nation's young people over stunted economic prospects. Young people neither marry nor cohabit, reducing the birth rate yet further. Conversely, because young people see the welfare systems as benefiting only the elderly, more and more young people eschew spending in favor of building up savings. This in turn reduces consumption and undermines investment, bringing us back to the beginning of the pessimistic cycle.
This is the kind of pessimistic determinism that is running rampant in Japan.
Cheerleader-in-Chief
The pessimism is not surprising. The burst of Japan's speculative financial bubble took place first in February 1990, when stock prices tumbled. Imagine that you had been 22, fresh out of college then. You would be 50 by now.
For this entire generation of Japanese, the expectation that the future should be brighter than the present has withered away. With it has withered self-reliance. The feeling that "I can do it, I should be able to do it" has also worn thin.
Shinzo Abe has the ability to discern trends over a long time and understands how difficult it is to raise people's expectations. It is a long-term battle—in fact, it can seem endless.
It would be no exaggeration to say that Prime Minister Abe's role, as he sees it, is to be Cheerleader-in Chief, leading the charge against the prevailing pessimism.
Policies for the Future
Chief among the Prime Minister's hopes is that young people will take a more proactive role in their future. This was the main reason he decided to call a general election in October 2017.
Throughout the campaign period, Prime Minister Abe made sure that the consumption tax rate hike should take place as scheduled in October of 2019. At present it is estimated that tax revenue will increase by roughly five trillion yen (about US$45 billion). During the campaign season, Prime Minister Abe called for a change in how the projected revenue increase should be spent. This was another impetus for calling for the election.
Altering the standing arrangement to use four trillion yen of this revenue increase to pay off the country's debt obligations and the remaining one trillion for welfare expansion, the Prime Minister called for a further increase of nearly two trillion yen to be allotted to welfare programs.
The sum of three trillion yen, he said, should be used solely to help reduce child-bearing costs, such as by making education much less costly.
Harsh Medicine
The harsh medicine of reducing entitlements enjoyed by the strongest and largest group of vested interests, the elderly, is nearly impossible to achieve under a democratic system of government. For the younger generation to get more, the only available path is the one Prime Minister Abe has chosen—raise taxes, but spend the proceeds for the benefit of the young.
Though it may be a small step, shifting the target recipient of welfare from the elderly to those who will bear the financial burdens of society going forward is still a break from the long-prevailing norm of welfare policy in Japan. It is akin to rewriting the social contract. Indeed, it is such a big change that it required a referendum, hence the October 2017 election.
Japan's welfare expenditures amount to some 120 trillion yen (roughly US$1.1 trillion). This is more than the combined defense expenditures of the five biggest defense spenders of the world, namely the United States, China, Saudi Arabia, Russia, and the United Kingdom. Americans, for example, are often shocked to learn that Japan spends such enormous sums on welfare outlays.
Young people in Japan are aware, if only vaguely, of the weight of the burden they will be asked to carry. This awareness makes them pessimistic about their futures. It is this pessimism that Prime Minister Abe is trying to fight.
(To be continued)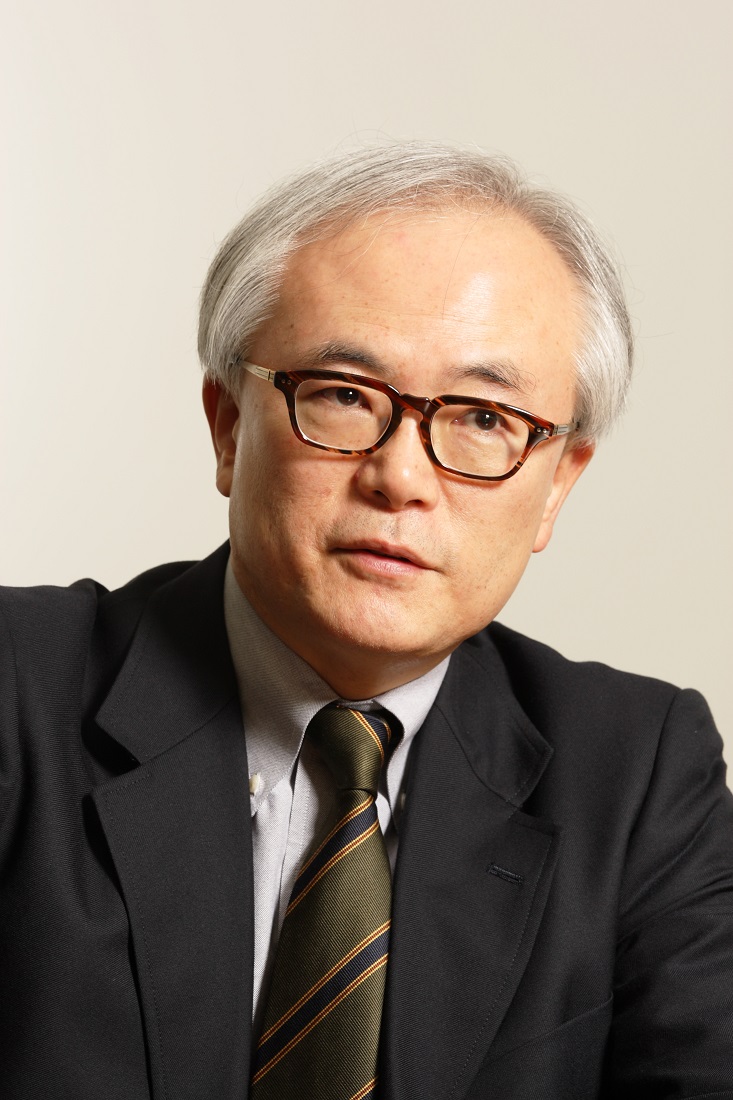 Tomohiko Taniguchi, PhD (national security), is special advisor to Prime Minister Shinzo Abe's Cabinet and a professor at the Keio University Graduate School of System Design and Management, reading international political economy and Japanese diplomacy.
After graduating LL.B. from the University of Tokyo in 1981, he spent 20 years in print journalism before joining the Foreign Ministry in 2005 as Deputy Press Secretary. Until he left the ministry in 2008 he addressed the foreign press and wrote policy speeches. In 2013 he joined the Abe administration as Cabinet Councillor before assuming current posts in 2014. For more than five years now he has worked as Shinzo Abe's primary foreign policy speech writer (although he does not openly admit it).