[All Politics is Global] The Evolution of Japan and India in Washington's Security Priorities for Asia
As democratic centers of power in Asia, Japan and India are vital partners of the US in countering China's growing hegemonic ambitions in the Indo-Pacific.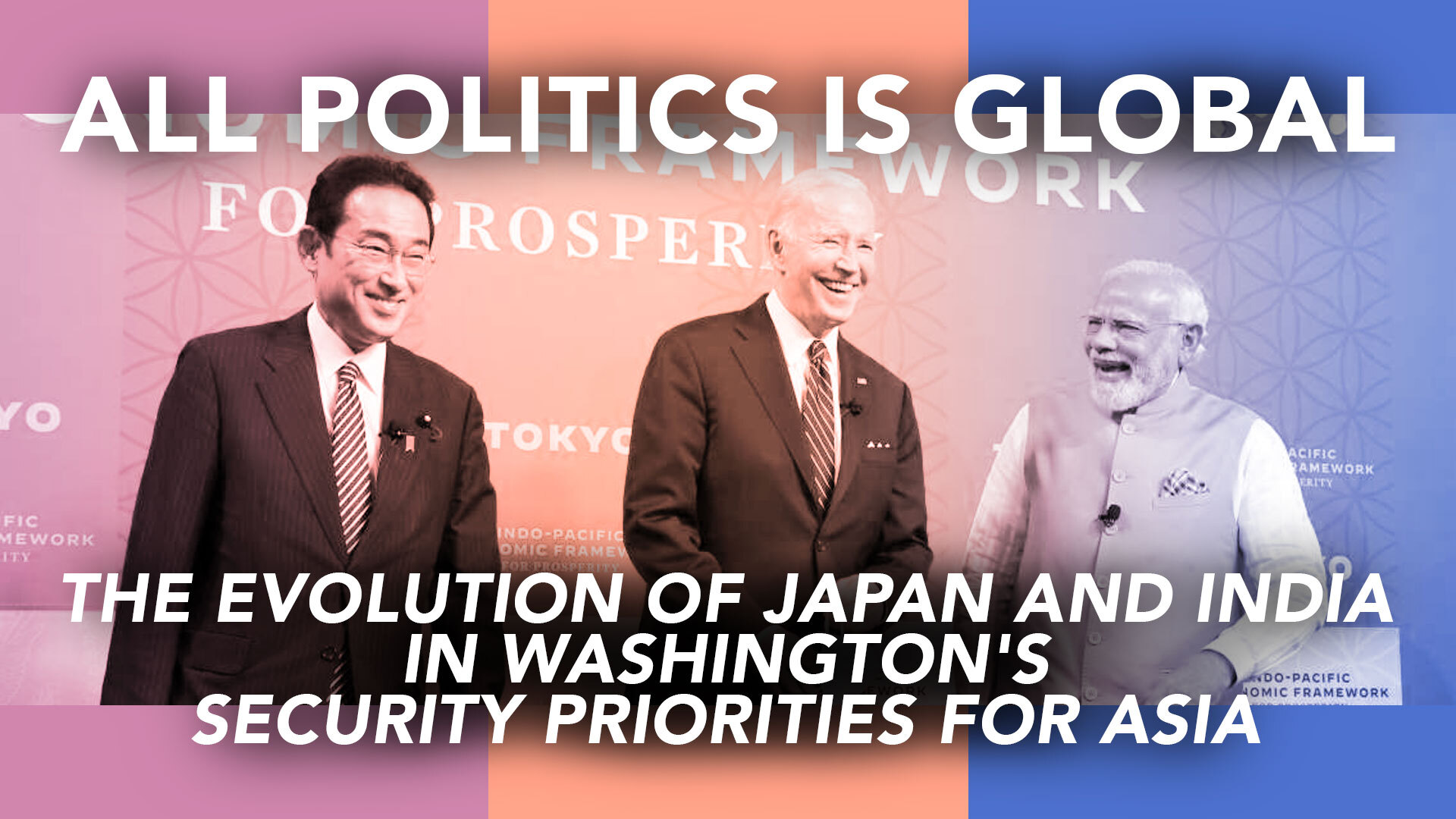 The first quarter of the 21st century is witnessing a new dawn vis-à-vis the rise of Japan and India in the United States' security priorities for Asia. Becoming free from the constraints of a strictly bipolar world of the Cold War years, Washington's approach and policies have traveled quite a distance. They identify Tokyo and New Delhi as key lynchpins for its regional geostrategic and geopolitical strategy and objectives. At a time when Asia's geopolitical scene is being seriously challenged by revisionist China, the latter's relationship with the US, Japan, and India displays unique elements of cooperation and competition in almost every dimension.
Despite that being the case, Beijing's relationship with Washinton, Tokyo, and New Delhi is becoming increasingly difficult. Naturally, this underscores the significance of Japan and India's regional significance.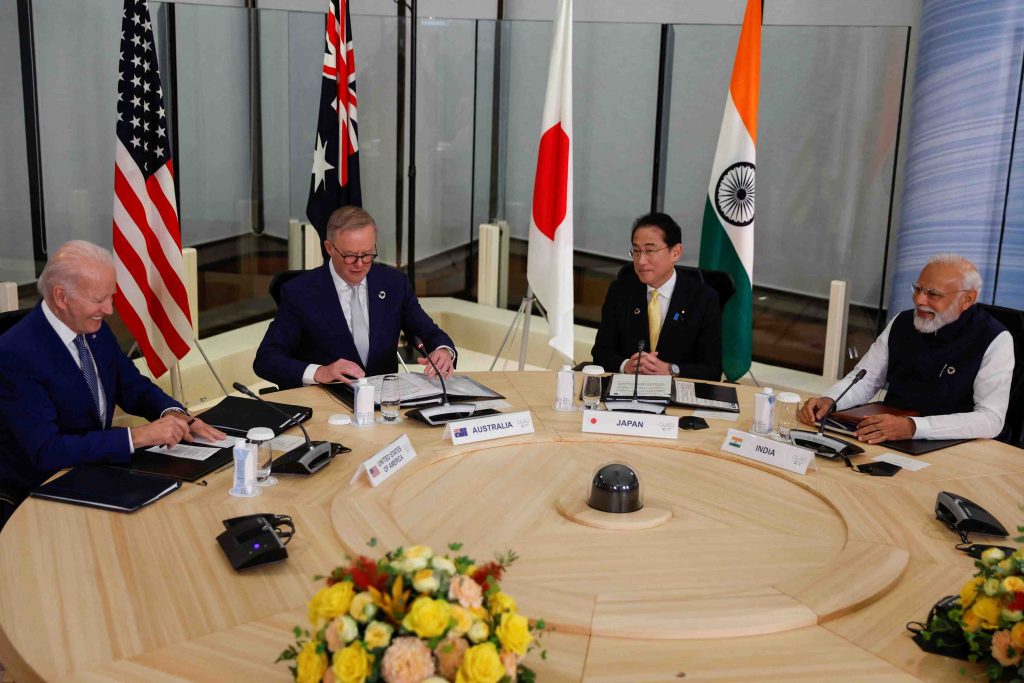 Key Geographical Zones
Not just individual nations, but even Northeast (or East) Asia and South Asia have emerged as core strategic hubs from Washington's perspective. Northeast Asia, South Asia, and the Indian Ocean Region are key constituent geographical zones of the Indo-Pacific security construct. They have become increasingly vital to the US foreign policy interests in the 21st century. While Japan has been a long-standing treaty-bound ally partner of the US, India was initially recognized as a nascent power. But it has graduated onto becoming a "natural partner" of the United States in the past two decades.
The power and security scene in Asia has reached a phase where no single power appears to be in a position to assert absolute control over the region. The world's center of strategic and economic gravity has shifted from the Atlantic to the Indo-Pacific. Therefore, the realities of China as a long-term strategic challenge have propelled newer pristine security equations, calculations, and combinations throughout the Indo-Pacific.
These sub-regional and regional geopolitical realities are the primary drivers for Washington to recognize Japan and India as common binding factors critical for its regional security calculus. China's rise has seriously challenged the strategic power balance within Asia. And Japan and India, together, could well offset Beijing's ominous rise.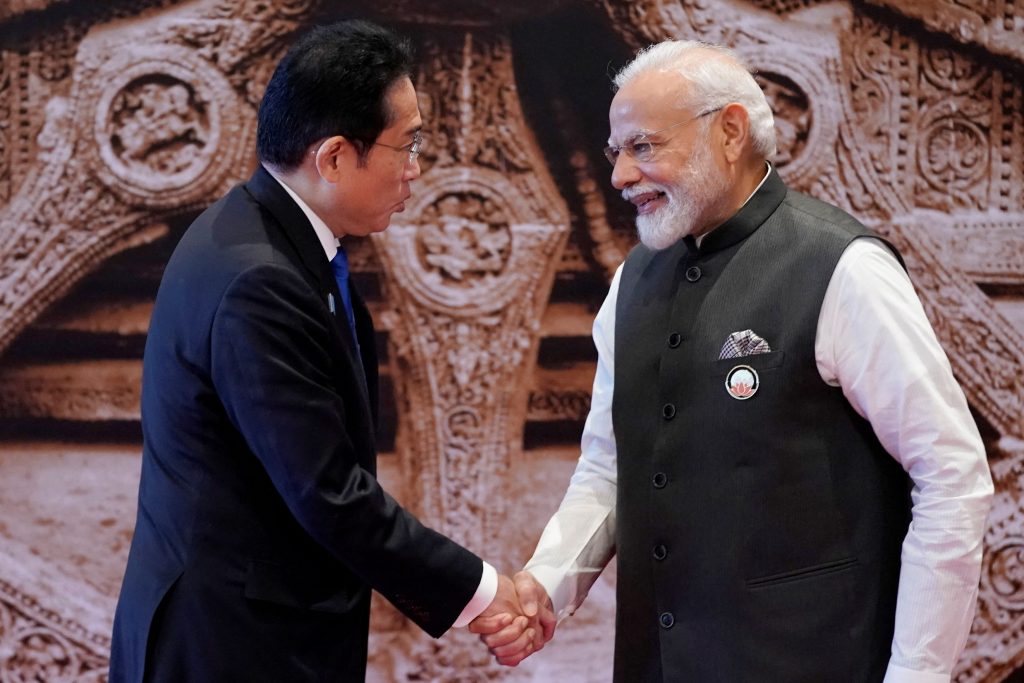 Vital Centers of Regional Power Politics
The US policy needs to come out more vocally in binding together friendly democratic centers of power in Asia. Washington's Asian allies and partners remain key to its strategy of countervailing Chinese revisionism. This is reflected via its unusual scale of military and economic power, which has established it as a regional hegemon with revisionist territorial designs.
Samuel P Huntington underlined the grave strategic implications of China's regional power 30 years ago. In 1993, he wrote his seminal essay, "The Clash of Civilizations?" for Foreign Affairs.
Huntington cautioned, "The size of China's displacement of the world balance is such that the world must find a new balance within a few decades." As far as East Asia and South Asia are concerned, to a considerable extent, Japan, and India have come to be placed as vital centers of regional power politics.
China, on its part, has assiduously worked on a policy of "strategic encirclement" or "constraining" both Japan and India. This has involved propping up, aiding, and sustaining failed states to keep Tokyo and New Delhi in check — namely, North Korea and Pakistan. The idea primarily is to prevent/delay New Delhi and Tokyo's rise to counter Beijing's region-wide influence and coercion, as well as the domination of the shipping lanes, be it through the Indian Ocean Region, or the Malacca Straits.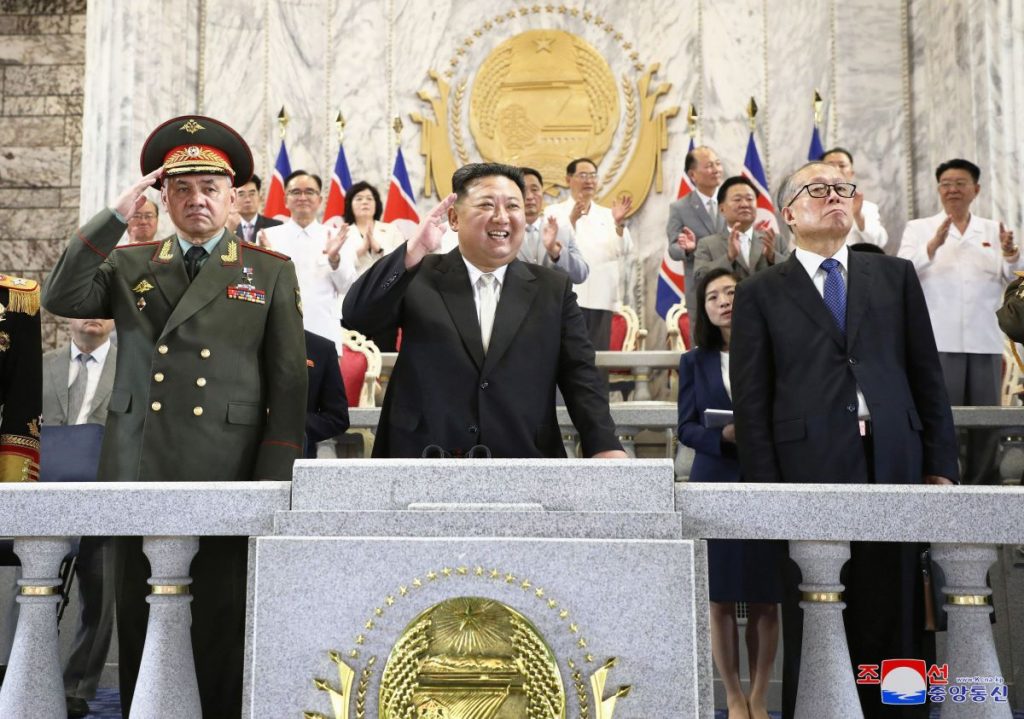 The 'China Challenge'
However, this is not a recent phenomenon. It has existed for almost two decades. Former Chinese President, Hu Jintao, stated in 2002, "The US strengthened its military deployments in the Asia-Pacific region, strengthened the US-Japanese military alliance, strengthened strategic cooperation with India […] and so on […] This makes a great change in our geopolitical environment."
Interestingly, the state-run and controlled Chinese media toed a similar line on the growing importance of India and Japan in the US' scheme of things for Asia. Specifically, the official Xinhua News Agency commented, " [...] being regarded by the US as its potential adversary of the 21st century, China should still be on the alert against any changes in its peripheral security environment."
The convergence between India, Japan, and the US regarding the ascent of the "China challenge" is here to stay. Be it Japan or India, a set of policies, priorities, and strategies need to be aimed at achieving some sort of power equivalence with China. It needs to lead to the commonality of creating a strategically stable Asia that hedges China's revisionism, power, and ambitions. The strategic orbit of Northeast [or East] and South Asia cannot be managed without addressing the "China dimension" in both these sub-regions.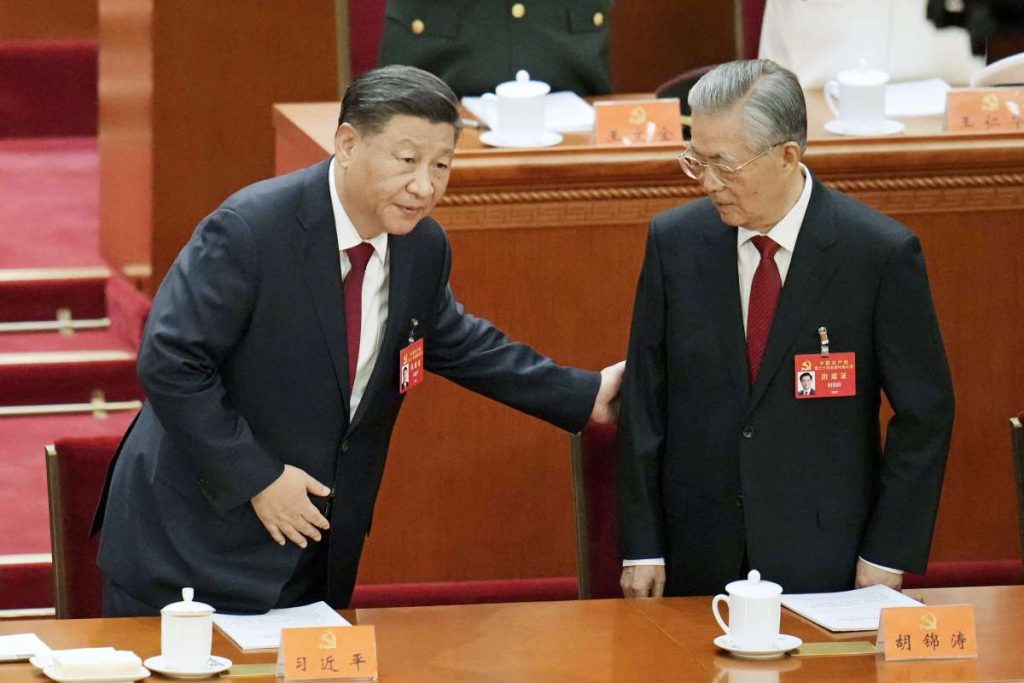 Shared Vision for the Indo-Pacific
The US has underlined this historic moment in its alliance with Japan. Their cooperation is unprecedented, rooted in a shared vision of a free and open Indo-Pacific. The Indo-Pacific is a region that faces growing challenges from actions inconsistent with the rules-based international order by China and provocations by North Korea.
The challenges faced today by Japan, India, and the US transcend geography, across the Atlantic, Indian, and Pacific Oceans. This landscape demands that Washington, Tokyo, and New Delhi continue to strengthen their individual and collective capacities and deterrence capabilities. Thus, Japan, India, and the US will have to become the key binders collaborating strategically across the Indo-Pacific.

RELATED:
Author: Dr Monika Chansoria
Dr Monika Chansoria is a Senior Fellow at The Japan Institute of International Affairs in Tokyo and the author of five books on Asian security. The views expressed here are those of the author and do not reflect the views of any organization with which the author is affiliated. Follow her column, "All Politics is Global" on JAPAN Forward, and on X (formerly Twitter).