[All Politics is Global] Wang Yi Attempts to Drive Ethno-Cultural Wedge in Democratic Unity: 'Clash of Civilizations' Revisited
Wang Yi is trying to divide the West's Asian allies in racially charged speech. The real clash, however, is between free democracies and revisionist states.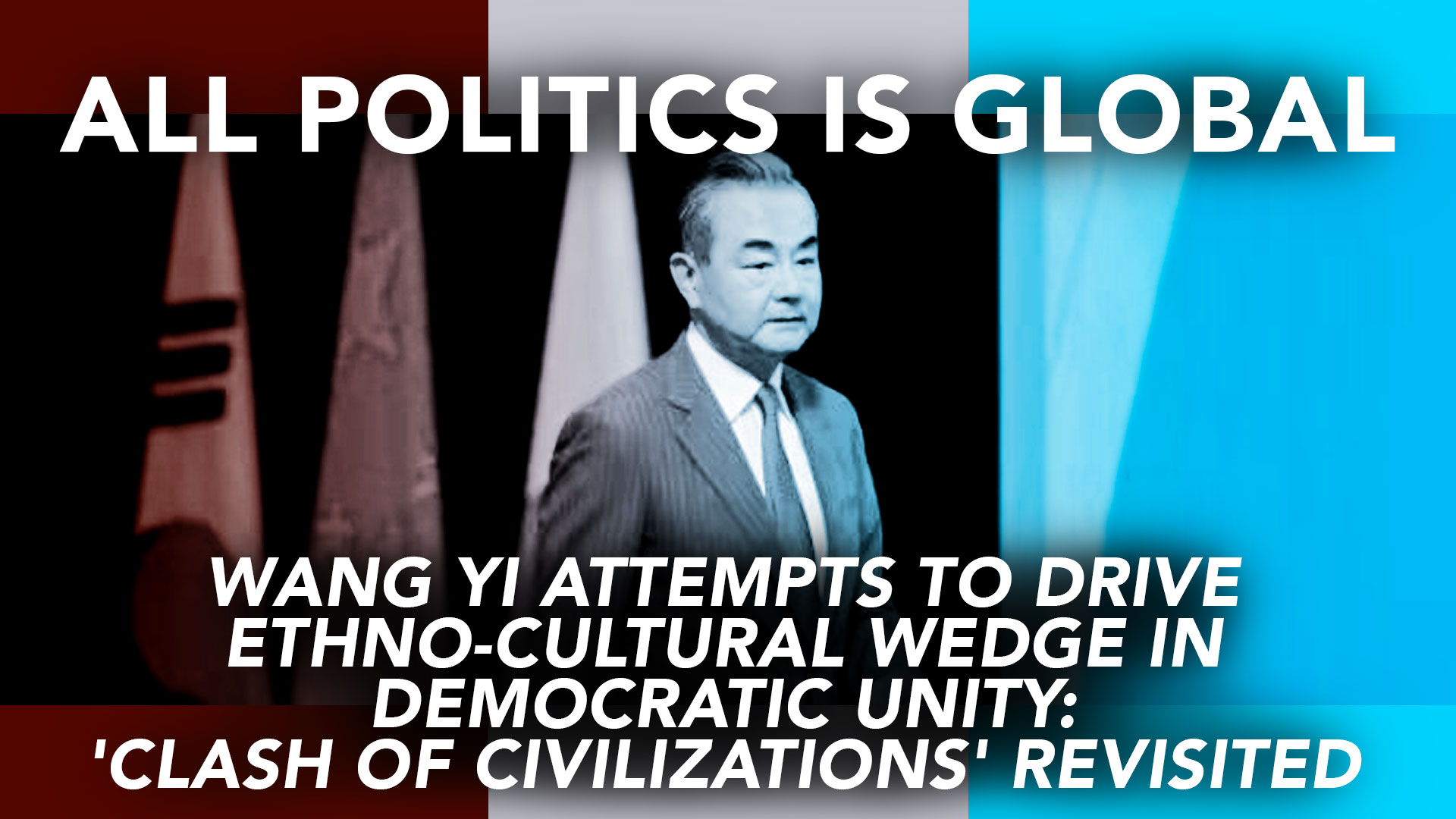 The International Forum for Trilateral Cooperation was held in the eastern coastal city of Qingdao in July 2023. Wang Yi, China's highest-ranking diplomat, attempted to foster a lineage argument on the sidelines. He has been serving as the director of the CCP's Central Committee Foreign Affairs Commission Office since January 2023. The international forum is an annual event organized by Beijing, Tokyo, and Seoul since 2011.
In a video shared by Chinese state-controlled media, Wang conspicuously inserted racial tones into his speech while addressing the Japanese and South Korean guests in attendance. Wang claimed that most Americans and Europeans cannot tell China, Japan, and South Korea apart. Then, he was quoted saying, "No matter how blonde you dye your hair, how sharp you shape your nose, you can never become a European or American, you can never become a Westerner … We must know where our roots lie."
Furthermore, Wang argued that the "fate of the region is firmly in our own hands." He then called for Japan and South Korea to align with China to "revitalize East Asia." Beijing seemingly is attempting to insert an element of "strategic autonomy" in the United States' key Northeast Asian allies, Japan, and South Korea. Through this, it aims to drive a wedge between the West and the democratic powers of Northeast Asia that challenge Beijing and its politics.
Highly Racialized Message
Wang's ethnoculturally laced comments find traces in history in the form of the pan-East Asian solidarity movement of the early 20th century. This particularly could be read in context to when Wang sought Japan and South Korea to "promote inclusive Asian values … resist … and be free of the coercion of bullying and hegemony."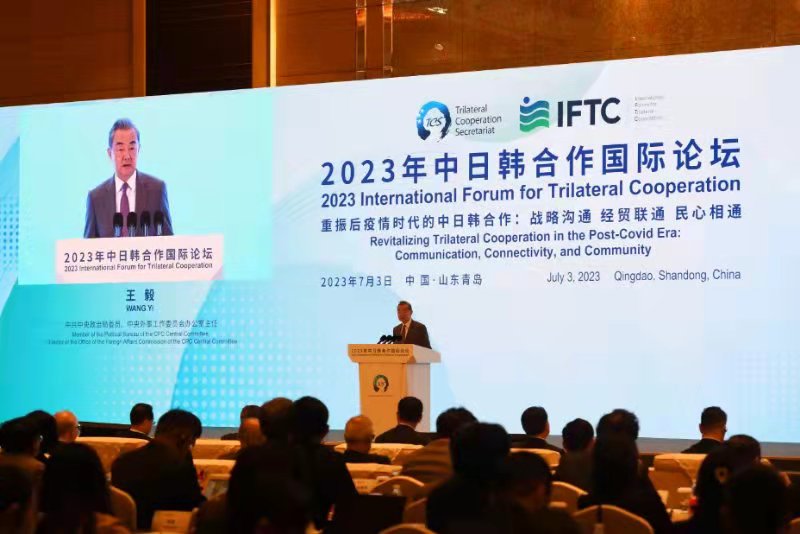 Further, he asserted that "certain major powers outside the region … exaggerating ideological differences to sow confrontation and division, in order to seek geopolitical gains." This was nothing but a clear signal to the US as well as its Northeast Asian allies. For they jointly resist Beijing's potent attempts, many a time by furtive means, to alter the existing regional order and push for a Sino-centric Asian order.
Reminiscences of the 1993 Essay 'The Clash of Civilizations?'
Perhaps the loudest, and most distressing message coming out of the racialized tone of Wang Yi's address. He implicitly acknowledged the arguments put forth in the seminal 1993 essay "The Clash of Civilizations?" written by Samuel P Huntington for Foreign Affairs.
The essay stirred up more discussion than any other in decades. It struck a nerve amongst people of every civilization globally. In the essay, Huntington argued that the central and most dangerous dimension of the emerging global politics would be conflict between groups from differing civilizations.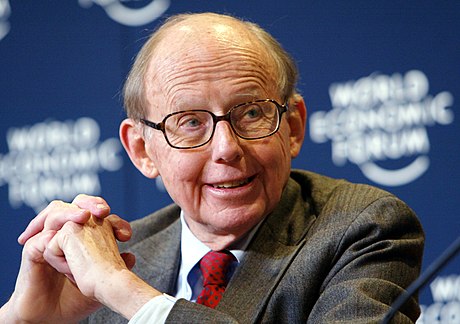 The themes set forth in his essay included the concept of civilizations, the relationship between power and culture, the shifting balance of power among civilizations, cultural indigenization in non-Western societies, the political structure of civilizations, conflicts generated by Western universalism, Chinese assertion, and balancing and band-wagoning responses to the rise of Chinese power, among others.
Xi Jinping's Global Ambition
Xi Jinping has been relentlessly pushing to expand Beijing's role on the world stage with an increasingly assertive Chinese foreign policy agenda. In the midst of this, global polarization of what Huntington termed "Two Worlds: Us and Them" seems to be coming to fruition.
Preceding Huntington's famous essay was another key prose titled "China: Erratic State, Frustrated Society" by Lucian W Pye in 1990 for Foreign Affairs. Pye characterized China as "a civilization pretending to be a state." On the contrary, Japan is a civilization that is a state.
Huntington's essay highlights Chinese civilization as more than just Confucianism. It transcends to China as a political entity. As China seeks a reset of the existing world order, the effects of this purported rearrangement shall be seen in the economics, politics, military, sociology, and even linguistics.
On the latter, Huntington argued that if the West's power gradually declines relative to that of other civilizations, the use of English and other Western languages shall gradually erode. If at some point in the distant future, China manages to displace the West as the dominant civilization in the world, English will have to give way to Mandarin as the world's lingua franca.
United by Shared Values
The clash of civilizations has reached the first quarter of the 21st century. However, much to Beijing's disappointment, in this clash, it shall be democracies with shared values and beliefs in international principles that will confront and contest revisionist states and their policies. And these states are principally led by Communist China.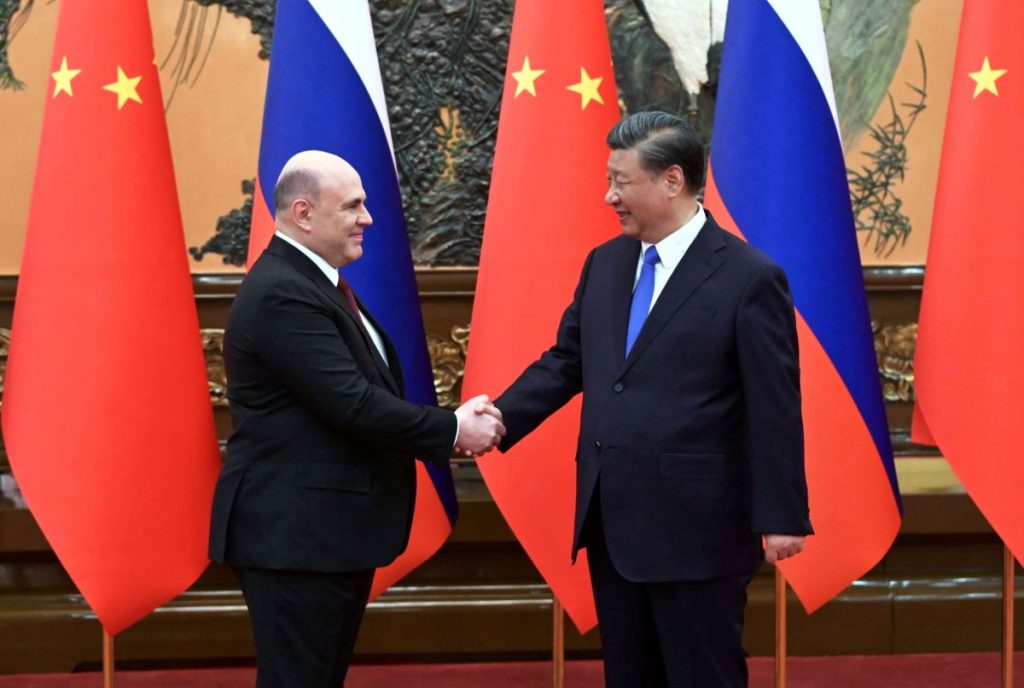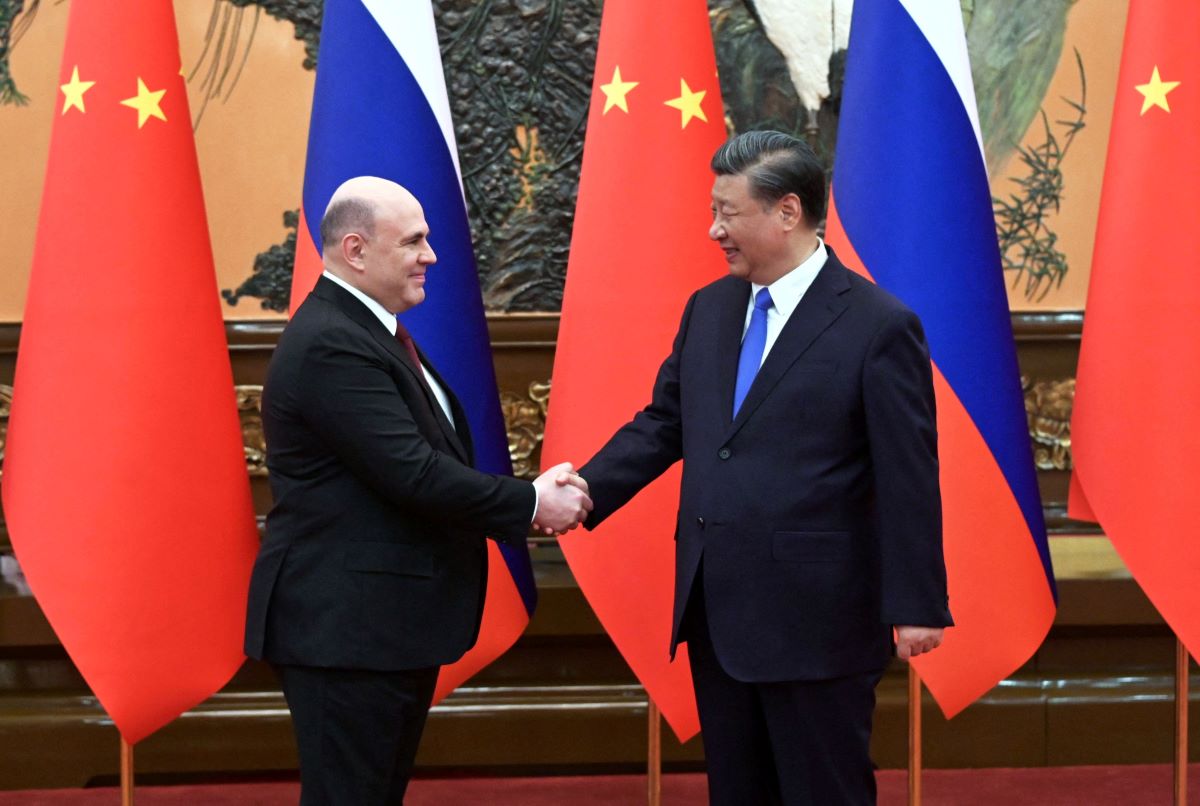 While a constructive way of posing a question is to put forth a hypothesis, in terms of the evolution of global politics, the sentence " … clashes of civilizations are the greatest threat to world peace …" remains a premise that continues to challenge policymakers worldwide. More so, one wherein Asia's balance of power is shifting toward China.
RELATED:

Author: Dr Monika Chansoria
Dr Monika Chansoria is a Senior Fellow at The Japan Institute of International Affairs in Tokyo and the author of five books on Asian security. The views expressed here are those of the author and do not reflect the views of any organization with which the author is affiliated. Follow her column, "All Politics is Global" on JAPAN Forward, and on X (formerly Twitter) @MonikaChansoria.