BASEBALL | MLB Wraps Up Regular Season, Prepares for Unusual 16-team Playoffs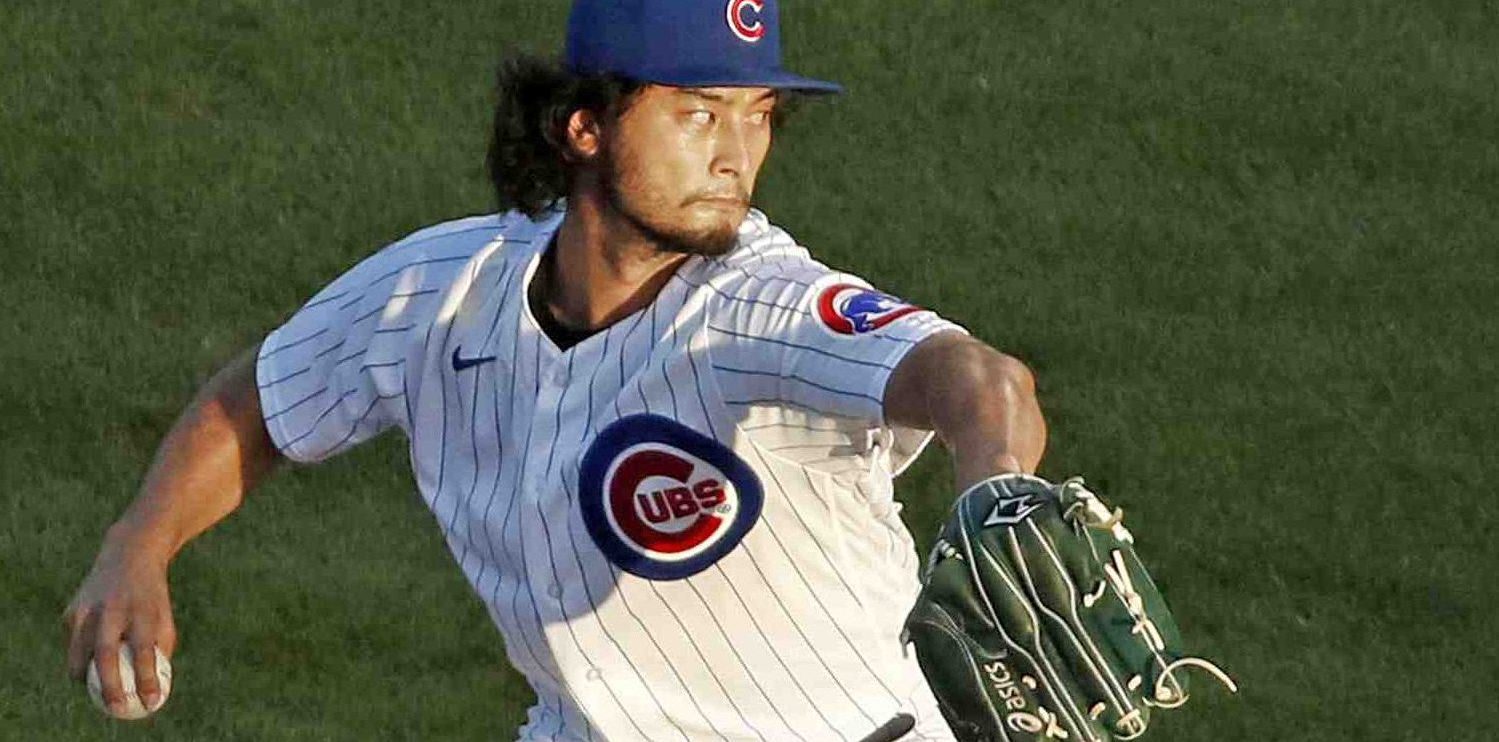 The pandemic-shortened Major League Baseball season wrapped up on Sunday, September 27, and after two action-packed months, the playoff picture is set.
Sixteen teams—eight from the American League (AL) and eight from the National League (NL)—advance to postseason play, which gets underway in the AL on Tuesday, September 29. A day later, all eight NL squads are set to begin their title quest.
This season's modified postseason schedule features four rounds, consisting of the wild-card series (best-of-three), division series (best-of-five), league champion series and World Series (both best-of-seven).
The 60-game regular season, which started on July 23, was the majors' shortest campaign since NL clubs played 60 games in 1878, when the Boston Red Stockings had the best record (41-19).

Under the postseason format last year, 10 of 30 teams qualified for the playoffs in a normal 162-game season.
Shohei Ohtani (Los Angeles Angels) and Yoshihisa Hirano and Yusei Kikuchi (Seattle Mariners teammates), saw their teams' seasons end on September 27. The AL West rivals both finished below the playoff-bound Houston Astros and Oakland A's, failing to qualify.
The Angels went 26-34, their fifth straight non-winning season under general manager Billy Eppler, who was fired after the team's last game, ending his sixth season in that role. The Mariners finished with a 27-33 record.
Ohtani's hitting woes caused his batting average to plummet nearly 100 points in one year from 2019 to 2020. In 44 games this year, he hit .190 with seven home runs, 24 RBIs, 50 strikeouts and seven stolen bases in 153 at-bats. A year ago, he hit .286.
For Seattle, left-hander Kikuchi started nine games and went 2-4 with a 5.17 ERA in 47 innings. He walked 20 and struck out 47 in his second season with the Mariners. Teammate Hirano, who joined Seattle after spending 2018 and 2019 with the Arizona Diamondbacks, pitched in 13 games out of the bullpen and recorded four saves. He was 0-1 with a 5.84 ERA Hirano, 36, yielded 18 hits in 12 1/3 innings, walking eight and fanning 11.
Playoff Matchups
For the AL, the wild-card matchups are as follows:
No. 1 Tampa Bay Rays (40-20) vs. No. 8 Toronto Blue Jays,

No. 2 Oakland Athletics (36-24) vs. No. 7 Chicago White Sox (35-25),

No. 3 Minnesota Twins (36-27) vs. No. 6 Houston Astros (29-31) and

No. 4 Cleveland Indians (35-25) vs. No. 5 New York Yankees (33-27).
The Tampa Bay-Toronto and Cleveland-New York series winners are set to meet in the divisional series round at the league's designated neutral site in Los Angeles, while the Minnesota-Houston and Oakland-Chicago winners are assigned to play in San Diego. The AL Championship Series will also be in San Diego.
For the NL, the first-round pairings are as follows:
No. 1 Los Angeles Dodgers (43-17) vs. No. 8 Milwaukee Brewers (29-31),

No. 2 Atlanta Braves (35-25) vs. No. 7 Cincinnati Reds (31-29),

No. 3 Chicago Cubs (34-26) vs. No. 6 Miami Marlins (31-29) and

No. 4 San Diego Padres (37-23) vs. No. 5 St. Louis Cardinals (30-28).
For the divisional series round, the Los Angeles-Milwaukee and San Diego-St. Louis winners will play in Arlington, Texas, and the Chicago-Miami and Atlanta-Cincinnati winners will square off in Houston, with the NL Championship Series slated to be played in Arlington.
The World Series is scheduled to begin on October 20 at Globe Life Field in Arlington, the first-year ballpark of the Texas Rangers. The last time the World Series was held at just one venue was in 1944, when the St. Louis Cardinals and St. Louis Browns met at Sportsman's Park, both clubs' home park.
Heading Into the 2020 Playoffs
Several Japanese players could make an impact for their teams in the wild-card round and beyond, as postseason play marches on.
And in the best-of-three round, starting pitchers will be under the big spotlight.
Twins hurler Kenta Maeda, who appeared in 24 playoff games over the previous four seasons with the Dodgers, is Minnesota's Game 1 starter after going 6-1 with a 2.70 ERA in 11 regular-season starts. He worked 66 2/3 innings, holding opponents to 40 hits and 10 walks while striking out 80. The Astros' Zack Greinke also gets the starting assignment for the opener.
The Yankees, meanwhile, have named Masahiro Tanaka their Game 2 starter, and he'll oppose the Indians' Carlos Carrasco. Tanaka, who joined the Yankees in 2014, has often been at his best for New York in the playoffs. This season, after a scary incident in a simulated game when he was hit in the head by a line drive hit by teammate Giancarlo Stanton on July 4, Tanaka went 3-3 with a 3.56 ERA in 10 starts. In 48 innings, he walked eight and struck out 44.
The Cubs, who won the NL Central, are expected to hand the ball to Kyle Hendricks (6-5, 2.88 ERA) for the series opener, and give Yu Darvish another day's rest for his next on-the-mound assignment.
Theo Epstein, the Cubs' president of baseball operations, said the team likes the tone that the two hurlers set for the ballclub.
"There are a lot of teams with impressive one-two combos in their starting staff that they're going to roll out in this first round," Epstein was quoted as saying by NBC Sports Chicago. "But we feel as good about Hendricks and Darvish as we would any combination out there."
After all, Darvish (8-3) led the NL in victories. In 12 starts, he was often spectacular during the regular season en route to 93 strikeouts and just 14 walks and 59 hits allowed in 76 innings.
The 34-year-old, who began his pro career with NPB's Hokkaido Nippon Ham Fighters, is one of the top contenders for the NL Cy Young Award, which will be announced in November. He's the first Japanese pitcher to lead the AL or NL in wins.
Cubs manager David Ross doesn't have a vote for the Cy Young Award, which is handled by the Baseball Writers' Association of America, but if he did, Darvish would get the nod.
"It would go to my guy, what are you talking about?," Ross told the Chicago Sun-Times. "I'd give all my guys every award I could."
Keep An Eye On...
Blue Jays reliever Shun Yamaguchi, who endured a shaky first season with the team after signing as a free agent, may have a chance to redeem himself in the wild-card round and beyond. The 33-year-old former Yomiuri Giant went 2-4 with an 8.06 ERA in 17 games for Toronto. He yielded six homers and 28 hits in 25 2/3 innings with 17 walks and 26 strikeouts.
In addition, versatile left-handed hitter Yoshitomo Tstutsugo, who started 19 games as designated hitter, 12 in left field and 11 at third base, figures to be in the Rays lineup against the Blue Jays. The ex-Yokohama DeNA BayStars standout experienced his fair share of batting slumps this season and finished with a .197 average with eight homers and 24 RBIs in 157 at-bats. He was hampered by strikeouts (50) in the shortened season. He scored 27 runs and didn't steal a base.
Another former NPB star, outfielder Shogo Akiyama gets his first taste of the MLB playoffs experience this week. The ex-Saitama Seibu Lions player was a regular in the Reds lineup in his first MLB campaign, making 30 starts in left and 12 in center. The 32-year-old batted .245 with 38 hits, including six doubles and triple but no homers, in 155 at-bats. The speedy Akiyama stole seven bases in 10 attempts.
Author: Ed Odeven
Follow Ed on JAPAN Forward's [Japan Sports Notebook] here on Sundays, in [Odds and Evens] here during the week, and Twitter @itsjapanforward.