Biden's Possible Shift in U.S.- China Policy Presents Problem for Japan, Other Indo-Pacific Allies
The policy slogan 'free and open Indo-Pacific' was meant to counter China's oppressive and exclusionary policies. Yet, U.S President-elect Joe Biden repeatedly employs the phrase 'secure and prosperous' — which can also be achieved under a dictatorial, closed regime.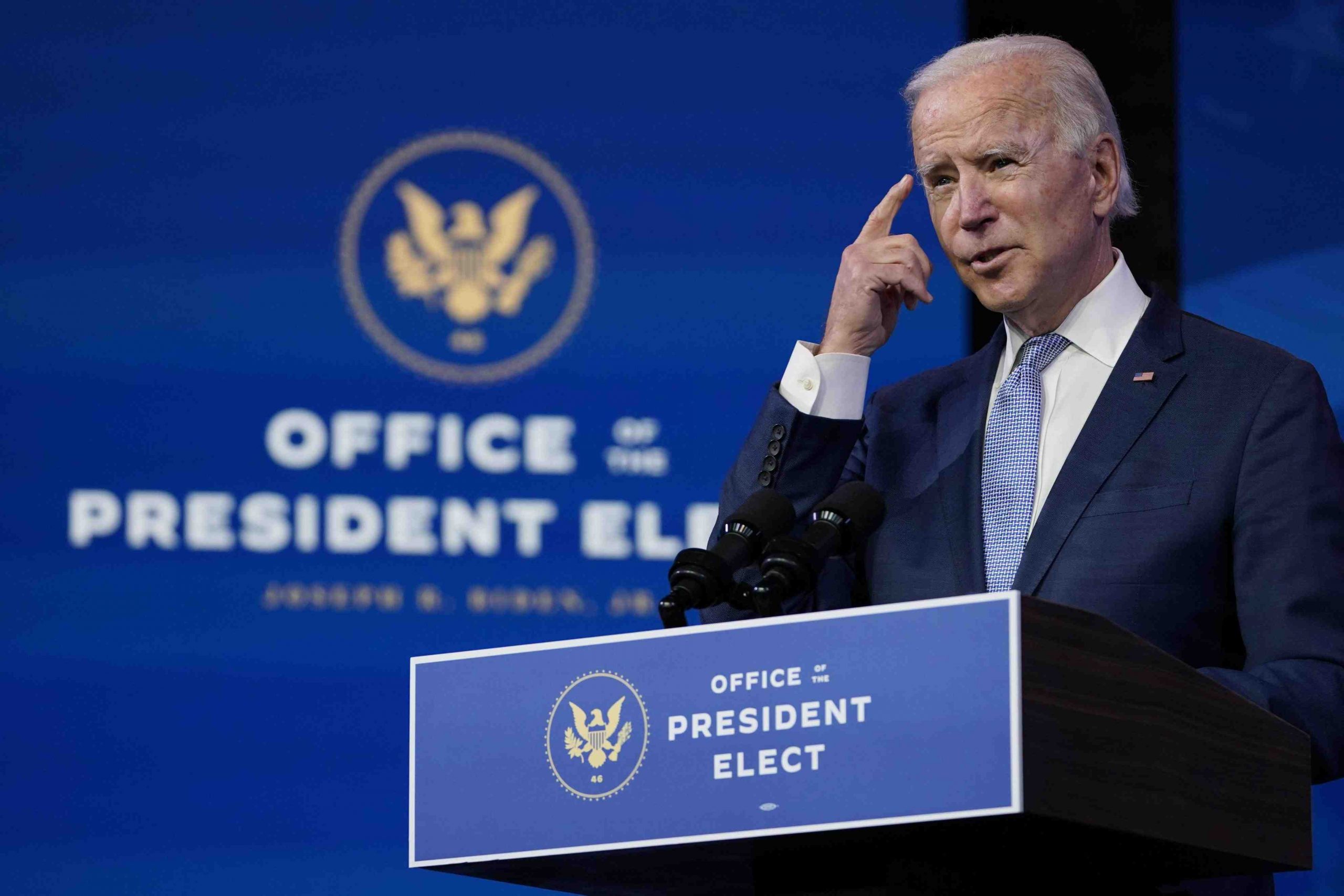 ~~
Overnight United States President Donald Trump and his supporters have become "demons" in the eyes of many Americans after a group of die-hard Trump supporters violently burst into the U.S. Capitol protesting irregularities in the 2020 presidential election.
However, conservative news commentator Greg Jarrett claims that attempting to impeach Trump or remove him from office by invoking the 25th Amendment of the U.S. Constitution without sufficient cause is the same demonization of Trump that occurred when he launched his administration four years ago.
Also, addressing a January 7 closed-door session of the Republican National Committee, former United Nations ambassador in the Trump administration Nikki Haley severely criticized the rampage in the Capitol.
However, Haley was quick to add: "It's deeply disappointing. And it's a real shame because I am one who believes our country made some truly extraordinary gains in the last four years. President Trump and Republicans deserve great credit for that. We should not shy away from our accomplishments."
Haley, who is of Indian descent and served as governor of South Carolina, is considered a leading candidate for the Republican presidential nomination in 2024.
Despite the shocking incident, a sharply divided nation and differences of opinion regarding the legitimacy of the 2020 election, the history of U.S. politics marches on. And on January 20 Joe Biden will definitely be inaugurated as the 46th president of the United States.
In the sense that the inauguration is going ahead as planned, we can say that proves the U.S. democracy is still healthy.
Attention now turns to the policies that the new Biden administration is likely to pursue. There are already very troubling signs in the eyes of many Japanese and other Asian observers. In short, some fear that Biden will adopt a softer stance as far as the containment of China is concerned.
As a keystone for its strategy of curtailing China's expansionist ambitions, the Trump administration consistently championed the slogan of a "free and open Indo-Pacific." The clear strategic goal of this initiative was to counter the illiberal, closed nature of the dictatorial regime of the Chinese Communist Party (CCP).
It is widely recognized that this policy slogan was first proposed to the international community by Shinzo Abe in 2016 when he was prime minister of Japan. On several occasions, Abe readily admitted that the expression "free and open" was meant to counter China's oppressive and exclusionary policies.
Nevertheless, shortly following the election, in mid-November in separate online telephone meetings with Japanese Prime Minister Yoshihide Suga, South Korean President Moon Jae In, and Australian Prime Minister Scott Morrison, president-elect Biden repeatedly employed the phrase "secure and prosperous Indo-Pacific."
He used the same expression a few days later in a telephone conversation with Indian Prime Minister Narendra Modi.
"Secure and prosperous" conditions can also be achieved under a dictatorial, closed regime. Some consider such a slogan as too weak an ideological challenge to the dictatorial Chinese political fabric. Thus, Biden's new approach has already come under clear criticism.
Brahma Chellaney, a New Delhi-based geo-strategist, warned recently in an article in a foreign affairs journal that abandonment of the principle of "free and open" would weaken policies designed to contain China and to promote democracy.
Sebastian Strangio, Southeast Asia editor at The Diplomat and author of In the Dragon's Shadow: Southeast Asia in the Chinese Century, believes that Biden's phrasing represents a "subtle but important change in policy language."
He contends that it weakens an important element on the ideological front in the effort to contain China and invites disappointment in India and Australia, countries which have recently been at odds with Beijing.
The policy shift implied by Biden's language also clearly presents a major problem for Japan.


(Find access to the original column in Japanese here, and other articles in English by the author on JAPAN Forward, here.)