Britain's New Prime Minister Wants a 'Network of Liberty' to Flourish in Asia
Liz Truss is eager to cooperate closely with allies in Asia, especially Japan. However, she regards China as a threat to the UK's national security.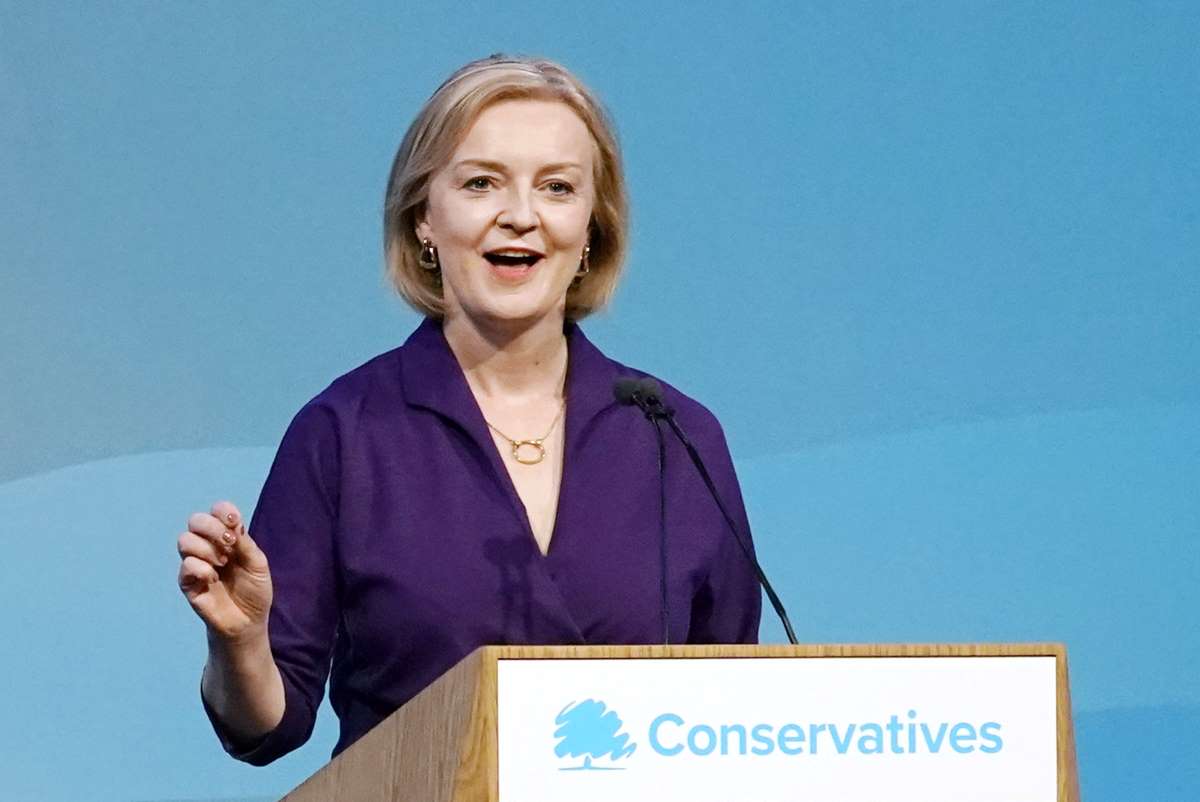 The last time Liz Truss traveled to Tokyo was in October 2020 to sign the UK's first post-Brexit trade agreement.
She lauded the event as a "historic moment."
At that stage, Ms Truss was the international trade secretary - a job which involved trying to reshape Britain's relations with other countries, following the referendum which led to the UK's exit from the European Union.
According to officials in her department, the deal with Japan covered "billions of pounds of trade, supporting jobs and growth across the United Kingdom."
Boris Johnson was impressed. He promoted Ms Truss to become foreign secretary, a position he himself had held before becoming prime minister in 2019.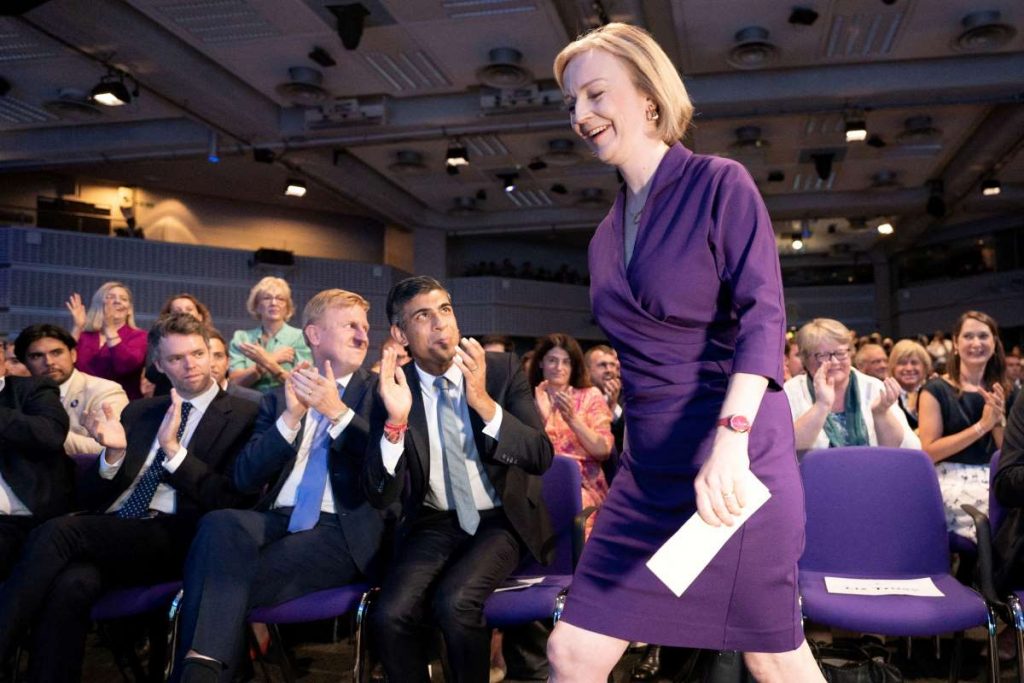 Leadership Contest
Mr Johnson's term as Britain's leader was fraught with problems, especially relating to the pandemic. Despite success in rolling out the COVID vaccine, he was forced to resign in July 2022, following a slump in public support and a major party rebellion.
There followed an intense competition to lead the Conservative Party. It was announced the week of September 5 that Ms Truss has won the race, after securing support from the majority of its members, as well as backing from MPs.
In her acceptance speech, Ms Truss expressed admiration for her "friend Boris Johnson." She hailed the Conservatives as "the greatest political party in the world" and added "during this leadership campaign, I campaigned as a Conservative and I will govern as a Conservative."
Her first speech as party leader contained almost no mention of foreign policy, apart from praise for Mr Johson for standing up to Vladmir Putin. She is set to spell out her policies in more detail over the coming days, as she appoints her new Cabinet.


Consistent Approach
Even though there will be changes in ministers, there will be no watering down of the rhetoric on the Russian invasion of Ukraine, which Britain has strongly condemned.
In May 2022, when the Japanese Foreign Minister, Yoshimasa Hayashi met Ms Truss, the pair confirmed the importance of close collaboration of the international community - including the G7 - in response to Russia's aggression against Ukraine.
Ms Truss and Mr Hayashi also confirmed that Japan and the UK will deepen their cooperation in a wide range of areas, including defense and economic security, "towards the realization of a free and open Indo-Pacific.''
That phrase was originally coined by Japan's late Prime Minister Shinzo Abe. It has since become a rallying call for liberal democracies, including Britain and the United States.


China Threat
Britain's warm relationship with Japan stands in contrast to increasing tension with China.
During the campaign for the leadership of the Conservative Party, The Times newspaper said that Liz Truss has come to regard China as a "threat" to the UK's national security. This is similar to the language used to describe Russia.
She called for a "network of liberty" to boost collaboration with like-minded nations against hostile states and indicated that she wants to update British defense, security, trade and foreign policies.
Ms Truss may well be prepared to publicly recognize that genocide is taking place against the Uyghur ethnic minority in the Xinjiang Autonomous Region of China.
All of this has led to anger from Beijing, where the propaganda tries to belittle Britain as a minor nation, which has "tied itself to the American chariot."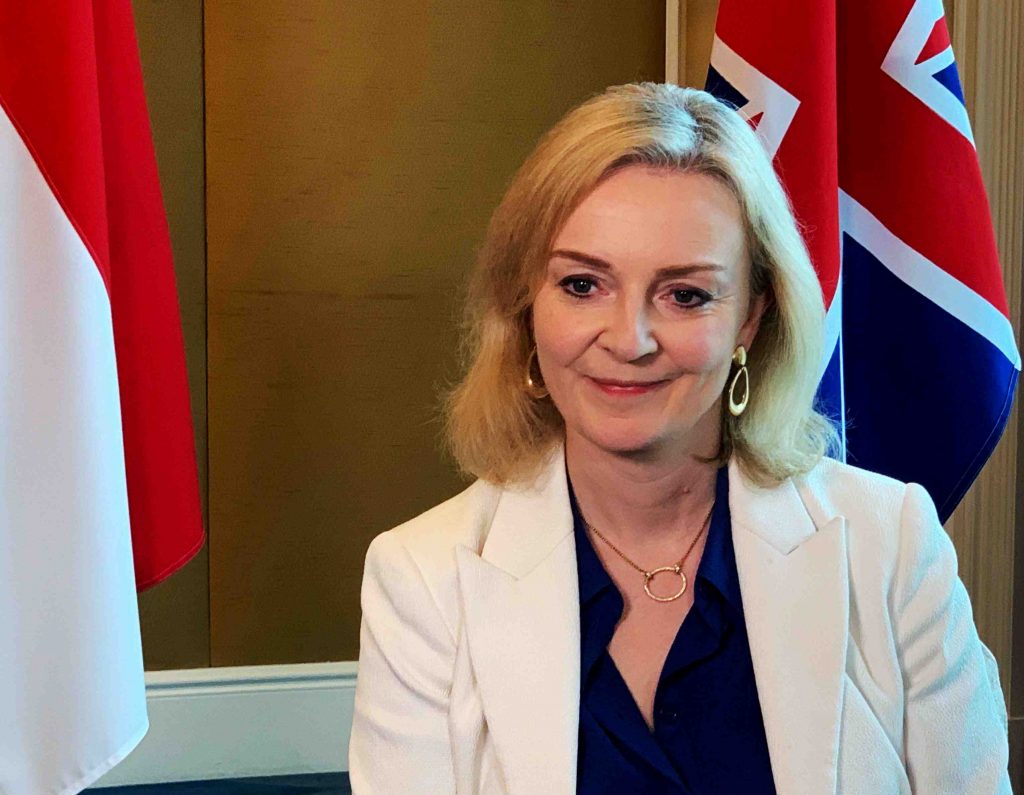 Funding for Defense
Since the Russian invasion of Ukraine, there has been intense debate in the UK as to how much of the national budget should be spent on defense.
During the campaign to become prime minister, Ms Truss said she would raise military spending to three percent of GDP by 2030 if elected.
Citing the growing threat of Russia and China, her plans went considerably further than those laid out by Boris Johnson.
Over the course of the next year, the British government plans to spend around £47 billion British pounds ($54 billion USD) on defense, including the deployment of an aircraft carrier and battle ships to the Pacific Ocean, near Japan and China.
A similar debate is taking place in Japan. Some members of the ruling Liberal Democratic Party want defense spending to rise to two percent of GDP within five years, to around 10 trillion JPY ($72 billion USD).
That would make Japan the third-largest military spender after the United States and China, rivaling India and surpassing Britain and Russia.
Japan's defense ministry officials recently stated: "The international community faces a period of the toughest challenges since World War II. The existing order faces serious challenges, as the world enters a new era of crisis."
"What is happening in Europe can happen in the Indo-Pacific region."


Economic Emergency
The risks to world peace will have become abundantly clear to Ms Truss during her spell at the Foreign Office. But as the nation's leader, another crisis must take priority: runaway inflation combined with a cost of living emergency.
Rapid rises in energy costs have left millions of people in the UK at risk of being unable to heat their homes this winter. There is talk of energy rationing, or even power cuts.
Ms Truss's first task as Prime Minister is to decide how much financial help the government is able to offer people with their fuel bills and how it will raise the money to keep Britain's lights on.


RELATED:
Author: Duncan Bartlett
Duncan Bartlett is a regular contributor to JAPAN Forward. You can read his other articles and essays here.