Cheer Up, Masayoshi Son! You've Got 300 Years to Turn Around SoftBank's Troubles
SoftBank's financial woes have left Masayoshi Son in a bad mood. However, inspired by Japan's greatest shogun, he should still make his long-term goals.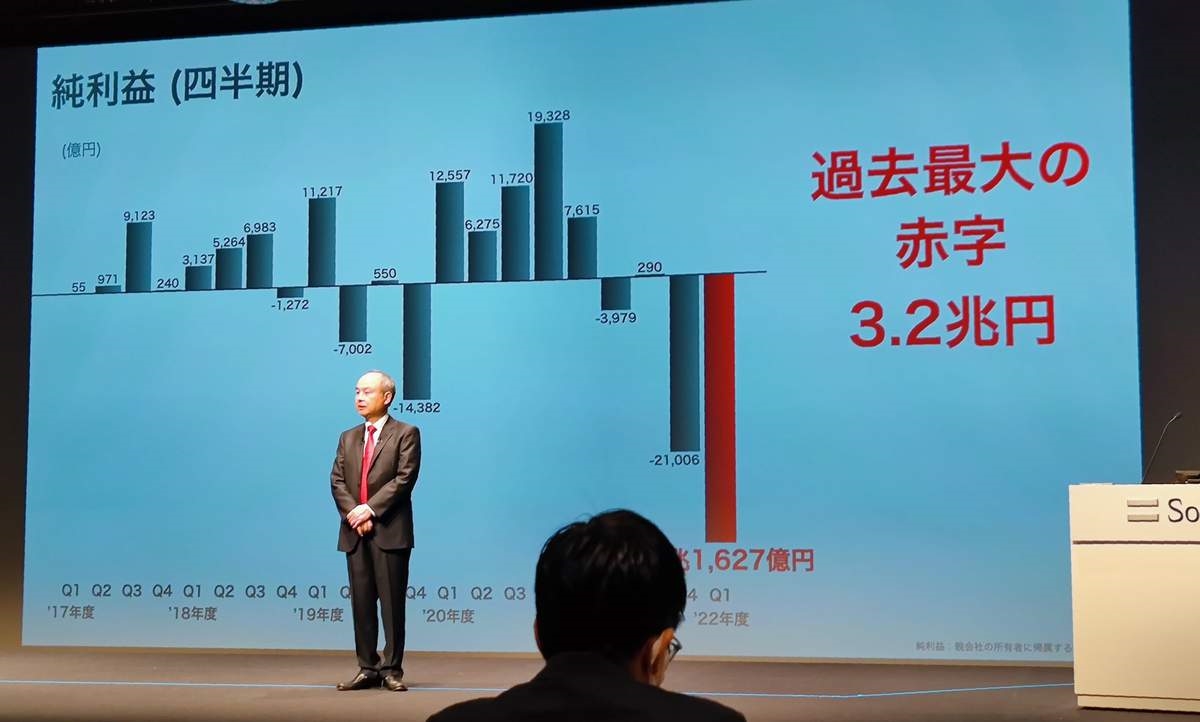 Some of Masayoshi Son's business partners claim that he is crazy. Others regard him as superhuman.
"If he came in and levitated one day I would not be surprised," said Mike Cagney, co-founder of a California-based financial company called SoFi, which secured a big investment from SoftBank.
Yet some commentators believe that Mr Son has just come crashing down to earth with a bang. "The SoftBank Experiment Has Failed" declared a headline in the US financial magazine, Barron's.
This followed SoftBank's announcement in August of a ¥3.1 trillion JPY ($23 billion USD) quarterly net loss, including losses of about $20 billion USD combined in two Vision Funds, which it uses to invest in tech companies and startups.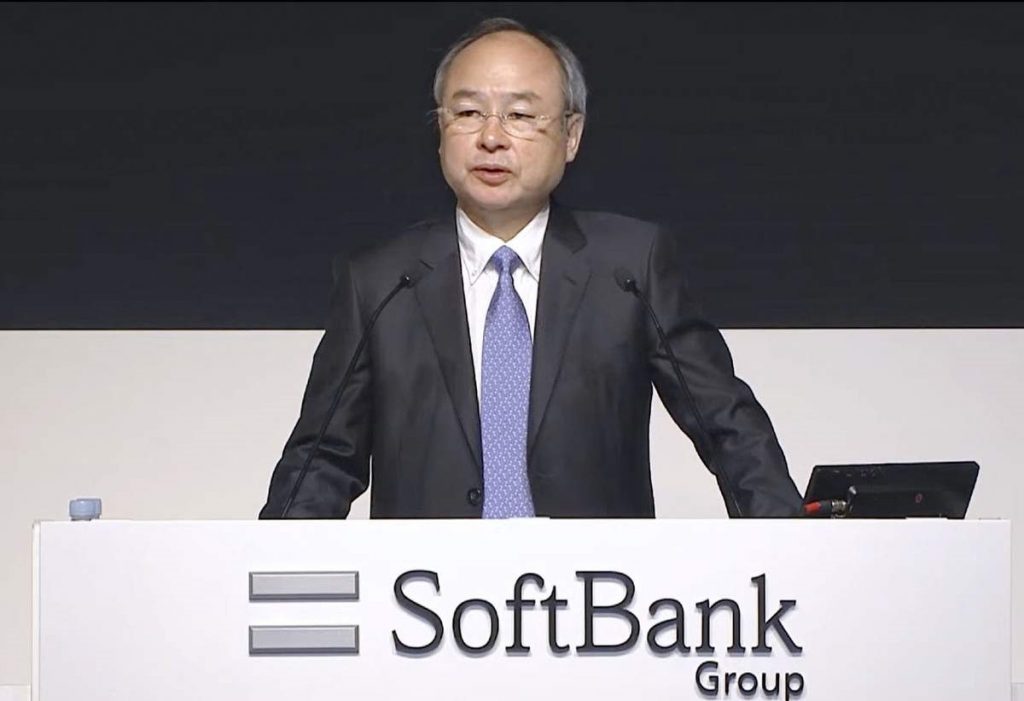 Depressing News
At a news conference in Tokyo, Masayoshi Son apologized for the grim performance. "I am quite embarrassed and remorseful," he said.
He admitted that his ambitious investment strategy should have been more selective, adding: "I am ashamed of myself for being so elated by big profits in the past."
He even bowed his head in apology - a gesture which struck me as out of character for such an ebullient figure. I assume his mood fluctuates in sync with the wild ups and downs of SoftBank's performance.
Between 2019 and 2021, SoftBank's stock more than doubled, as tech valuations boomed. However, in the face of COVID-19 and a general downturn in technology shares, it lost those gains. No wonder, when facing investors, Mr Son felt a need to apologize.


Loneliness: The Saddest Thing
Mr Son once took to Twitter to ask people an intriguing question: "What is the saddest thing in life?"
In response, his followers shared the grief they have felt in the face of death, the breakdown of relationships and trouble at work. Mr Son said the saddest thing in people's lives is loneliness.
His vision goes far beyond making money. He explicitly says his motivation is to reduce people's loneliness and thus relieve them of sadness.
Softbank's slogan is: "Information Revolution. Happiness for everyone".
To quote its mission statement: "A determination that we change the world for the better through courage and love and ensure that no one is left alone."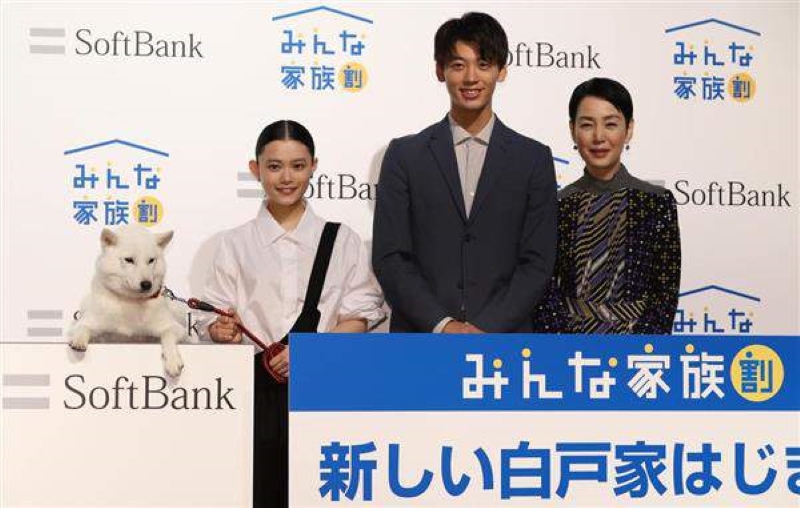 Cool Dog
For people in Japan, this friendly approach is symbolized by a big white dog, named Otosan - which means father - who appears in advertisements for the company's telecoms division.
Otosan often wears sunglasses, drinks beer and plays baseball. He is the patriarch of a blended family, which includes people of several races.
Otosan's easy-going nature hints at the inclusive, internationalist approach which typifies Mr Son, a Japanese citizen of Korean origin. He often seems to partner with other mavericks and idealists and has a particular fondness for entrepreneurs who seek to disrupt established sectors.
Through its investments via the Vision Fund, Softbank has become, "the most powerful investor in our world", according to the Economist.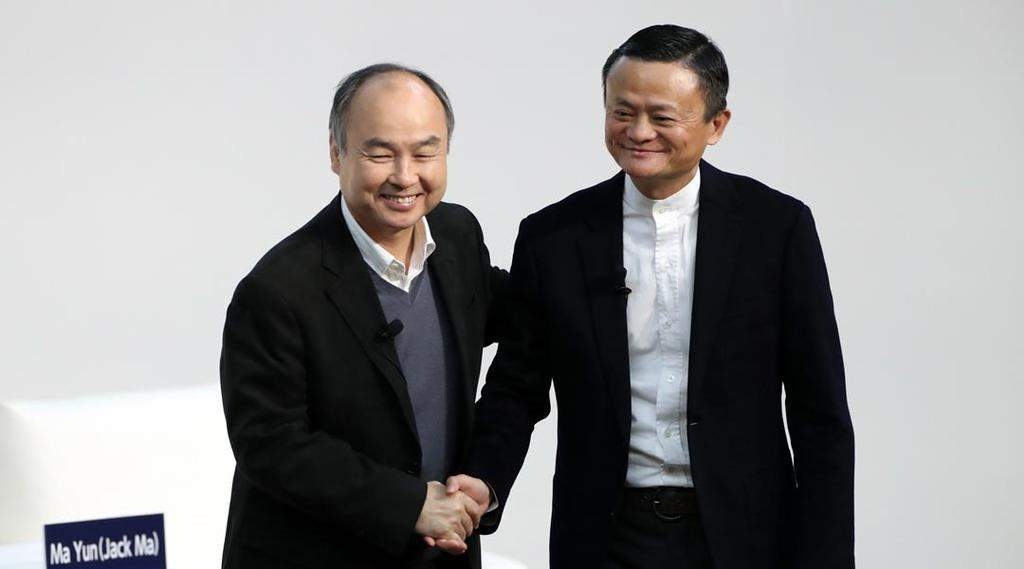 Charming Style
As well as backing businesses in Japan, South Korea and Europe, Masayoshi Son has also sought to simultaneously charm both China and the United States.
In the current tense geopolitical environment, this is much harder than it was 22 years ago, when Mr Son first took a punt on the Chinese tech sector.
In 2000 he invested $20 million USD in the fledgling e-commerce company, Alibaba, founded by Jack Ma. By the time Alibaba went public in 2014, Mr Son's interest was worth $58 billion USD.
Now, in the face of what he calls "a market correction of historic proportions," Mr Son has decided to sell some of the Alibaba stock. The timing is not great.
Alibababa's shares have lost 70 percent of their value since the autumn of 2020, when the Chinese Communist Party stepped in to block the company from floating its Ant Group fintech arm on the stock exchange.
Since then, Jack Ma has kept a low profile. Meanwhile, most companies in Japan, Europe and the US are reviewing their business links with China.


Chinese Projects
Nevertheless, Mr Son has not pulled out of Alibaba completely. The Financial Times notes that SoftBank's stake in Alibaba will fall from about 24 percent at the end of June to 15 percent in September.
Even at a fairly depressed price, the sale of the Alibaba shares could add another $34 billion US dollars to SoftBank's already plentiful cash reserves.
SoftBank also has other active projects in China. It retains a stake in ByteDance, the Chinese parent company of TikTok. ByteDance recently bought a Chinese company called Amcare Healthcare for $1.5 billion USD.
Amcare is involved in maternity care, women's health and pediatrics, which is another area in which SoftBank likes to invest.


American Dream
Mr Son has high expectations for Asia but he also has a base in Silicon Valley. He told Donald Trump he would create 50,000 jobs in America. At one stage, he even offered to buy the Hollywood studio DreamWorks, maker of Shrek.
Recently, though, the focus has been on backing tech entrepreneurs involved in AI, the internet of things, robotics, biotech and genomics.
The international nature of SoftBank's business carries risk. For example, in the most recent quarter, SoftBank recorded a ¥820 billion USD foreign exchange loss, caused by the sharp drop of the value of the Japanese yen against the US dollar. The yen has lost 20 percent against the dollar so far in 2022, and may remain out of favor for some time if, as expected, the Bank of Japan does not raise rates above 0.2% in the next few years.
Mr Son will regard this as a short term challenge. His message to staff is always to think of the long term. As part of a 300 year plan, people are reminded of the company's duty to ensure the wellbeing of mankind three centuries hence.
Masayoshi Son also displays a nuanced appreciation of history. At his most recent presentation in Tokyo, he showed a portrait of Ieyasu Tokugawa, the 17th century shogun who unified Japan.
The point, said Mr Son, is that the great warrior suffered huge losses in battle in order not to lose face with his enemies.
"I want to reflect on this and remember it as a warning," said the company's leader. "If we pursue our vision unilaterally, we risk annihilation. That must be avoided at all costs."


RELATED:
Author: Duncan Bartlett
Duncan Bartlett is a regular contributor to JAPAN Forward. You can read his other articles and essays here.