Investors Celebrate as Shares Match Bubble Era Prices on the Market's Last Day of the Year
It's been a good year for shares in Tokyo, with the main indices in 2021 reaching levels not seen since 1989. Companies which connect Japan to the rest of the world fared best.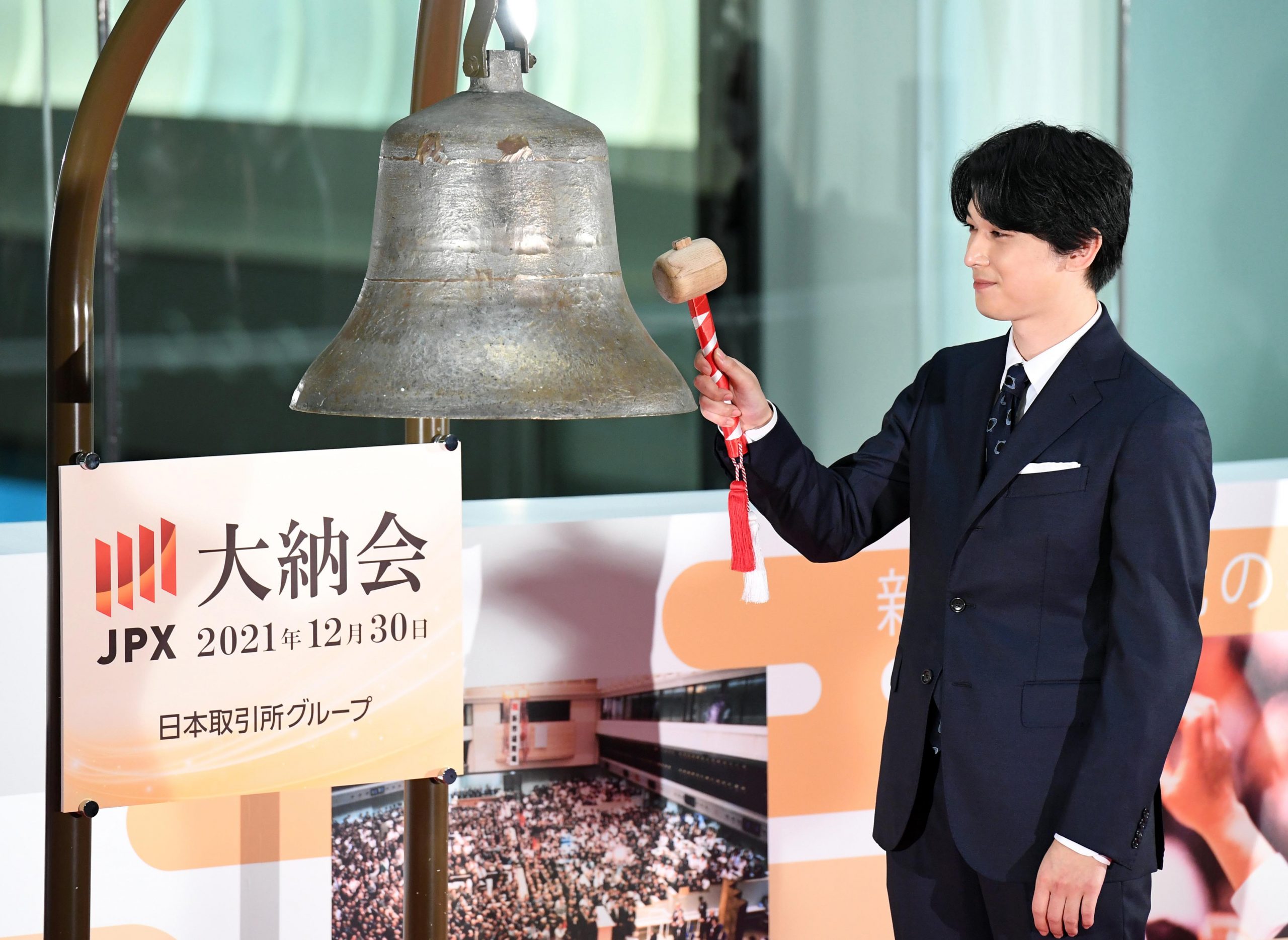 ~~
~
This has been a difficult year for Japan and the problems relating to the pandemic are far from over. Yet its capitalist system is buoyant, with the Tokyo stock market remaining one of the most important exchanges in the world throughout 2021.
Overall, the main share indices clocked up significant gains. The Nikkei rose 4.9% from a year earlier, following a 16% gain in 2020. The TOPIX index made a net gain of 10.4% for the year of 2021.
Here are examples of some of the striking rises and falls in the shares of major companies, which reveal much about the corporate climate and underline the international nature of Japan's biggest firms.


Company: Nippon Yusen KK (NYK) (9101.T)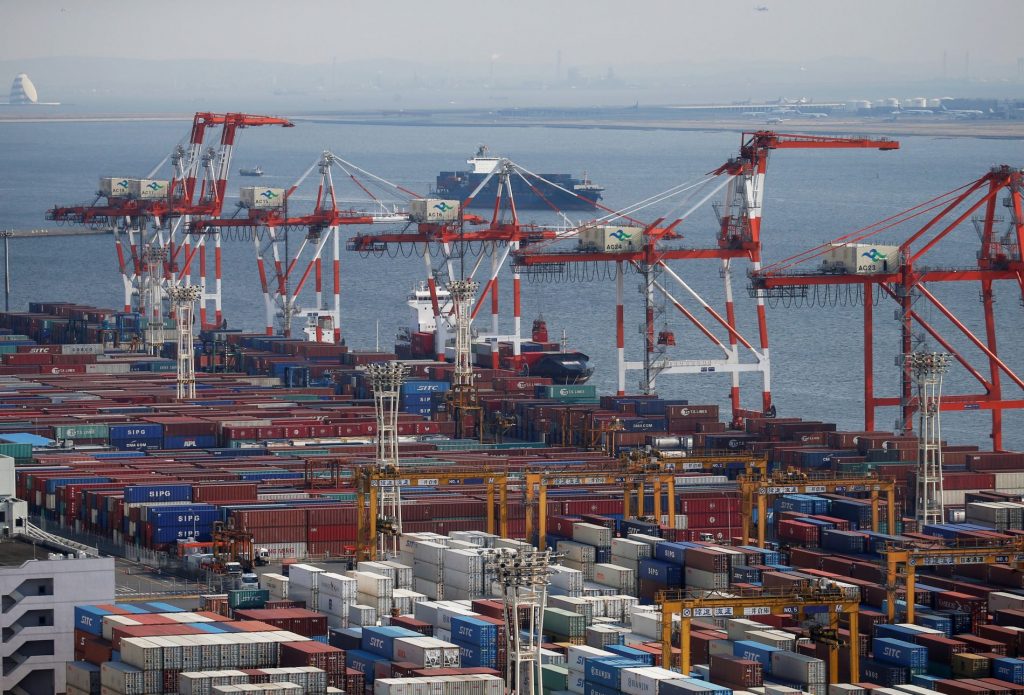 Share price change: Up 271%
Given the disruption to global supply chains, you might have expected that maritime transport would be a risky industry in which to invest. But companies which weathered the storm yielded outstanding returns.
One of the best performing stocks on the main Japanese share index (the Nikkei 225) during 2021 was Nippon Yusen KK (NYK), whose shares rose 265 percent over the course of the year.
It's been sailing ships around the world, including to China, since 1885. Amid the supply chain chaos, it was able to charge higher freight rates and thus reap record profits.
NYK`s name is prominently displayed on the container boxes which are loaded onto ships in Osaka and Yokohama. Its motto is "Bringing value to life" and for those investors who realized its potential at the start of the year it has kept that promise.
It is now planning to use ammonia as a fuel for its ships, as part of a project backed by the Japanese government to reduce pollution.
According to the International Maritime Organization, the shipping industry emits nearly a billion tons of CO2 annually and is responsible for about 2.5% of global greenhouse gas emissions, so greener shipping is seen as a priority to tackle global warming.
RELATED: Japanese Shipbuilders Poised to Beat Rivals with Clean Air Technology
Company: Toyota Motor (7203.T)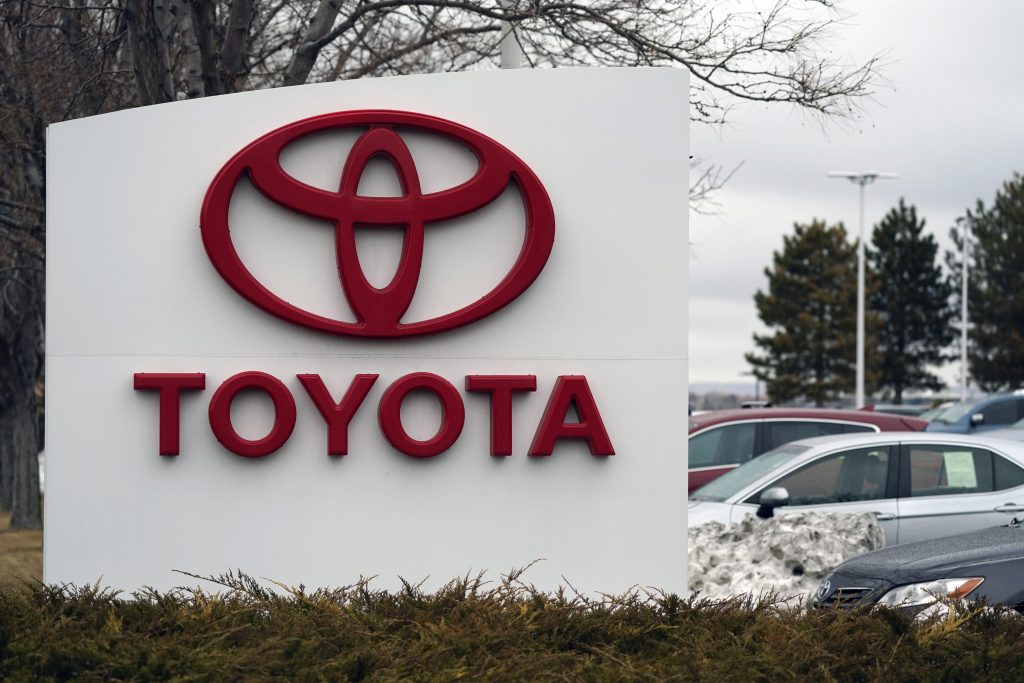 Share price change: Up 33%
Many investors take a cautious view of the long-term outlook for Toyota. Steven Givens, a Tokyo-based lawyer, believes that "the market is betting that the Japanese car industry will go the way of the television industry." In other words, Japanese companies will be outsmarted by intense foreign competition - as has already happened in the consumer electronics sector.
From that you might think the world no longer wants Toyota cars, or has lost respect for its brand. That's not the case. Despite the economic downturn caused by COVID, Toyota still produced around nine million units in 2021 and expects record production in January 2022.
RELATED: Toyota's Search For 'Unexpected Possibilities'
However, Tesla has a market capitalization more than three times that of Toyota, even though it is barely producing one million units annually. And although Toyota is pressing ahead with plans to manufacture fully electric cars in large quantities in Japan and the United States, it's coming to the game relatively late.


Company: Fast Retailing (9983.T)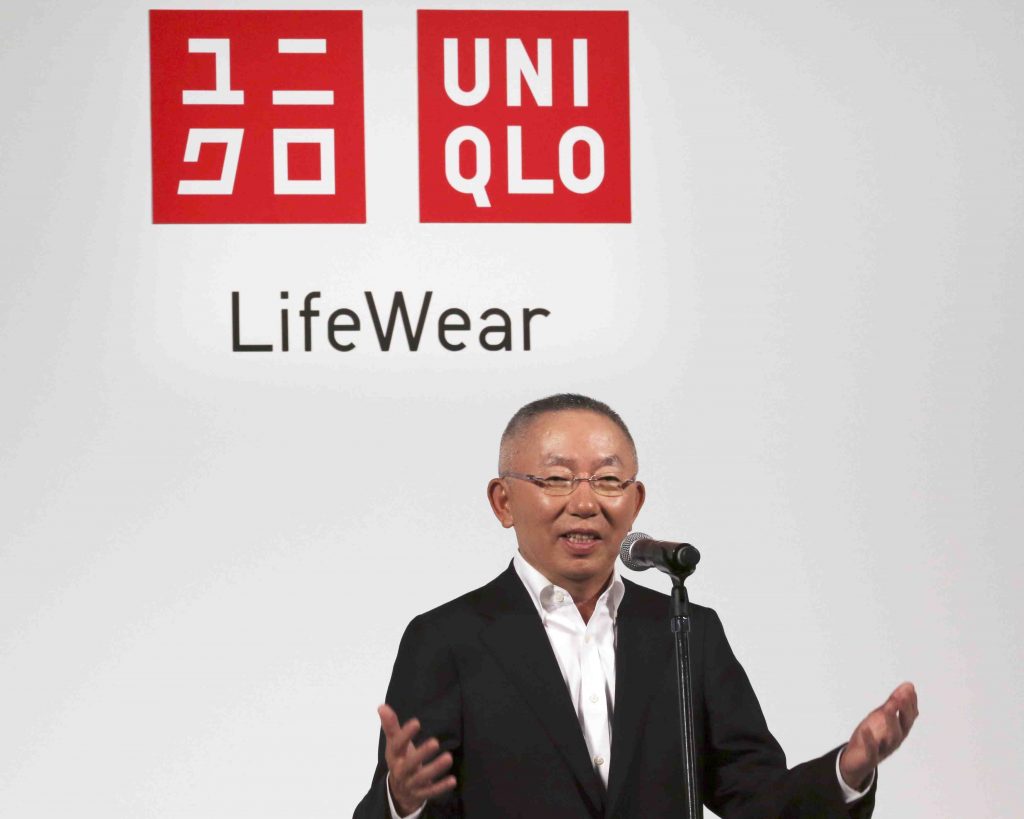 Share price change: Down 23%
Fast Retailing is the holding company of the clothing chain UNIQLO, which has more than three thousand stores around the world. I often smile at the company mottos of Japanese corporations and Fast Retailing has a particularly good one: "Changing clothes. Changing conventional wisdom. Change the world."
The decline in the share price is linked to the temporary closure of shops during coronavirus lockdowns.
Fast Retailing has extensive operations in China, where it also manufactures clothes. UNIQLO has declined to comment on whether it uses cotton harvested through forced labor in Xinjiang, home to the oppressed Uyghur population.
RELATED: [Speaking Out] The U.S.-Uniqlo Case is a Warning for Japan's Human Rights Policy
Chief executive Tadashi Yanai says he wishes to remain neutral between the US and China. "The US approach is to force companies to show their allegiance. I wanted to show that I won't play that game," said Mr Yanai.


Company: SoftBank Group Corp (9434.T)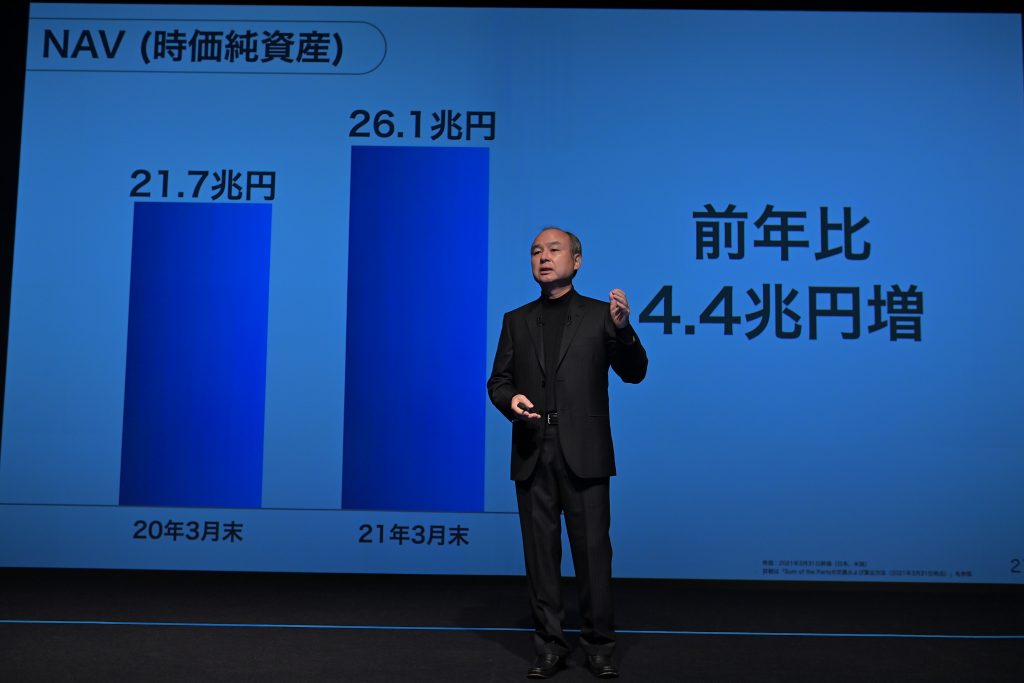 Share price change: Down 32%
SoftBank is another company which tries to steer clear of the trouble stirred up by US-China rivalry. However, that has not prevented it from being affected by a clampdown on technology firms in China.
SoftBank holds a major investment in the Chinese e-commerce firm Alibaba whose market capitalization fell sharply after it announced a restructuring, under pressure from the Chinese Communist Party.
Meanwhile, SoftBank-backed ride-hailing firm Didi Chuxing - also Chinese - has announced that it plans to de-list from the New York Stock Exchange less than six months after its IPO and instead plans to list on the Hong Kong Stock Exchange.
To SoftBank`s founder Masayoshi Son, these are merely short-term concerns. He urges the managers of his company to consider what lies ahead for mankind, many centuries from now. Mr Son says: "Whenever you think you've lost your way, look far off into the future."
There is plenty to suggest the financial world will be an especially interesting one in the Year of the Tiger.


Author: Duncan Bartlett
Duncan Bartlett is a regular contributor to JAPAN Forward and is the Editor of Asian Affairs magazine. He is currently teaching diplomacy and international relations on the Economist Executive Education course, A New Global Order. Find other essays and articles by the author at this link.