Cherry Blossom Viewing Guide 2020: Kanto Region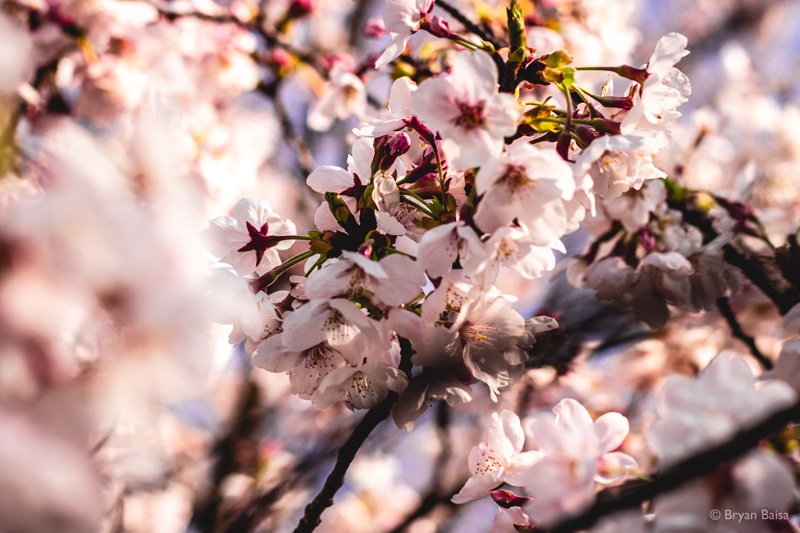 The beautiful ethereal blossoms of spring have arrived sooner than usual. As forecast by the Japan Weather Association, with some forecasts even giving the cherry blossom season predicted to start in Tokyo on Friday, March 13. This makes it a record breaking early bloom.
JAPAN Forward has prepared this list of suggestions as to where to enjoy the beautiful flowers in the Kanto region.
Be forewarned, however, that, especially in the capital city Tokyo, many big events with related food stalls have been cancelled to discourage large gatherings as a preventative measure against the novel coronavirus outbreak. Tokyo Governor Yuriko Koike has called on people to avoid picnic-like celebrations, which in the past years have been a staple during hanami.
Shizuoka
In the shadow of Mt. Fuji, which features prominently on the prefecture's flag, Shizuoka offers some memorable spots for cherry blossom viewing. It's only a Shinkansen ride away from Tokyo (about three hours).
The small town of Kawazu is renowned for its early blooms, which usually occur in February, attracting millions of visitors. This year, the cherry trees reached full bloom unusually early, on February 13. In this town, a particular variety of cherry blossom tree known as the Kawazu-zakura (named for the town) is the main feature.
Blooming earlier than other trees such as the Somei Yoshino and Yama-Zakura, which can also be found throughout Shizuoka, the Kawazu-Zakura is found primarily around the town of Kawazu on the Izu Peninsula. It has large, five-petal flowers with a pink (almost magenta) color. First classified in the 1950s, approximately 8,000 Kawazu-Zakura trees can be viewed in their full glory.
Unsurprisingly then, perhaps the most popular o-hanami activity in Shizuoka is the Kawazu Cherry Blossom Festival, which is typically held from February 10 until March 10. Here, visitors can walk along the Kawazu River while also enjoying a stop at a local onsen or footbath, ending their journey near the famous Kawazu Nanadaru — a collection of seven waterfalls deeply woven into the culture of the area.
Located nearby, the town of Atami is another, less crowded spot for o-hanami. It boasts the lovely Atami Castle — standing 120 meters above sea level — which provides an excellent backdrop.
Finally, there is Fuji Park Cemetery. With nearly 8,000 cherry blossoms and, weather permitting, a view of the iconic Mt. Fuji, this park is often considered one of Japan's top 100 spots for viewing cherry blossoms. The blooms here are slightly later (mid-April) because of the higher altitude.
Tokyo
You don't have to venture outside Japan's capital to see cherry blossoms. In fact, Tokyo has more than its own share of spectacular o-hanami spots.
A mixture of traditional and futuristic, Tokyo can be overwhelming — especially when considering the sheer amount of memorable places available to visitors, from Shibuya Crossing at Shibuya station, the Meiji Shrine and Takeshita Street in Harajuku, to Asakusa and other well-known local sights. However, within this concrete jungle, green spaces do exist and they offer unforgettable opportunities for cherry blossom viewing.
Perhaps the most famous of Tokyo's cherry blossom spots is the Shinjuku Gyoen National Garden (entrance fee ¥500 JPY). This public garden features about 1,300 trees and over a dozen varieties of flowering cherries, which bloom at different stages. The park has large, open lawns and walking paths, making it a great choice for those wanting to spend a few hours underneath colorful sakura.
Shinjuku Gyoen is also a great place if you're searching for a more contemplative atmosphere, as opposed to the rowdy hanami extravaganza in some other locations. It's no accident that Prime Minister Shinzo Abe himself normally goes to Shinjuku Gyoen to enjoy the seasonal blooms.
Equally popular, but insanely crowded, is Ueno Park (no fee for entry). Blooming a day or two earlier than other places in Tokyo, the expansive park has an estimated 800 to 1,000 cherry blossom trees lining its central path. Boats are usually available for rent at the pond, and the park is lit up during the night.
In 2020, as a precaution against the novel coronavirus, it was announced that it wouldn't be possible to claim hanami space with the blue tarp, and food stalls wouldn't be available, to avoid that many people come into contact in a limited space. Instead, for those who want to enjoy the flowers while having an evening stroll, lanterns will light up the premises, and rubbish bins will still be provided.
Heading south, Yoyogi Park (no fee for entry) is much smaller, but just as raucous in its cherry blossom viewing parties. It has about 600 trees and even food stalls during the height of the season.
Additionally, without their entry fees, both Ueno and Yoyogi parks are particularly popular spots in the evening. The parks gradually fill with fun-loving groups enjoying the cherry blossoms under the moon-lit sky, while enjoying picnics with colleagues, family, and friends. Camping out with the characteristic blue tarp sheet is common (where it is allowed this year), so make sure you head early to ensure you save a spot.
If you are in the mood for something a little more traditional, we highly recommend the area called Chidorigafuchi. This park dips around the Imperial Palace moat, with one entry point to the five-kilometer circumference walking course very close to Kudanshita station.
An interesting fact is that Chidorigafuchi is just next to Yasukuni Shrine, whose cherry blossoms serve as the reference point for the status of cherry blossoms in Tokyo. Along Chidorigafuchi, cherry blossoms gently lean into the water of the moat below, along the more than 700 meter main pathway. You can either enjoy the view walking on the banks of the moat or rent a rowboat at the dock below. With the greenery, the water, the rowboats, and the surrounding high rise buildings of the office district, it makes it the perfect cherry blossom postcard of beautiful and traditional-yet-modern Tokyo.
A half-hour train ride away, the Meguro River in the Meguro section of Tokyo, is a popular yozakura (night cherry blossom viewing) spot. Normally the area is best enjoyed at night with the typical food stalls and slightly pink-tinted lanterns illuminating the evening view. However, in 2020, organizers have announced that, as a precautionary measure, there will be no lighting provided, so that the blossoms can only be enjoyed during the day.
A night cruise is another possibility if you want to relax and enjoy the blooms but don't want to wade through the river of people along the shore.
If you happen to be near Asakusa and like a more modern feel, make sure you stop by Sumida Park, the park adjacent to the Sumida river. There you can get a glimpse of the modern architectural masterpiece Skytree behind a stunning row of cherry blossom trees lining the river.
This location is also famous in the summer, when the immensely popular firework display brings thousands of people sporting their summer yukatas to the park. There, you can enjoy fireworks in the night sky and the reflection in the water below with friends and family. Sumida Park is also a convenient destination if you are planning to do some sightseeing around Asakusa anyway, with Sensoji Temple and the striking Kaminarimon gate nearby.
Finally, if you are looking for cherry blossoms in a park slightly further away from the maddening tourist crowds, try heading to the trendy neighborhood of Kichijoji and the Inokashira Park. This park is most famous for being the location of the Studio Ghibli Museum, but it is also a mercifully large park where you can momentarily forget you live in a concrete jungle. There is a large pond where happy couples often rent swan shaped boats, and you can stroll around enjoying the relaxed atmosphere.
In short, especially in the crowded capital, some of the most famous places are calling for those going to see sakura to exercise caution in light of COVID-19. But don't let your spirits be dampened too much. The beauty of cherry blossoms is that they are peppered all around Japan, and you can enjoy the transient quality of the flowers when you least expect it.
Outside Tokyo
There are many places you can visit in Tokyo, but it goes without saying that, being the metropolis, it prides itself in being in the most popular places you won't be able to escape the crowds. So if you are in Tokyo during the period, but are craving a slightly different atmosphere, we list a couple of locations near the capital, namely Yokohama and Kamakura.
Yokohama
If it's one of your first times in Yokohama, we recommend heading for Minato-mirai. In the pretty bay area, there are many cherry blossoms above as you stroll past Sakuragicho station, going towards the Akarenga, the characteristic Red Brick Building.
Heading a bit further on the coastline, you will soon reach Yamashita Koen, a charming bayside park, which offers a small but beautiful display of cherry blossoms in this period of the year.
If you are in the mood for the park experience, you might want to visit Kishine Koen. Much more intimate than parks in Tokyo and a favorite with locals, kids, and families, there are many locations in the park where you can enjoy a picnic with friends. This includes a spot near the pond, or a large field where children often play ball games.
Finally, for a more elegant experience, jostle away from the crowds and towards Sankeien, in the trendy neighborhood of Yamashita, which used to be the area where foreigners settled when they first came to Yokohama in the 19th century.
Sankeien, in particular, used to be the garden of a wealthy silk merchant who reproduced famous buildings, and designed specific gardens which could be best enjoyed in different seasons, for a total of 175,000 square meters.
The garden can now be visited by the public between 9 A.M. and 5 P.M. Normally there would be evening events connected with sakura viewing, but they have been temporarily cancelled due to COVID-19. Make sure to check the page if anything changes.
Kamakura
Kamakura has hidden sakura spots in many of its splendid temples and shrines. But, if you have limited time, you shouldn't miss Tsurugaoka Hachimangu.
Imposing both in its history and in the dramatic view of the long path of the temple, which sprawls all the way up the mountain side, you can find several varieties of cherry blossom here to welcome you at different times during the early part of the year.
Another characteristic view can be found by those who stop by Kotokuin. This temple provides an opportunity for the great instragrammable shot of the Great Buddha surrounded by cherry blossoms.
Make sure to check out another temple where you can enjoy flowers in all seasons: Hasedera. It is famous for the stunning hydrangea during the rainy season in June. There are several types of sakura to enjoy in this temple's grounds, making it an all rounder place to visit during the year.
Of course, these suggestions are only a few locations for viewing cherry blossoms in the Kanto region. Wherever you happen to be, we recommend soaking up the sense of appreciation of nature as the spring unfolds, and enjoy the season with the beautiful cherry blossoms you are bound to find on your sightseeing strolls.
Check out the JAPAN Forward's other sakura viewing guides:
Author: JAPAN Forward