China is Destroying Tibet. Will the Free World Stand Up Against This Repression?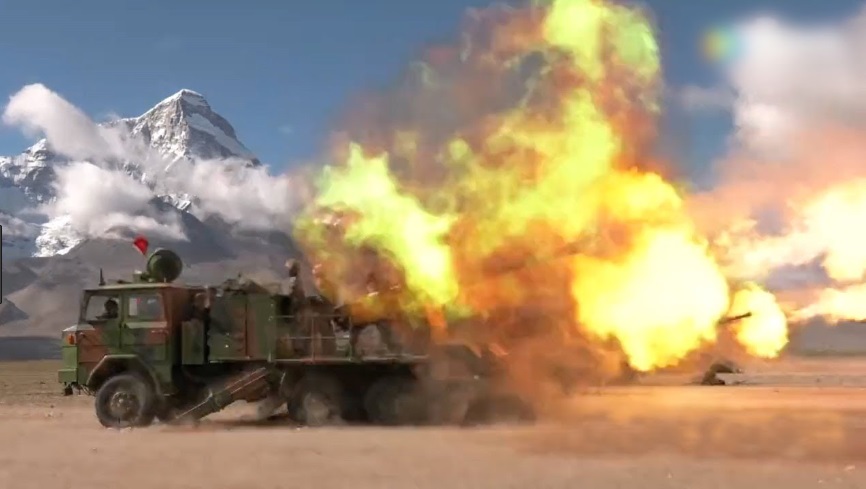 In November 2012, Tibet's present spiritual leader, His Holiness, the 14th Dalai Lama, presented a Tibetan shawl to Shinzo Abe, then Japan's main opposition Liberal Democratic Party (LDP) president, at the upper house members' building in Tokyo.
Touted to be the man who could be Japan's next prime minister, Abe called for freedom in Tibet on that occasion, prompting an immediate protest by China.
Soon thereafter, not only did Abe become Japan's prime minister, he became the longest-serving Japanese politician ー with or without interruption ー in Japanese history.
During the 2012 meeting, Abe was joined by around 130 parliamentarians in welcoming Tibet's exiled spiritual leader to Tokyo. He stated, "We lawmakers here are in complete agreement that we want to help the suffering Tibetan people and help create a Tibet in which people do not have to kill themselves in a quest for freedom."
By February 2018, the Japanese Diet had the largest number of supporters (90) for the Tibetan cause of any parliament in any other liberal democratic nation of the free world. It included 49 members from the ruling LDP. Together with others, they constituted the All Party Parliamentary Tibet Support Group.
Members of the Japanese Diet have often underlined the need for this Tibet Support Group to recommend concrete measures to alleviate the suffering of Tibet and its people, given the close cultural and religious connection that Japan shares with Tibet through Buddhism.
Against this backdrop, there are developments that should worry all those standing in support of Tibet against the atrocities of China. In particular, there are rather ominous developments initiated by Beijing inside Tibet in the past few weeks.
Human Rights Concerns Heat Up
The global focus on the brutal "cultural genocide" being carried out in Tibet by Chinese authorities has received fresh impetus after Reuters published an investigative report on September 22, 2020. It brought out disconcerting details of how China was pushing a growing number of Tibetan rural laborers off the land into recently built military-style training centers, where they are forcibly turned into factory workers.
The Chinese actions mirror a similar program employed in the western Xinjiang region that has been branded as coercive labor.
Ethnic Tibetans make up around 90% of Tibet's population, according to census data. The Reuters report cited Tibet's regional government website, where a notice was posted that over half a million people were trained as part of the project in the first seven months of 2020. That amounts to around 15% of the region's population.
Of this, almost 50,000 have been transferred into "jobs" within Tibet and several thousands have been sent to other parts of China. The latter is a more disturbing aspect, since it is well-known that workers who are "forcibly transferred" to China are difficult (read: impossible) to trace, and their life conditions are hard to unearth, given China's tight-fisted and repressive communist regime.
China's National Bureau of Statistics' 2018 figures classify nearly 70% of Tibet's population as rural. This helps explain the move of shifting surplus rural labor into industry to boost China's sagging economy.
A policy document posted in December 2018 on the website of the Nagqu City government in eastern Tibet called for unspecified measures to "effectively eliminate lazy people," as per the Reuters story. Rural workers who are being pushed into "vocational training centers" receive "ideological and military-style" training, as per policy documents from the Ngari, Shigatse, and Shannan districts. The three regions account for around one-third of Tibet's total population.
Images released by the Chinese state-run media on earlier counts have shown laborers lining up for drill formations in military fatigues, under heavy "supervision."
These developments inside Tibet only coagulate the plot that China has spun in order to subdue and repress the minorities living within its borders. The model being emulated mirrors that of the restive northwest autonomous region of China that is ignominious for being home to mass detention centers. As per a United Nations report, an estimated one million ethnic Uighurs in Xinjiang have been detained in camps and subjected to atrocities.
International Concerns
In my September 2018 article published in the French news journal L'OBS, I highlighted the linkages of Tibet Communist Party secretary Chen Quanguo, who took over the same post in Xinjiang in 2016 as he had previously held in Tibet. Chen disreputably spearheaded harsh and coercive methods to suppress any or all voices that demanded answers and justice.
The arm of political subjugation became further strengthened under his watch in both Tibet and Xinjiang, with draconian security measures and hardline policies being put in motion. These included ordering residents to hand over their passports to local police and opening up an extensive network of "convenience police stations" equipped with surveillance cameras, and stationing guards on round-the-clock patrols. These stations, in turn, have been turned into makeshift "checkpoints."
The United Nations' Committee on the Elimination of Racial Discrimination (CERD) convened in 2018 to scrutinize whether China was implementing the Convention on the Elimination of All Forms of Racial Discrimination as per the Charter's guidelines of its 96th session.
The CERD ended up expressing grave concern and raised a string of relevant questions over China's mass internment of ethnic Uighurs that curbed their basic and fundamental religious, cultural freedom, and practices. Confronted by questions including demand for explanations revolving around the legal grounds for mass detentions of millions of Uighurs, China was asked to provide details on the religious freedom, language use, and cultural-economic rights of the ethnic Uighurs residing in Xinjiang.
For decades now, the Uighurs and Tibetans have been subjected to all-pervasive discrimination and repression under the abject control of the Communist Party of China and its government. As part of this, gross violations such as arbitrary arrests and executions after summary trials have become rampant.
China needs to answer many questions, ranging from what legal protection and rights exist for the Tibetans and Uighurs to practice their religion and culture. Among the questions are the status of the right of the accused to legal representation to ensure a fair, just, and prompt trial; the total number of people detained; details of deaths reported inside the so-called "ideological military-styled" camps; and whether medical assistance and treatment are being provided to those held captive.
It needs to be highlighted here that China's Criminal Procedure Law does not conform to the International Convention Against Torture. This means that China's police and para-military are able to operate under Chinese domestic law to deny people access to lawyers and legal representatives, paving the way for a greater degree of possible state-fed persecution and torture.
Threatened Species: Tibetan Culture, Way of Life
Furthermore, the announcement of holding air raid drills in Lhasa on September 19, 2020, by China's state-run media carries forward the government's practice of publicizing the military might of the People's Liberation Army (PLA) in Tibet. The last time such an air raid drill was conducted in Tibet's capital city was in 2009.
China's state-run Global Times posted a video footage of anti-aircraft exercises and live-fire drills conducted by the Tibet Military Command at the 4,500-meter-high Tanggula Mountains. Besides, Tibet also witnessed, for the first time, an air-ground joint exercise conducted "at an average altitude of 5,000 meters," according to its media reports, in which the Tibet military command and the latest ground strikers of the PLA Air Force stationed in Tibet practiced air-ground joint assault and control.
Today, most major cities in Tibet and Xinjiang look like military garrisons, with discernable political and military vigilance. Thousands of paramilitary troops marching in parades, and armored vehicles driving through the streets in Urumqi, Kashgar, and Hotan (in Xinjiang), and Lhasa, Shigatse, and Qamdo (in Tibet) are a common sights, according to many accounts.
The Tibetans and Uighurs are desperately struggling for socio-cultural and economic survival in the face of a massive influx of state-sponsored Han Chinese migrating into Tibet. Native Tibetans are being forced into exodus from their own land into other parts of China as mass laborers.
Describing the life and times of Tibet in 1949, Basil Gould, a British trade agent posted in Gyantse from 1912 to 1913, summed up that the problem of Tibet's future was whether China would continue to seek to dominate and destroy Tibetan national identity, religion, and distinct culture.
It is nothing less than a fateful paradox that Gould's century-old observations on Tibet's history have translated into its contemporary reality.
Author: Dr. Monika Chansoria
Dr. Monika Chansoria is a senior fellow at The Japan Institute of International Affairs in Tokyo and the author of five books on Asian security. The views expressed here are those of the author and do not necessarily reflect the policy or position of The Japan Institute of International Affairs or any other organization with which the author is affiliated.