INTERVIEW | Representative Sonam Frasi: 'Tibet's Never Been Part of China. That's Our Reality.'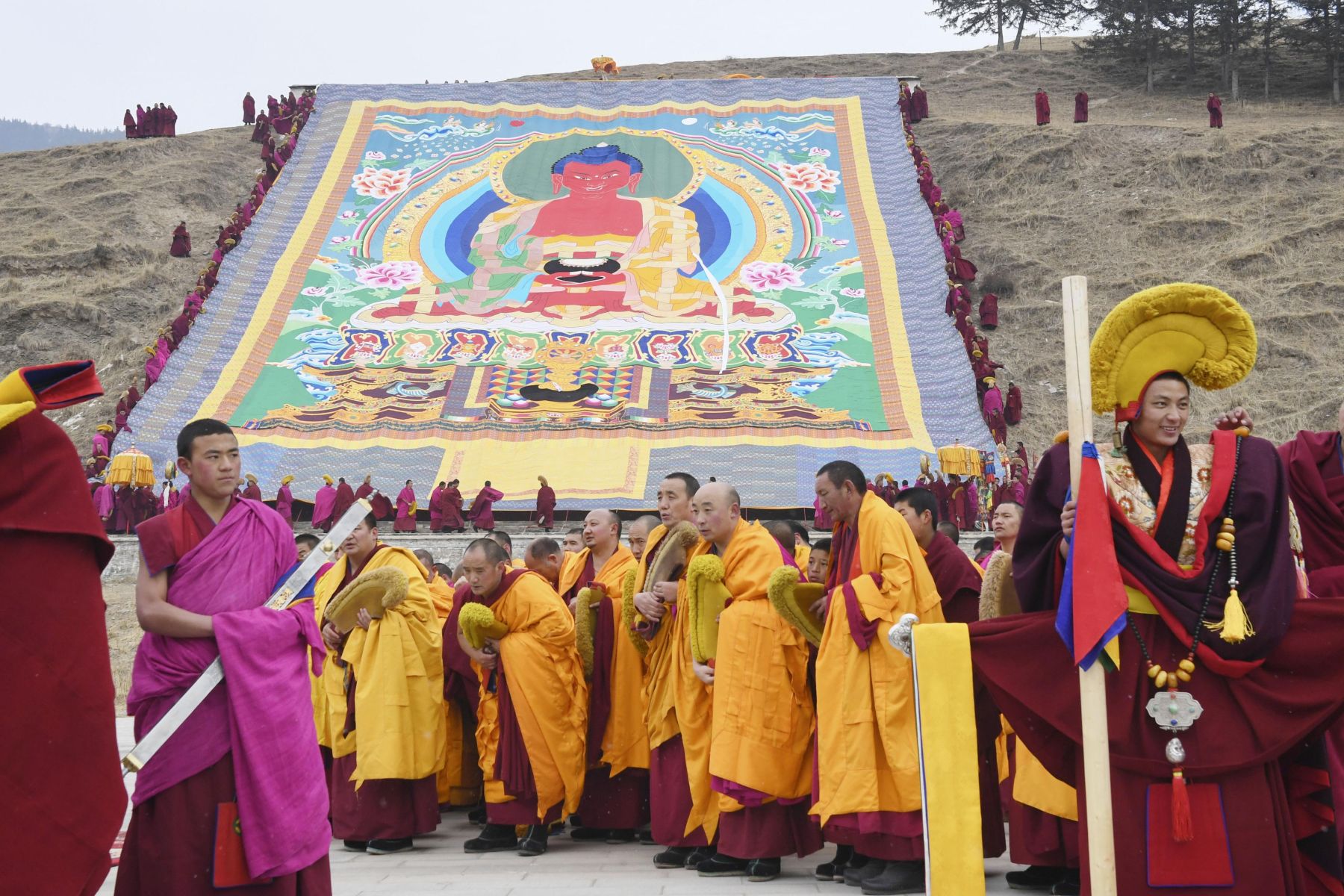 Human rights in Asia, highlighted in the 2019 coverage of the treatment of Uighurs and democracy protests in Hong Kong, have been overwhelmed this year by voices of concern over the novel coronavirus pandemic believed to have originated in Wuhan, China. Yet the concerns over China's treatment of humans of different ethnic and religious background has not gone away.
We were reminded of this when we met Sonam Frasi, representative of the Dalai Lama in Europe, for an interview on May 5. Sonam was focused on the unresolved disappearance of one of Tibet's important religious leaders, the Panchen Lama, and the continuing pain endured by the Tibetan people, who claim their religious freedom and human rights are under constant attack from China.
Spies have created an atmosphere of fear and oppression, as China has tried to take control of Tibet's ancient Buddhist monasteries. China has also been accused of persecuting other ethnic minority groups, especially the Muslim Uighurs in Xinjiang province.
Excerpts of the interview follow.
What is the situation inside Tibet now in terms of people practicing their religion?
Religious freedom in Tibet is very restricted and people's movement is very limited. If a person wants to go from one place to another to study or join a monastery, there are a lot of restraints. There are also communist representatives who oversee the life of the monks by imposing many rules. Day-to-day activities are always monitored by a committee, mainly made up of representatives of the Chinese Communist Party (CCP).
Is there a fundamental incompatibility between the Chinese Communist Party and Tibetan Buddhists? Is there always going to be conflict at an ideological level?
There ought not to be, but the main fear is that all religion is a threat to the Chinese Communist Party. This extends not only to Buddhists but also to Catholics, Protestants, and Muslims. The crux of the fear is that people will be more loyal to their religion than to the Communist Party. When the numbers start to swell, they always try to find a way to contain it.
Do you feel that is what has happened to the Uighur Muslims in Xinjiang province?
We are in touch with the Uighur Council of Europe, and they tell us that the repression in Xinjiang is very bad. Many people, especially young men, are taken from their homes and held in prison camps. People are not allowed to visit them, so it is hard to get information. But it seems the repression there is at least as bad as we have seen in the media, if not worse.
In 2016, the CCP governor of Tibet, Chen Quanguo, was moved to Xinjiang, where he launched a mass detention scheme. Is he continuing a system of control there, like that which had previously been attempted in Tibet?
Absolutely. Fortunately, there was not a large system of prison camps in Tibet. But Chen Quanguo did introduce a system of internal surveillance, in which one person in every 20 or so is a spy. So there is a lack of trust. You don't know whether your father is a spy, or even if your own son is spying on you — such a situation was created by this man.
But from the communist government's point of view, he was seen as a success, so he was transferred to Xinjiang. And of course he immediately increased the number of police and brought in more surveillance, introducing a spying system there, too. So he is very much a driver in this. Maybe in 20 years he will become the leader of China. Who knows?
Recently, the main protests against the Chinese Communist Party have been in Hong Kong. Also in Taiwan, President Tsai Ing-wen won the January election after strongly challenging Beijing. When you survey the situation in Hong Kong and Taiwan, do you see connections with your experiences in Tibet?
The situation in Hong Kong is very similar to when the Chinese army marched into Tibet in 1951. Initially there was a promise of autonomy and a peace agreement, but it was not respected.
In the same way, the CCP aims to keep the people of Hong Kong under its control. They are using the COVID-19 situation to round-up and arrest the pro-democracy demonstrators, and I think it's a very alarming situation.
With regards to Taiwan, when they saw what was happening in Hong Kong, they really feared the loss of their democratic rights under China's idea of one country, two systems. I am sure that's why President Tsai was re-elected.
The People's Republic of China often says that foreign countries should not interfere in its domestic affairs. The Chinese claim that the Americans are stirring up trouble in Hong Kong, Taiwan, and elsewhere in the region. So what should be the approach by other countries, like Japan, for example?
People in Japan need to make their own judgement on that. I recognize that Japan and China have a complex relationship, but if we look at the history of Tibet, it has never been part of China. That is our reality.
Tibet's de facto independence has been recognized internationally for many centuries. China has been pressuring the governments of Japan, the United States, and India to accept its own narrative. But that does not acknowledge Tibet's independent status.
People have been debating whether the coronavirus epidemic is going to weaken the CCP, or make it stronger. What's your view?
The Chinese Communist Party is not coming out of this situation well. There is huge resentment among the citizens in China that something has gone badly wrong.
In April, President Xi Jinping dismissed the Minister of Justice and drafted his confidant Tang Yijun to take his place. I think President Xi is trying to tighten his grip on power, but there also seems to be an internal fight within the Communist Party. Given this situation, it is very significant that the Japanese have said they will start to disinvest from China. And I think there are many countries now looking to do the same, because the coronavirus crisis has revealed that there are some fundamental problems in China.
As for Tibet, inevitably there is resentment about the way it has been ruled for 60 years. The current situation does not change that attitude. The resentment is always there.
About Sonam Frasi
Sonam T. Frasi, FCA, RAS, is the Representative of His Holiness the Dalai Lama​ of Tibet for Northern Europe, Poland, and the Baltic States​.
RELATED ARTICLES:
Author: JAPAN Forward