China's Carefully Choreographed Show of Allegiance to Xi Jinping
Communist Party delegates gather at the Great Hall of the People to praise Xi Jinping and choose his acolytes. Debate about China's problems will be suppressed.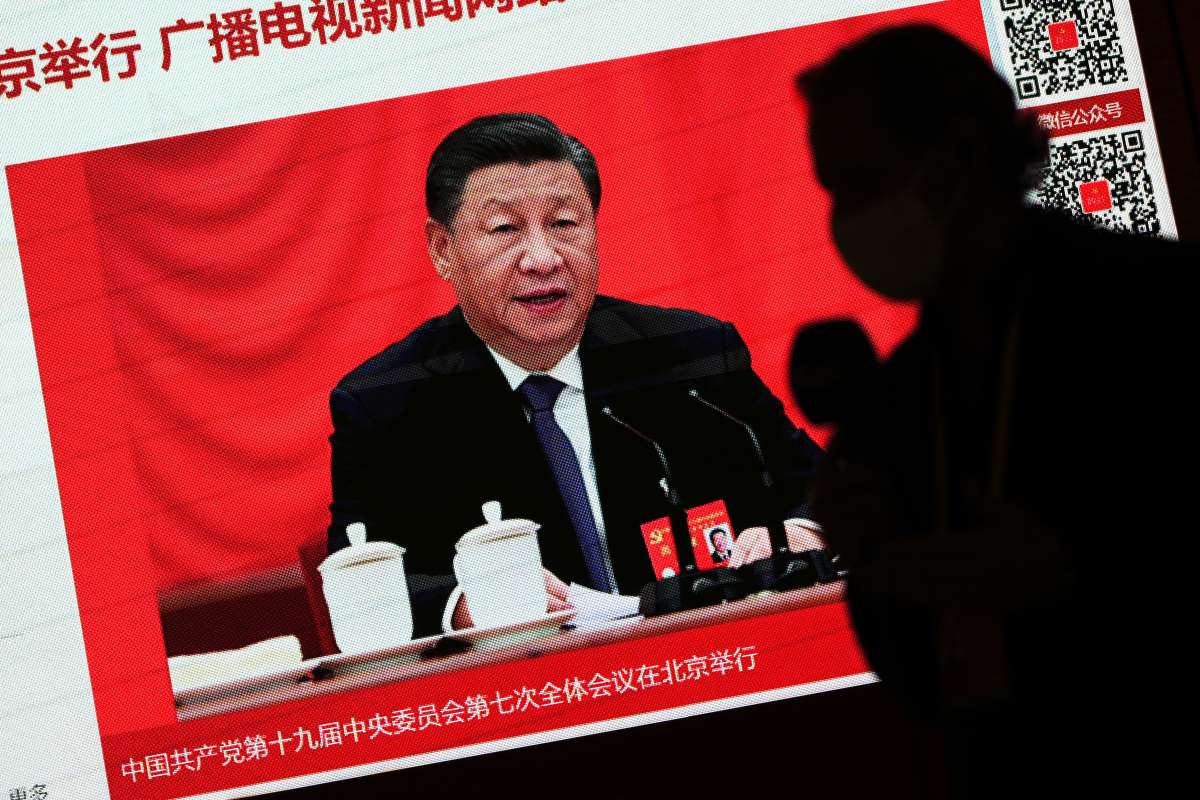 For the past ten years, Communist China has become ever more centered on the thoughts and actions of Xi Jinping.
Mr Xi's ambition is to build China into a major economic power and to command a world class military.
This week, China's ruling Communist Party (CCP) begins a meeting at which it is expected to hand him a third five-year term in office, making him the most powerful Chinese leader since Mao Zedong in the 1970s.
The decision - which comes after a two-term limit was abolished in 2018 - makes it possible for Mr Xi, 69, to remain in power for the rest of his life.
Unpredictable Announcements
As Mr Xi has become more powerful, he has tended to be capricious, according to observers.
Recently, he has announced policies suddenly and without much deliberation, says Professor Nancy Qian, from Northwestern University's Kellogg School of Management.
In an analysis for the South China Morning Post, she noted two striking examples.
First, Mr Xi's announcement in 2021 that private tutoring for children would be banned. This was based on the idea that some students were being overloaded with work. The result was to scare international companies away from the Chinese education sector.
Another example is Xi's zero-COVID policy. This has prevented many people from leaving their homes for long periods, causing severe disruption to business and leading to an economic slowdown.
"Though successful in keeping the coronavirus at bay when there were no vaccines, it fared poorly with changing conditions," notes Professor Qian.
She concludes that Xi's "modus operandi has been economically harmful, even when the motivations are benign or well-meaning."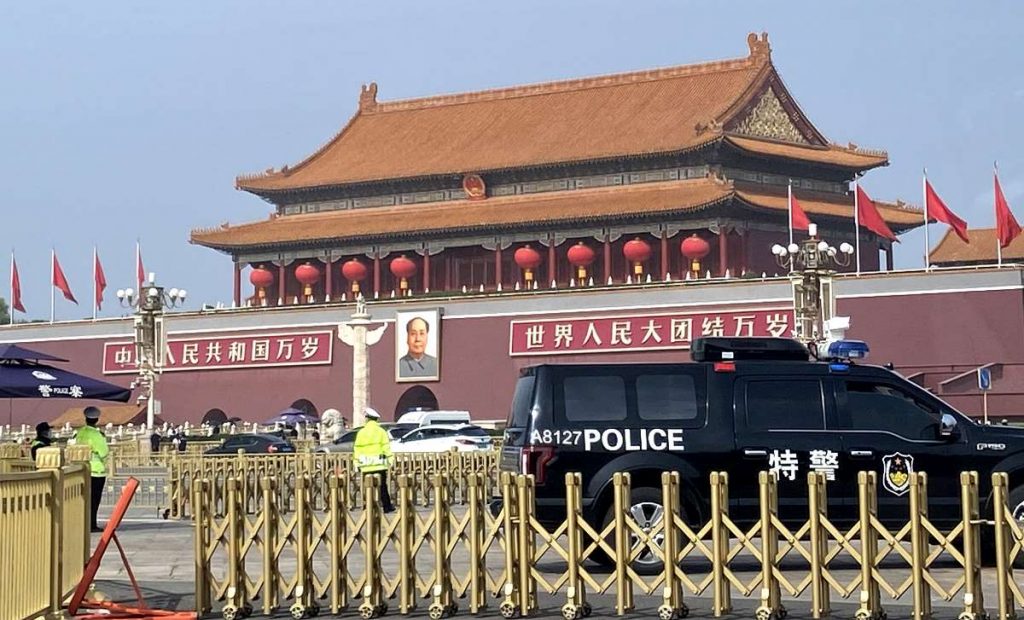 Totalitarian Direction
If Xi Jinping obtains more executive control at this year's national congress meeting, what are the implications for freedom of speech and expression?
"China under Xi is moving in a totalitarian direction," says Professor Steve Tsang, Director of the SOAS China Institute at the University of London.
"China under Mao was a totalitarian system. We're not there yet, but we're moving in that direction."
The president of the Freedom House Michael J Abramowitz said:
"In extending Xi's leadership, the CCP will be doubling down on his increasingly repressive approach, which aims to control more and more aspects of daily life and governance in China, and to provide a global model for other authoritarians seeking to stifle freedom and quash dissent."
Freedom House points to tightened restrictions on social media and renewed efforts to prevent people accessing internet sites based abroad. Mr Abramowitz adds: "During Xi's tenure, the CCP has systematically jailed and silenced critics, journalists and independent media."
Marxism Comes First
The congress meeting in Beijing begins with a report, which will set out Xi Jinping's guiding principles of ideology and policy.
China expert Charles Parton says it is significant that ideology is the first subject covered because: "the overarching ideology of the CCP has real effects on the ground" and underlines Marxist-Leninism as the foundation of the party.
Subtle changes in the constitution elevate "Xi Jinping thought" within the party's guiding philosophy.
"The constitution sets the overarching tone of Xi Jinping's rule, so great care is taken in its drafting, revision and final production - a process which lasts nine months," says Mr Parton, in a report to the Council on Geostrategy.
"Xi Jinping thought" covers a range of issues but it is generally nationalistic, anti-American and focussed on making the agents of the Communist Party responsible for the key decisions in every area of Chinese society.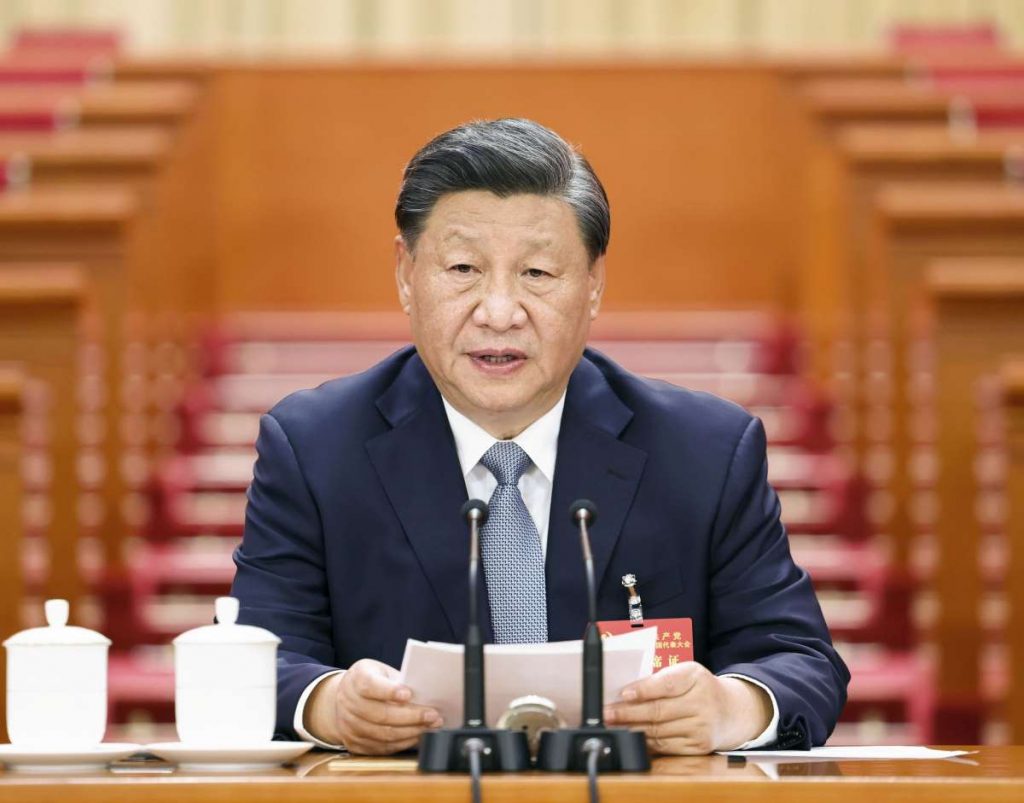 No Debate
The gathering in Beijing does not offer forums for debate, so there is no platform for delegates to consider foreign affairs.
Nevertheless, delegates are encouraged to praise Mr Xi's attempts to build a global trading network through the Belt and Road initiative.
Charles Parton also expects China to take a harder stance towards Taiwan, but does not anticipate anything concrete on forceful "reunification".
Last week, Taiwan's leader President Tsai Ing-Wen emphasized Taiwan's status as a self-ruled island and not an annexed region of China.
A visit to Taiwan by the Speaker of the US House of Representatives in August prompted China to launch military exercises - including live missile firing - around the island.
National Assembly
Approximately 2,300 delegates from all over China representing the estimated 97 million members of the Chinese Communist Party will meet at the Great Hall of the People.
However, according to Jeremiah Jenne, a writer and historian based in Beijing, "whether or not the delegates have any say in actual party policy or personnel decisions is irrelevant; it's the ritual that matters."
Mr Jenne explains on the website The China Project that the congress will endorse new terms for members of the Central Committee, the Politburo, and the inner circle of the Chinese political establishment, the Politburo Standing Committee.
Mr Jenne notes that there are tight controls over the way information from the meeting is explained to people in China.
"We in Beijing will be expected to sit at home and watch packaged reports sent to our phones, or to tune into identical news programs broadcast every evening on almost every single channel. The message will be clear and unimpeded by nuance, alternative perspectives, or critical analysis," says Mr Jenne.
However, the international press have become sophisticated in decoding the long speeches and arcane terminology of the congress meeting. Teams of skilled reporters have been assigned to watch the event, including journalists from JAPAN Forward and its partner, The Sankei Shimbun newspaper.
As a result, there will be much independent analysis available for those who wish to use this congress meeting as an opportunity to gain a clearer understanding of how China sees its place in the world.


RELATED:
Author: Duncan Bartlett
Duncan Bartlett is a regular contributor to JAPAN Forward. You can read his other articles and essays here.