China's 'White Paper Revolution' Protests: What You Should Know
At least ten cities in China — including Shanghai, Beijing, Wuhan, and Chengdu — were shaken by protests last weekend. What are they demanding?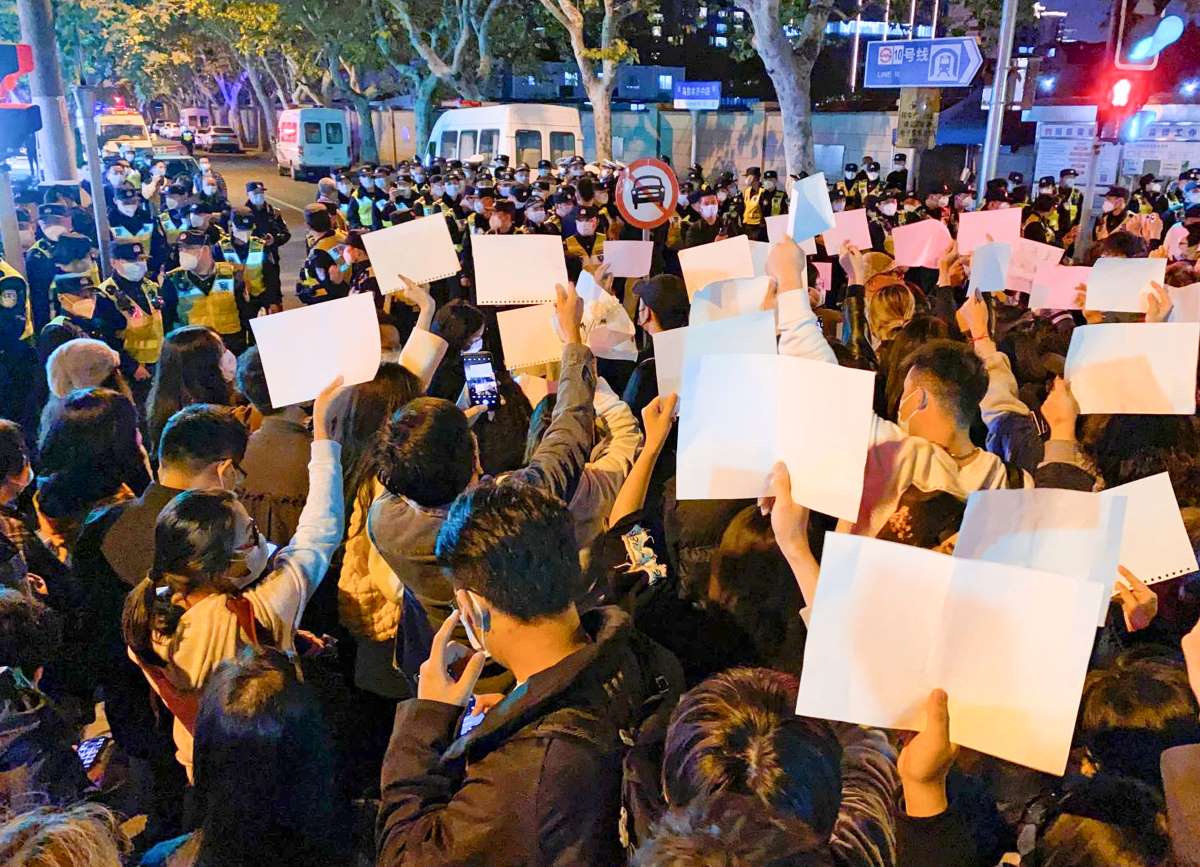 Angry protests have erupted over lockdowns in response to a record number of COVID infections. Some demonstrators want Xi Jinping to step down.
JAPAN Forward answers your questions about the unprecedented events.


Why do the protestors hold up white pieces of paper?
"The white paper represents everything we want to say but cannot say," said one protestor. The hope is that this subtle message of dissent will confuse the police, as displaying it cannot be regarded as a crime or an act of sedition. Pro-democracy activists in Hong Kong in 2019 and demonstrations against the invasion of Ukraine in Russia in 2022 used similar tactics.
However, censors in China are trying to blot out all the images of the blank sheets of paper and accompanying hashtags on social media platforms, such as Weibo. One user said: "If you fear a blank sheet of paper, you are weak inside."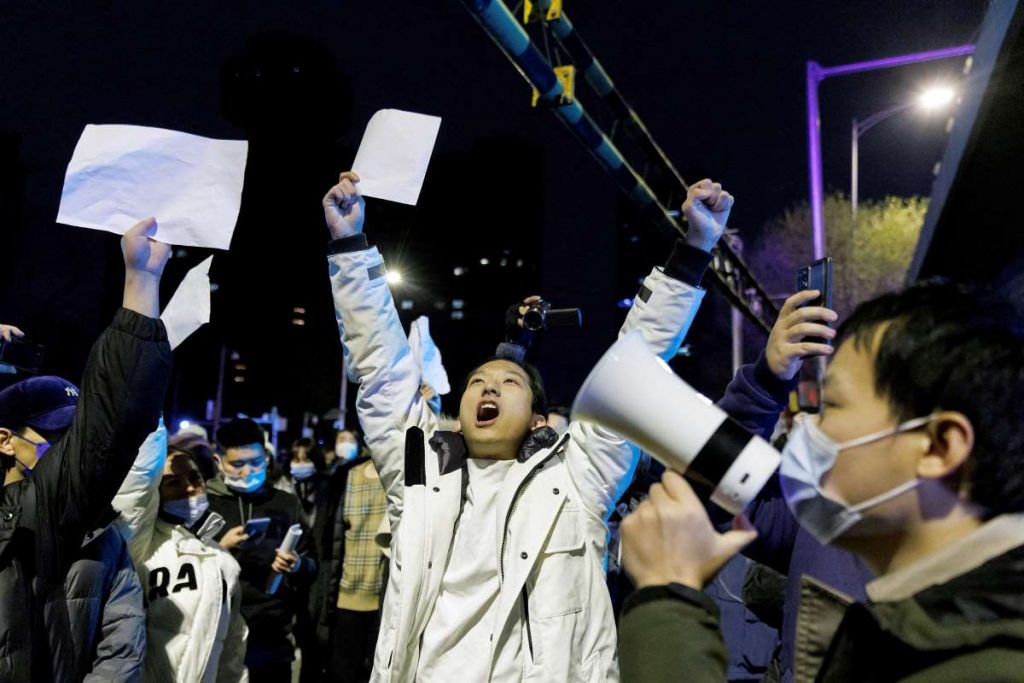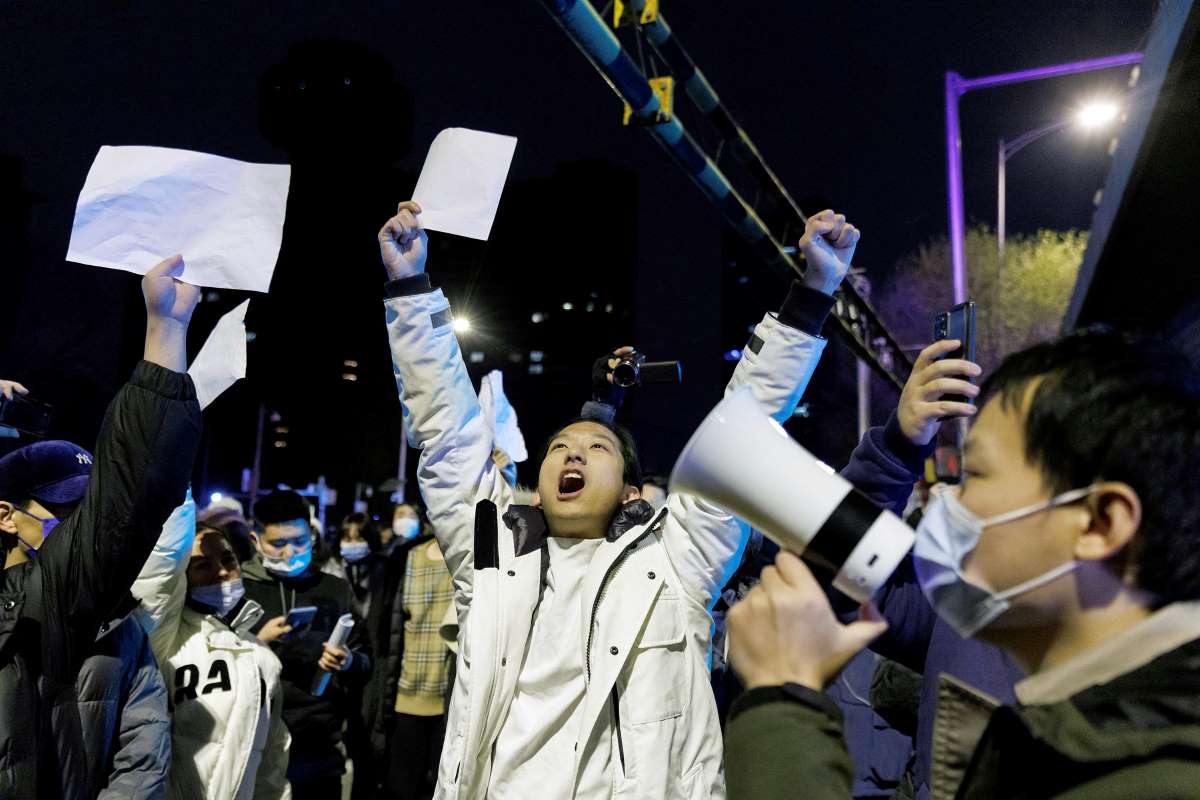 Do the protests aim to topple Xi Jinping and the Chinese government?
Some protests definitely have a political focus. In Shanghai at the weekend, a video showed people chanting "Down with the CCP, down with Xi Jinping." Elsewhere, anger was directed toward provincial or city governments.
Yuen Yuen Ang from the University of Michigan says the authorities fear a nationwide movement. "People are protesting against zero-COVID, a national policy and Xi's personal agenda, and he has said that China must 'stick to it without wavering,' so this constitutes a challenge to central authority at the highest level," the Professor told the Financial Times.
In a video apparently shot in Beijing, a man clad in white and holding a blank piece of paper says: "We'll always support the Communist Party but we want democracy and freedom," according to The Guardian.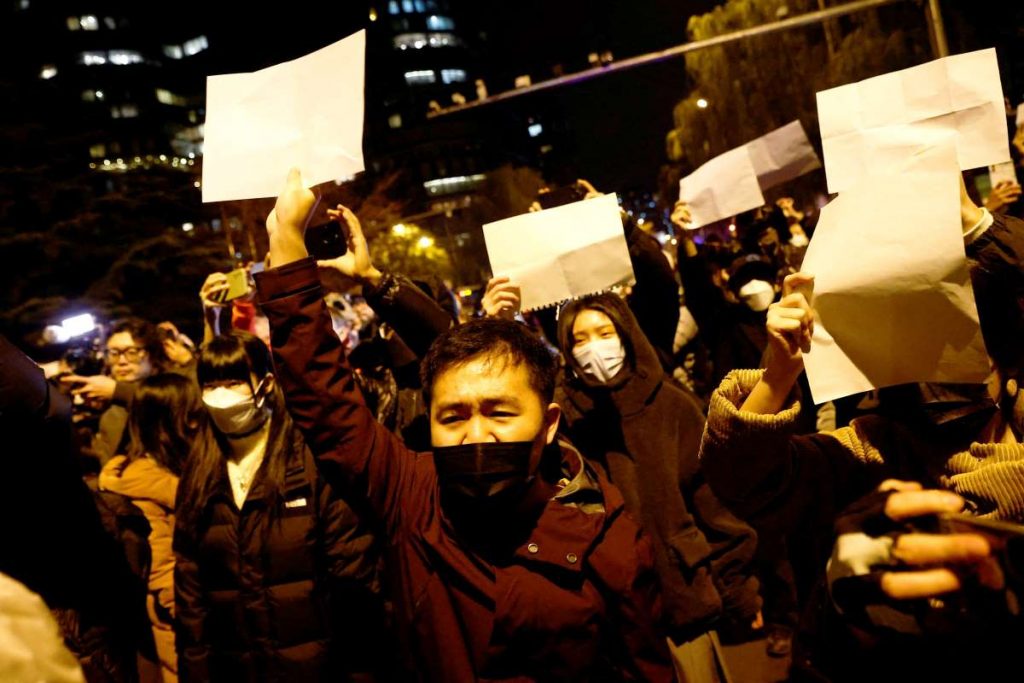 How long will the protests continue?
"We can absolutely expect to see more protests," according to Kerry Allen, a journalist who analyses Chinese media for the BBC and who speaks fluent Mandarin. She says people are using encrypted platforms to arrange more gatherings.
"Viewers were frustrated when they saw the football World Cup on TV and noticed the rest of the world seems to be enjoying life much as it was before the pandemic. People in China have never felt more isolated, or more frustrated with their government," says Ms Allen.
Chinese police have been out in force to disrupt the protests. Josh Chin from the Wall Street Journal adds: "We're getting reports of police using cellphone data to find out who attended the protests. They are using this system to exercise control."
How many people have been arrested?
Mobile phone video footage shows many being taken away by police, although it is difficult to ascertain the numbers. The Sun newspaper's website and other media outlets released a shocking clip of an unidentified woman being arrested. She has been dubbed the "new Tank Lady" after bravely refusing to budge when ordered to stop filming.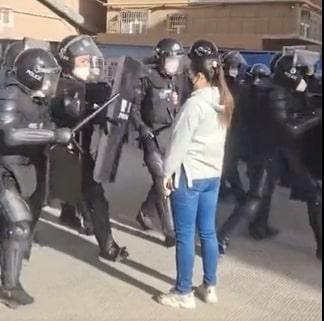 Footage shows the courageous lady standing still as police surround her and steal her phone before beating her. It's not clear what happened to the woman, as another enforcer forced the camera person to stop recording.
Mark Williams, Chief Asia Economist at Capital Economics says things have quieted down since the weekend because of a heavy police presence. "However, there's still a lot of action on social media in China, so I don't think we should assume this is over yet. The protests have exposed widespread anger. Something has changed."
What is the Chinese state media saying about the protests?
Inside China, the government and state media have maintained silence on the protests but their awareness is apparent. Tuesday's newspapers carried several items on zero-COVID. An editorial in Xinhua acknowledges that the pandemic "has had some impact on social production and life".
China's National Health Commission vowed to increase vaccination rates among the elderly, while also urging local governments to avoid excessive responses to COVID lockdowns. According to the Wall Street Journal, the health ministry is trying to blame "poor local management of pandemic controls."
Is the American CIA behind the demonstrations?
It is typical for the Chinese authorities to blame civil unrest on outside forces, especially the Americans. Some Chinese nationalists have been using social media to point the finger at the CIA, without any evidence. A few days prior to the protests, Xi Jinping held a cordial meeting with Joe Biden in Bali. The White House says Joe Biden is closely monitoring unrest in China by protesters although it is not saying much about the president's view on the situation.
Independently of the US government, Chinese people and Chinese Americans have organized protests in New York and other cities. More demonstrations are planned around the world.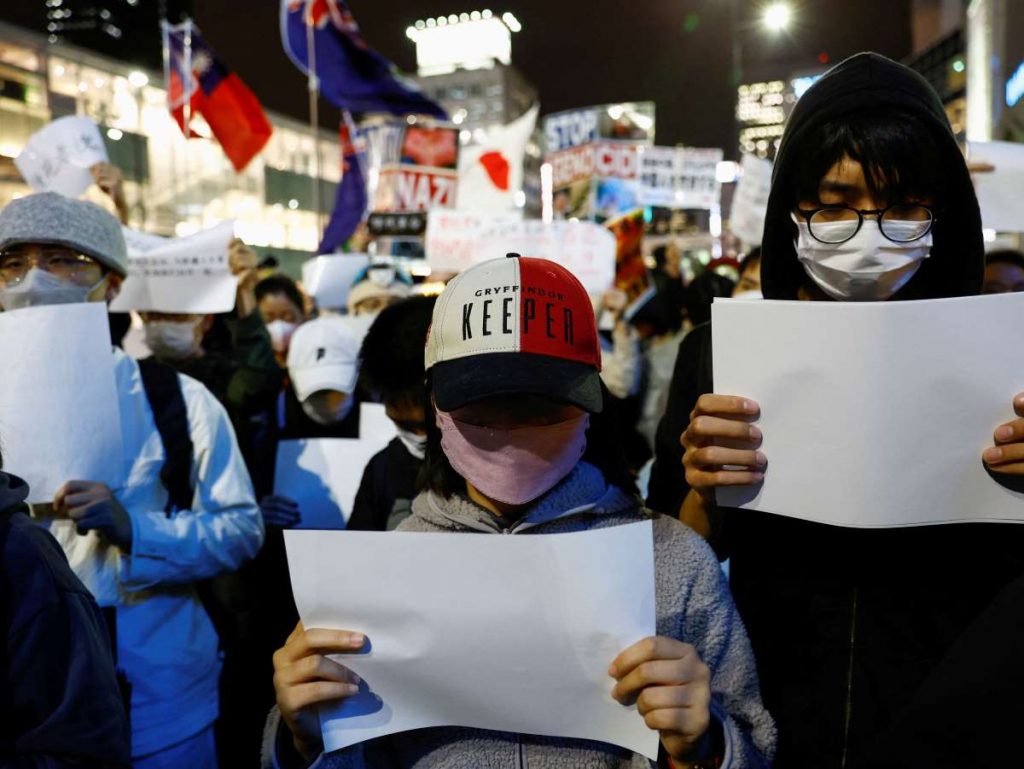 Are Chinese vaccines ineffective at preventing the spread of COVID?
There is a widespread view that Chinese vaccines are ineffective and that is why the country is not opening up. Mark Williams, the Chief Asia Economist at Capital Economics, challenges this view. "Chinese vaccines are less effective in preventing serious illness than the Western mRNA vaccines but they are still pretty effective. The evidence from Hong Kong suggests that three doses of a Chinese vaccine give you the equivalent of two doses of an mRNA jab."
The Chinese leadership is keen to tackle COVID using domestic vaccines. It has no intention of accepting offers of help from abroad. Mr Williams says the main problem has been a slow rollout of the Chinese vaccine program. "You need to get it in people's arms," he said during a briefing for clients this week.


RELATED:


Author: Duncan Bartlett
Duncan Bartlett is a regular contributor to JAPAN Forward and a Research Associate at the SOAS China Institute. You can read his other articles and essays here.