Hong Kong Says Cardinal Zen is Guilty as Protests Erupt in China
Just as Hong Kong's 90-year-old Cardinal Zen was held guilty over a pro-democracy support fund, protests flared in China in open defiance against Xi Jinping.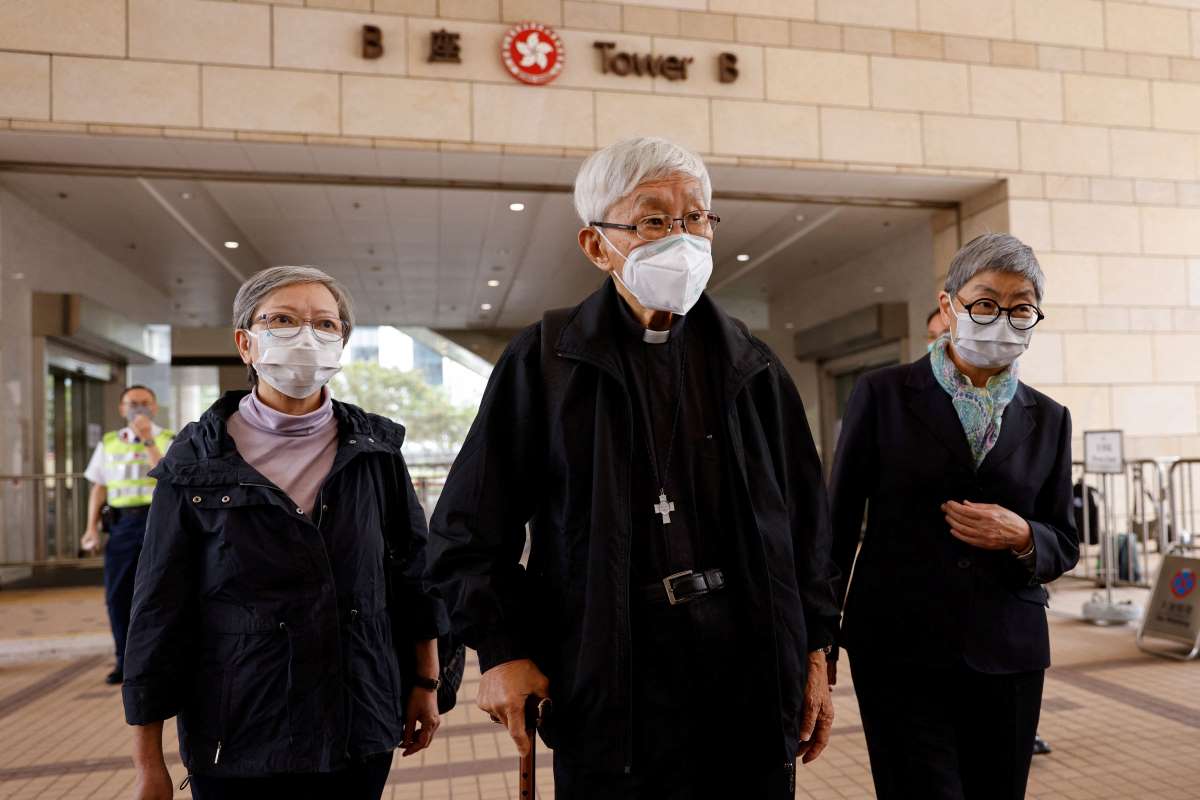 High-profile trials of human rights campaigners including Cardinal Zen are taking place in Hong Kong as authorities enforce the national security law. However, in Shanghai and elsewhere in mainland China, protestors are out on the streets, openly calling for an end to Communist rule.
Cardinal Joseph Zen — the 90-year-old former Archbishop of Hong Kong — is internationally renowned as an outspoken advocate for human rights.
Last week, he was found guilty, after being tried for his part in running a support fund for pro-democracy campaigners. He was arrested in May 2022 under Hong Kong's national security law for allegedly colluding with foreign forces.
At the time, there was concern that the authorities could choose to make an example of him. Perhaps even sentencing him to spend the rest of his life in jail.
In the end, his sentence was light. He was fined only around $4,000 HKD ($500 USD), as were the other people who were tried alongside him.
The relatively lenient treatment by the court was partly designed to make the story less interesting to the media. It also lessened the likelihood of anyone in Hong Kong organizing a street protest over the issue.
Fearful Mood Ahead of Cardinal Zen Ruling
Andrew Wood, who covers Hong Kong for the BBC says: "There has been a muted reaction here because people are afraid and don't want to speak out." He noted that Hong Kong — which witnessed huge protests in 2019 calling for greater autonomy and democracy — is now more subdued than some parts of mainland China.
In China, intense protests erupted over the weekend in response to Beijing's stringent Zero-COVID policy and the resultant lockdowns. According to the Associated Press, protesters in Shanghai chanted "Xi Jinping! Step down! CCP! Step down."
Videos emerged showing hundreds of police confronting crowds on the streets. People were bundled into vans, in what appeared to be an attempt to stop the unrest.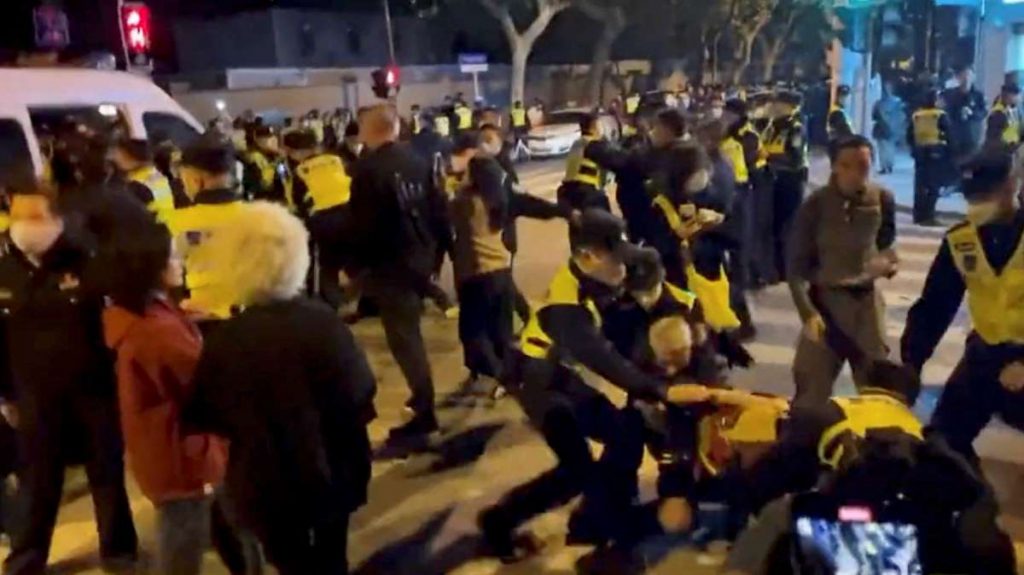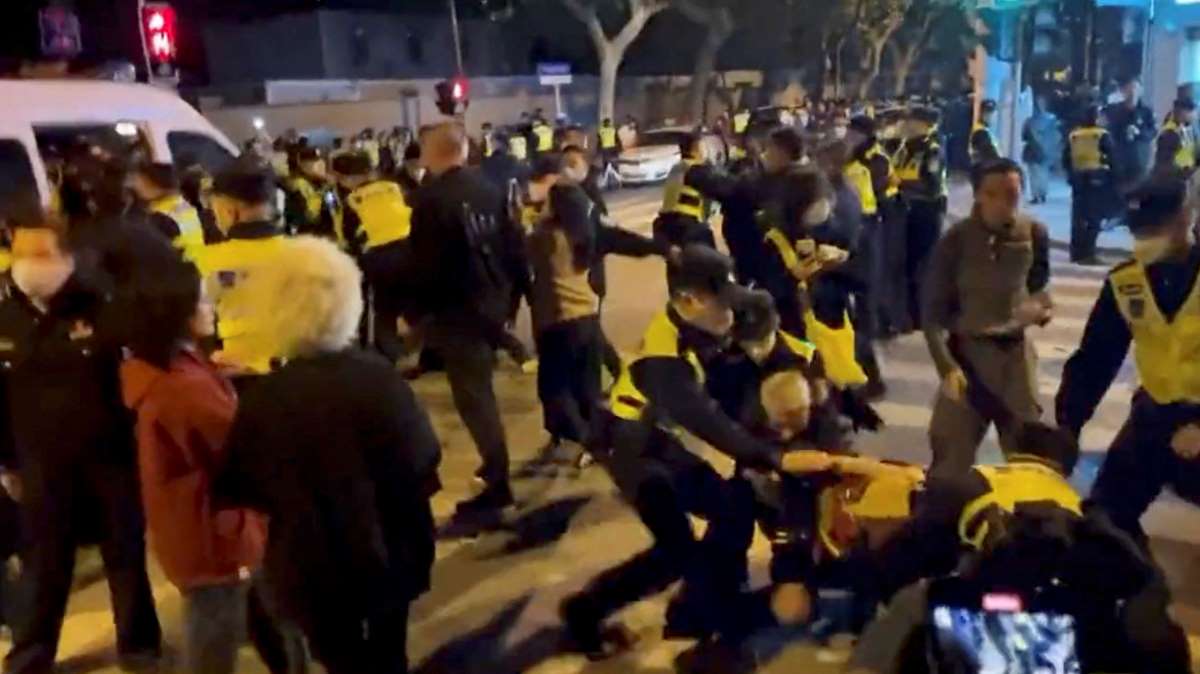 A Direct Challenge to Xi
"The protests in Shanghai are particularly significant because they are directed against Xi Jinping and the Communist Party's leadership," says Professor Steve Tsang, Director of the SOAS China Institute.
"People are not just complaining about the way in which the COVID policies are implemented. They are complaining about one of the central policies of the CCP," says Professor Tsang.
Shanghai bore the brunt of a devastating lockdown in the spring in which people struggled to secure groceries and medicines. Some apartment blocks were barricaded and on occasions, people were taken from their homes and forced into centralized quarantine.
There were also protests over the weekend in China's Northwestern Province of Xinjiang, where at least ten people recently died in an apartment fire.
Tessa Wong, the BBC's Asia Digital Reporter says: "Taking to the streets en masse with hundreds calling for President Xi to step down was thought to be unthinkable not so long ago. But after a recent dramatic protest on a Beijing bridge that stunned many, a bar appears to have been set for the expression of more open and sharper dissent."
The bridge protest took place in Beijing's Haidian district, just prior to a big political meeting. A protester unfurled two massive white banners covered in slogans written in red paint. He then picked up a megaphone and repeatedly chanted: "Go on strike at school and work, remove dictator and national traitor Xi Jinping! We want to eat, we want freedom, we want to vote!"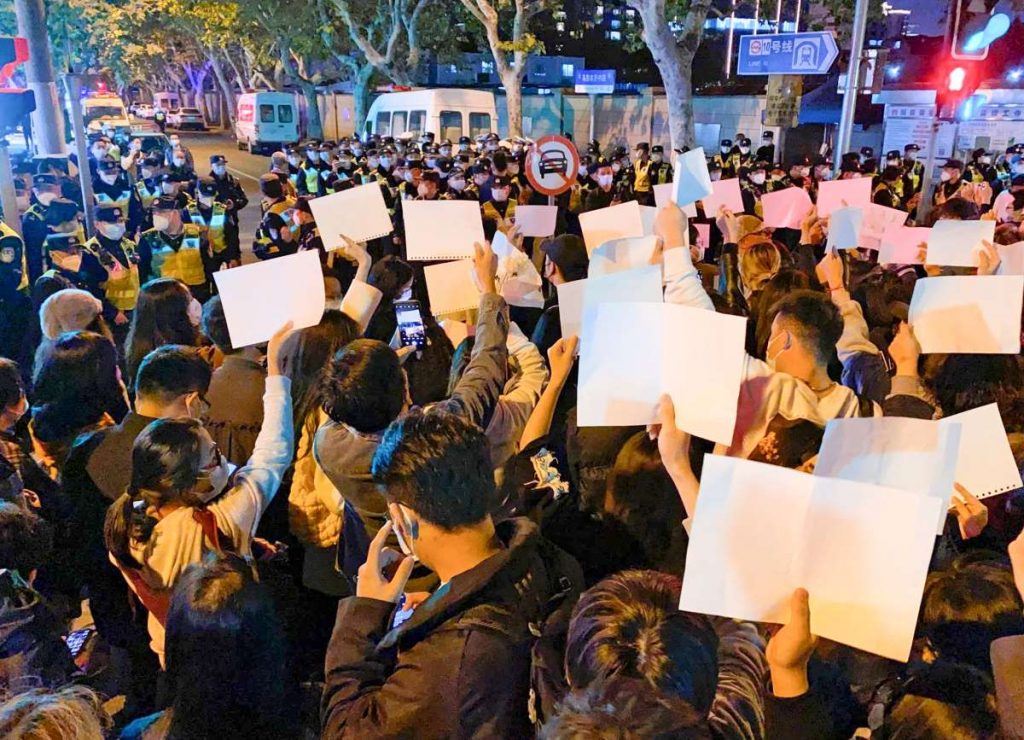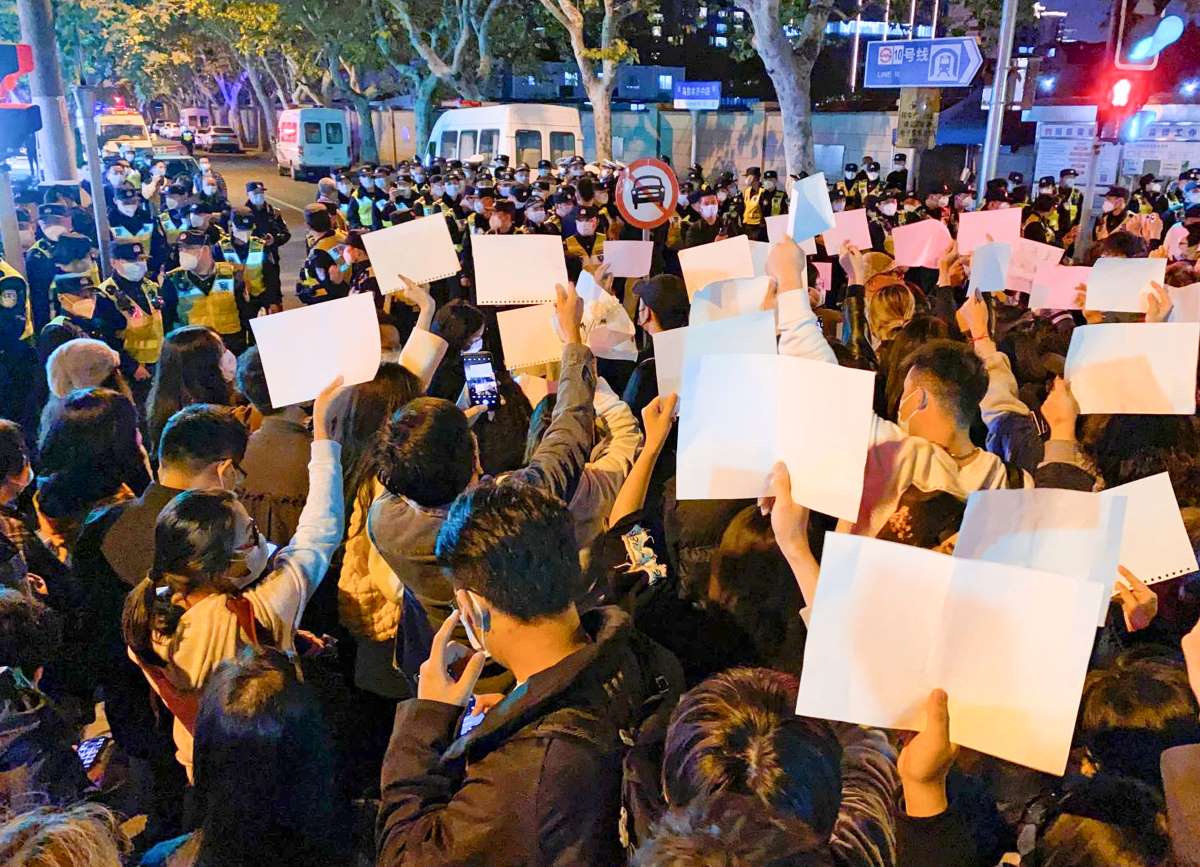 Patriotism and Revolution
In the latest wave of demonstrations, some protesters chose to wave the Chinese flag and sing the national anthem. Its lyrics espouse revolutionary ideals and urge people to rise up.
"It's a show of patriotism that could also be read as a pointed expression of solidarity with fellow Chinese suffering under Mr Xi's zero-COVID policy - and a call to action,'' says Ms Wong.
Professor Tsang from SOAS has no doubt that Beijing will clamp down hard on the protestors in Xinjiang and Shanghai. Just as they did on the Hong Kong protesters in 2019. "They won't tolerate any civil unrest which is associated with calls for Xi Jinping to quit," he warns.
Jimmy Lai on Trial
Meanwhile, in Hong Kong, the trial of another high-profile figure takes place this week.
Jimmy Lai is the former publisher of Apple Daily, an outspoken media outlet, which frequently criticized the authorities in both Beijing and Hong Kong.
The trial - which starts on December 1st - is based on claims that Mr Lai published seditious material and colluded with foreign powers to endanger national security. If convicted, his sentence could be life in prison.
The Committee for Freedom in Hong Kong Foundation (CFHK Foundation) President Mark Clifford stated the trial "holds little hope for justice. We expect it will become just another marker in the dismantling of the rule of law in Hong Kong. The CFHK Foundation will continue to fight for Jimmy Lai and his unequivocal release."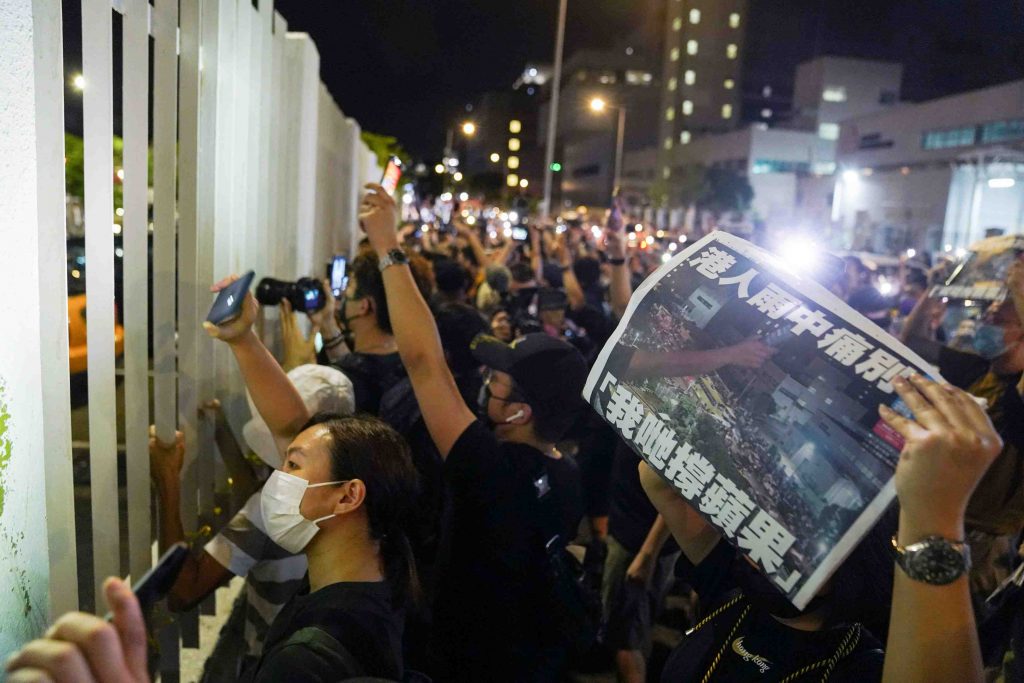 Prayerful Response
Cardinal Zen has not publicly commented on the imminent trial of Jimmy Lai, or about the anti-government protests in China. However, he shared his views with fellow Christians soon after he was arrested in May.
Hours after appearing in court, Cardinal Zen preached to a packed mass church and extolled the virtues of love in the face of perceived persecution, according to Hong Kong Free Press.
"We're in a situation where we're wary, troubled, and facing hardships," he told his flock at Holy Cross Church in Hong Kong's Eastern district. "There are many of us throughout history who have been persecuted for their faith. We're praying for them today in particular."


RELATED:
Author: Duncan Bartlett
Duncan Bartlett is a regular contributor to JAPAN Forward. You can read his other articles and essays here.