Companies Returning from China Boost Taiwan's Economy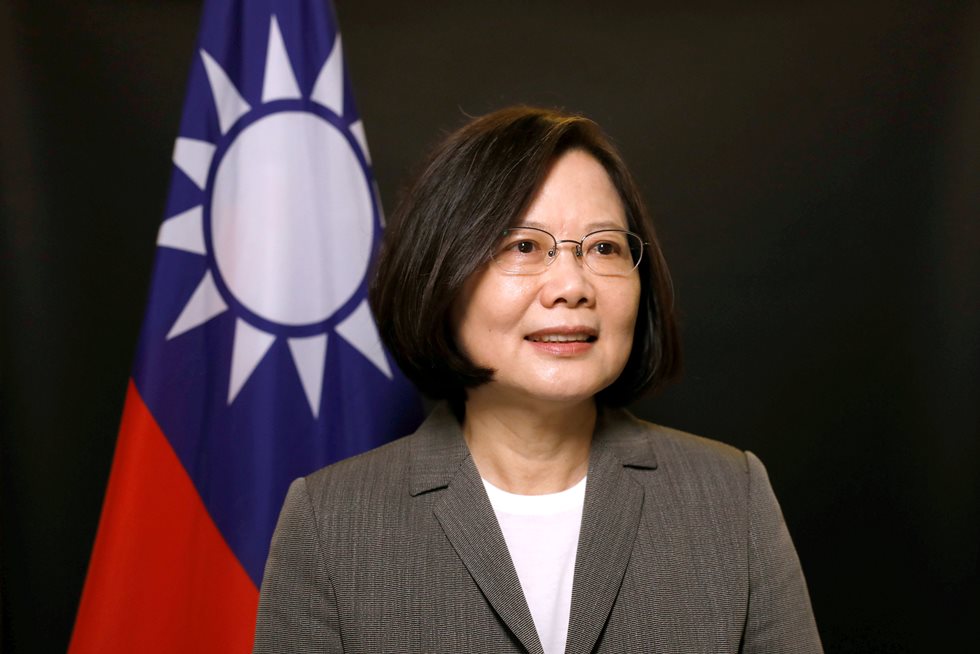 'Taishang are coming home! And bringing NT700 billion with them!'
As the hotly contested January 11 presidential election in Taiwan fast approaches, ruling Democratic Progressive Party (DPP) standard-bearer and incumbent president Tsai Ing-wen repeats this phrase like a mantra as she frantically crisscrosses the self-governing island, seeking votes.
As a result of a number of factors, including the United States-China trade war and China's sputtering economy, an increasing number of Taiwanese companies that had concentrated their production in China (colloquially referred to as taishang) have been repatriating these operations to Taiwan. In 2019 alone, the total investment from such repatriation has topped NT700 billion TWD, or roughly ¥2.5 trillion JPY (about $23 billion USD).
President Tsai frequently invokes this number in her speeches to underline the achievements of her government in revitalizing the economy. Understandably, it has considerable appeal to the electorate.
Without a doubt, Taiwan's economy is hot at the moment. The local stock market is racking up gains day after day, with the Taiwan Capitalization Weighted Stock Index (TAIEX) topping the 12,000 mark last December 17 for the first time in 29 years. Even the property market, which had been in the doldrums for several years, began to rebound in 2019.
According to the Taiwan magazine Business Today, industrial zones throughout the island are being swamped with applications by companies returning from mainland China, and would-be new tenants are being forced to wait for cancellations. For example, at the Nanzih Industrial Zone (alternatively spelled Nanzi or Nanshi) in the western part of the southern Taiwan port city of Kaohsiung, unused land has been gobbled up for factories. Existing tennis courts, a women's dormitory, and a fire station have even been torn down to make room for new factories.
China's Special Obstacles for Departing Taiwan Companies
According to an economics reporter for a Taiwan newspaper, there are three reasons why Taiwanese companies are leaving China.
First, these companies have been dealt a devastating blow by the increase in U.S. tariffs on China-made products as part of the U.S.-China trade war. Second, the slowdown in China's domestic economy has caused financially- strapped local governments to reduce preferential policies for Taiwanese investment, and crack down hard to collect taxes and donations under various guises. Third, fast-rising wages in China are resulting in burgeoning costs.
However, Taiwanese companies are discovering it is excruciatingly difficult to repatriate the capital they have invested in China. They find themselves being given the runaround at banks, and saddled with hefty transaction fees under various pretexts. In fact, there have been many cases in which companies have found it impossible over a long period to remit money to Taiwan.
In response, Taiwanese businessmen have resorted to desperate measures to get their money out of China, such as converting cash into Bitcoin or other cryptocurrency, and even gold bars. Or utilizing the services of underground banks.
They thereby run the risk of falling afoul of the law in Taiwan, but the Taiwan government has adopted a tolerant attitude in this regard. The sentiment seems to be, "They really have no choice if they want to escape the despotic administration in China."
Incentives to Come Home
Taiwanese companies, of course, had the option of relocating their operations to a Southeast Asian country. So in order to induce these Taiwan companies to come home, the Taiwan authorities launched their "Action Plan for Welcoming Overseas Taiwanese Businesses to Return to Invest in Taiwan" that features various incentives.
Among other things, it loosens regulations on land acquisition and the employment of workers from abroad, and reduces by 0.5% the interest rate on loans to returning companies. Also, corporate taxes are reduced for the first two years after repatriation. The success of these policies is evident by the NT700 billion inflow from repatriation.
"In the past, any confrontation with China required the resolve to suffer a large blow on the economic front. But the opposite is true now. Not getting tangled up with China is the way to ensure smooth sailing," a DPP source explained.
According to the latest public opinion polls, President Tsai enjoys a sizable lead over her principal opponent, Han Kuo-yu of the Beijing-friendly Kuomintang (Nationalist Party). The strong economy buttressed by the exodus of repatriating Taiwanese firms from mainland China appears to be one reason for her popularity with the electorate.
In the face of the economic slowdown in China, there are Japanese companies as well that would like to beat a hasty retreat from that market. The experience of the Tsai administration would appear to offer many good lessons to Japan in that regard.
(Click here to read the original article in Japanese.)
Author: Akio Yaita, Deputy Editor, Foreign Desk, The Sankei Shimbun