[Corona ni Makeruna] An Idol Group's Fight Through the Pandemic Is Now on Screen
Idol group Hinatazaka46's new movie "Hope and Despair" documents the members as they try to keep their dreams alive through the dark days of COVID-19.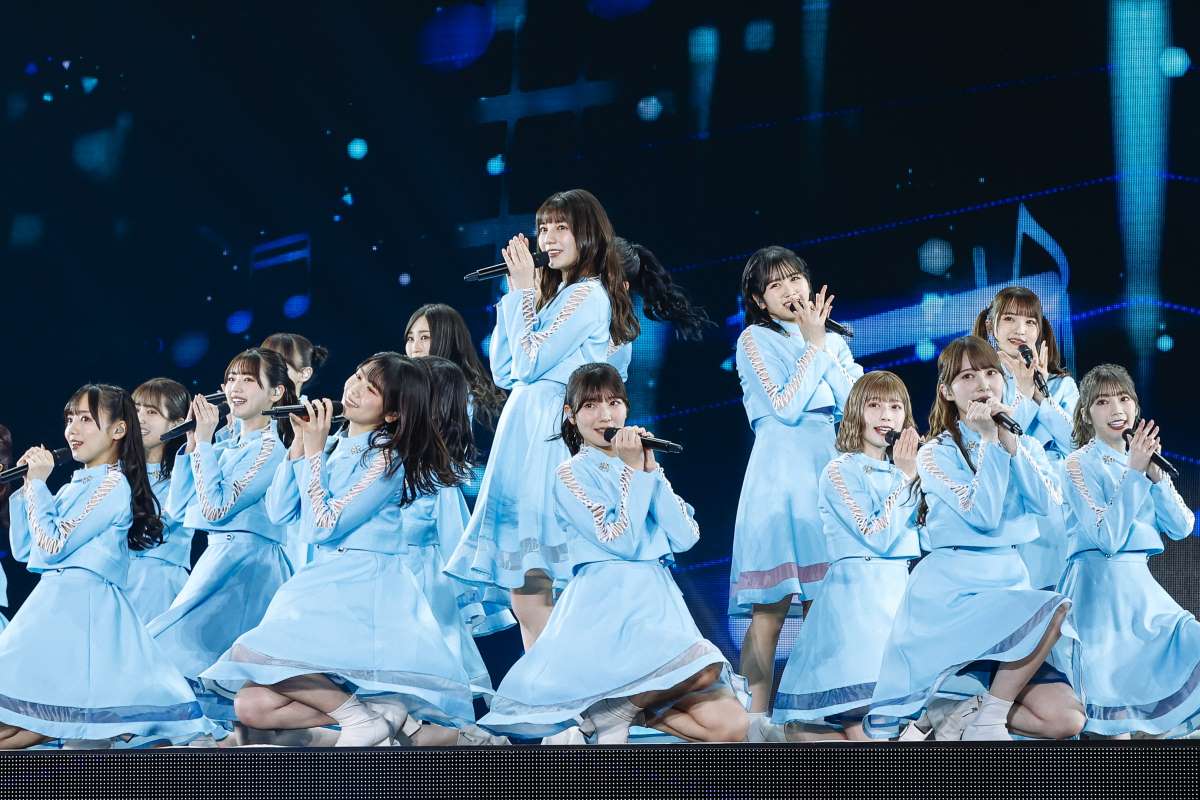 A documentary movie about Hinatazaka46 opened in theaters nationwide on July 8th. It was supposed to capture the quick rise to fame of the popular idol group, but COVID-19 started its rampage right after filming began.
It then became a documentary about how the girls overcame the trials brought upon them by the pandemic. Not only fans, but also anyone who has suffered the pandemic will be able to sympathize with them.
Yusuke Takenaka (45) directed the movie. He is a producer who has worked on many popular shows aired on the Tokyo-based TV channel TBS, such as Akko ni omakase! and Kagayaku! Japan Record Awards.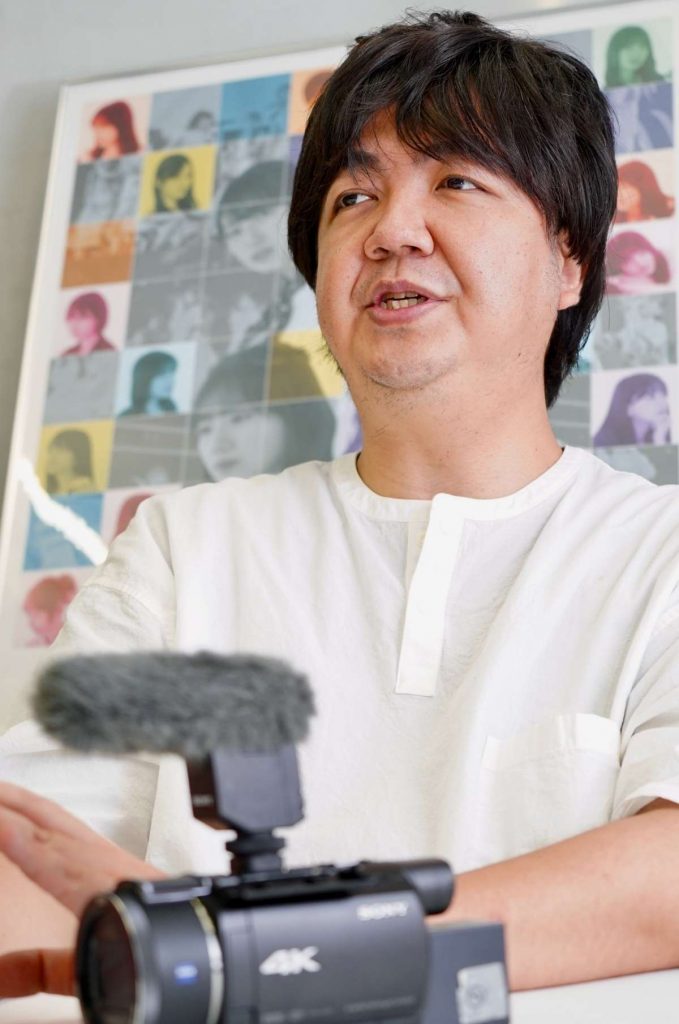 When he worked on an AKB48 TV show about ten years ago, he was charmed by the sight of those teenage girls banding together to chase their dreams with feelings as pure as those on high school baseball teams. He then started to produce idol-related documentaries on late-night TV.
He was impressed at how the Hinatazaka46 members were always polite to everyone on TV shoots, so he produced a documentary movie released in 2020, Third Year Debut.
Hope and Despair is the follow-up to Third Year Debut and was supposed to follow them throughout the year leading up to their long-wished-for Tokyo Dome concert, scheduled for December 2020.


Global Disruption Hits Hinatazaka46
However, the pandemic disrupted all those plans. The Dome concert was postponed.
Hinano Kamimura (18), Hinatazaka46's youngest member, looks back at that moment, saying, "Being unable to perform as we'd wanted to was vexing, and it made me anxious."
Miku Kanemura (19) says, "During the period in which we stayed at home, I felt my body become weaker and weaker, to the point where I got worried whether or not I'd be able to resume my activities."
Members actually fell sick one after another, and one of the group's principal members, Nao Kosaka (19), was forced to go on a break.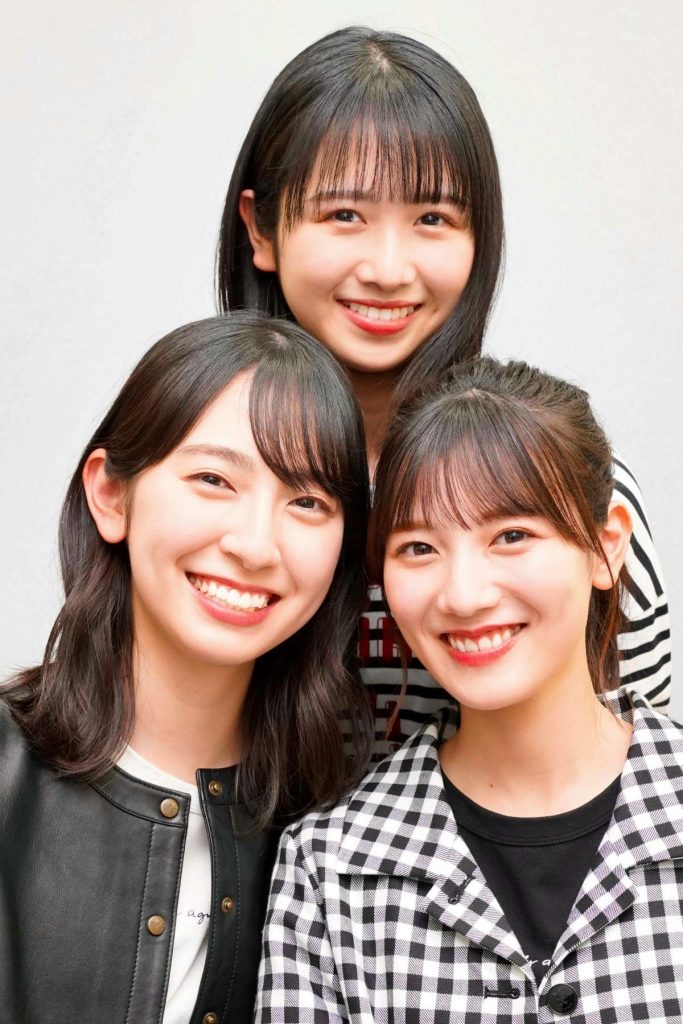 "She didn't get infected with COVID-19, but I believe that the pandemic threw a spanner in the works and caused her health to deteriorate," said Takenaka.


The Pandemic's Greater Damage
"This movie is also a record of how much damage the COVID pandemic caused to people's lives and dreams," explains Takenaka, who was watching over the girls as he filmed them up close.
They could not see the way forward. Yet, even then, Takenaka did not stop filming.
"I didn't want to make a bleak movie only about pain and disillusionment. I felt the need to make it so that the viewer would think, 'I'm glad I watched this.'"
Eventually, the group was able to perform live again, and the twice-postponed Tokyo Dome concert was held in March 2022. Kosaka had recovered and returned to the group in January.
"Kosaka's return was crucial to Hinatazaka46 being able to feel united again," says Kanemura. The 22 members banded together and worked towards the Dome concert, but five days before the show, one member was diagnosed with COVID-19, and only 21 girls made it to the stage of their dreams.
The movie does closeups on each member's frank feelings during these two stormy years. Its title, Hope and Despair: The Tears Nobody Knows, was decided at the end of May 2022. Member Hinano Kawata (20) says, "Just like the title says, this movie doesn't show only the pretty sides of our group, but also the sides nobody knows yet."
Takenaka explains the title by saying, "Many people from all walks of life were troubled by the COVID pandemic. I want to show how these girls were able to overcome it."
About the Group:
Hinatazaka46 started out in 2015 as a side unit of Keyakizaka46. Their name was also Keyakizaka46, written in the phonetic syllabary hiragana, whereas the main group's name was styled in kanji characters. In 2019, they were renamed Hinatazaka46 and debuted with the single Kyun. They have released seven singles and one album so far, including the latest single Bokunanka released in June 2022. All of their songs have reached number one on the Oricon Charts.
About the Movie:
Hope and Despair: The Tears Nobody Knows, opened on July 8th at Tokyo's Human Trust Cinema Shibuya, Osaka's Cine Libre Umeda, and other movie theaters nationwide. Japanese name: 希望と絶望 その涙を誰も知らない. It is two hours long.
RELATED:
(Read the story in Japanese at this link.)


Author: Takeshi Ishii