Driving on the Moon: JAXA, Toyota Collaborate to Develop Lunar Rover by 2029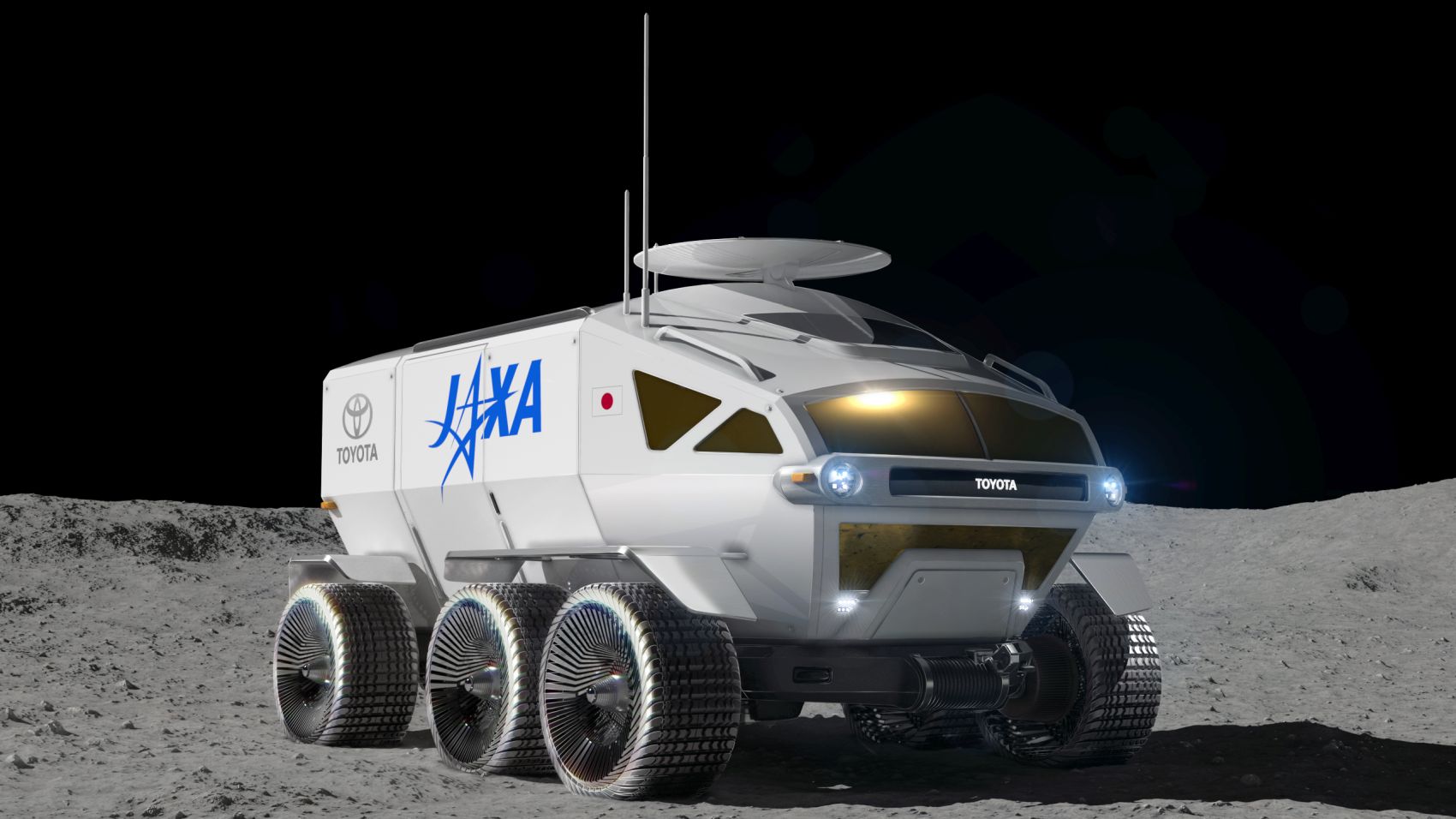 Toyota Motor Corporation will undertake a program aimed at developing a fuel cell-powered vehicle capable of traveling more than 10,000 kilometers sequentially on the moon's surface, with its riders able to get aboard without putting on space suits.
The project, to be carried out in collaboration with the Japan Aerospace Exploration Agency (JAXA), was announced by Toyota on March 12. A United States-made rocket for the program is envisioned to blast off in 2029, Toyota and JAXA said.
In the United States' Apollo project, a battery-operated lunar buggy played an active role for activities on the lunar surface. As the lunar buggy had an open roof, however, the riders had to wear space suits while using it.
The proposed JAXA-Toyota rover design is envisaged to include a cabin structure filled with air while operating on the lunar surface. If realized, the feat will be the first of its kind in the world.
JAXA has plans to conduct lunar-surface activities in the 2030's using Japanese astronauts. For this reason, JAXA has noted that it has high expectations for the projected lunar rover.
As JAXA president Hiroshi Yamakawa put it, "A manned pressurized rover will be an element that will play an important role in full-fledged exploration and use of the lunar surface, so we would like to concentrate our country's technological abilities in conducting technological studies."
Meanwhile, Toyota president Akio Toyoda noted: "What is of top priority to be pursued in our project is to have its participants come back alive. Given the goal of the project, we are truly delighted to be able to bring a lot of attention to Toyota vehicles' 'durability and driving performance' as well as our FC (fuel cell) environmental technologies."
According to the JAXA-Toyota conception, the planned lunar-surface cruising vehicle is a "manned pressurized rover" with the value of air pressure inside the cabin kept at a level comfortable to humans. The astronauts will have no need to wear space suits.
The rover will measure 6.0 meters in length, 5.2 meters in width, and 3.8 meters in height — about the size of two microbuses. It will be capable of accommodating two people, but could take up to four people in an emergency, Toyota and JAXA officials said. They added that the vehicle will be designed to be able to travel more than 10,000 kilometers without interruption on the moon's surface.
(Click here to read the report in Japanese.)
Author: The Sankei Shimbun