EDITORIAL| Baseball Icon Ichiro Suzuki's Priceless Gift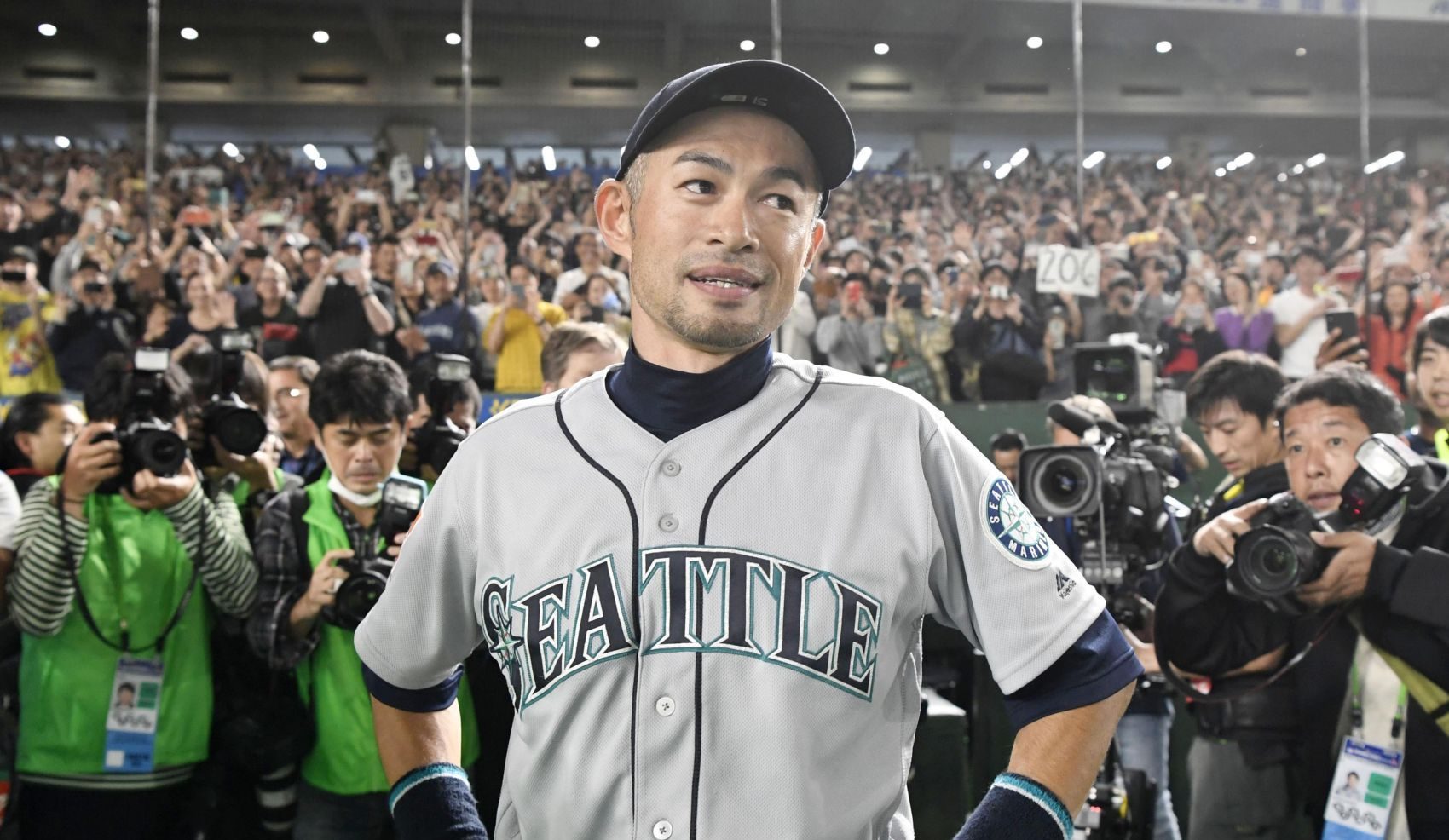 It can safely be said that he has lived his pro baseball life to the fullest.
At the news conference in Tokyo where he announced his retirement as a baseball player on March 21, Ichiro Suzuki of the U.S. Major Leagues' Seattle Mariners was asked whether he had any misgivings in ending his career. He responded: "How could I possibly have any regrets?"
Regardless of whether one is a sports figure, many people are prone to have regrets, at least to some extent, about stepping off the active list. There was thunderous applause and cheering in the background from the capacity crowd at Tokyo Dome when he made that remark. If his fans' standing ovation was any indication, Ichiro was evidently a pro baseball player born under a lucky star.
His debut as a professional dates back to 1992, the fourth year of the Japanese era of Heisei, when he joined the Orix BlueWave — currently the Orix Buffaloes of Kobe. Considering this, Ichiro can be said to have played a leading role in both the Japanese and United States baseball worlds for nearly a full generation of the Heisei era, excelling at fielding and base-running techniques as well as at-bat.
After the breakout of the 1995 Great Hanshin Earthquake, Ichiro played a pivotal role in Orix BlueWave's winning of the Pacific League pennant that year, with "Let's do our best for Kobe!" as the team's watchword.
After obtaining the league's batting title for seven consecutive years — an all-time high in Japan — he crossed the Pacific to move to the Seattle Mariners in 2001. In that initial season, Ichiro took Major League Baseball by storm, garnering the awards of American League Rookie of the Year and AL MVP, in addition to the batting crown.
Subsequently, he broke one MLB record after another, including the record for the most hits in a season. Every time he achieved a prodigious feat, Ichiro served as a reminder that he follows such legendary players in MLB history as Joseph Jefferson "Joe" Jackson, known as "Shoeless Joe," Willie Keeler, George Harold Sisler, and Tyrus Raymond "Ty" Cobb.
Ichiro has been remarkably good at hitting line drives to all fields, or the spray hitter technique, while swift-footed enough to beat being tagged out. He also has played well defensively, able to force a runner with arm strength admired as the "laser beam." When getting on base, he has earned the nickname of "ninja" because of his adept base-running and feet-first slide mechanics.
Ichiro's approach to baseball placed top priority on cleanliness and speed of playing, which brought about a change to the conception of baseball in the United States, the home of the sport. Previously, it was suspected that drug doping was deep-rooted, with players tending to give too much weight to ramping up their physical power.
In contrast, Ichiro's playing style was defined by his ceaseless efforts at refining and perfecting his craft, and maintaining his body shape and percent of body fat over the course of his 19-year MLB career. Ichiro, therefore, is a genius with the discipline to succeed at his chosen endeavors and a superstar in the true sense of the term.
He called the two straight MLB games in Tokyo in which he took part as one of the starters "a gift for my benefit." At the press conference on his retirement, Ichiro gave this message to the younger generation:
If you find something you are passionate about and get hooked on, you can project your energy on it. So I'd like to see children discover this for themselves, early. If you find it, you will be sure to come up against a wall standing in your way, and you will have to think about it and try different things. It's not about having the skills or not, it's about finding your passion.
Ichiro's words are a fabulous gift to the children who receive them from the genius of endeavor.
(Click here to read the editorial in its original Japanese.)
Author: Editorial Board of The Sankei Shimbun