EDITORIAL | Do Not Tolerate China for Aiding Russia's Ukraine Aggression
China must be made to end its support and creation of loopholes for Russia to escape the sanctions imposed on it because of its ongoing war against Ukraine.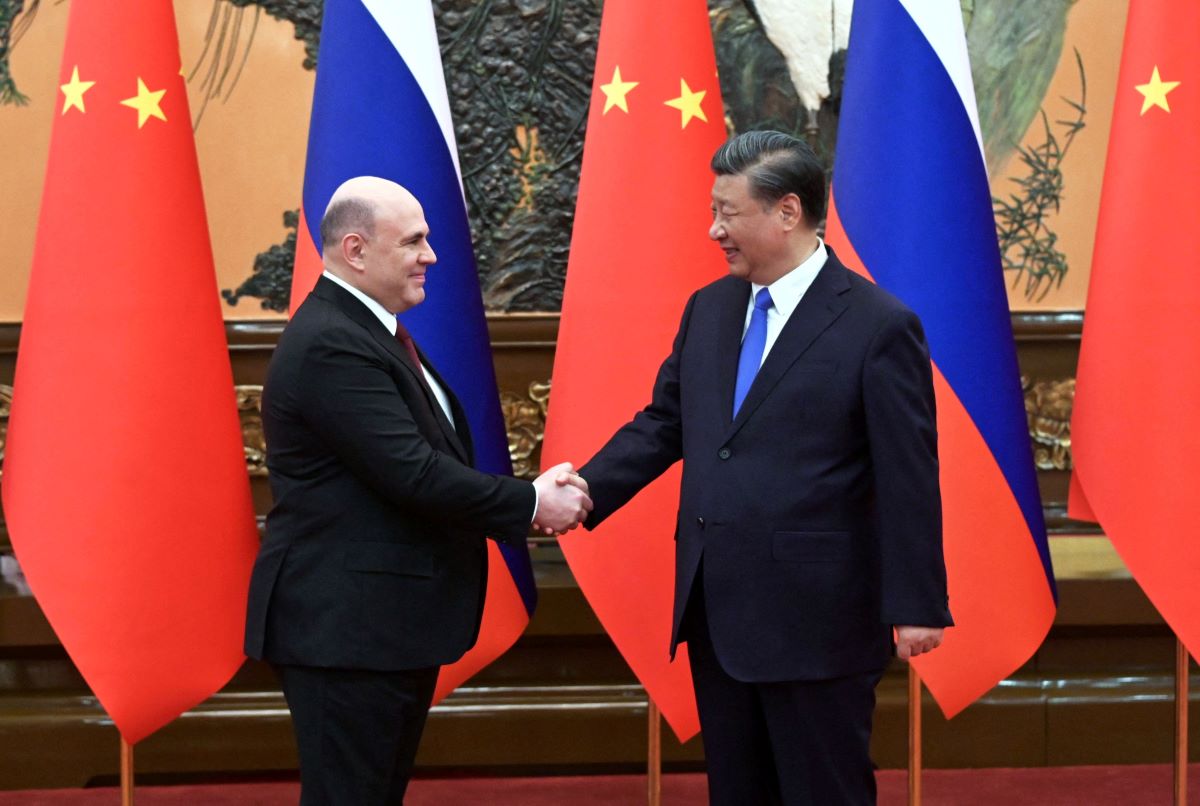 Russian Prime Minister Mikhail Mishustin visited China recently and met with President Xi Jinping on March 24. Mishustin is the highest-ranking Russian official to visit China since Moscow began its ongoing invasion of Ukraine in February of 2022.
Xi and Mishustin agreed to deepen economic cooperation in several areas, including the energy sector. Furthermore, the Chinese and Russian governments signed five cooperation documents during the visit.
Although the Russian economy is wasting away due to severe sanctions imposed by the United States, Europe, and Japan, China has been lending Russia a helping hand. Such complicity in aggression is absolutely unacceptable.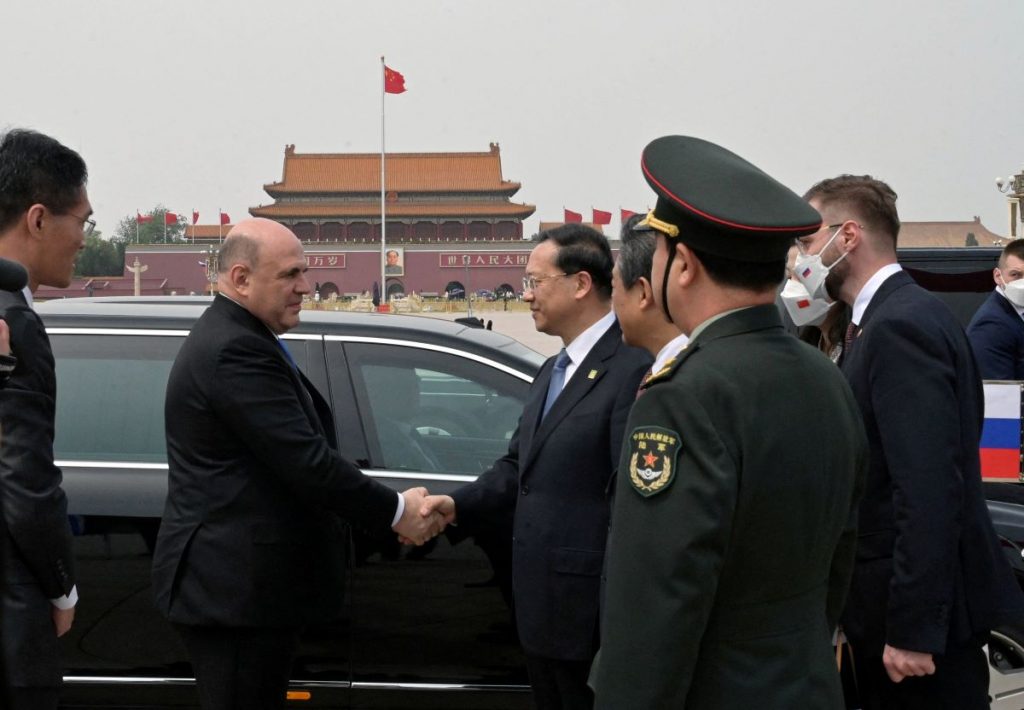 China's Complicity
During his meeting with Mishustin, Xi said, "We want to firmly support each other regarding issues involving mutual core interests." He also said that the two sides would work together to ensure "stable and smooth supply chains."
Mishustin declared, "China and Russia will firmly fight back against the West, which has imposed unjust sanctions."
Clearly, Beijing and Moscow are determined to counter the tough stance toward China and Russia adopted by the G7 nations at their summit in Hiroshima earlier in May.
China has made overtures to act as a broker of peace in the Ukraine conflict. Its close bonds with Russia, however, disqualify Beijing from serious consideration as an impartial mediator.
Xi visited Russia in March and met with President Vladimir Putin. More recently, Chen Wenqing, a member of the Politburo of the Chinese Communist Party, visited Russia and held talks with Nikolai Patrushev, secretary of the Security Council of Russia. During their meeting, Chen signaled that China intended to invite Putin to a meeting related to China's "One Belt, One Road" economic framework initiative, which will be held within 2023.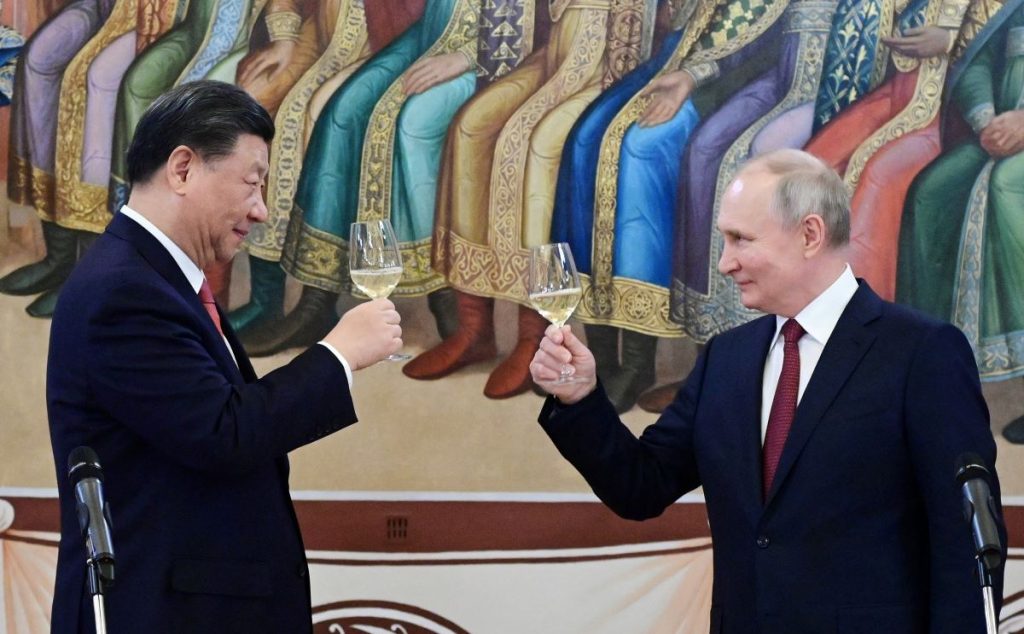 Loopholes Around Western Sanctions
Western sanctions against Russia include a ban on Russian crude oil imports. They also include a ban on exports of machinery and electronic parts that could be used for military purposes. In addition, the sanctions freeze the assets of major Russian banks.
China has provided Moscow with loopholes to escape the sanctions and otherwise supported Russia. In 2022, the value of China-Russia trade reached a new high of around $190 billion USD (around ¥26.5 trillion JPY). And from January to April of 2023, trade turnover is up 40% compared to the same period in 2022. China has been rapidly increasing imports of Russian crude oil and exports of industrial products.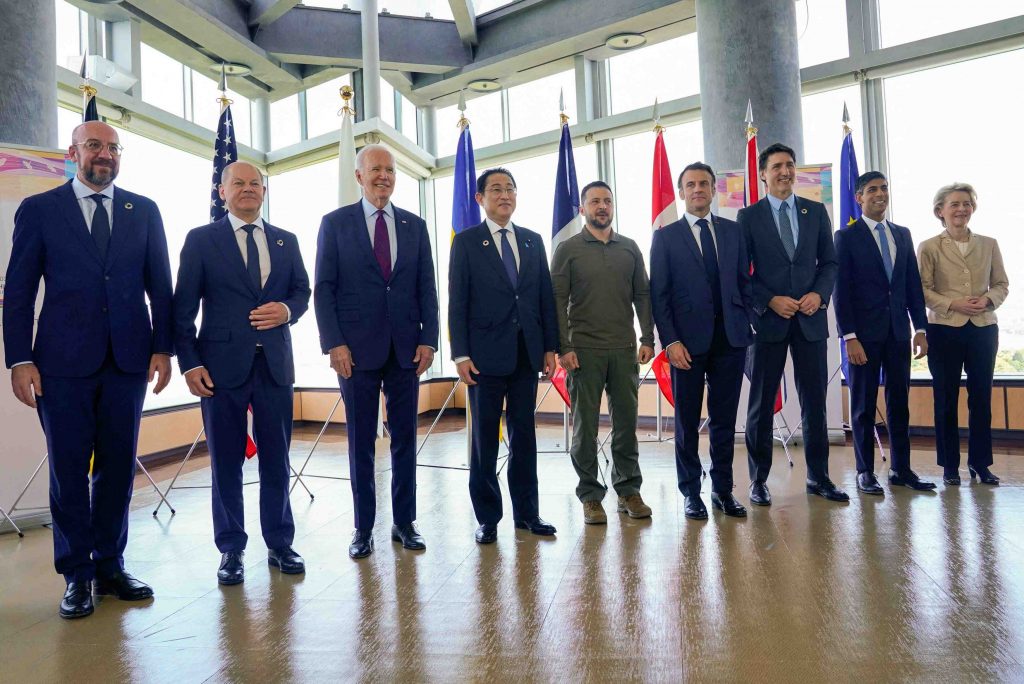 Next Steps
It was agreed at the G7 Hiroshima Summit that circumvention of sanctions against Russia should not be tolerated and their enforcement should be strengthened. Every effort must be made to reduce Russia's ability to continue to wage war.
For one thing, secondary sanctions forbidding transactions with Chinese companies that actively cooperate with Russia should be vigorously enforced. Also, more work needs to be done to convince emerging and developing countries that China and Russia have been acting unjustly.
Furthermore, we must support Ukraine's counteroffensive. This, along with diplomacy and the pursuit of sanctions on Russia, must continue until the Russian military is compelled to withdraw completely from Ukraine.
RELATED:
(Read the editorial in Japanese.)
Author: Editorial Board, The Sankei Shimbun