EDITORIAL | Heed the 2022 Nobel Peace Prize Winners' Cry Against War
"We have to prove that the rule of law does work, and justice does exist…. You don't have to be Ukrainians to support Ukraine. It is enough just to be humans."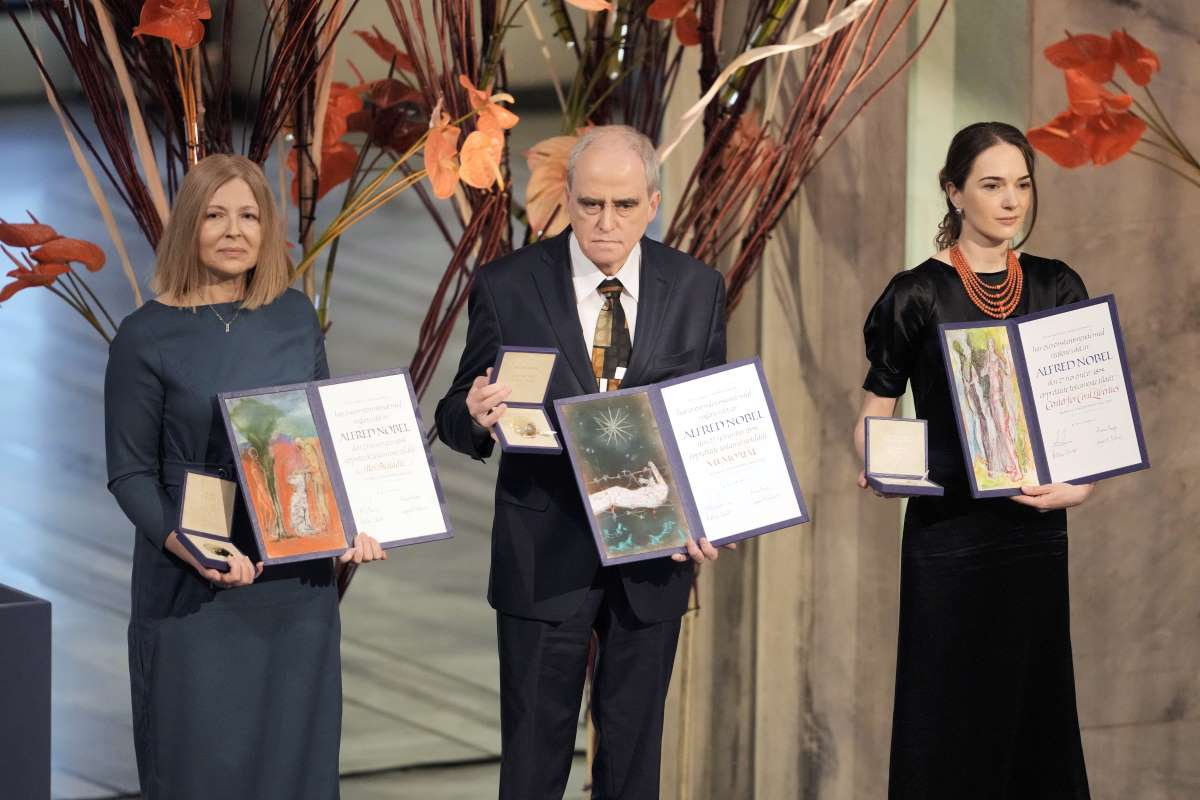 The acceptance ceremony for recipients of the 2022 Nobel Peace Prize was held in Oslo, Norway, on December 10, the anniversary of the death of Alfred Nobel.
The three cowinners of this year's prize hail from three different countries, namely Ukraine, Russia, and Belarus. All three Nobel laureates are actively involved in human rights movements. However, the three people accepting the award were not smiling and did not even shake hands.
In fact, the ceremony took place amidst a strangely somber atmosphere. That set the tone for their heartrending speeches, which gave us much to think about.
Nobel Peace Prize Laureate 'Center For Civil Liberties'
The Center for Civil Liberties (CCL), headed by Oleksandra Matviichuk, is a Ukrainian NGO that documents war crimes and otherwise supports human rights. Mayviichuk had the following to say about Russia's brutal invasion of her homeland: "There are no words that can express the pain of a mother who lost her newborn son in a shelling of the maternity ward."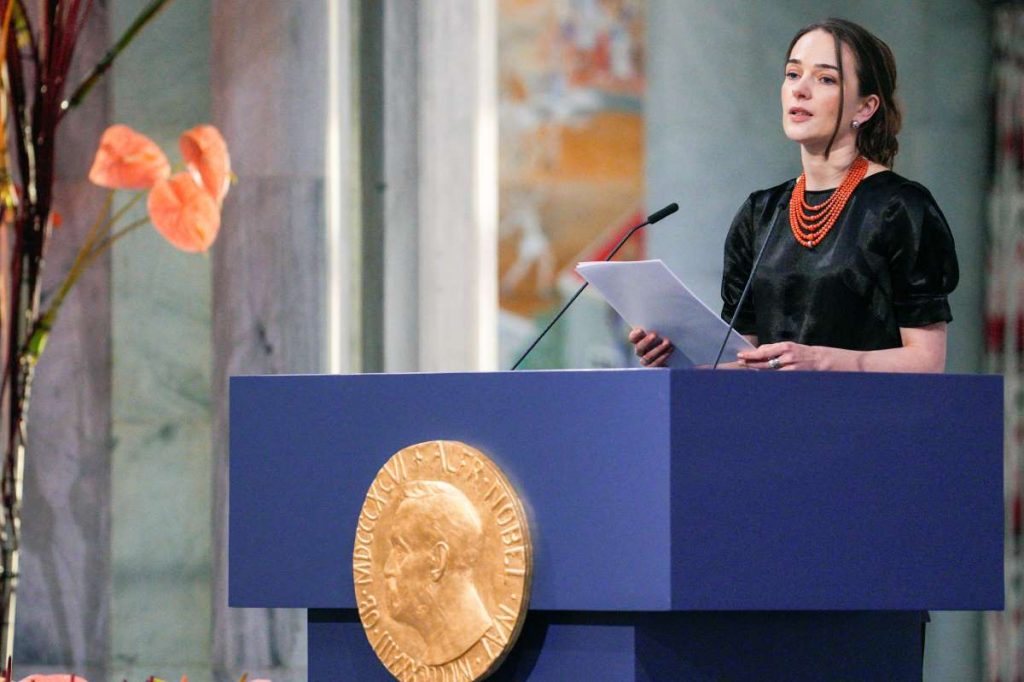 Giving short shrift to calls for Ukraine to offer Russia concessions and "political compromises," Matviichuk said: "People of Ukraine want peace more than anyone else in the world. But peace cannot be reached by a country under attack laying down its arms. This would not be peace, but occupation."
She also warned of the danger of not bringing those who ordered the invasion to justice. "We have to establish an international tribunal and bring [Vladimir] Putin and other war criminals to justice," she said. "Yes, this is a bold step. But we have to prove that the rule of law does work, and justice does exist, even if they are delayed."
Matviichuk ended with a call for solidarity with Ukraine. She stated: "We don't know how much of the time we still have.… You don't have to be Ukrainians to support Ukraine. It is enough just to be humans."
Nobel Peace Prize Laureate Ales Bialiatski
The Belarusian Nobel laureate is the human rights activist Ales Bialiatski, founder of the group Viasna (Spring). His wife, Natallia Pinchuk, accepted the award on his behalf since Bialiatski has been imprisoned by the dictator Alexander Lukashenko, who rules Belarus.
The acceptance speech Bialiatski wrote reads in part: "Thousands of people are currently behind bars in Belarus for political reasons. And they are all my brothers and sisters. Nothing can stop people's thirst for freedom."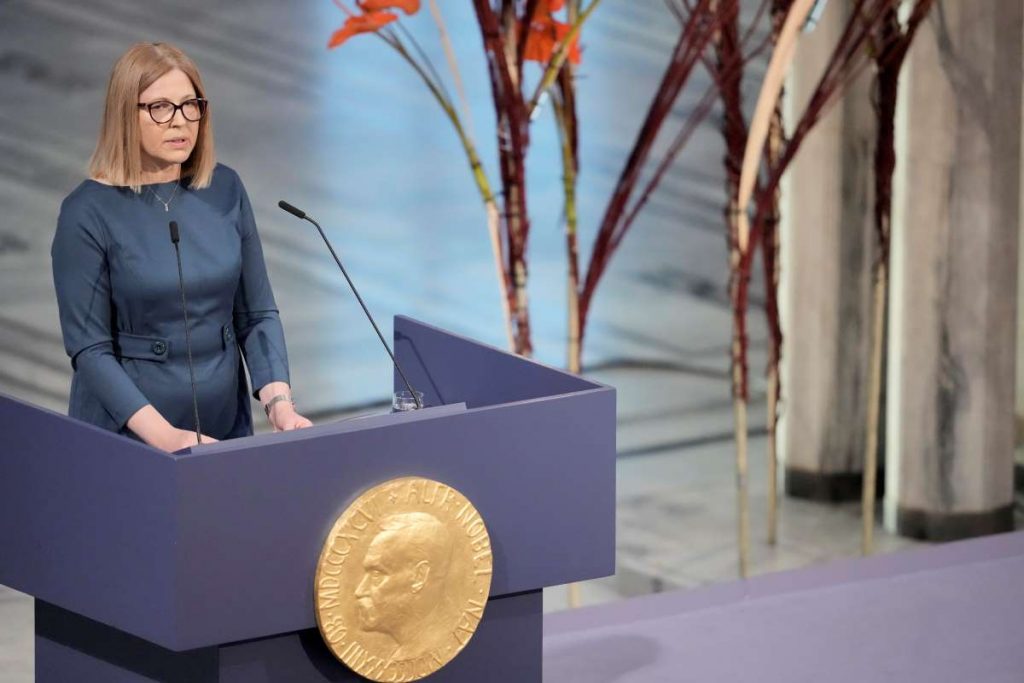 Bialiatski reaffirmed his commitment to freedom. "I look inside myself, and my ideals have not changed, have not lost their value, have not faded," he said. "They are always with me. And I guard them as best I can. They are like cast from gold, immune from rusting."
Nobel Peace Prize Laureate 'Memorial'
Representing the third co-winner, the Russian human rights group "Memorial," was Jan (Yan) Rachinsky. He said that it was the failure of the Russian people to render a historical verdict regarding the crimes of the Soviet era that invited the current Russian invasion of Ukraine.
Rachinsky declared, "And soon after Vladimir Putin came to power, the new Russian leadership and his ideological servants began violent and aggressive 'memory wars' against their neighbors — Estonia, Latvia, Ukraine — while fully using old Soviet stereotypes and labels."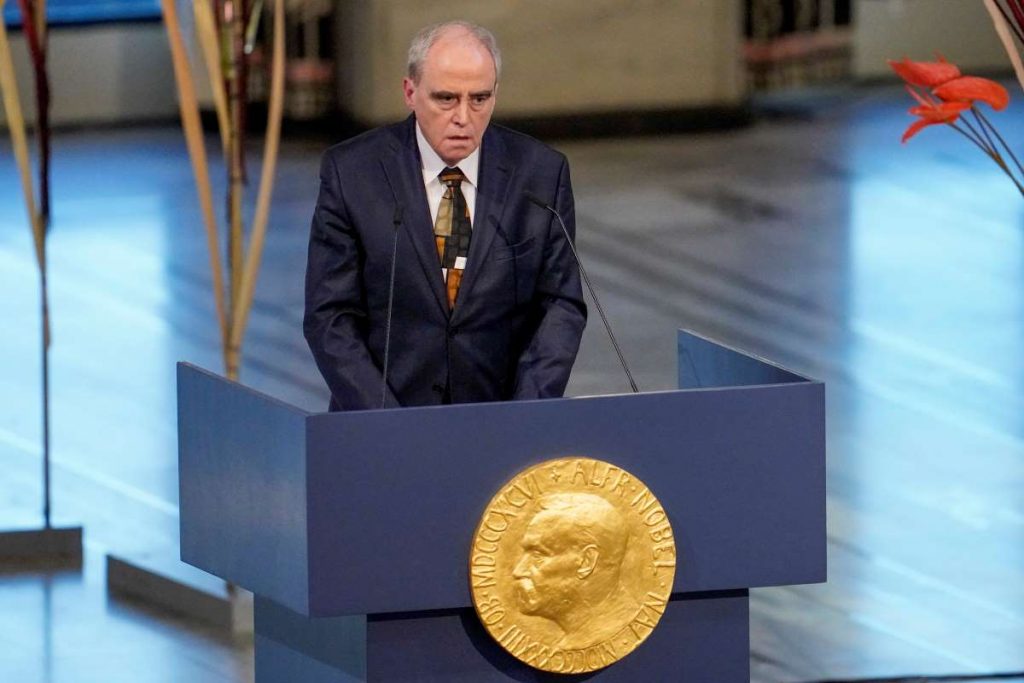 He lamented the inability of Memorial to prevent the "catastrophe of 24 February," ending on this tragic note.
"Finally, the last question, which I would like to address: the problem of guilt and responsibility. The question that troubles us: did 'Memorial' really deserve to be awarded the Nobel Peace Prize?"
Rachinsky's face visibly clouded over as he made that self-confession. And even though Matviichuk's group CCL had praised the work done by Memorial, she refrained from making eye contact with him.
Evil Fruits of Aggression
The cruel fruits of aggression divide even like-minded people into the ranks of perpetrators and victims.
The roughly 1,000 members of the audience for the ceremony at Oslo City Hall could be seen shedding tears as they listened to the three speeches.
These cries from the souls of the new Nobel laureates should blow away the flimsy arguments of those individuals who support Moscow's invasion of Ukraine, even if they are in Russia.
Let the Russian people direct their anger against the dictator and those around him who have caused this insane and criminal war.
Watch the speeches by those representing the 2022 Nobel Peace Prize Laureates in full here.


RELATED:
(Read the editorial in Japanese at this link.)


Author: Editorial Board, The Sankei Shimbun