Analyzing US-Japan Technology Developments in Q1 2022
A new two plus two economic dialogue recognizes the challenge of the People's Republic of China (PRC)'s "technological might" across the Indo-Pacific.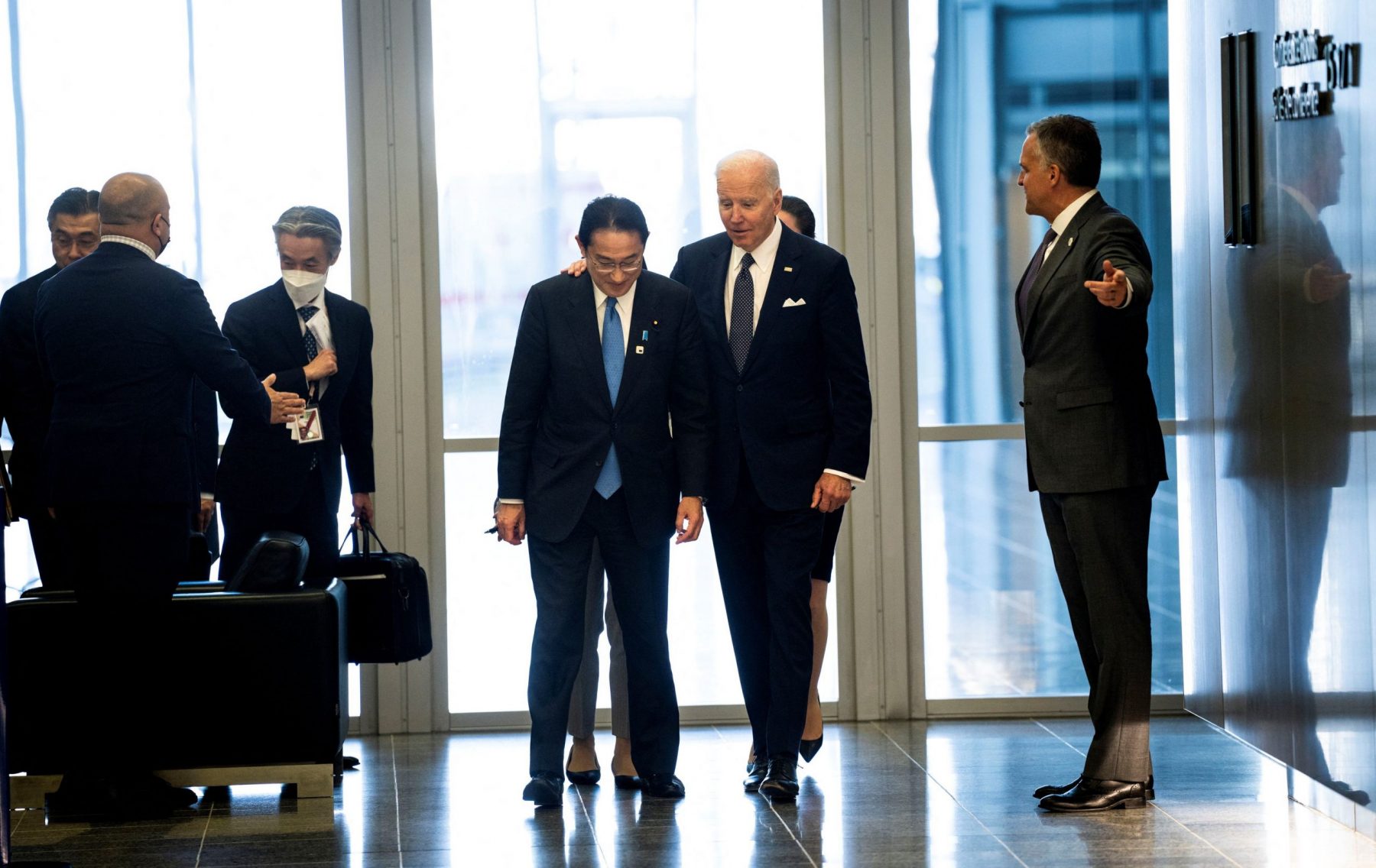 This January 2022, Japanese Prime Minister Fumio Kishida and United States President Joe Biden held a virtual meeting to address the status and future of the US-Japan alliance.
The summit's official readout indicated the two leaders addressed issues core to the alliance. Among them were defense cooperation, economic cooperation, pushing back against Chinese aggression in the region, and broader coordination with the Quad (United States, Japan, Australia, and India). Other regional partnerships such as ASEAN, were also mentioned.
Nevertheless, the readout fails to make any reference to US-Japan technology cooperation.
Technological coordination between Washington and Tokyo has emerged as a central issue that can both deepen economic cooperation and enhance defense cooperation between the two nations, including vis-à-vis increasing threats from China. The failure to include any reference to emerging technology or technology supply chain coordination in the meeting's agenda was a big missed opportunity. Among other things, a simple mention would have helped to drive the agenda for the numerous US-Japan technology coordination opportunities that exist in 2022.


Technology in New Workstreams
Perhaps the biggest news to come out of the January meeting between Biden and Kishida was a confirmation that the United States and Japan would establish a new ministerial-level Economic Policy Consultative Committee. Also called an economic two plus two dialogue, it will cover economic and diplomatic issues that both countries face.
Details about possible participants and structure of the upcoming dialogue have been scant since its original announcement in January. In order to make the most of the opportunity, the high-level discussion should certainly encompass topics such as enhanced US-Japan cooperation on emerging technology issues—including:
Semiconductors,
Supply chain security, and the
Development of Open Radio Access Networks (Open RAN) technology.
Traditional trade and commercial issues will likely drive this working group, as well as methods to counter China across the region. Potential coordination on economic sanctions against Russia stemming from the war in Ukraine may also enter the discussion.
The Biden Administration's recent announcement of its plans for an Indo-Pacific Economic Framework means that some technology issues should be discussed in the bilateral two plus two dialogue. Examples include:
Expanding digital trade agreements,
Preventing forced technology transfer and data localization,
Protecting cross-border data flows, and
Enhancing consumer protection measures.
The US and Japan have cooperated on these issues, including with the signing of the landmark U.S.-Japan Digital Trade Agreement during the Trump Administration. The language from this agreement could help drive Washington and Tokyo's broader economic approach to the IPEF on certain tech issues.


Two Plus Two Topics
Recent policy positioning from both the Biden and Kishida governments should also be considered when the two governments are considering points of discussion at the new two plus two dialogue later this year. Among those topics are:
The importance of critical and emerging technologies,
Critical technology supply chain security,
Advanced research and development (R&D), and
The potential for coordinated export controls, as well as
Joint economic and national security issues
In February, the Biden Administration released its Indo-Pacific Strategy of the United States, which identifies the importance of addressing the challenge of the People's Republic of China (PRC)'s "technological might" across the Indo-Pacific. It calls for consideration of Quad cooperation on emerging technology, cutting-edge cooperation on R&D in science and technology (S&T), artificial intelligence, quantum information science (QIS), and O-RAN vendor diversification, which are all areas of US-Japan technological cooperation.
Continued focus from the United States on these issues as both economic and security questions underscores the importance of including emerging technologies as a part of the new two plus two economic dialogue framework.
Japan's new National Security Strategy, which will be released later in 2022, will likely address similar technology-related issues as key to both national security and economic security. Doing so would further bolster the case for high-level technology coordination within the broader US-Japan relationship on economic issues. Moreover, this comes as the Kishida government looks for ways to spend $6.8 billion USD for Japan's domestic semiconductor industry.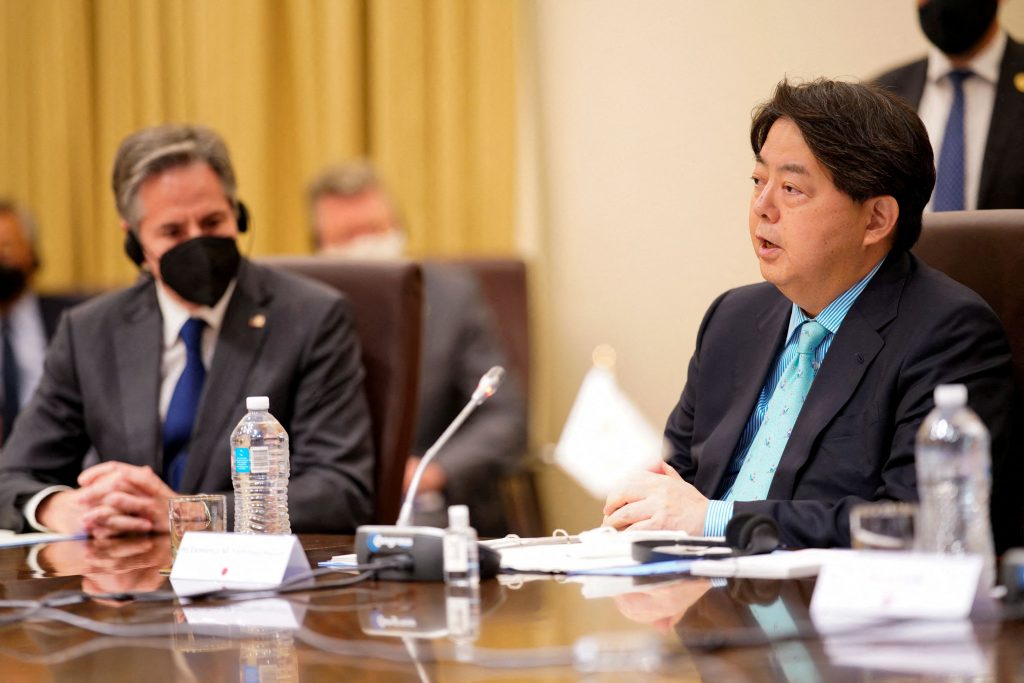 A Missed Opportunity
Biden and Kishida did not announce a schedule for the next session of the ministerial-level Joint High-Level Committee (JHLC) Meeting on Science and Technology. In this, they missed an opportunity to show how enhanced science and technology cooperation on emerging technologies such as artificial intelligence quantum information science (QIS), could help drive the US-Japan technology relations in early 2022.
The former Director of the White House Office of Science and Technology Policy (OSTP) and White House Science Adviser Eric Lander resigned in February for accusations of bullying. The position of Chief Technology Officer of the United States (USCTO) is also vacant. For these reasons, it is likely the key two-tracked meeting responsible for coordinating science and technology cooperation between the US and Japan will remain on hold for the foreseeable future. This leaves the current approach to the Joint Working-Level Committee (JWLC), which last met in June 2021.


Enhancing Cooperation with Taiwan
Another channel in which US and Japanese leaders have yet to address in this year's technology-related engagements is deeper cooperation with Taiwan.
In response to global semiconductor supply chain challenges during the coronavirus pandemic, Taiwan Semiconductor Manufacturing Co (TSMC) announced that it would establish two overseas plants, one in the United States state of Arizona and one in the Japanese prefecture of Kumamoto. TSMC announced earlier this year that it will expand its planned $7 billion USD Kumamoto-based Japan plant with an extra $1.6 billion USD in spending to produce more 12 nanometer chips in response to continued supply chain constraints.
Importantly, the US and Japan must also find a way to coordinate on making leading-edge chips smaller, whether these are 3nm or larger, to prevent China's industry from getting a long-term strategic edge in this space.
In recent months former Japanese Prime Minister Shinzo Abe has called for Japan to abandon strategic ambiguity towards Taiwan. And the Biden administration has sent a bipartisan delegation of former national security officials to meet with Taiwanese leadership in an effort to show US support for Taiwan following Russia's invasion of Ukraine. These broader strategic developments indicate that both Washington and Tokyo should consider developing an informal trilateral working group that includes Taiwan to address securing technology chains.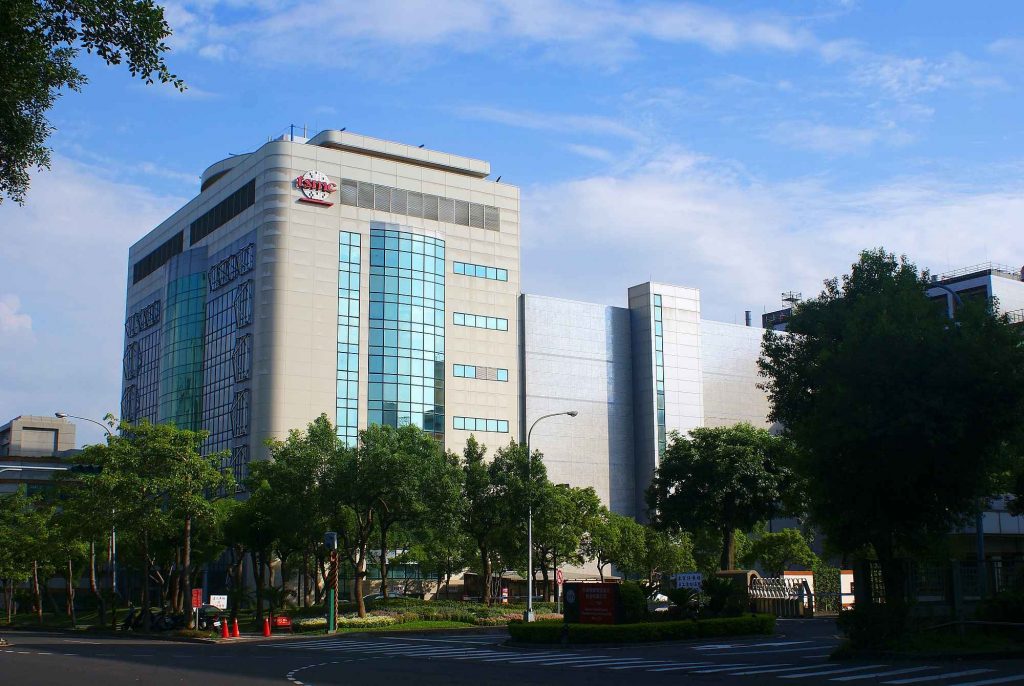 The new US-Japan two plus two economic dialogue could be the perfect venue to coordinate before expanding their bilateral semiconductor and supply chain-related discussions to include Taiwanese representatives. A similar approach to including Taiwan could also take place at the Quad level, as leaders in the United States, Japan, Australia, and India have shared concerns about secure semiconductor supply chains and their impact on economic competitiveness for Quad member states.
Emerging technology issues were previously discussed at the US-Taiwan Economic Prosperity Partnership Dialogue (EPPD) in November 2021 and the US approach to partnership with Japan during former Prime Minister Yoshihide Suga's visit to Washington in April 2021. Outcomes from both could help shape the current Biden administration's approach to future discussions and dialogue on this issue.


Looking Ahead
The Biden administration has been correct not to attempt to re-join the Comprehensive and Progressive Agreement for Trans-Pacific Partnership (CPTPP). The CPTPP has potentially harmful impacts in the United States. Moreover, it lacks popular and political support, despite pressure from Japan. As a result, bilateral cooperation with countries like Japan in fora such as the new two plus two economic dialogue, as well as in multilateral fora such as the Quad, will remain important in shaping relations between the two nations.
Resuming the JHLC in some form to coordinate non-defense government efforts in the emerging technology space, along with enhanced cooperation including Taiwan, should play a larger role in the broader bilateral relationship as we move through 2022.
Cooperation on strategic technology initiatives, supply chains, countering Chinese technology assertiveness, and a longer-term approach to coordinated export controls should be at the top of any economic or technology-focused agenda for the United States and Japan in the coming year. The next high-level meeting between US and Japanese leaders should make this apparent.


RELATED:
Author: Erik M. Jacobs