Editorial: Keep the Pressure Up Until North Korea Gives Up Nukes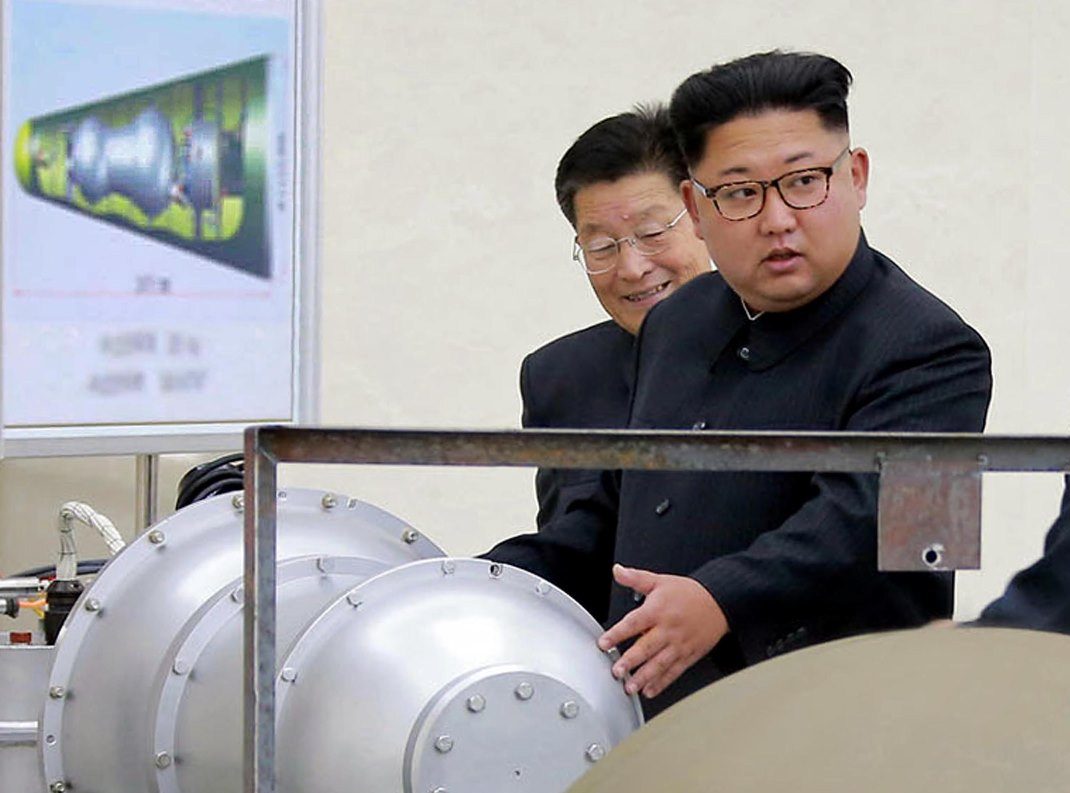 Do not be fooled by the smile democracy and staged reconciliation—now is the time to put strong pressure on North Korea to denuclearize.
After all, just because North Korea has asked for talks with the United States and South Korea does not mean that its leaders have abandoned their nuclear and missile development plans.
The addition of new North Korean targets to the United Nations Security Council sanctions blacklist will send a clear message that the pressure will not ease until North Korea complies.
Recently the UN Security Council added specific vessels and shipping companies engaged in ship-to-ship cargo transfer to the sanctions blacklists for using STS transfers to smuggle goods to North Korea. The United States has been strongly lobbying members of the UN Security Council for such measures to stop the smuggling.
Among the vessels named this time was one identified by a P3C aircraft of the Japan Maritime Self-Defense Force (JMSDF), which recently released a photograph of the violation to the public.
Successive UN Security Council resolutions have succeeded in limiting North Korea's ability to trade in petroleum and other products it needs to import.
Smuggling, however, substantially reduces their efficacy. Better efforts to detect STS cargo transfers are crucial for the effective implementation of the resolution.
The regular US-South Korea joint military exercises, which were postponed due to the PyeongChang Olympics and Paralympics, will also be carried out.
An inter-Korean summit meeting is scheduled for late April, followed about a month later by a US-North Korea summit. They give hope of progress, but even amid this dialogue, economic and military pressure should be maintained.
There is legitimate concern that the pressure realized through diplomatic efforts of countries, such as Japan and the US, will be eroded and weakened by North Korea's smile offensive and subsequent calls for recognition. On the China-North Korea border there is already a flurry of activity with traders predicting that the sanctions will be loosened soon.
North Korea's request for talks is an indication of the effectiveness of economic sanctions and military pressure. What needs to be reiterated is that the goal is the complete denuclearization of North Korea and resolution of the abduction issue.
In summit talks with China, North Korean Leader Kim Jong-un reportedly indicated a willingness to denuclearize, while also announcing his conditional expectation of "mutual incremental measures" from the US and South Korea. North Korea cannot be allowed to use such a demand to buy time.
Carrying its new multi-faceted diplomacy further, North Korea sent Foreign Minister Ri Yong-ho to make official visits to countries such as Russia. It also invited an art troupe of South Korean artists to perform in North Korea. These are gestures from a country which, up until recently, vowed to release a "sea of flames" on the US mainland and Seoul, as well as to "sink Japan." It is exactly this Jekyll-and-Hyde nature which we should be wary of.
The Japanese government must not be impatient. It should continue to cooperate with the international community, including the US and South Korea, and lead the effort to maintain the maximum international pressure on North Korea.
(Click here to read the original article in Japanese.)