EDITORIAL | Putin Must Be Totally Expelled from International Society
Russian President Vladimir Putin trampled on the UN Charter when he initiated this war. His military has committed unforgivable atrocities against the Ukrainians.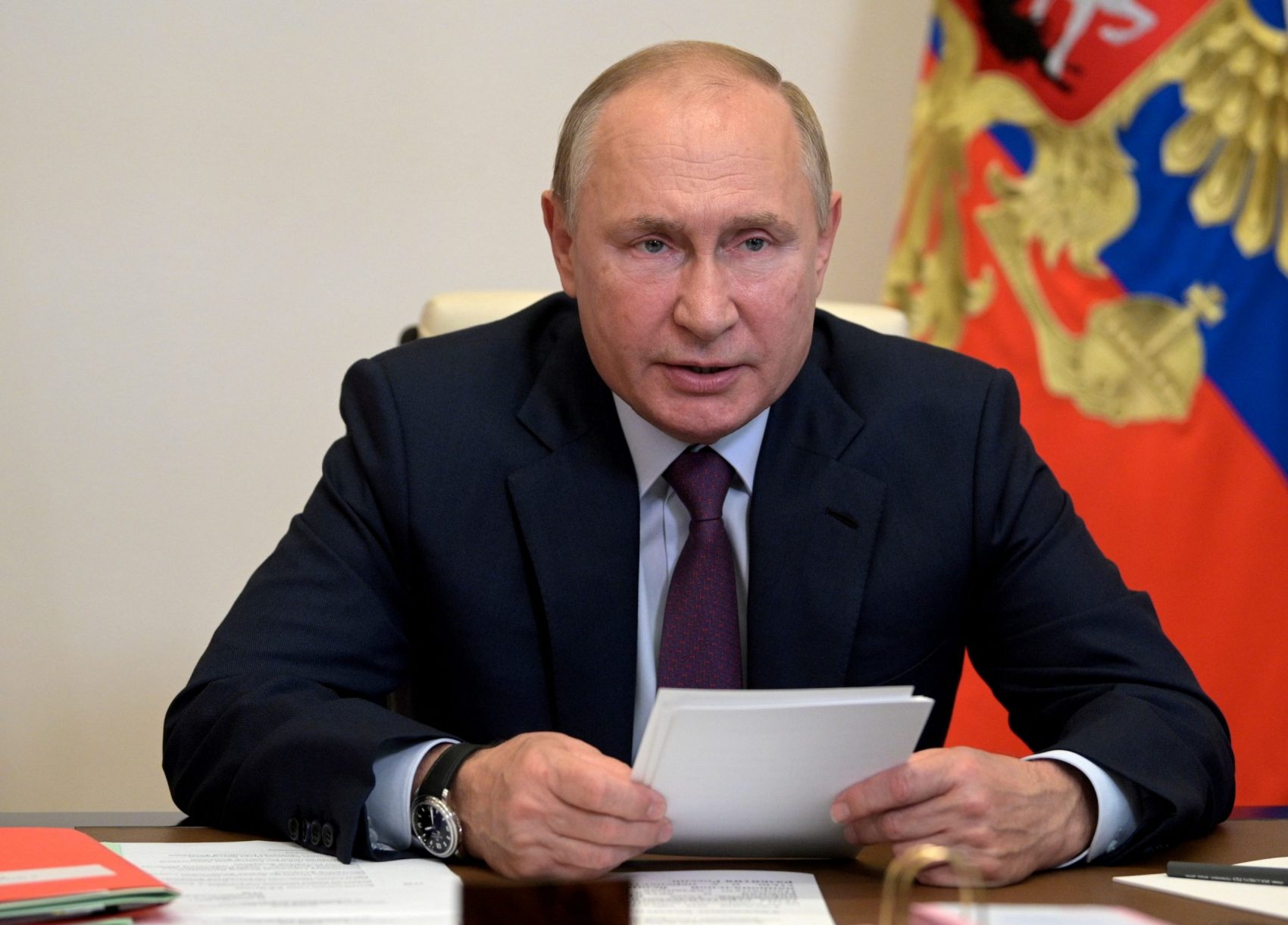 Following the retreat of the Russian military from areas around the Ukrainian capital of Kyiv, the corpses of hundreds of murdered civilians were found scattered on roads and in other locations.
In Bucha, a city within the Kyiv region, the bodies of people with their hands tied behind their backs were discovered. And the mayor announced that a mass grave containing the bodies of 280 of the town's residents had been found.
International humanitarian law prohibits intentional attacks upon or killing of civilians by military forces. These actions by the Russian military are absolutely unforgivable.
Russian President Vladimir Putin trampled on the United Nations Charter when he ordered the invasion of Ukraine. And the invading Russian military has committed outrageous atrocities. Putin as well as the Russian officers and soldiers who perpetrated these massacres are, without a shadow of a doubt, war criminals.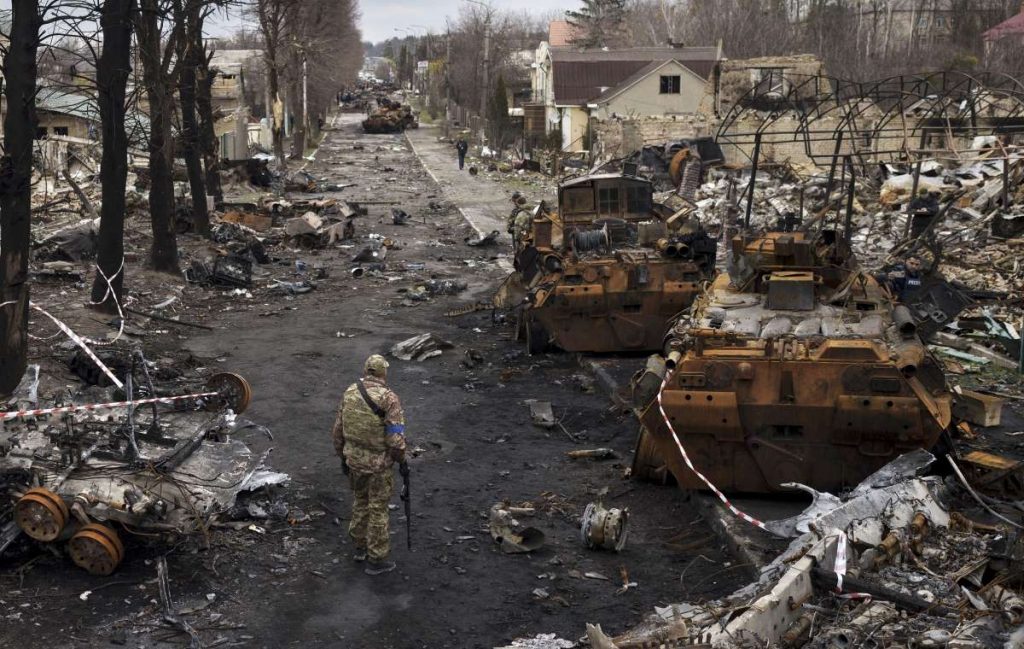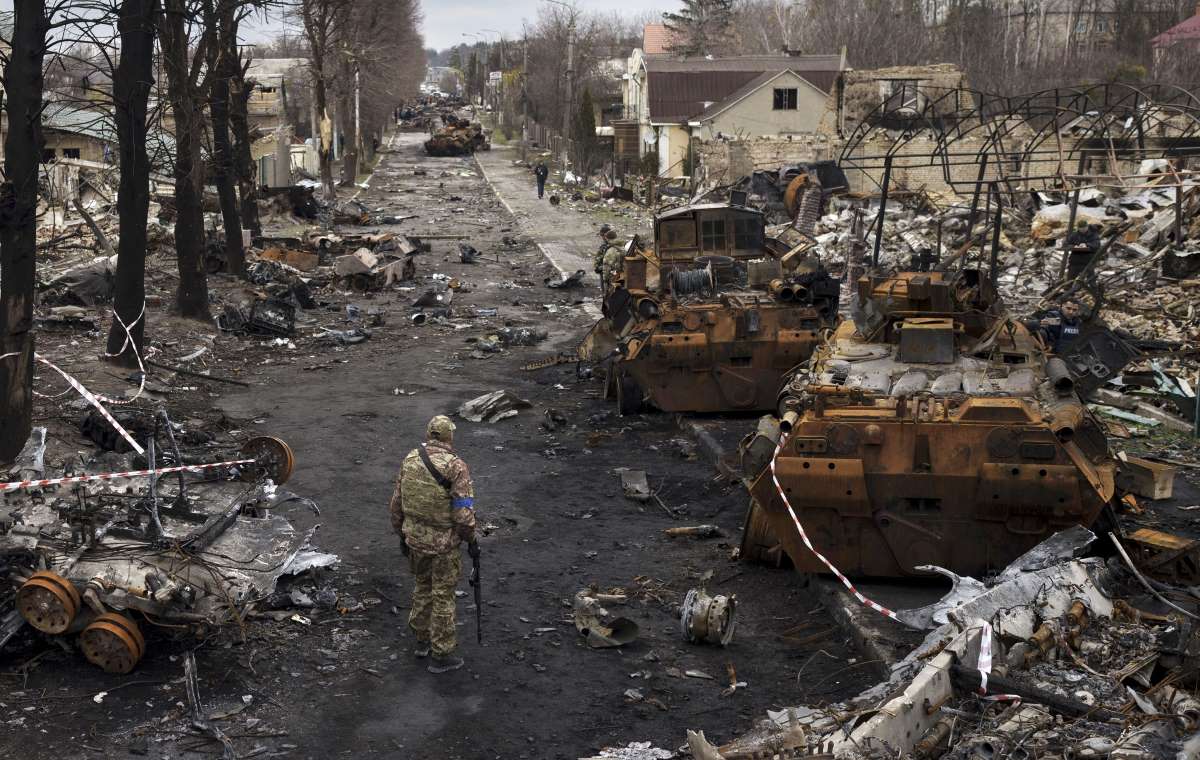 Japan Demands Full Investigation
Ukraine's President Volodymyr Zelenskyy has castigated Russia for genocide aimed at his fellow citizens. He pointed out that not only have members of the Russian military tortured and murdered hundreds of Ukrainian civilians, they have even rigged land mines to their corpses.
Russia's Ministry of Defense has responded, saying that Russian soldiers "never laid a hand on even one civilian" and has also termed photos of the civilian victims a provocation. It has gone so far as to label reports of atrocities as staged and fabricated.
Nonetheless, numerous journalists from Western media, who entered the areas around Kyiv from which the Russians had been driven out, witnessed the horror with their own eyes.
Clearly, it is the assertions being made by Moscow that are fake. Do the Russian leaders have no shame about the crimes against humanity their military has been committing? Or is their compulsion to lie due to the fact that these barbaric crimes were premeditated?
It is only natural that there has been a rising chorus of condemnation of Russia's conduct from the global community.
US Secretary of State Tony Blinken has said, "Russian war crimes are mounting by the hour." He vowed that those responsible for these crimes would be pursued. British Prime Minister Boris Johnson has also condemned the Russian war crimes.
In Japan, Prime Minister Fumio Kishida has said that the killing of civilians must be strongly condemned as "a violation of international law and a humanitarian issue."
RELATED: Prime Minister Announces New Measures Condemning Russia's 'Cruel and Inhuman' Behavior
Likewise, Chief Cabinet Secretary Hirokazu Matsuno has said he is "deeply shocked" by the ongoing revelations of the widespread and repeated "extremely appalling acts committed against innocent civilians."
President Putin and the Russian officers and enlisted soldiers acting on his orders must be held responsible for the crimes they continue to perpetrate.
Ukraine's Foreign Minister Dmytro Kuleba has called for the International Criminal Court to begin collecting evidence concerning these massacres of Ukrainian civilians.
Given Russia's military strength, including the fact that it possesses nuclear weapons, it will be difficult to bring its civilian and military leaders to justice. Nevertheless, evidence of their crimes must be gathered as quickly as possible.
United Nations Secretary-General Antonio Guterres has stressed the importance of conducting an "independent investigation." If the Japanese government is indeed taking the situation seriously, then we urge it to become proactively involved in such an investigation, even as the war rages.
The problems are not confined to the Kyiv region. There are also reports of atrocities being committed by the Russian military against Ukrainian civilians in southeastern Ukraine, including cases of rape and looting by Russian soldiers.
Since Russia is continuing its invasion and crimes against humanity without showing any evidence of remorse, it must be subjected to additional sanctions.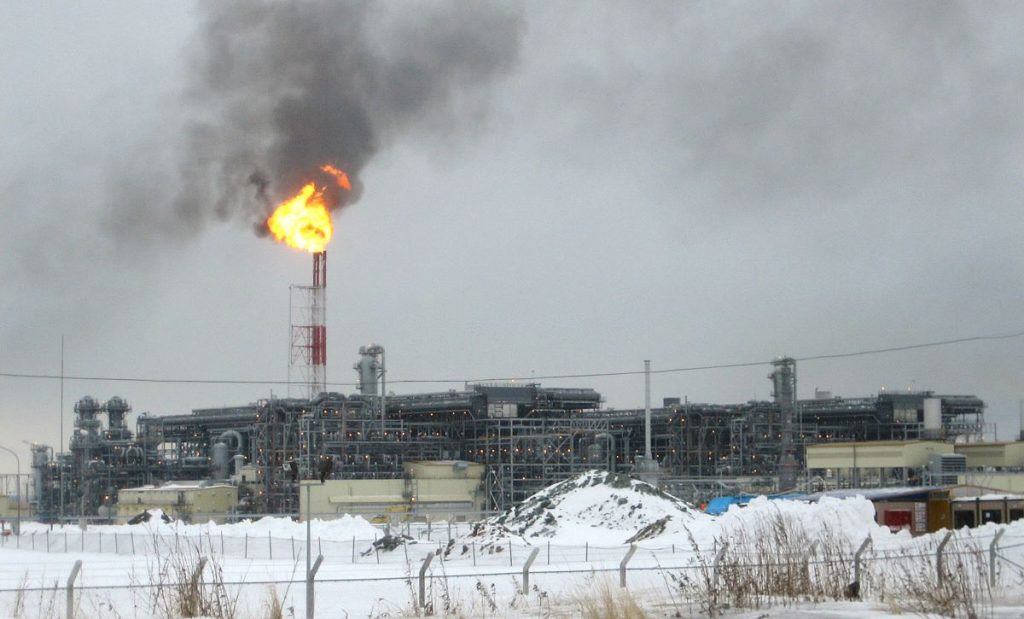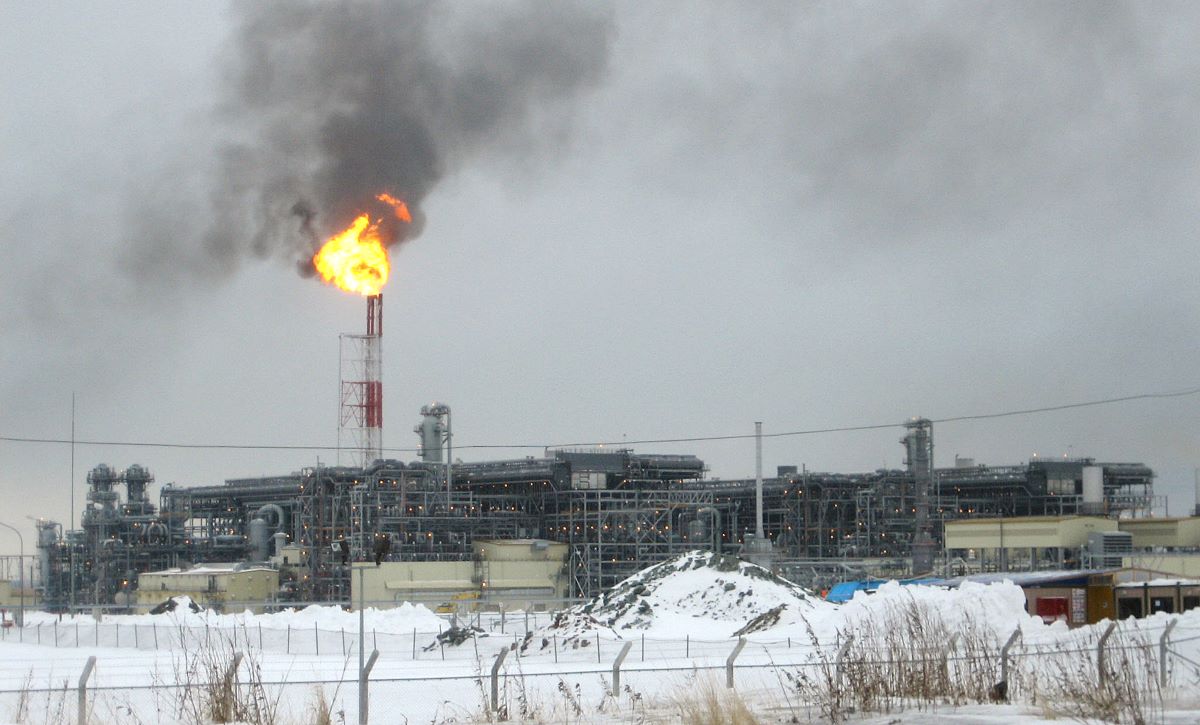 Stop Imports of Russian Energy Immediately
Lithuania, one of the three Baltic nations in Russia's shadow, has announced a complete halt to imports of natural gas from Russia, and has called for other members of the European Union to do the same.
European Council President Charles Michel has spoken of additional sanctions to be taken against Russia. Japan too should toughen its own sanctions to show solidarity with its EU and G7 partners.
Japan is being asked to halt energy imports from Russia. Mitsui & Co. and Mitsubishi Corp. are among the parties that have stakes in the Sakhalin-1 oil exploration project and the Sakhalin-2 LNG development project, along with the Russian Federation and Sakhalin government. However, paying money for Russian energy, which can then be used to finance invasions and the massacre of unarmed civilians, has become indefensible.
RELATED: EDITORIAL | Japanese Firms Can't Selfishly Be Dealing with Russia in Oil and Gas Projects
Furthermore, as the initiator of the ongoing war crimes, President Putin needs to be totally expelled from international society.
Japan should move to ensure that Putin is not allowed to attend the United Nations General Assembly or the G20 Summit scheduled to be held in Bali, Indonesia, in November. If he does, Japan could announce it is boycotting any meetings that allow him to attend.
The latest public opinion polls in Russia show an extremely high approval rating for President Putin at 70-80%.
The Russian government exercises strict control of reporting and the internet inside the country. And for the most part, the Russian people remain in the dark about the cruel actions of the Russian military, such as the massacre of civilians and attacks on nuclear power plants.
Putin's approval rating may turn out to be nothing but a house of cards. It is critically important that we get the truth to the people of Russia so that they will work to sweep this ruthless invader from power.


RELATED:
(Read the editorial in Japanese at this link.)


Author: Editorial Board, The Sankei Shimbun