Prime Minister Announces New Measures Condemning Russia's 'Cruel and Inhuman' Behavior
"This is a crucial moment to end [Russia's] outrageous aggression and protect the peaceful order." ー Prime Minister Fumio Kishida.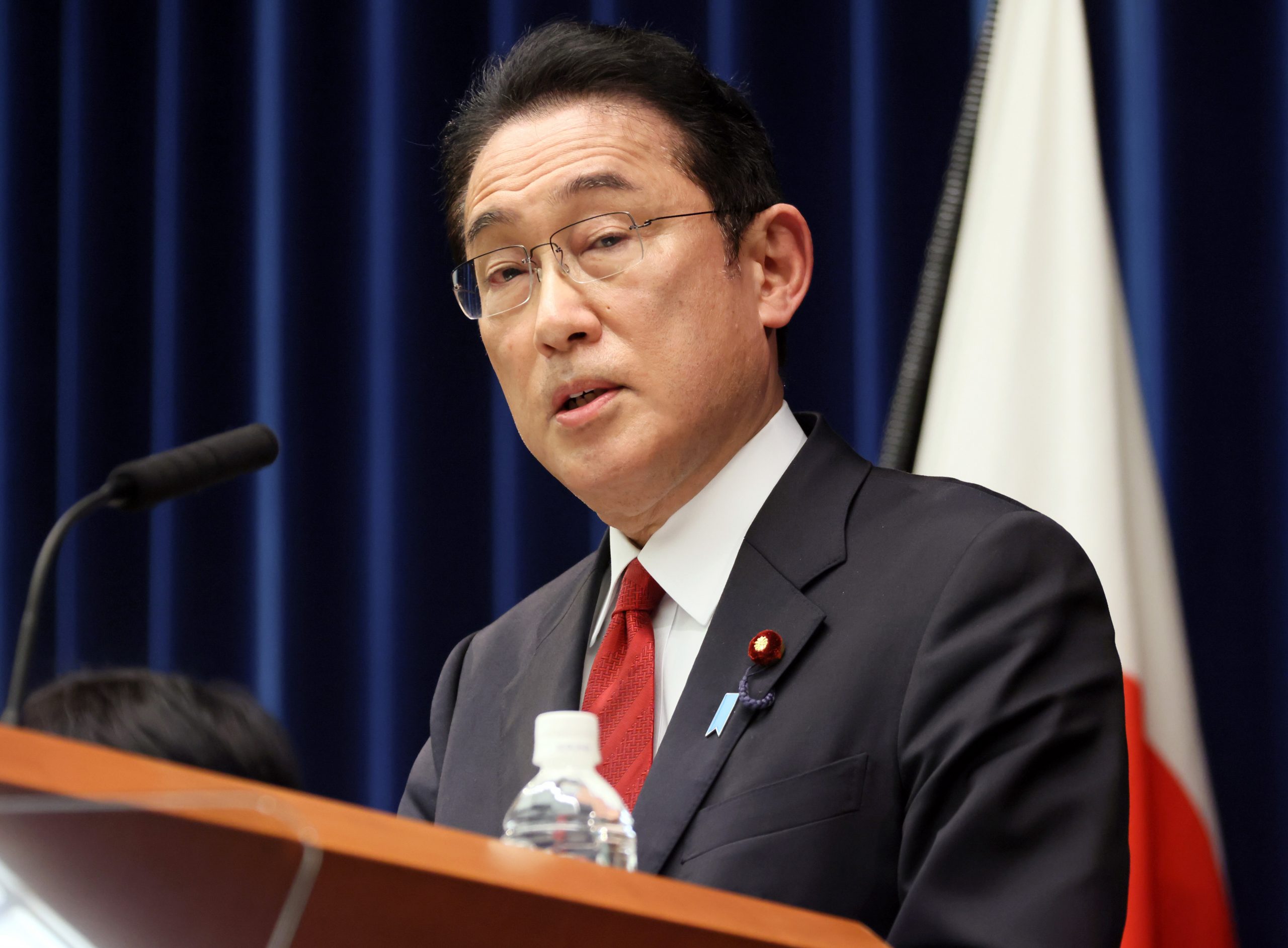 In a press conference on April 8, Prime Minister Fumio Kishida announced Japan's additional sanctions on Russia, including a ban on the import of coal from the country, and further sanctions on individuals and organizations.
The announcement came after the G7 foreign minister's meeting on April 7. Russia's alleged civilian killings in the formerly occupied areas outside Kyiv, such as Bucha, have come to light since April 3 and have sent waves of outrage through the international community.
On April 8 Kishida condemned Russia's "cruel and inhuman behavior," which has become clear in areas such as Bucha. But he also referred to Russia's previous actions in the war on Ukraine.
"Russia has previously been carrying out the killing of civilians and attacking nuclear power plants. These are war crimes, and are absolutely unacceptable."
Kishida went on to express his support for the investigation underway by the International Criminal Court and the United Nations into whether Russia's behavior constitutes a war crime.
"We will push forward our payment to the ICC in order to support its investigations into war crimes," said Kishida.

The Expulsion of Eight Diplomats from Japan
Prior to the press conference, Japan's Foreign Ministry announced that it will be expelling eight Russians from Japan, including diplomats. This is a move similar to that taken by other countries, including the United States and European countries.
In the press conference, the prime minister refrained from commenting on who exactly was being expelled or the basis used for choosing the individuals.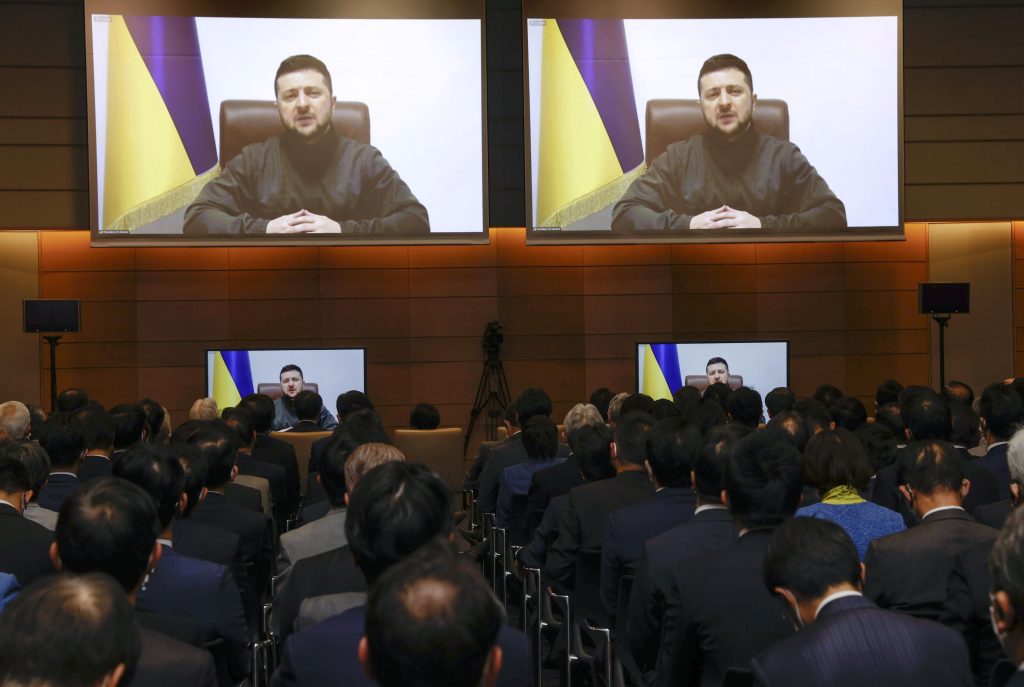 Sanctions, Freezing Financial Assets
Kishida summarized the measures being taken in line with other G7 countries to put further pressure on Russia.
The first one has to do with the energy sector, including a ban on coal imports from Russia going forward. The prime minister specified, however, that the move will happen after Japan has secured enough supplies. Imports will then decrease gradually over time. The aim, Kishida said, is to reduce Japan's reliance on Russia with regards to energy.
Announcing new sanctions against Russia on April 8, the prime minister described them as including:
Stopping all new investments in Russia.
Freezing assets by major lenders Sberbank and Alfa Bank
Freezing assets of an additional 400 individuals and 20 companies: together with previously imposed sanctions, the total list adds up to 550 individuals and 40 companies.
To tackle the rising costs of energy and food supplies, the Kishidar explained that the government was working on a relief package to be announced to soften the blow from the rise in prices.
"President Zelenskyy said, 'Japan is the first Asian nation to have applied pressure on Russia. Keep up the sanctions,'" Kishida reminded the country. "We will firmly respond to that call."
RELATED: Zelenskyy's Appeal to Japan: Help Stop Russian Invasion, Start Rebuilding Ukraine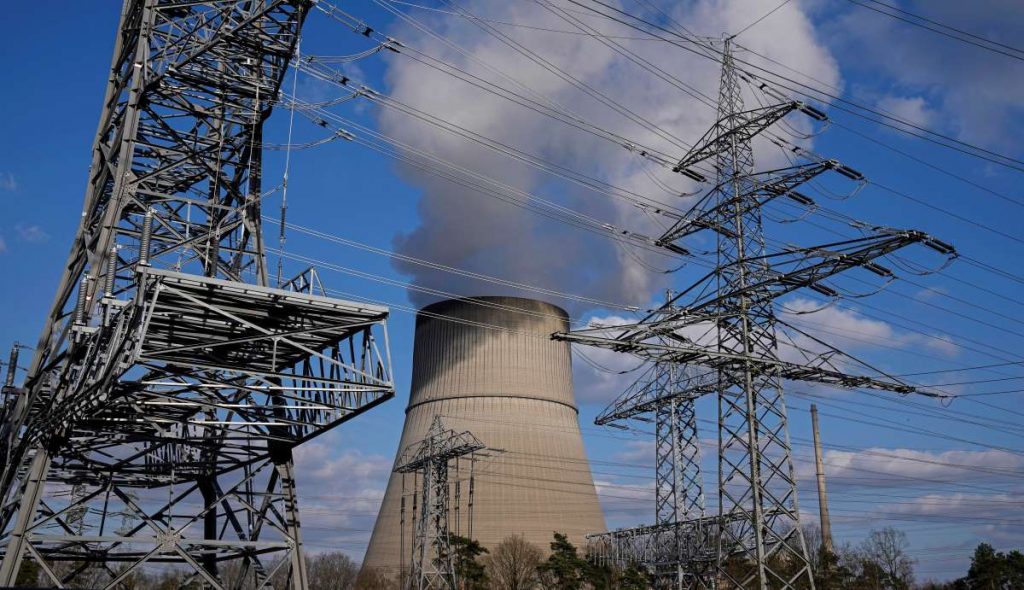 New Measures on Energy
The prime minister went into more detail on the government's planning to avoid power supply shortages in summer and winter when demand is the highest. The government's goal was to "achieve energy security and decarbonization," he explained, "with the best possible efficiency, drawing from energy sources such as renewables and nuclear energy."
The status of Japan's energy sector can be broken down as follows:
Japan has shut down supply operations from most of its nuclear power plants since the nuclear accident at Fukushima following the March 11, 2011 earthquake.
While it is investing in renewable energy sources, they fill only a small portion of the country's energy needs.
Coal, along with petroleum, is used to run Japan's thermal power plants, which pick up the remaining power needs.
Currently coal adds up to one fourth of Japan's energy source. And Russia accounts for about 10 percent of total coal imports.
Earlier on April 7, Japan announced that it is going to release an additional 15 million barrels of oil from its reserves, in cooperation with members of the International Energy Agency (IAE). The move is designed to stabilize the international energy markets, and is the second largest amount after the US released 60 million barrels, and the first time Japan has introduced this scheme since 1978.
Asking for the cooperation of citizens, Kishida strongly appealed to the public, saying: "This is a crucial moment to end [Russia's] outrageous aggression and protect the peaceful order."


Humanitarian Help, Evacuees
The prime minister reiterated Japan's commitment to providing humanitarian aid to Ukraine.
He confirmed that Japan had already dispatched a team from the Japan International Cooperation Agency (JICA) to Moldova, to contribute to providing local medical management and health care, in collaboration with the World Health Organization (WHO).
He added that from the week of April 8, Japan was sending a United Nations Peace-Keeping Operation (PKO) government investigation team, and will "materialize further humanitarian contributions based on needs on the ground."
In addition the prime minister also pledged further support for evacuees coming from Ukraine. Kishida explained that Japan is coordinating with counterparts in Poland to make sure that there is one flight a week flying from Poland to Japan.
"We are working to make sure that those who can't find a plane ticket by their own means, will be able to find a seat on these provided flights," said Kishida.

Frosty Relations Elsewhere
Russian diplomatic relations aren't the only area where international relations are frosty.
Russia's aggression on Ukraine has caused many in Japan to fear for their safety, given the yet unresolved problem of Russia's control of the Northern Territories. Kishida called Russia's behavior around Japan "concerning."
Beyond that, Russia's invasion of Ukraine has caused many commentators to make comparisons with China and a hypothetical invasion of Taiwan.
RELATED: 8 in 10 Japanese Concerned Russian Aggression Would Inspire China ー Poll
On the question whether Japan is planning to put further pressure on China, Kishida said he would refrain from contemplating hypotheticals. But said that Japan will be "working together with the international community to ensure that China behaves responsibly with regards Russia."
Kishida also pledged to work together with allies to ensure that China doesn't end up becoming Russia's "escape route" to get around international sanctions.

Author: Arielle Busetto