EDITORIAL | Russia Not Only Stealing Ukraine's Land, It's Abducting Ukrainians
Moscow is issuing Russian passports to Ukrainians in occupied areas, then deporting them to Russia as "refugees," reminiscent of what the Soviet Union did to Japanese prisoners at the end of World War II.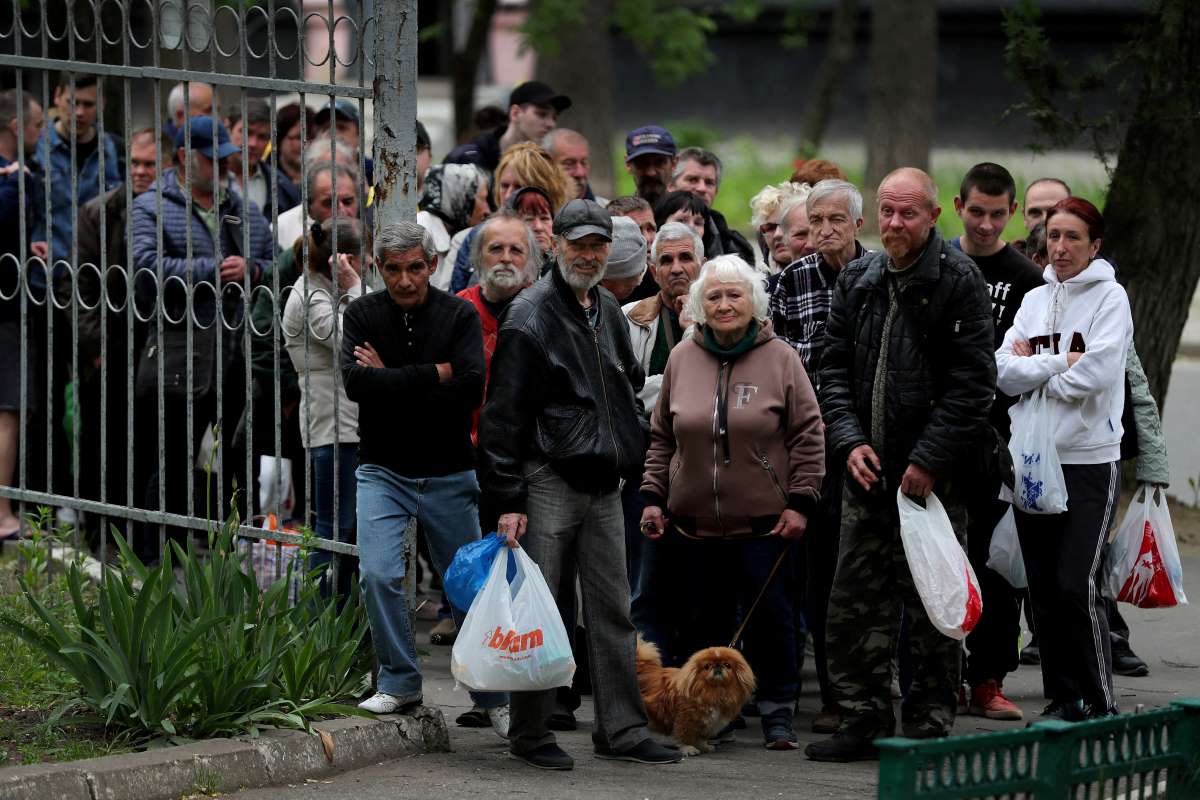 Moscow is implementing "Russification" policies in parts of Ukraine which the Russian army has captured during its ongoing invasion, including Donetsk and Luhansk in the east, and Kherson and Zaporizhya in the south. Among other measures, the Russian occupiers have been issuing Russian passports to Ukrainian citizens and treating them as Russian citizens.
Such actions by Moscow are recklessly trampling on Ukraine's sovereignty and totally unacceptable.
In two oblasts (regional administrative units) in the south, procedures for acquiring Russian citizenship have been simplified. Now, even people who have not lived in Russia and do not speak Russian can apply for citizenship, and the authorities have started distributing Russian passports.
Russia is now planning referendums to decide whether these regions should join the Russian Federation. And the leadership of the Kherson military-civilian administration installed by the Russian military has announced that they will ask to be annexed by Russia.
As was the case after his 2014 invasion and annexation of Crimea, Russian President Vladimir Putin seems determined that the current conflict will result in the Russification of these four regions.
Fierce battles continue for control of Severodonetsk and other cities in Luhansk, and many residents in the areas affected by the war remain in danger. Russia must cease its invasion and immediately withdraw its military forces from Ukraine.
The international community, including Japan, cannot allow the Russian invasion to succeed. Nor can Russia's use of force to alter the status quo be forgiven, as it violates Ukraine's sovereignty. If Moscow's adventurism is rewarded, then the global order, including in East Asia, will inevitably be endangered.


Stealing Ukrainian Citizens is Not Humanitarian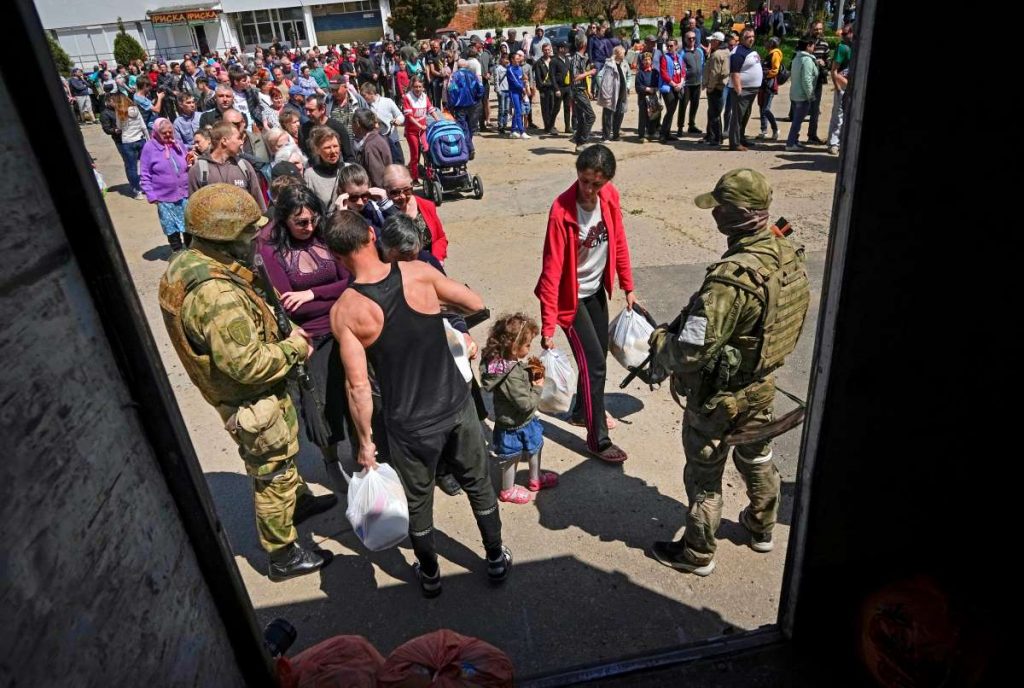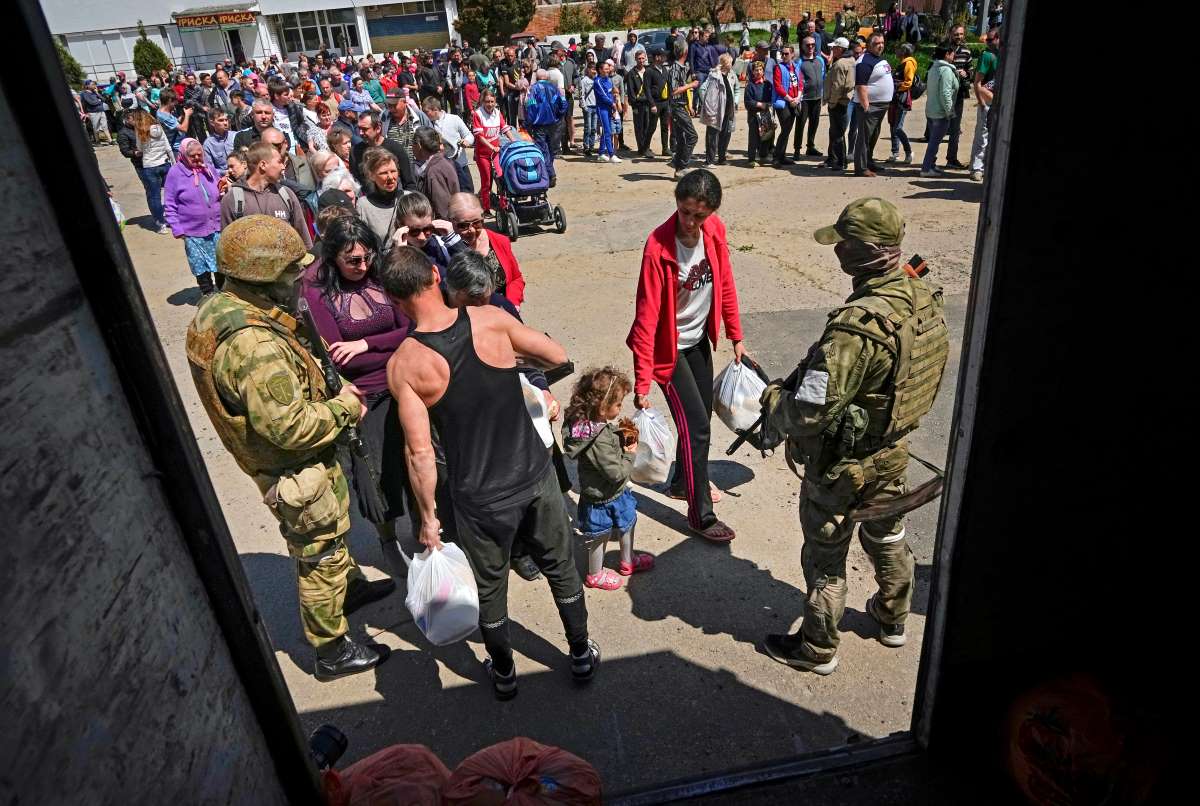 We cannot ignore the Russian policy of granting citizenship to people in the occupied territories and other Russification policies. One reason is that large numbers of Ukrainian citizens who lived in areas occupied by the Russian military are being deported to Russia.
In the name of "humanitarian measures," the Russian government has accepted over 1.6 million so-called refugees, of whom 260,000 are children. However, the Ukrainian government contends that these are in fact Ukrainian citizens who have been abducted. We are not so gullible as to take Moscow's statements at face value.
Russia's population currently stands at approximately 146 million. However, it is projected to lose up to more than 10 million in population by 2036. Thus, the Putin regime is not just eager to grab Ukrainian territory. It also wants to steal Ukrainians themselves.
These actions by Russia provide a stark reminder of the unjust behavior of the Soviet Union at the end of World War II.
The Soviet Union transported large numbers of Japanese prisoners to Siberia to engage in slave labor. Many lives were lost as a result. It also expelled Japanese residents in the Northern Territories and Sakhalin Island.
The United Nations Human Rights Monitoring Mission in Ukraine is investigating the issue of Ukrainians being abducted from their motherland. It is urgent that the current situation be clarified and these abductees be repatriated to their own homeland as soon as possible.

RELATED:
(Read the editorial in Japanese at this link.)


Author: Editorial Board, The Sankei Shimbun