EDITORIAL | This is Not the Time for South Korea to be Flirting with China
Seoul's conciliatory stance provides Beijing with a golden opportunity to break off South Korea from the US-led multinational strategic encirclement of China.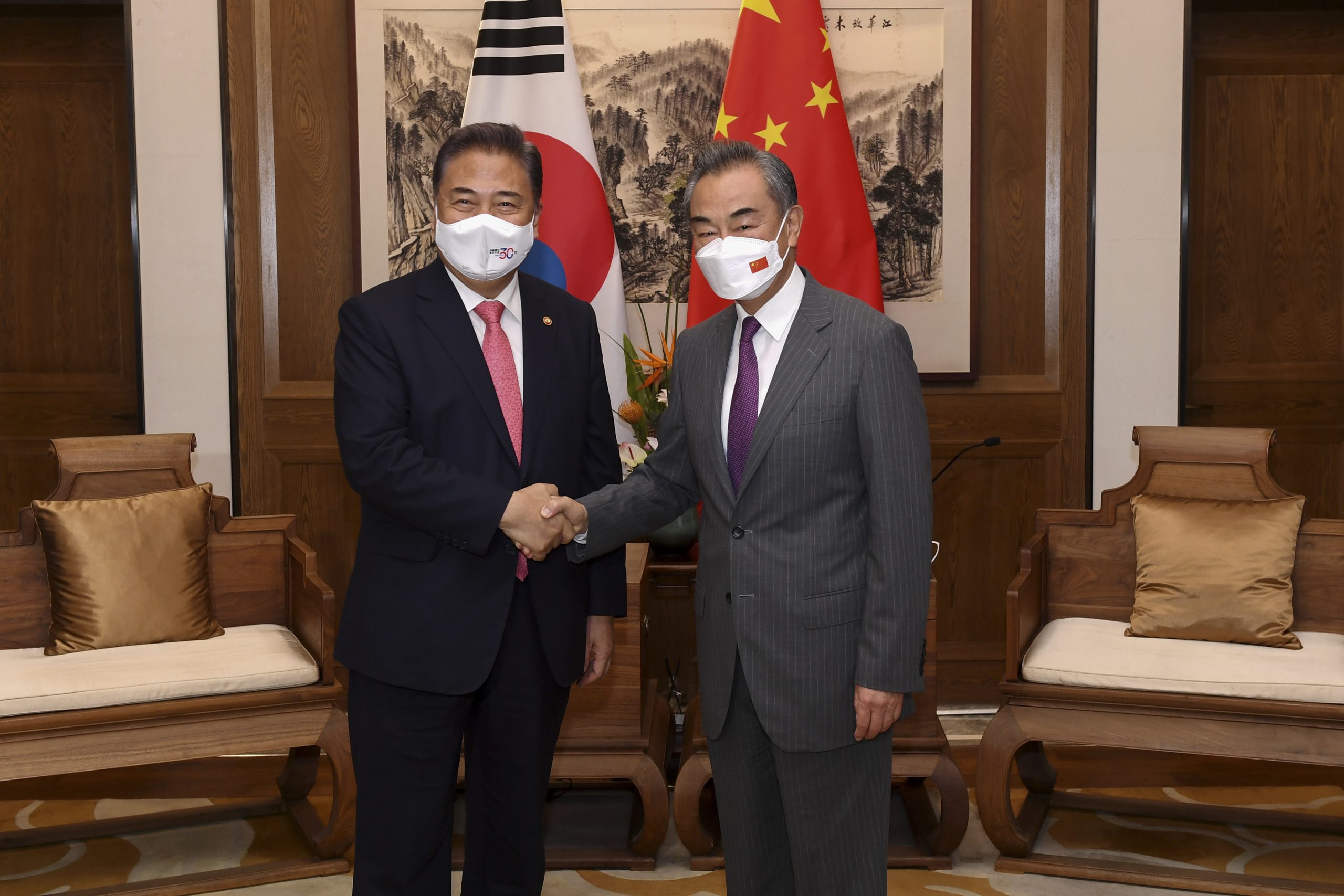 At an August 9 meeting between Chinese Foreign Minister Wang Yi and his South Korean counterpart Park Jin in Qingdao, China, both sides reaffirmed their desire to build cooperative bilateral ties. During their talks, Jin was reported to have even said that Seoul was looking forward to a visit by Chinese President Xi Jinping.
What on earth is South Korea's diplomacy aiming for?
It is true that 2022 marks the 30th anniversary of the normalization of ties between Seoul and Beijing. Nevertheless, we are now in a period when South Korea, Japan, and the United States need to display solidarity in dealing with China and North Korea. It is not the right time for South Korea to be playing up friendship with China. If Seoul tries to have it both ways, it will simply play into China's hands.
In order to avoid sending the wrong signals, South Korea should keep a prudent distance from China.
The recent visit to Taiwan by US Speaker of the House Nancy Pelosi sparked a strident response from Beijing, with the Chinese military conducting massive military exercises near Taiwan over several days. Several missiles even landed in Japan's exclusive economic zone (EEZ). This display of Chinese military might has raised tensions throughout the region.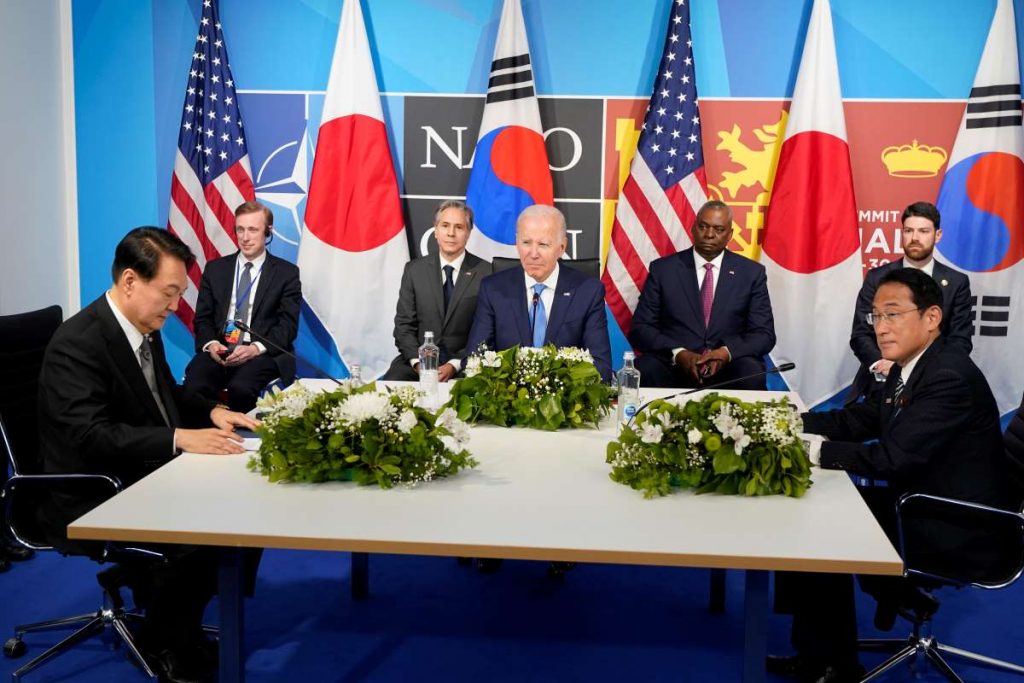 Averting China's Wedge
Clearly, the reason China was eager to hold diplomatic talks with South Korea at this time is that it is aiming to drive a wedge that fractures South Korea-Japan-United States solidarity.
When South Korea failed to show positive support for Speaker Pelosi's visit to Taiwan, the Chinese sensed that Seoul's conciliatory stance provided them with a golden opportunity to break off South Korea from the US-led multinational strategic encirclement of China. They quickly moved to exploit this opening.
That must have been apparent to South Korean officials.
As Speaker Pelosi succinctly noted, "Today, the world faces a choice between democracy and autocracy." South Korea should not fall prey to China's maneuvering to cause division in the ranks in the democratic camp.
During his meeting with Park, Foreign Minister Wang called for both countries to maintain their independence and reject "external interference" in their affairs. "External interference" obviously referred to the administration of US President Joe Biden.
Recently, China canceled a scheduled meeting between Wang and Japanese Foreign Minister Yoshimasa Hayashi shortly before it was scheduled to take place. The disparity in the way Beijing treated Japan and South Korea directly reflected the receptions Speaker Pelosi received in Tokyo and Seoul.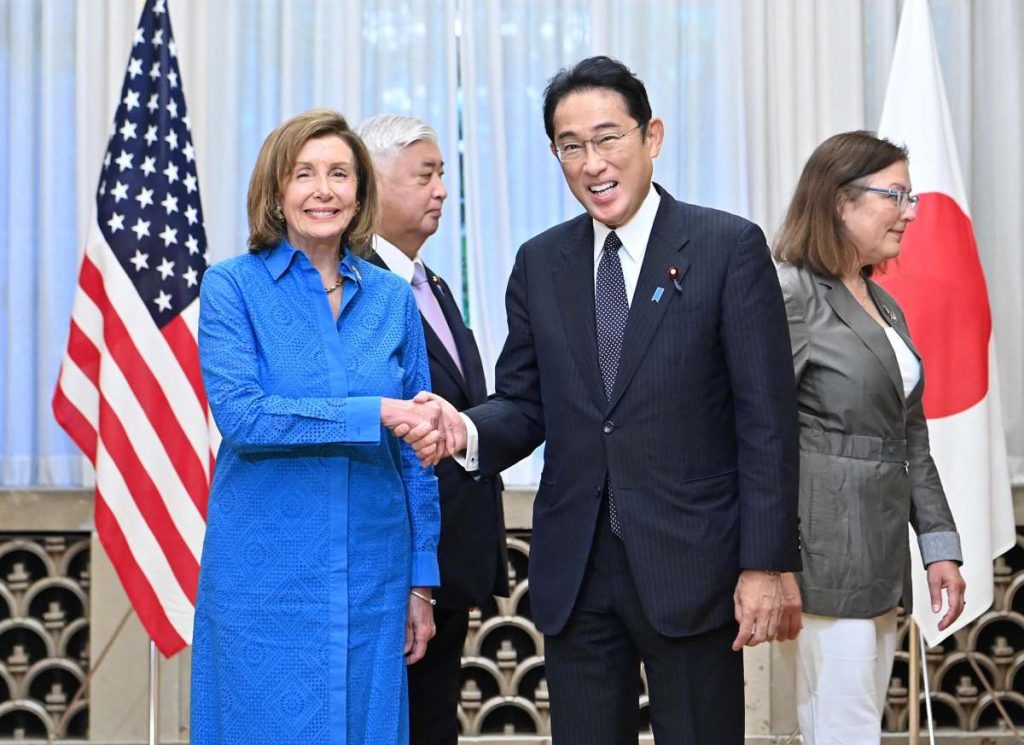 Cooperating for Peace and Stability
Prime Minister Fumio Kishida met in person with Pelosi, and the two sides reaffirmed that their two countries would continue to cooperate closely to "maintain peace and stability across the Taiwan Strait."
Meanwhile, when Pelosi was in Seoul, President Yoon Suk-yeol chose to speak to her by phone with the excuse that he was on summer vacation. That President Yoon chose not to meet with Speaker Pelosi even though they were both in Seoul at the same time sorely disappointed many observers in South Korea and other countries.
Yoon has strongly pledged to rectify the pro-China foreign policy of his predecessor Moon Jae In and get South Korea-United States and South Korea-Japan relations, both strained under Moon, back to normal.
President Yoon must be aware that it will be impossible to pursue a diplomacy that pleases both Beijing and Washington DC. This is hardly the time for South Korea to be flirting with China.


RELATED:
(Read the editorial in Japanese at this link.)


Author: Editorial Board, The Sankei Shimbun