President Biden Brokers Historic Meeting Between the Leaders of South Korea and Japan
NATO says China is striving to subvert the rules-based international order as Yoon Suk-Yeol and Fumio Kishida meet for the first time in Madrid.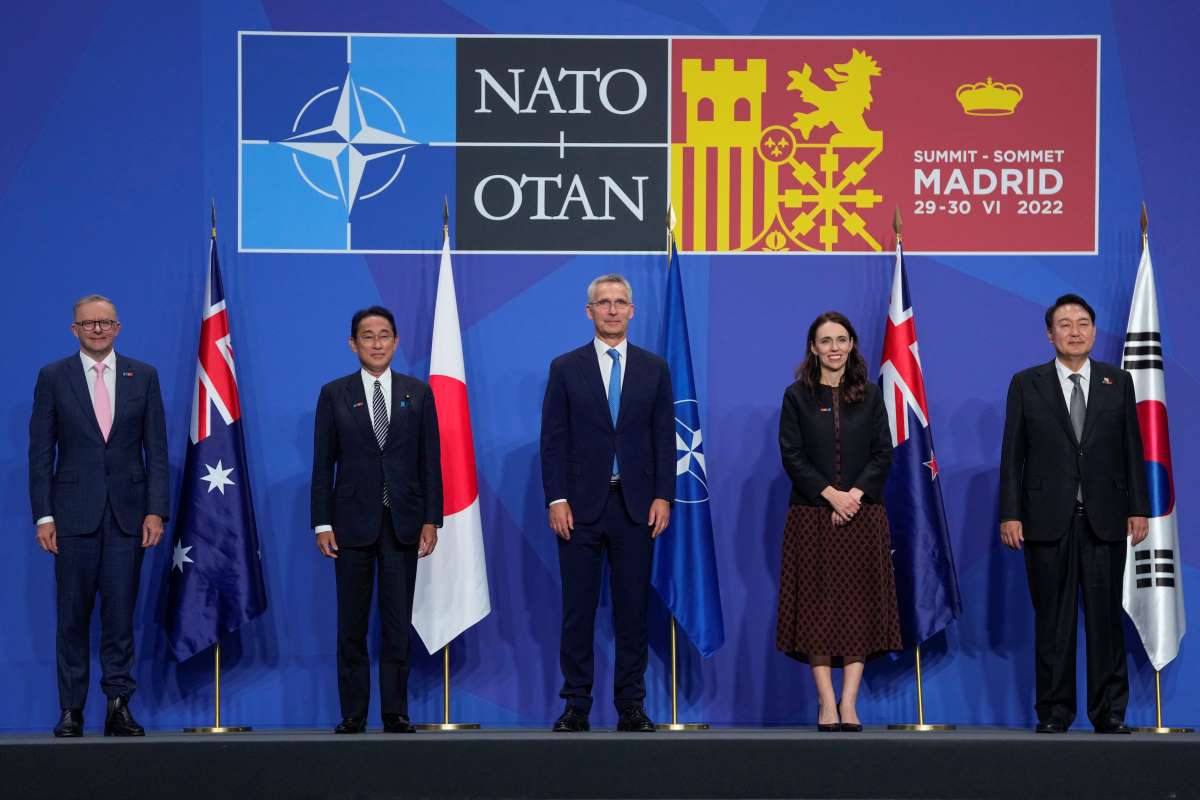 Yoon Suk-Yeol has a clear vision for his country, the Republic of Korea. He intends to present the nation as a friend to other democracies, a reliable security partner and a strong economy.
He outlined these goals clearly during his first trip abroad as president, when he attended the NATO summit in Madrid this week. South Korea is not a member of NATO but was given observer status for the first time.
The event included a meeting between Mr Yoon and the Japanese Prime Minister, Fumio Kishida. Japan has been taking part in NATO meetings as an observer regularly since the Russian invasion of Ukraine.
Even though the talks between the Asian leaders did not last for long, I believe they were hugely significant. The two men were pictured sitting opposite each other at a table, with President Biden between them. The US Defense Secretary, Lloyd Austin and the Secretary of State, Antony Blinken were also in the room.


North Korean Focus
According to the South Korean presidential office: "The three leaders shared the view that North Korea's continued progress in its nuclear and missile programs poses a serious threat not only to the Korean Peninsula but also to East Asia and the international community."
The South Koreans said that the countries would work closely together so that North Korea "can return to the table of dialogue".
Although this sounds like a laudable ambition, I am quite certain that the idea of reopening a dialogue with North Korea was Mr Yoon's suggestion and not something proposed by the Americans or the Japanese.
Neither Mr Biden nor Mr Kishida see any value in being dragged into more time-wasting negotiations with Kim Jong Un. He has broken many promises to disarm and he has repeatedly said that is not interested in the generous economic incentives offered by the South, which clings to the dream of reunification.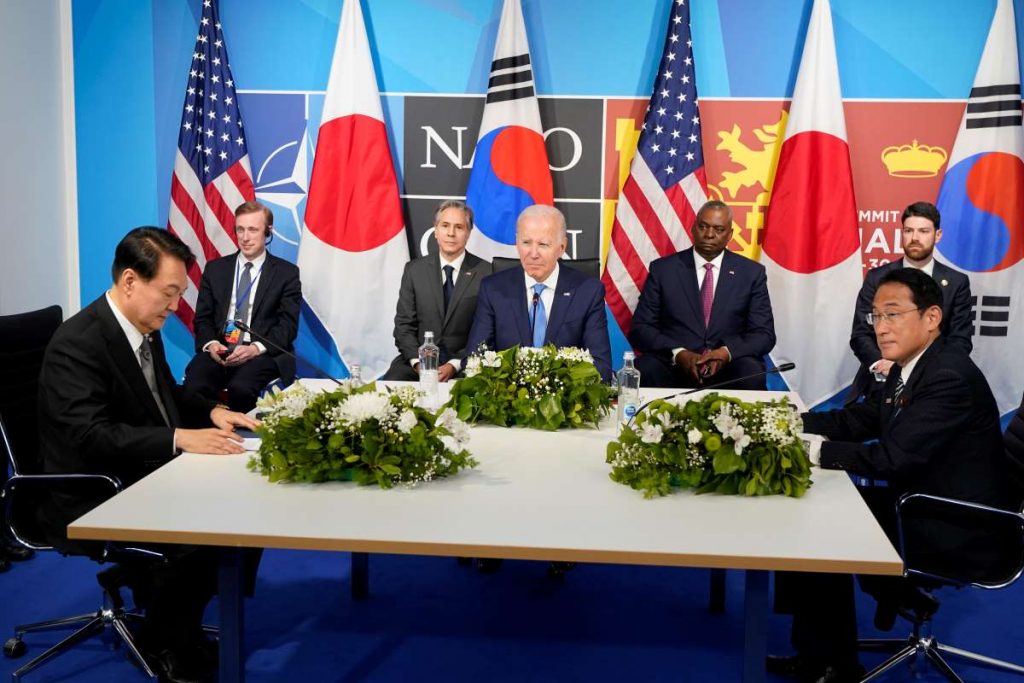 Political Caution
I noticed that the official photograph from the Trilateral meeting did not show smiles on the faces of Mr Yoon or Mr Kishida. They were not pictured shaking hands, nor was much revealed about what they actually said to each other.
I believe that is because the Japanese government is worried of appearing too friendly to South Korea, and therefore a brief, formal meeting suited its purposes well.
Of course, it makes sense to have cordial talks with a neighbor.
But how far is Yoon Suk-Yeol prepared to go in repairing the damage to bilateral relations which caused so many problems under his predecessor, Moon Jae In?
Is Yoon Suk-Yeol prepared to use his influence as president to dissuade the South Korean courts from pursuing mischievous claims for damages against Japanese companies, relating to the colonial period, many decades ago?
Until those threats are withdrawn, the Japanese will remain wary. Mr Kishida does not want to be seen as appeasing the South Koreans, especially ahead of Japan's Upper House election in July.
If the prime minister's LDP party does well in the election - as opinion polls suggest it will - that will give him more room to maneuver diplomatically. Fortunately, Mr Kishida has extensive experience in foreign policy and has much respect for South Korea's impressive new foreign minister, Park Jin - who plans to visit Tokyo this summer.


America's Pleasure, China's Fury
In terms of great power rivalry, it is abundantly clear that while the United States welcomes rapprochement between Japan and South Korea, China does not.
Beijing has noticed that America's allies are cooperating more closely and China's envoy to the United Nations, Zhang Jun, took to the floor of the assembly to complain.
Zhang Jun claimed that NATO's eastward expansion sowed the seeds of conflict in Europe and added "the kind of turmoil and conflict that are affecting parts of the world must not be allowed to happen in the Asia-Pacific."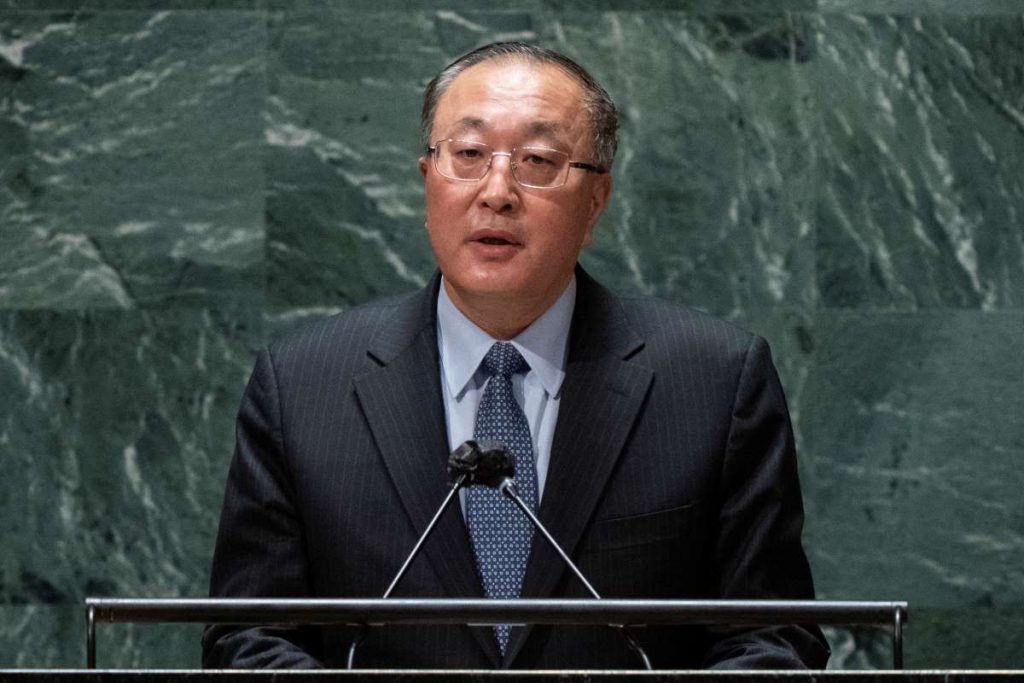 The claim that the eastward expansion of NATO provoked the Russian attack on Ukraine, which has killed thousands of people, is the position taken by Putin's propaganda. Western leaders dismiss it as nonsense.
Ukraine's President Volodymyr Zelensky addressed the NATO summit by video link and criticized its leaders for failing to do enough to equip his forces, or grant his country membership of the alliance.
Speaking from Kyiv, he said Ukraine's resistance was protecting NATO members. He asked: "Hasn't our contribution to defending Europe and the entire civilization been sufficient? What else is necessary?"
During the summit in Madrid, the alliance agreed to fortify its eastern flank, declaring Russia to be its "most significant and direct threat." America promised to deploy more troops, warplanes and warships to Europe.


Blunt China Warning
A new NATO strategy, which was published in conjunction with the event, also contains blunt warnings about China.
The NATO 2022 Strategic Concept says that "China's stated ambitions and coercive policies challenge our interests, security and values. The PRC employs a broad range of political, economic and military tools to increase its global footprint and project power, while remaining opaque about its strategy, intentions and military build-up."
The NATO document says that China "strives to subvert the rules-based international order" including in the space, cyber and maritime domains. It notes the deepening strategic relationship between China and Russia.
The US National Security advisor Jake Sullivan said China should pressure Russia into ending the war in Ukraine. "We believe that China cannot evade responsibility, given its relationship with Russia, for speaking more clearly to them," he said.
In her speech to the NATO summit in Madrid, the British Foreign Secretary Liz Truss referred to China as "an aggressor" and said a Chinese attack on Taiwan would be a "catastrophic miscalculation."
Ms Truss also called for Taiwan to be given "meaningful participation in international organizations" - a move which will not sit well with China, which tries to isolate Taiwan diplomatically.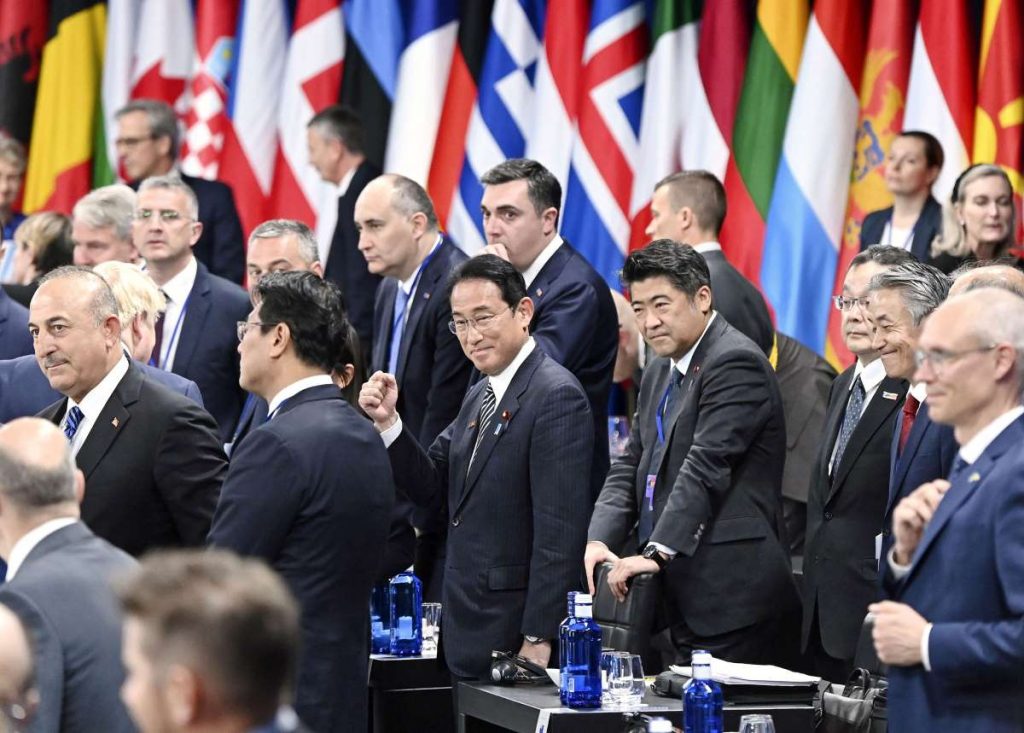 Strong Partnership
Prime Minister Kishida said nothing directly about China, Taiwan or East Asian security at the Madrid summit. But he did say that Japan is seeking to boost cooperation with NATO in such areas as cyber and maritime security.
NATO Secretary-General, Jens Stoltenberg said Japan's participation in the event was "a historic milestone in our bilateral relations and in NATO's wider relations with our Indo-Pacific partners."
Noting that cooperation has grown from strength to strength in the past decade, Mr Stoltenberg said: "It demonstrates how closely connected our security is and the importance of sharing information on the common challenges faced by the Euro-Atlantic and Indo-Pacific regions. We may be oceans apart but NATO and Japan have a strong and long-standing partnership."


RELATED:
Author: Duncan Bartlett
Duncan Bartlett is a regular contributor to JAPAN Forward. You can read his other articles and essays here.