EDITORIAL | Why a State Funeral? Abe Made Great Contributions to Japan and the World
The misgivings of opposition politicians do not hold sway. A state funeral for a former prime minister of Shinzo Abe's caliber provides an opportunity for "condolence diplomacy."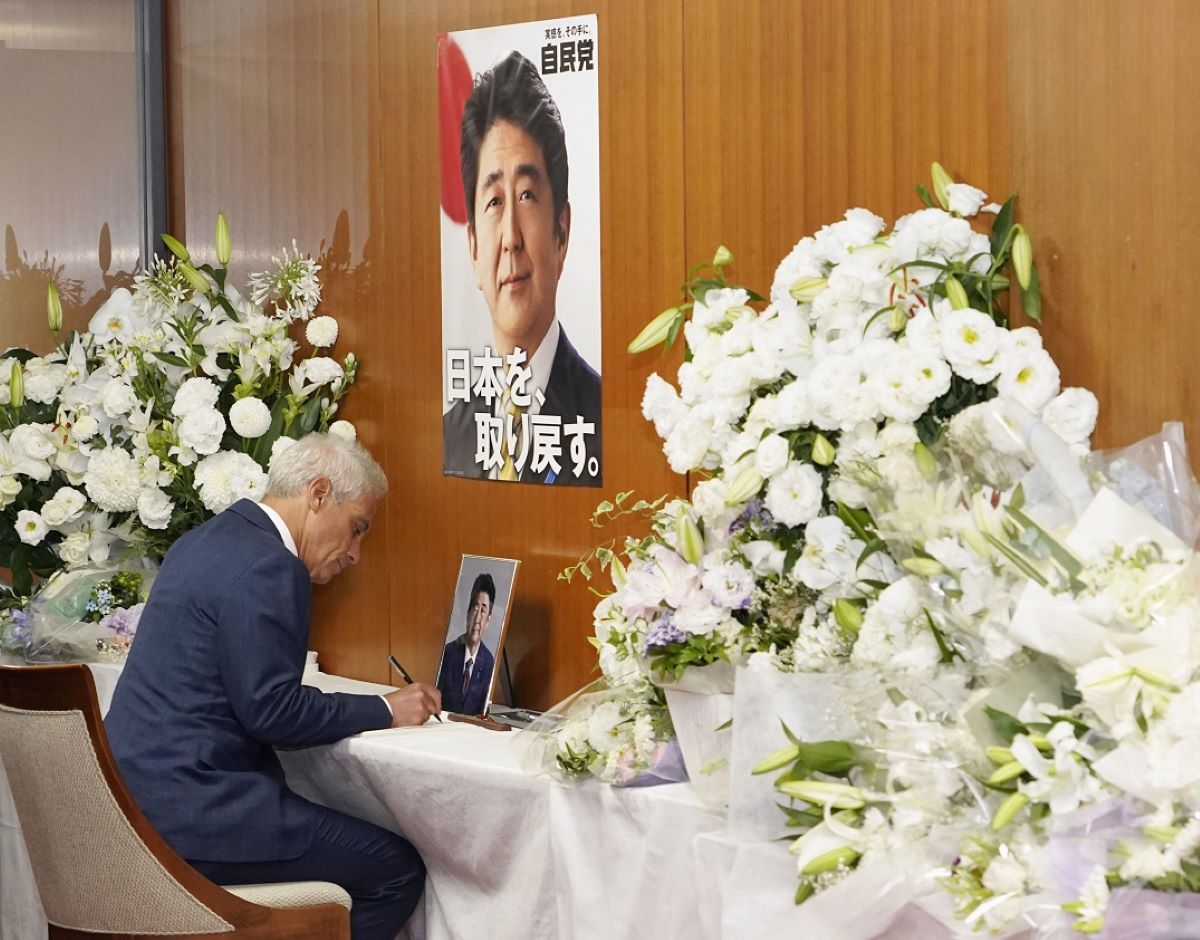 The Cabinet has decided that a state funeral will be held on September 27 for Shinzo Abe, the late prime minister. This is only the second time in the postwar era that a state funeral for someone who had served as prime minister will take place, following the 1967 state funeral for former prime minister Shigeru Yoshida held at the Budokan in Tokyo.
On July 14, The Sankei Shimbun called for a state funeral to be held for Abe, stressing that it was important for Japan to honor Abe in a fashion commensurate with the tremendous outpouring of condolences from the international community following his death. We therefore welcome the government's decision.
Various opinion polls show that a majority of Japanese support holding a state funeral for Abe, although admittedly there are people who have not yet been won over to the idea. Some of the opposition parties, including the Japan Communist Party (JCP) and the Social Democratic Party (Japan), are among the political groups dead set against the idea of a state funeral.
JCP chairman Kazuo Shii, for example, made the following two points: with public opinion sharply divided concerning Abe, holding a state funeral for him amounts to an endorsement by the state of his political legacy; the state is compelling citizens to express condolences for the late prime minister.
Kenta Izumi, head of the Constitutional Democratic Party of Japan, indicated he did not believe a state funeral for Abe would be appropriate when he declared, "Although the people accept that state funerals for the emperor or empress are appropriate, I don't think that is so for any other person."
All such criticisms miss the mark.
Holding a state funeral for Abe, who was cut down by a gunman in broad daylight, would not just be a recognition that his long time in office as prime minister was due to strong support among the Japanese electorate. As Prime Minister Fumio Kishida has pointed out, the event will be significant as a demonstration to people both in Japan and abroad that Japan is "determined to defend democracy and not give in to violence."
It is certainly not an attempt to deny that opinion concerning such things as Abenomics remains divided or to represent unconditional praise for the late prime minister's achievements while in office.
As for the charge that the government is compelling people to mourn, government leaders have already made clear that September 27 will not be a public holiday and no one will be forced to participate in moments of silent prayer or other forms of remembrance for Abe.
Izumi's contention that state funerals should not be held for anyone who is not a member of the imperial family also lacks persuasiveness. The state funeral for a former prime minister of Abe's caliber provides an opportunity for "condolence diplomacy."
Take for example the case of the funeral for Sir Winston Churchill in 1965. Although Queen Elizabeth was the head of state in the United Kingdom, a state funeral was held for Churchill which was attended by kings and other sovereigns, prime ministers and other representatives from 111 countries, with then-prime minister Nobusuke Kishi attending on behalf of Japan.
Abe championed "diplomacy with a global perspective" and worked hard to make the concept of a "free and open Indo-Pacific" a reality. It is in Japan's national interest to hold a state funeral for him so that we can pay last respects to him along with leaders from around the world.
The government should further explain the significance of the upcoming state funeral to the Japanese people. Once the ceremony for the former prime minister is over, we would also like to see a law on state funerals adopted.
State funerals for individuals who have made great contributions for their homelands are commonplace in other countries. Japan should become a normal country as well in this respect.
RELATED:
Read the Japanese article here.
Author: The Sankei Shimbun