'Finish Your Meals!' is Earth Children's Summit 2018 Message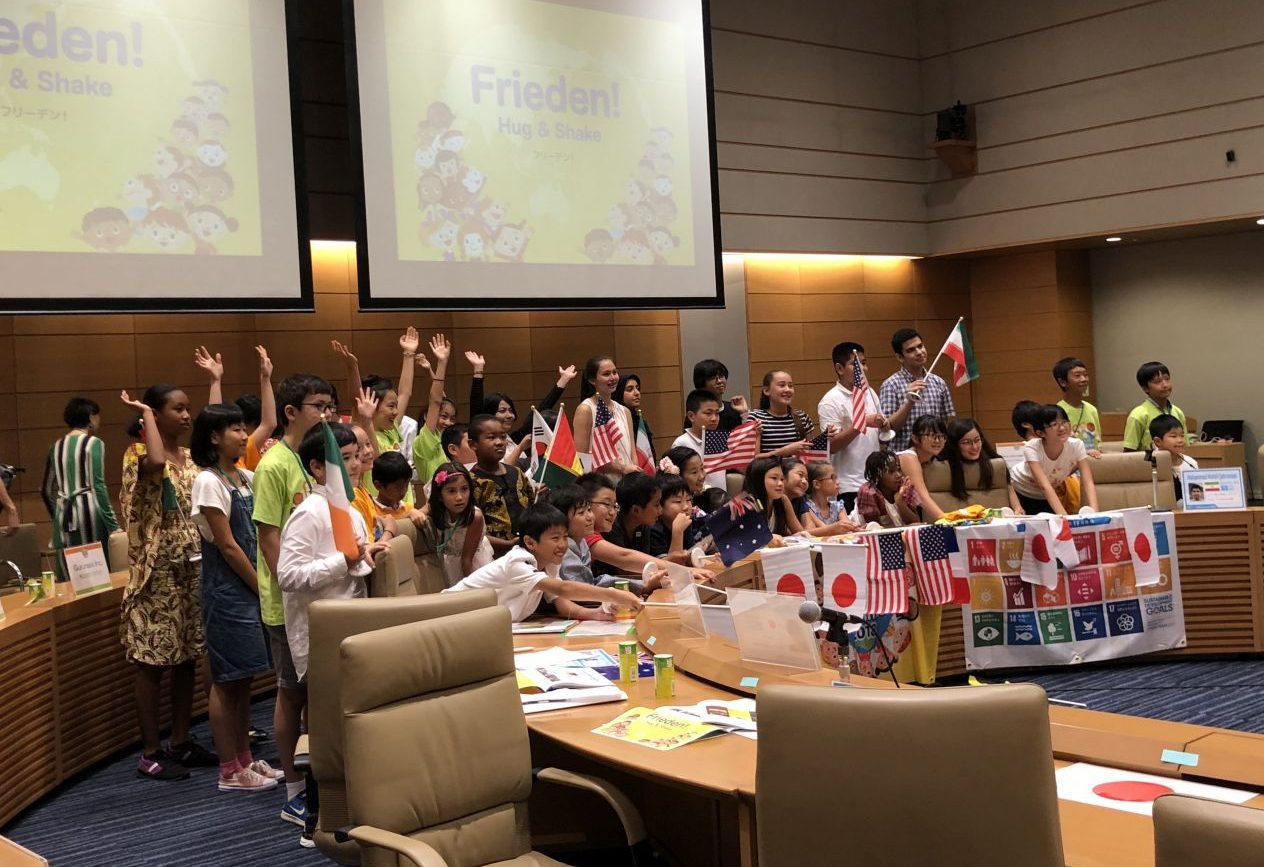 By Yukihiro Watanabe
Japanese online media hub niconico mounted Earth Children's Summit 2018 on August 8 in Tokyo, tackling the issue of food wastage.
Twenty-five delegates — all children, of course — came from various backgrounds, ethnicity, history, culture, and traditions from nine countries: the United States, Guinea, Australia, Jamaica, Ireland, France, Korea, Iran, and Japan.
"Throwing away food is equivalent to stealing food from those who are experiencing hunger," said Iranian high school student Kousar Qahramani.
Daouda Kazuma Traore from Guinea was met with applause when he stated, "Our skin color and features may be different, but inside, we are all the same."
The adults participating in the summit — those from central ministries and agencies, food businesses, distribution industries, and some chefs — seemed to have learned valuable lessons from the candid opinions that the children dished out.
The youngsters' thoughts reflected values and common sense, a perspective that adults seem to have lost through self-centeredness and the need for immediate gain and luxuries.
At the end of the event, the summit's general producer, Japanese chef Haruyuki Yamashita, thanked the children, and apologized on behalf of the adults for what he said was their self-indulgent behavior.
On his own website, Yamashita posted the words of a mother whose child attended the summit:
"I came to a realization during the closing speech by the chef — when I heard him say that because of our egos, adults are unable to speak and think like children do, I had become the exact type of adult that I had resented when I was around the age of my daughter who, before my very eyes, sat engaged in the summit…. I truly appreciate the opportunity for this valuable realization. With my daughter, I would like to work on not wasting food and hope to spread the 'mottainai' mentality to the United States as well. Again, thank you so much."
Mottainai
is a Japanese term expressing the regret over waste. It's equivalent to the English expression, "What a waste!"
The children who attended the summit unanimously expressed that they had a great time and pledged they "will no longer leave meals unfinished."
A child watching the live stream of the summit from a remote location also chimed in, saying, "I will do my summer research project on food waste."
The summit's organizer said they would continue the project for another 10 to 20 years.
If the opportunities for discussion between children and adults could be initiated like this in many countries around the world, starting with the topic of food waste, could the discussions also contribute to finding solutions for multifold social issues?
The hints were in the summit.