France Gives Surprise Honors to Artist Go Nagai Before 'Grendizer' Anime Fans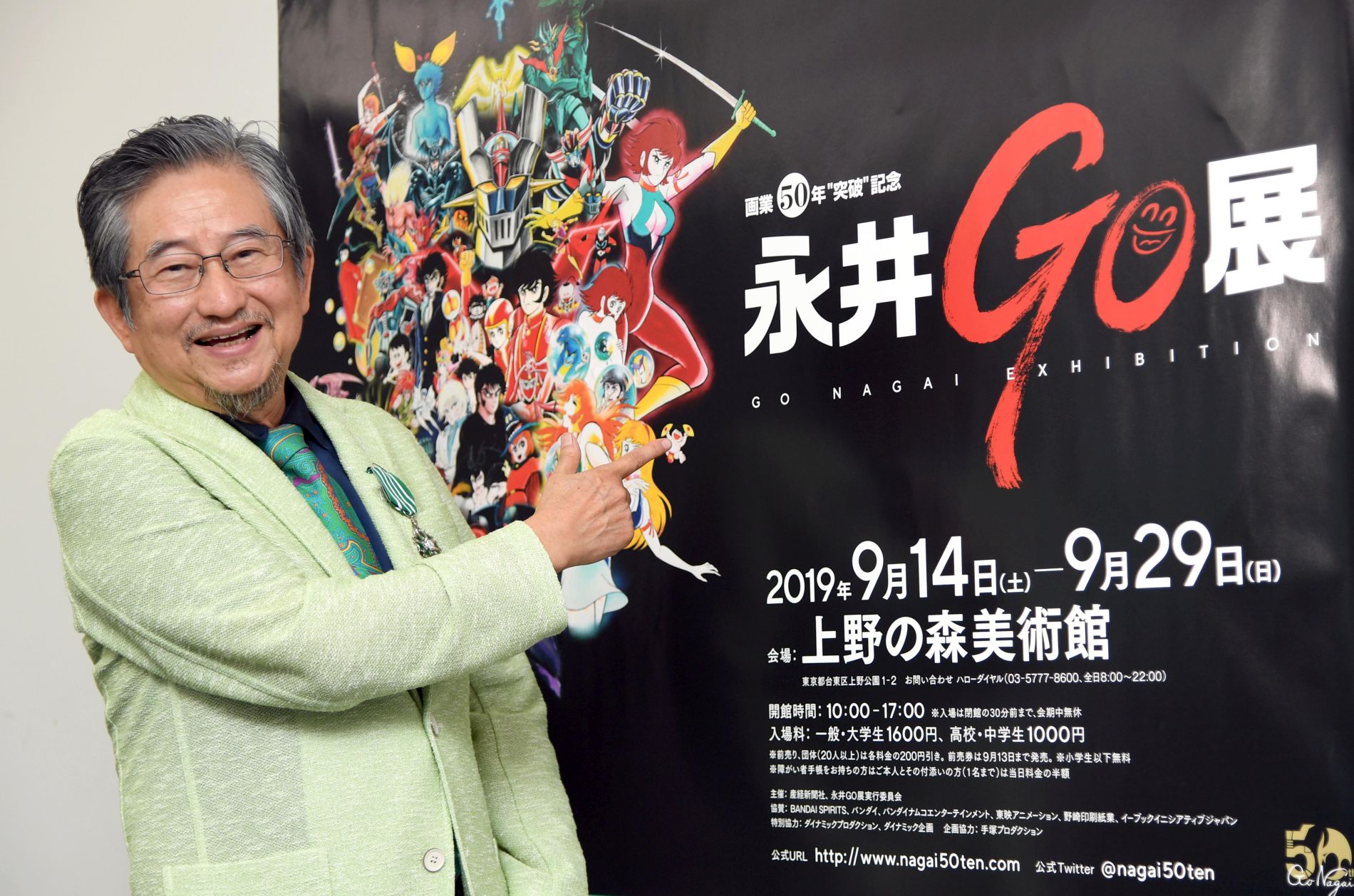 Manga artist Go Nagai, 73, has been awarded the medal of Chevalier (Knight) of the Order of Arts and Letters by the French government, he shared on July 30.
The government of France gives the honors to people who have made "significant contribution to the enrichment of the French cultural inheritance," according to their guidelines.
The celebrated artist held a press conference at the Sankei Shimbun headquarters in Otemachi, Tokyo, to announce the Fifty Years of Go Nagai exhibition (sponsored by Sankei Shimbun), which is set to open on September 14 at the Ueno Royal Museum (Ueno Park, Tokyo).
According to Nagai, he was presented with the medal at the Japan Expo in Paris, an event introducing Japanese culture in France, on July 5.
Putting the medal on his chest, Nagai told the audience at the Sankei event that the award came as a big surprise. "I wasn't told anything about the award beforehand. I was on site giving interviews and doing autographs when they suddenly told me about the award, and my reaction was, 'Huh?'"
Beginning in 1978 and into 1979, Nagai's UFO Robo Grendizer anime was broadcast on French public television under the title Goldorak. It garnered high ratings and was popular among children. Since then, fans of Nagai's work have abounded, leading the French Ministry of Culture to deem him worthy of the Chevalier award for his contribution to arts and culture.
The Chevalier medal is a high honor, ranking only after the Commandeur (Commander) and Officier (Officer) awards.
Describing the scene in Paris, he said: "When addressing the crowd at Japan Expo in French, I quickly conferred with a translator and proclaimed, 'I love France,' bringing an eruption of cheers from about 1,000 fans in the crowd. The award is usually presented at embassies or other more somber locations, so I was quite lucky to be presented with it at such an event."
Nagai expressed gratitude, "Grendizer gained popularity in France over 40 years ago, but I did not create this anime alone. Among those involved, some are no longer with us today, and I believe it is thanks to them that I received this award."
(Click here to read the article in its original Japanese.)
Author: The Sankei Shimbun