FUJI ROCK 2022: A First-Timer's Experience
Whether it was by the food booths or within the crowd as everyone was headbanging or waving their arms along to the songs, people were just downright friendly.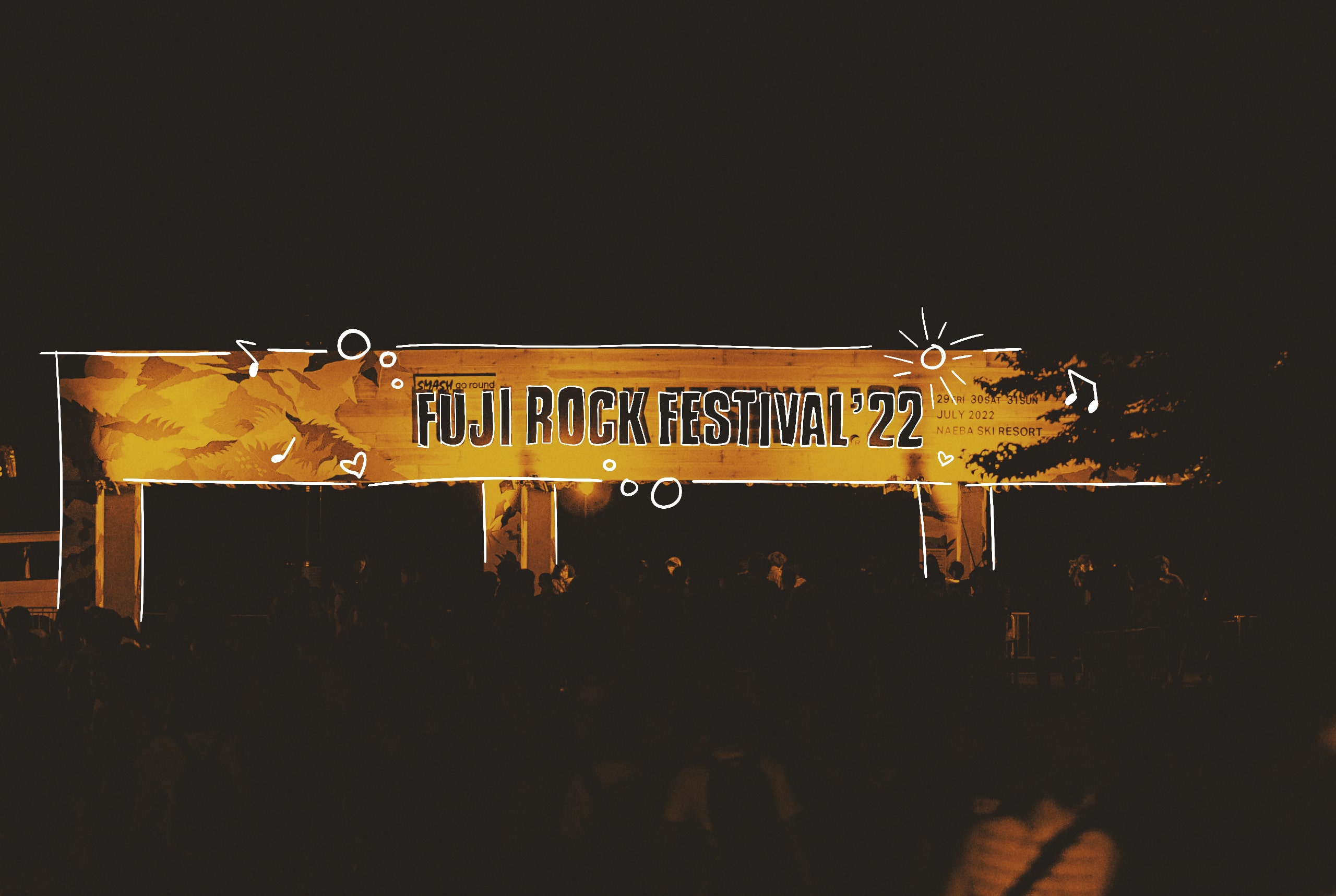 It's been two weeks since Fuji Rock 2022 officially ended, and I'm sure there are many attendees like me whose heads are still spinning, in a good way, from the experience.
As it was my first time going to Japan's largest outdoor music festival, I had a lot of thoughts and emotions before, during, and now after attending it. I'm sharing my personal experience, hoping you'd share your stories too — from this year or before — once you've read this.
First, a disclaimer: My experience was slightly different from most, as I was there to cover the event primarily as a photographer for JAPAN Forward. But there was no way I wouldn't be able to still enjoy the festival as a regular concert-goer. And that's what I want to talk about.
Another disclaimer: These impressions come from someone who had never attended a music festival in Japan prior to Fuji Rock 2022. (I had been to a number of them in the Philippines, where I am based.)
So here are the things that made Fuji Rock 2022 memorable for me, and which I hope would be useful tips for those who, like me, are looking to attend the festival (again) in the future.


There'll Be Walking, Walking, and More Walking
I've read about it in blog posts, seen it in a bunch of vlogs, and been personally told about it. But nothing could compare to actually go through it for three days straight.
I knew that attending Fuji Rock would mean doing a lot of walking. It is held annually at the Naeba Ski Resort in Niigata. And if you haven't been there ー or to any other ski resort ー then let me tell you, it was a huge space to cover.
Imagine looking to catch the different artists' sets at the different stages sprawled across the festival grounds. I'm surprised my legs did not fall off. This was probably the most exercise I had had since the pandemic turned the world upside down two years ago. If you're into that hiking/trekking experience and love it when your legs feel like they're on fire, then for sure you'll love Fuji Rock.
Two things will be your best friends here.
One, comfortable footwear. I highly recommend going around in them. While I wore boots in anticipation of rainy weather (more on that in a bit), the boots I had weren't all that comfortable for walking back and forth across the Fuji Rock grounds. If my legs could talk, they would have yelled some colorful language at me (they probably did).
Second, a foldable lawn chair. This already seems to be a Fuji Rock staple for many seasoned concert-goers, but the lawn chair I got became my instant best friend that weekend. I'm already considering giving it a name.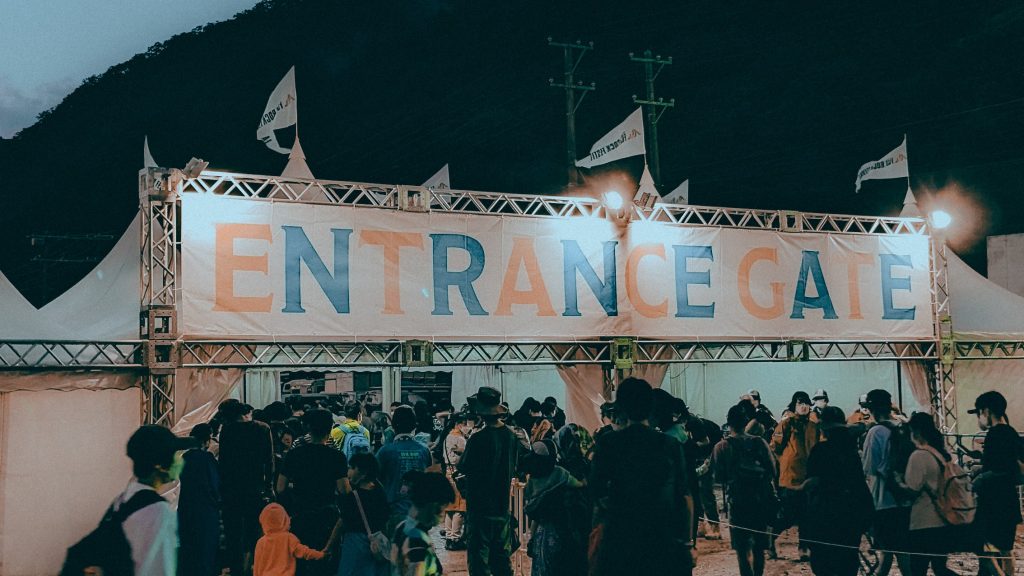 Trust, But Don't Trust the Weather Forecasts
Umbrella? Check. Poncho? Check. Sunscreen? Check. A gallon of water? Check.
Fuji Rock is rather infamous for having erratic weather, mostly due to it being in the mountains of Niigata, along with being held during the onset of summer in Japan. The weather forecasts changed so often when we were there (sometimes even within the day) that we always had to be prepared.
One minute, it was scorching hot without any breeze; the next, the rain would be trickling down and making the grounds muddy. Thankfully, cool winds would come and bless us every now and then, and the rain didn't really pour buckets until the tail-end of the last day (how convenient!).
On the last day, for example, I was walking back to the shuttle bus we took to the festival grounds daily, and it rained. I would have been completely soaked ー enough to last until Fuji Rock 2025 ー had I not had my poncho with me. Until that time, I thought it hadn't been all that useful.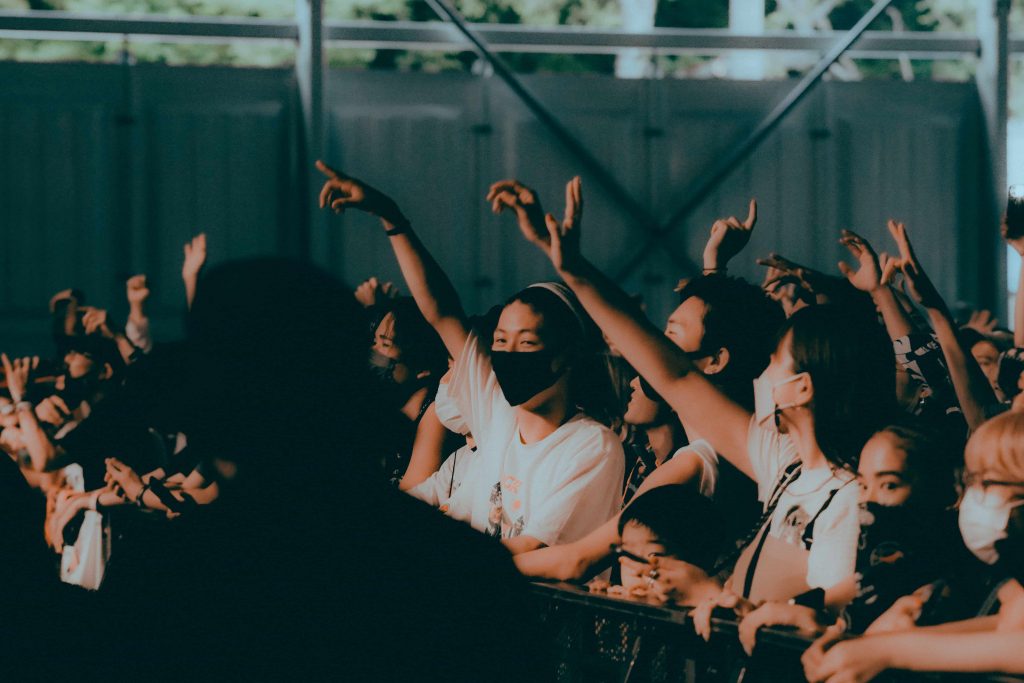 The Sets Start on Time. ON TIME
Speaking of being prepared, one also has to make sure they arrive on time for their favorite artists' set. Fuji Rock strictly adheres to its time table (something that was quite easy to keep track of using the Fuji Rock app). Only occasionally did the start times slightly deviate by about a minute or two, based on my observation.
Now, for those who have experienced gigs or concerts in Japan before, this might come as no surprise. But as a foreigner who had yet to experience something like this during gigs, I considered it a phenomenon, even pretty much a miracle.
As someone who was so used to sets starting late, especially at music festivals, I had to put in a little bit of extra leg work (literally) through most of Fuji Rock 2022 in order to make sure I arrived in time for the artists whose sets I either simply wanted to catch or I had to take photos of.
(Tip: It's no fun needing to run from one stage to another at Fuji Rock. 11/10, I don't recommend it.)


So Much Food, Too Little Space in My Stomach
If there was one thing other than the music that Fuji Rock 2022 had to offer a wide range of, it was the selection of food and drinks to try out. Beer, pizza, karaage, ramen, soft-serve ice cream, grilled fish on sticks, brewed coffee, and sake — you name it, Fuji Rock probably offered it.
There was so much for me to choose from with so little time to try out everything.
If you ever get to go to Fuji Rock, I would advise only one thing in the food category: try something new that catches your eye. Or try anything that seems unfamiliar yet looks, sounds, and, of course, smells delicious to you. You'll never know what you'll discover.
This was how I got to try tantanmen for the first time ever during Day 2 (and got absolutely bummed that it sold out afterwards on Day 3).


The Festival is Clean and Organized, As All Things Should Be
Given how big the event was, one would probably imagine that a huge amount of trash would pile up throughout the entirety of Fuji Rock 2022.
Both surprisingly and thankfully, pretty much everyone cleaned up after themselves. Most people made use of what I liked to call the designated trash tents, complete with proper waste segregation. I barely saw litter anywhere on the festival grounds, which was honestly a feat I never thought possible, based on my past experience with other huge music festivals.
Aside from the fresh mountain air and the wonderful natural scenery, this level of cleanliness personally made Fuji Rock more beautiful than it already was in my eyes.
Everyone was just so disciplined and organized. I have to give a huge shout out to the Fuji Rock 2022 staff as well for keeping everyone in check — and for being kind and guiding us festival-goers throughout the weekend. My whole Fuji Rock 2022 experience would not have been so pleasant without them.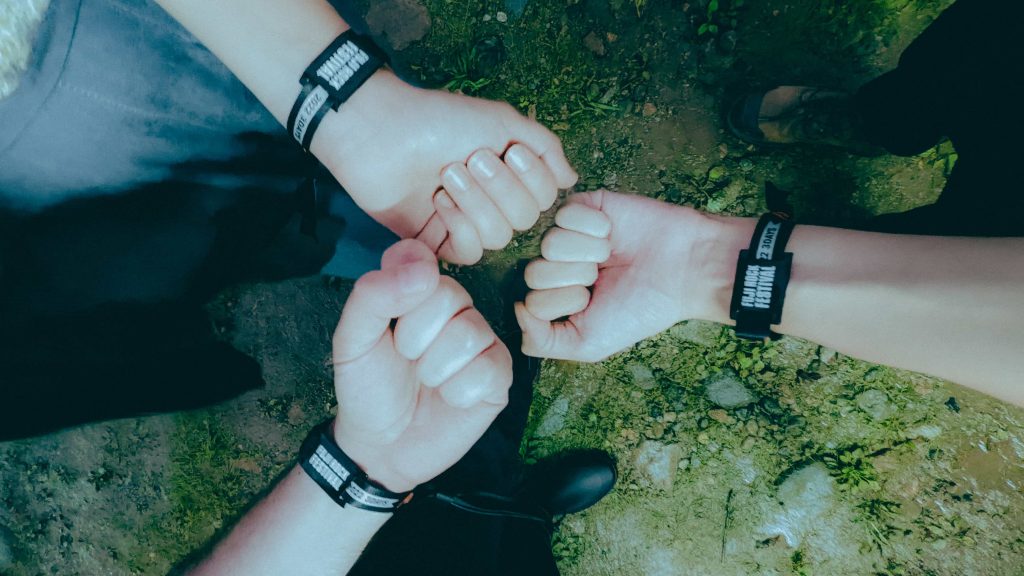 The 'F' in Fuji Rock stands for 'Friends'
Even as a fan of live music, I honestly don't do well in crowds. I could get overwhelmed. This was even more pronounced at Fuji Rock, with the thousands of people constantly roaming around the festival grounds.
But what I found peculiar was that it was those very same people, that same crowd, who helped me enjoy my first time at Fuji Rock so much more.
Whether it was by the food booths or within the crowd as everyone was headbanging or waving their arms along to the songs, I was very surprised by the amount of random interactions I had with other festival-goers. Especially for someone like me, who spoke very limited Japanese.
People were just all-around friendly. Some even struck up a conversation with me first. This helped me ease up a bit, which eventually led to some interesting short chats. And, later on, I actually found the courage to ask people for their portraits.
Whether it's the music, the drinks, or just the overall vibe of being at an outdoor music festival, the atmosphere throughout the whole weekend was nothing short of friendly.


And, Of Course, Great Live Music!
And that's about it. The live music was great, of course — that's a given, since it was Fuji Rock after all.
But everything else I mentioned above was what probably completed the overall experience for me and set it aside from other music festivals I've gone to so far.
In writing all of this, it still feels surreal to me that I actually got to go to Fuji Rock 2022 in the first place. It all feels vivid and also like a blur at the same time.
One thing's for sure, it was a lot of fun and I can't wait to experience it again in the future (yes, including my legs constantly screaming in pain from all the walking each day)!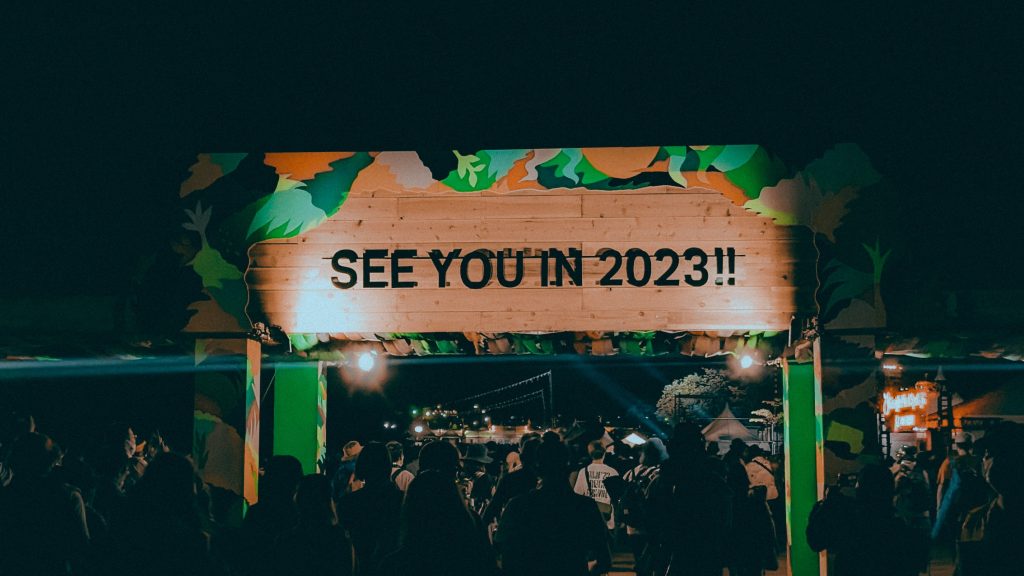 RELATED:
Find more reporting by our team on Fuji Rock here.


Author: Micah Go