Gigantic Floats at Aomori Nebuta Festival Light Up the Summer Sky
Aomori Nebuta Festival, Tohoku's legendary summer event, is finally back with 23 massive floats, lively dance, and plenty of music.
The Aomori Nebuta Festival kicked off on August 2, with a lively display of huge warrior-themed floats illuminating the night.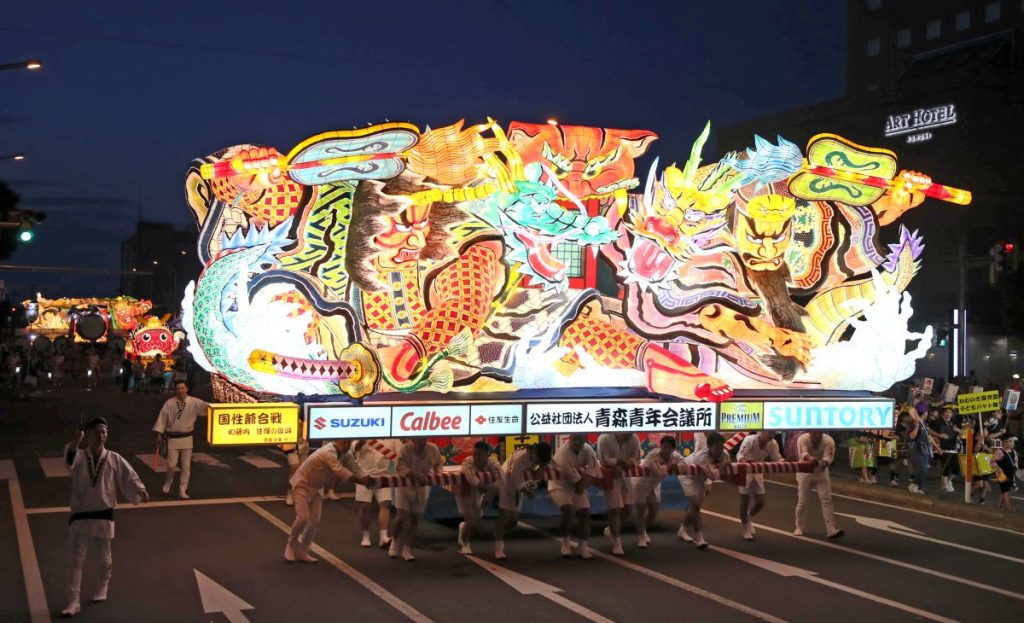 "Haneto" performers, wearing vibrant yukata, danced and jumped while the crowd cheered "Rasserā! Rasserā!" infusing the northern prefecture's summer sky with contagious energy. This marks the festival's return after a four-year break due to COVID-19 restrictions.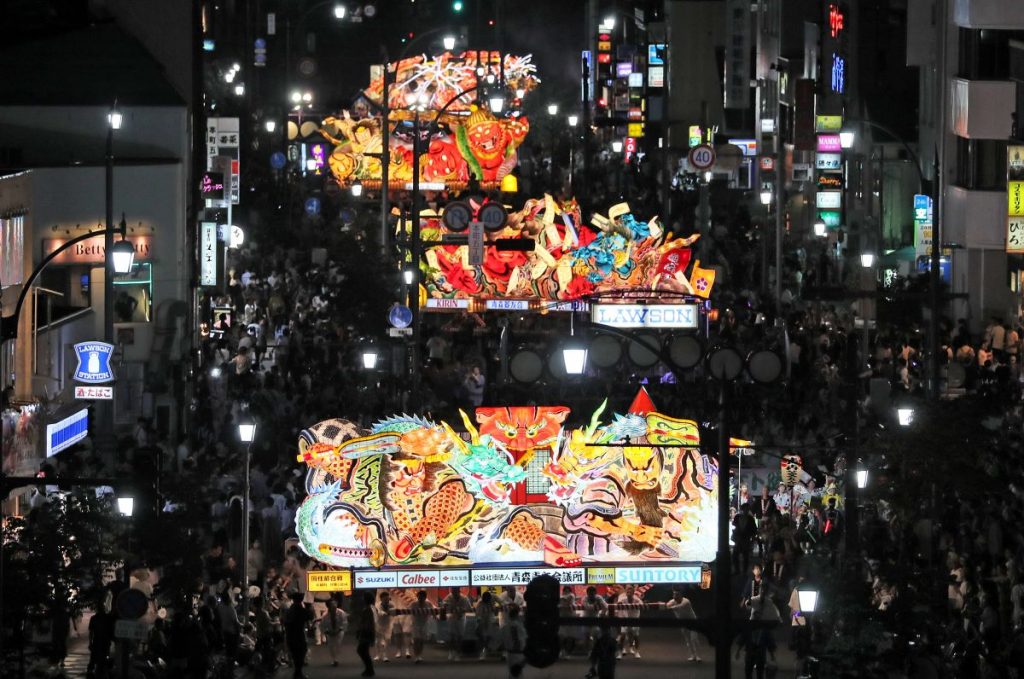 By 7:00 pm, the huge floats were in position, dramatically signaling the beginning of the festival. These floats, each measuring an impressive 9 meters (30 ft) wide, 5 meters (16 ft) tall, and weighing a staggering 4 tons, barely managed to fit on the main street.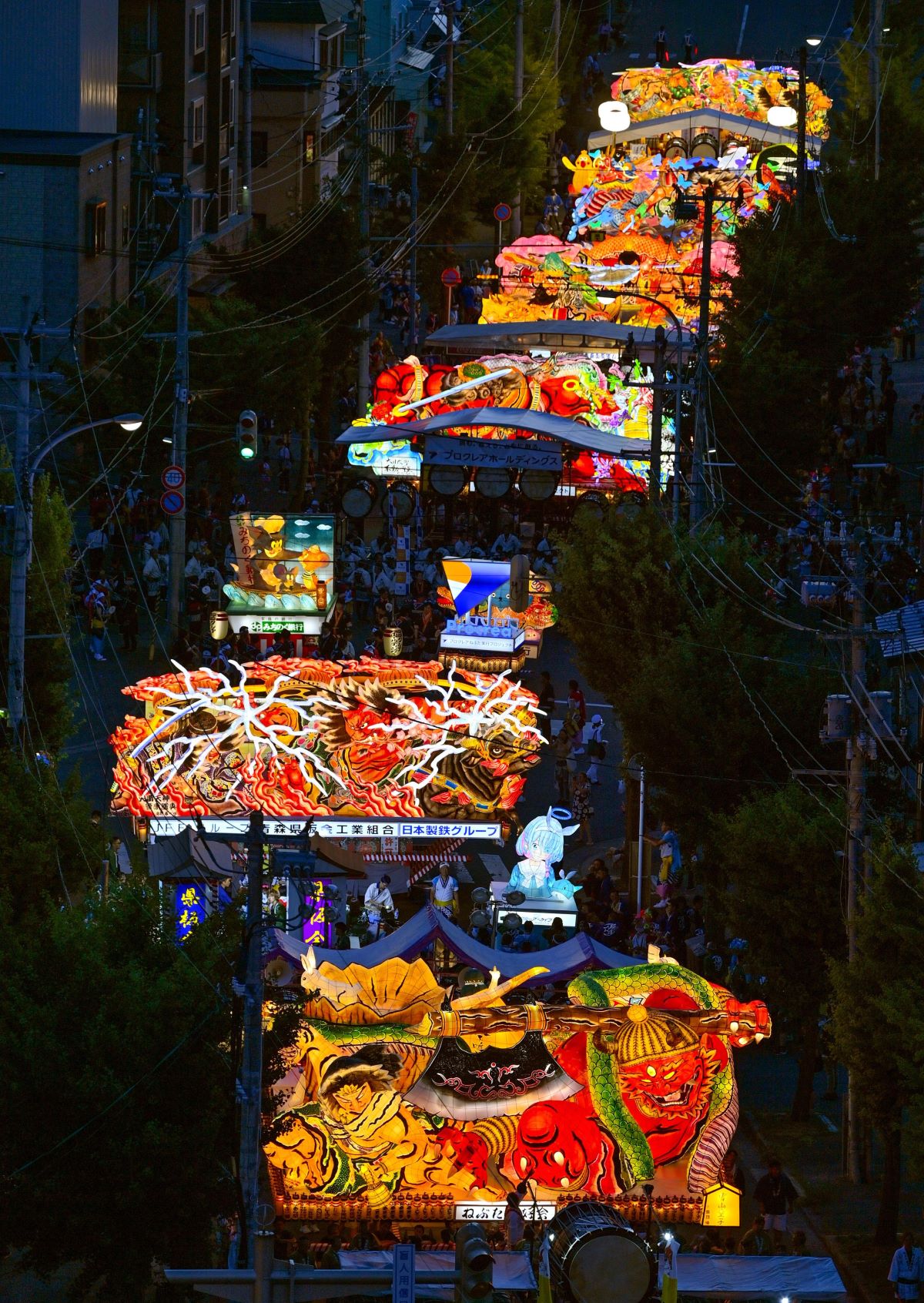 Spirited "haneto" dancers moved in perfect sync with the chants and drums. The Aomori Nebuta Festival will continue until August 7, featuring a total of 23 floats.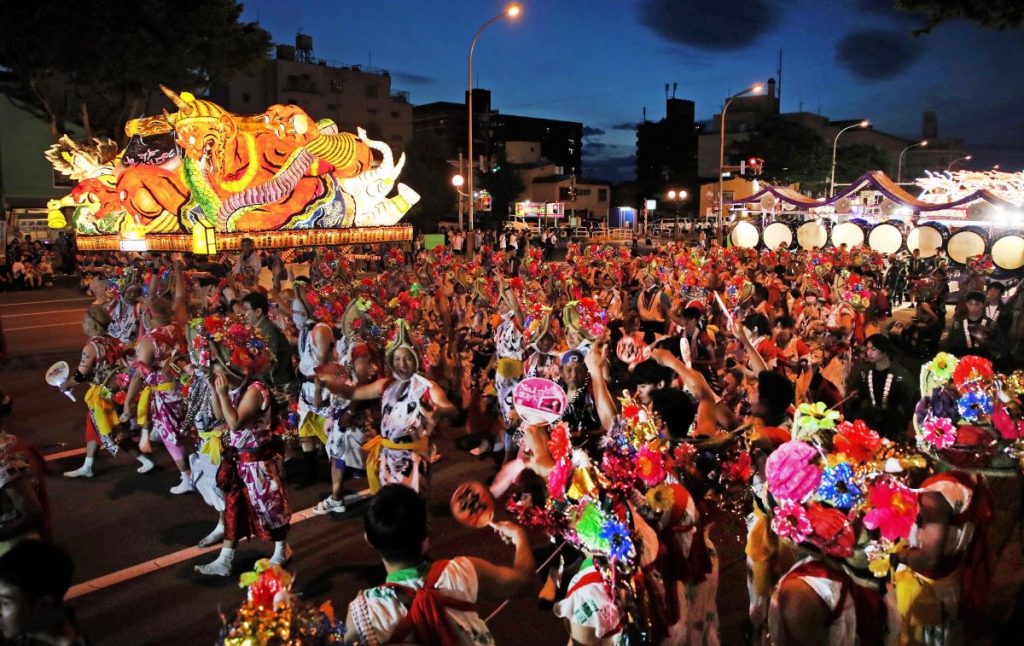 RELATED:
(Read the article in Japanese.)

Author: The Sankei Shimbun