Megumi Yokota Photo Exhibit Opens in Tokyo: 'I Want To See My Daughter Step On Japanese Soil' 
Megumi Yokota and other North Korean abductees are still believed to be alive and their surviving parents urgently hope a resolution will bring them home.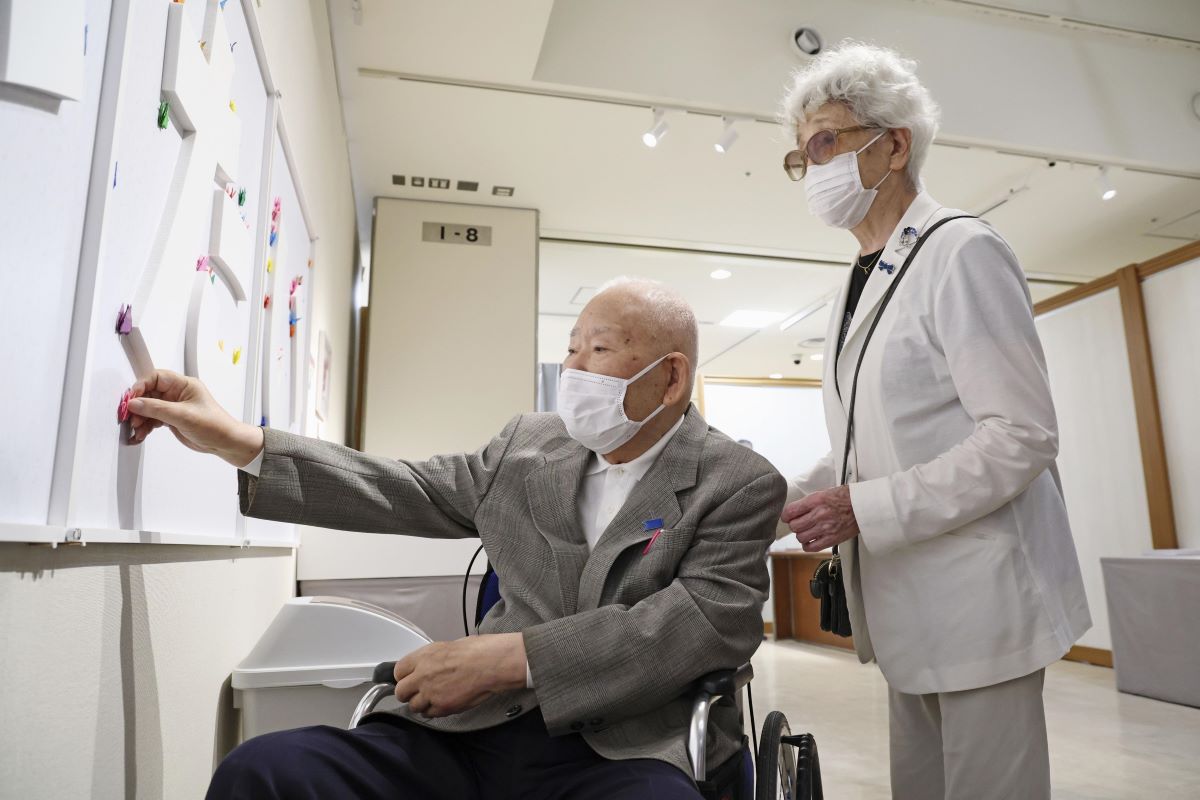 An exhibition of photos of Megumi Yokota opened at the Nihombashi Takashimaya Department Store in Tokyo on April 2. It shows Megumi as she was before her abduction by North Korea when she was only 13. Still held in North Korea, she is now 58.
Megumi's mother, Sakie Yokota (87) participated in a discussion session on the North Korean abductions issue. Joining her was Akihiro Arimoto (95). He is the father of Keiko Arimoto (now 63), who was abducted at age 23.
Sakie Yokota told those in attendance, "I will keep believing to the day I die that she (Megumi) is still in good health. I want to bring her back to step on Japanese soil once again."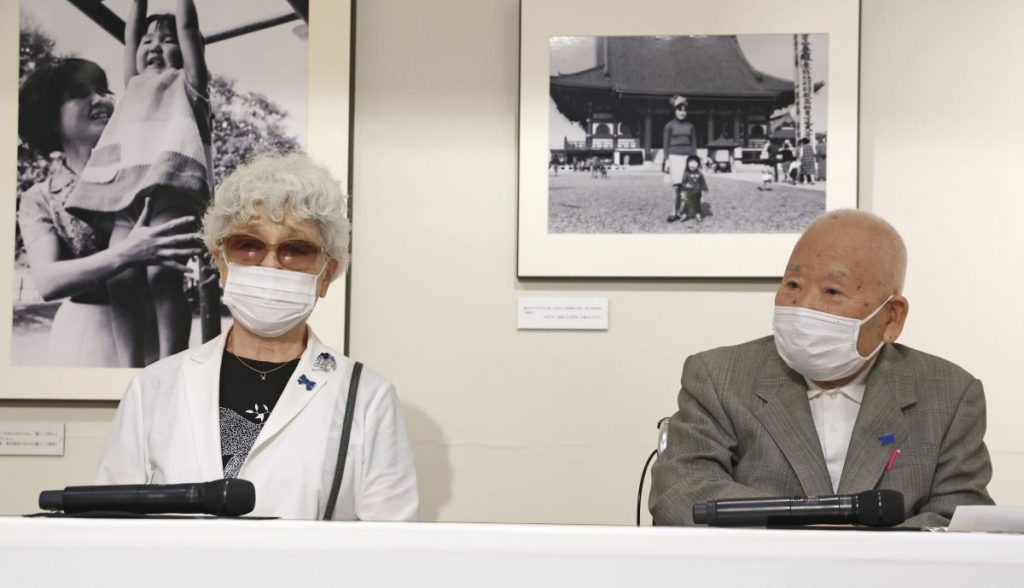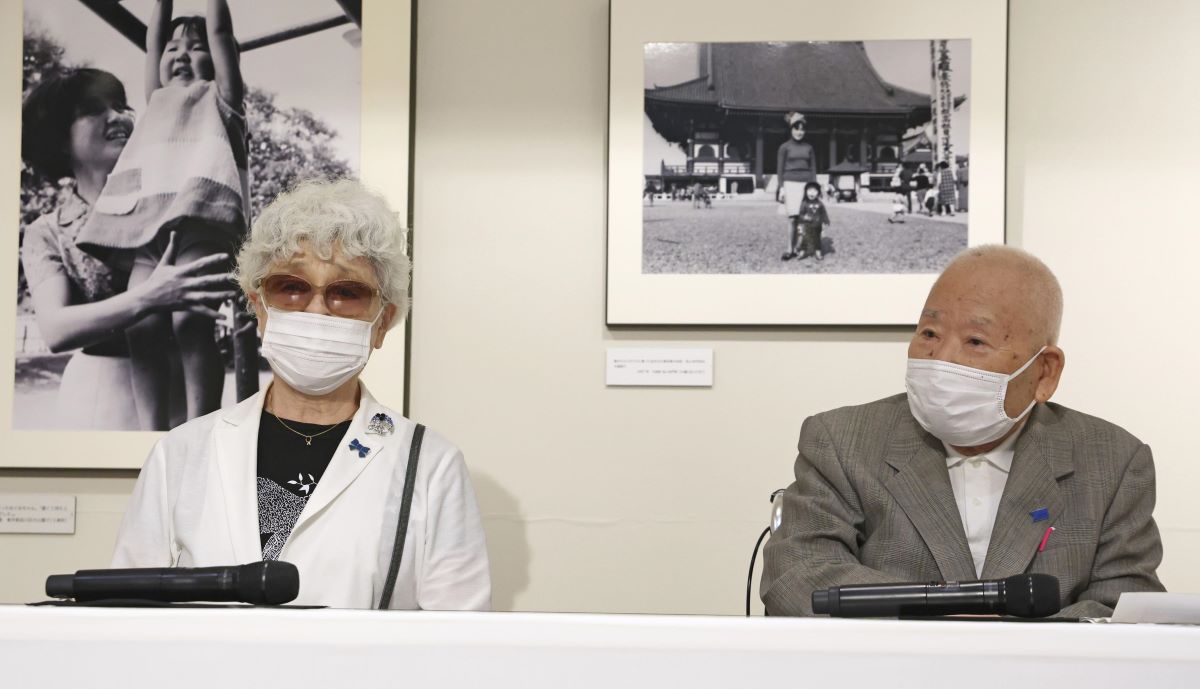 Keiko Arimoto's Abduction
In 1983 Keiko Arimoto was a student studying in London. That is when North Korean agents abducted her. Her father told the discussion meeting the story of how he had personally opposed Keiko's going abroad to study.
However, when a family conference was held at their home in Kobe, he learned that Keiko had already decided. She had gone ahead and paid the money for her overseas study.
"She was a very strong-willed child," he confided.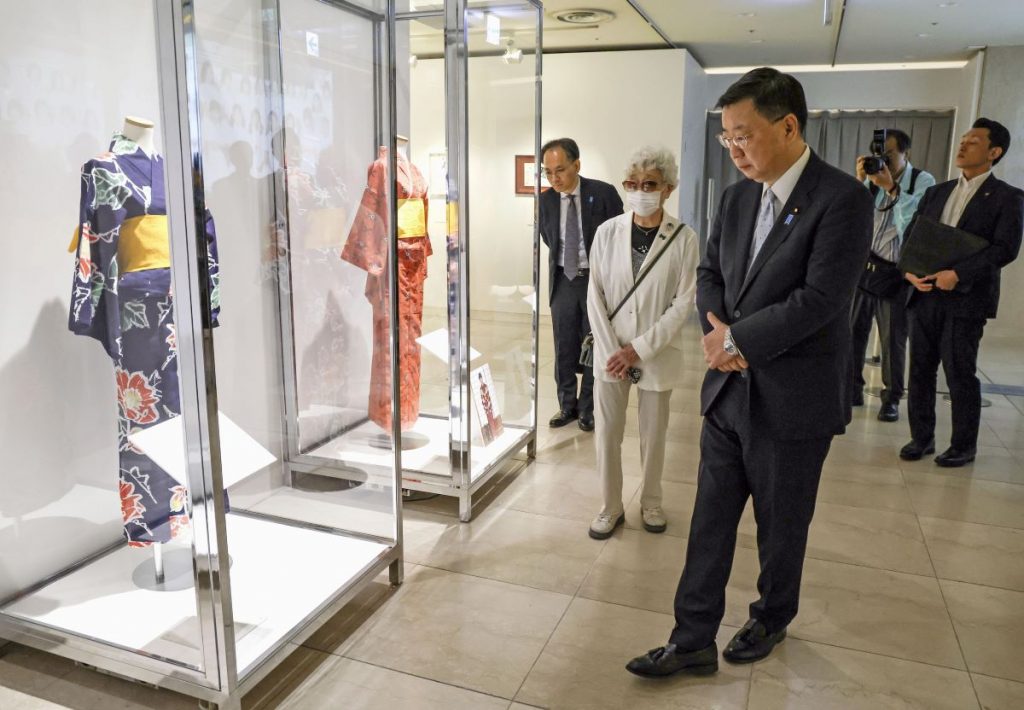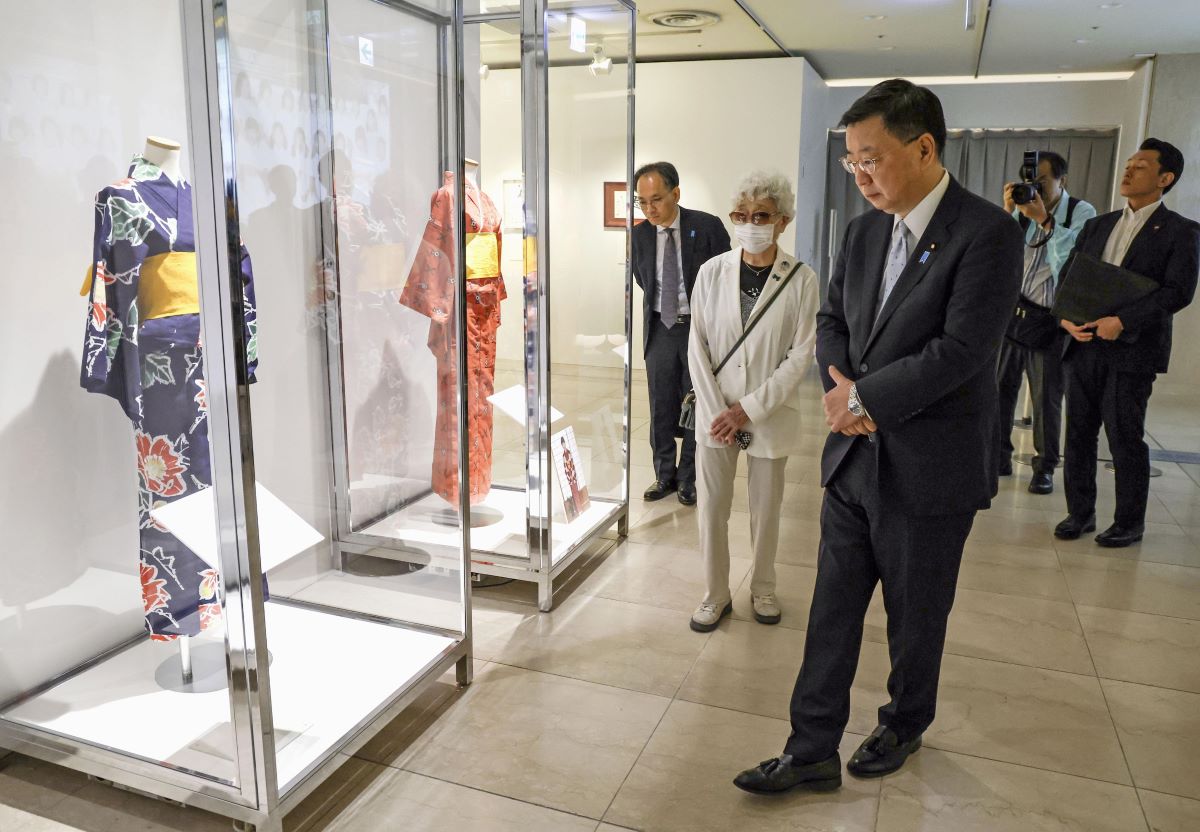 Aging Parents Hope for Reunion
Megumi's mother also shared memories of her days with her daughter. "Megumi and I got along well," she recalled, "and I fondly recall how we were always laughing and having fun."
The abductions issue has dragged on unresolved for many long years since North Korean agents took away their children. Sakie Yokota and Akihiro Arimoto are the only surviving parents of unrepatriated abductees, who are still presumed alive.
Prior to the start of the discussion, Chief Cabinet Secretary Hirokazu Matsuno viewed the photos along with Mrs Yokota. Matsuno concurrently serves as Minister of State for Abductions Issue in the Cabinet of Prime Minister Fumio Kishida.
He told reporters, "Once again, I felt deep regret that Megumi-san could not return to Japan while her father, Shigeru, was still alive."
Shigeru Yokota died in 2020.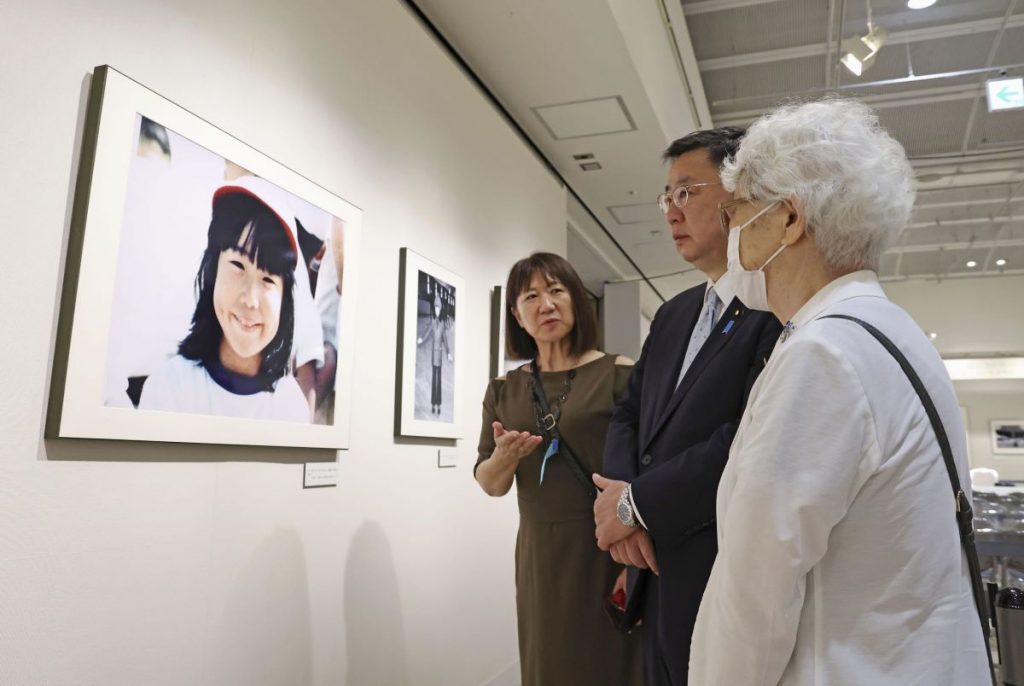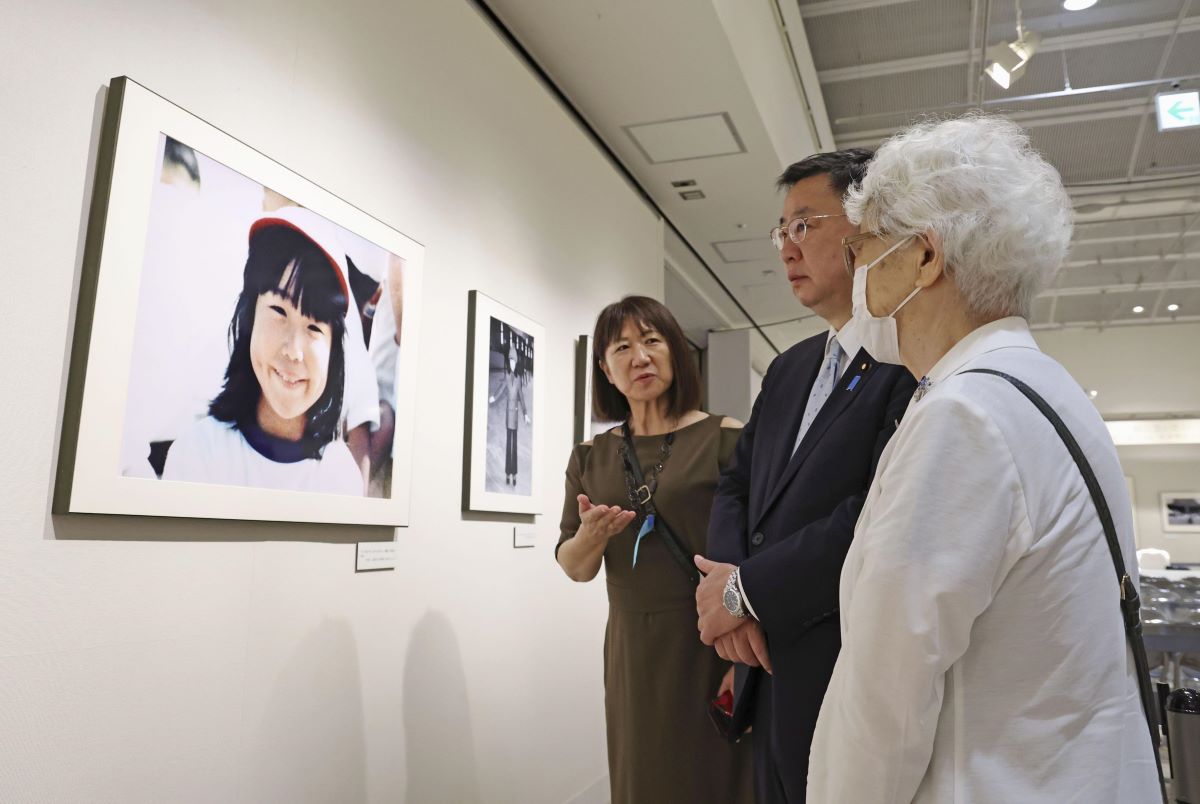 Lose No More Time Bringing Them Home
Sakie Yokota also revealed that she had reiterated to Matsuno her earnest wish for bringing home the victims. She asked him to take up the issue with "renewed resolve."
"Do not let a moment be lost in seeking a solution to the issue," Megumi's mother implored.
On display at the exhibition are more than 170 items. Among them are photos of Megumi that Shigeru Yokota himself took, along with personal memorabilia.
A kimono belonging to Mrs Yokota is one of the items on public display for the first time. Megumi wore the kimono when her father photographed her in January 1977 at their Niigata City home.
The Megumi Yokota Photo Exhibition runs through August 14. Admission is free.


Learn about Megumi Yokota's abduction and the North Korean abductions issue on JAPAN Forward.
RELATED:
(Read the report in Japanese.)
Author: The Sankei Shimbun