Summer Festivals: What's Behind the New Strategy of Premium Seats
Anyone can join summer festivals for free, but for foreign visitors and others who want more, local communities are offering premium seats with extra benefits.
This is the first summer since authorities downgraded COVID-19 to a Class V infection. Now, municipalities throughout Japan are ready to hold summer festivals like they did up to four years ago, before the pandemic.
Free enjoyment has always been part of the Japanese summer festival experience. But recently, there has also been a conspicuous new phenomenon of selling premium seats. These can cost more than a few hundred thousand yen (hundreds to thousands of USD).
Yet, there is some logic behind the move. Organizers created restricted areas of expensive seating with the aim of responding to the needs of inbound foreign tourists who do not mind spending large sums to enjoy the festivals from an exclusive area. 'Added value' is the keyword.
We asked experts to interpret this premium seat strategy for us.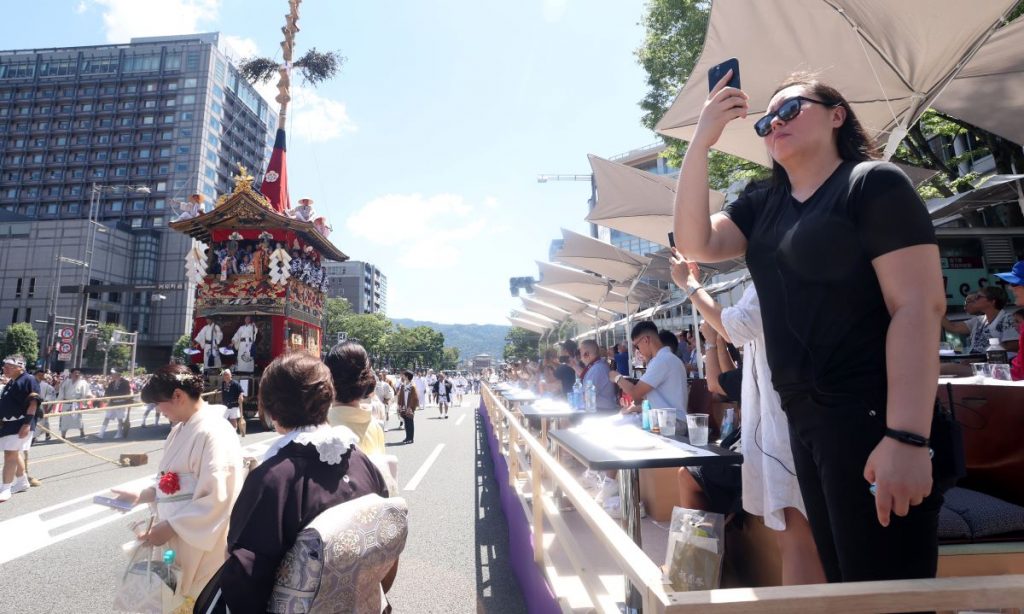 Gion Matsuri in Kyoto
Kyoto's Gion Matsuri is one of the three great festivals of Japan. Although you can attend for free, there are also premium seats available now. Recently the premium seats for the Yamahoko Junko floats procession held on July 17 sold for as much as ¥400,000 JPY ($2,875 USD) a ticket. They consisted of 84 Japanese-style seats set up on a one-meter tall pedestal, with low chairs on tatami mats.
Buyers enjoyed the Tsujimawashi, a performance where Yamahoko floats were spun 90 degrees in front of their eyes. Meanwhile, they feasted on Kyoto obanzai cuisine and drinks, including alcohol. Earphone guidance in English and Chinese was also provided to explain the festival.
Details on the booking website were primarily in English. According to the promoters, Kyoto City Tourism Association, this product was selected by the Ministry of Land, Infrastructure and Tourism's Inbound division and qualified for subsidies. All profits went to preserving Gion Matsuri.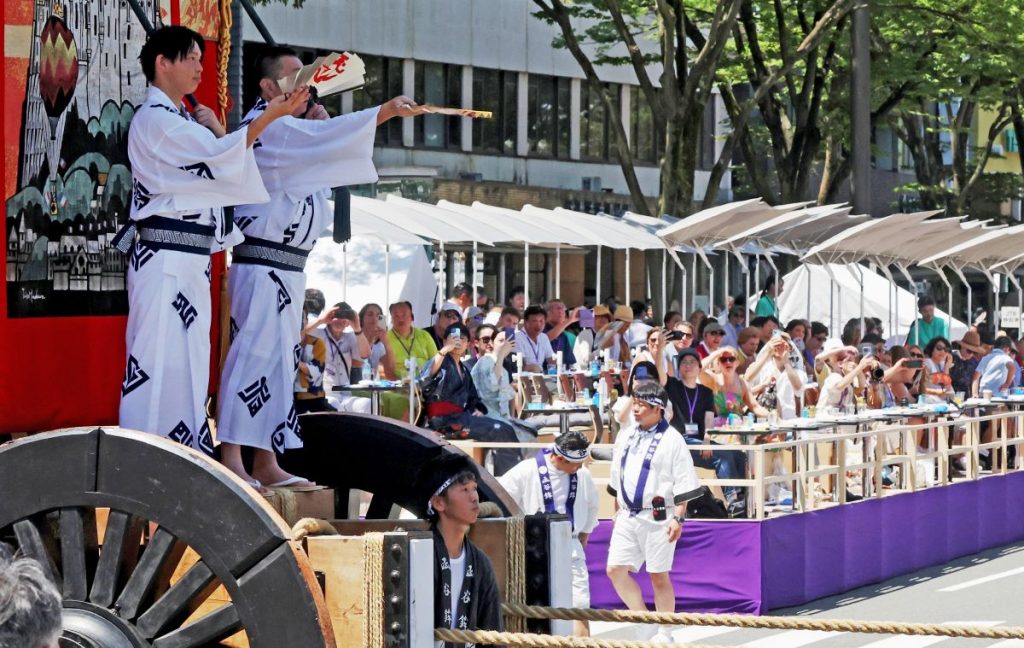 Awa Odori in Tokushima
Tokushima is famous for its Awa Odori Festival from August 12-15. And it, too, has now created high-end stand seats. Called the "Awa Odori Hospitality Seats," these are also aimed at inbound tourists coming to see the festival. There are a total of 160 seats, priced at ¥ 200,000 JPY ($1,440 USD) per seat, which is an unprecedented price point. The most expensive seats up to last year were only around ¥5,000 JPY ($36 USD).
The stand seats allow buyers to see the dancers as they perform on the outdoor stage right in front of them. And meals, including local sake and Tokushima chicken, will be served. Additional services include a talk by the dancers explaining their movements after the performance. An English interpreter will also be available.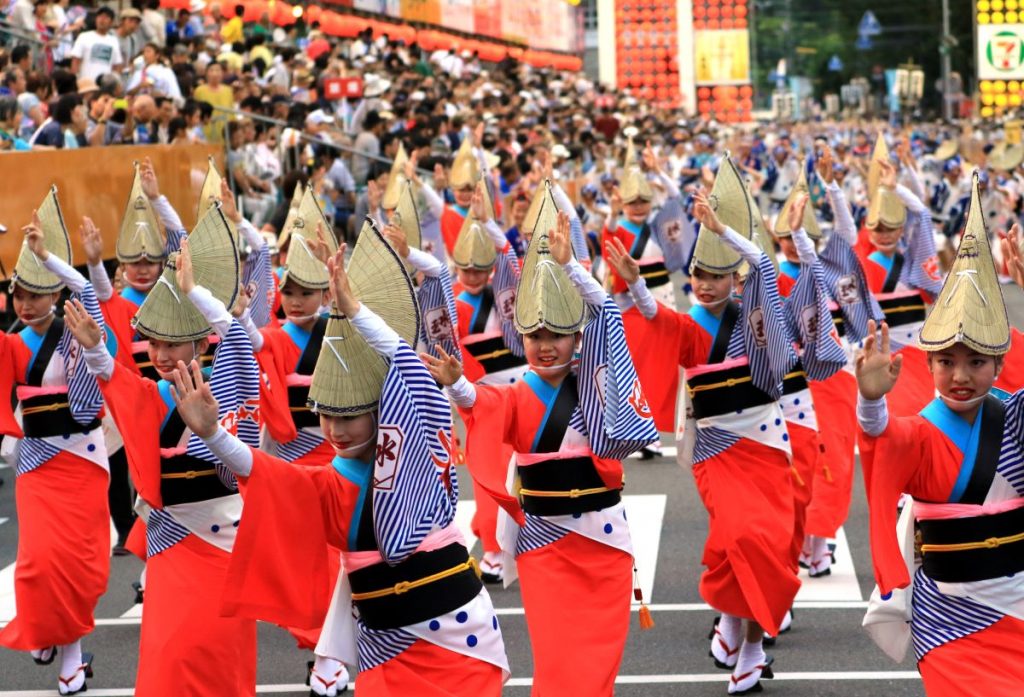 Aomori's Nebuta Matsuri
Aomori Prefecture's Nebuta Matsuri is one of Tohoku's three great festivals. It will be held from August 2 to 7 in 2023, with VIP seats offered for as much as ¥ 1 million JPY ($7,200 USD). The price is per group of up to eight viewers, so it will be upward of ¥ 125,000 JPY ($900 USD) per person. Spectators in these seats will see the Nebuta floats pass in front of them from spacious seats in the stand. A Nebuta artist's real-time commentary is included in the service. So is delicious local food and an exclusive concierge.
In 2022, when special seats were put on sale, they sold out in only two days. And after the festival ended, travel agencies and wealthy travelers also inundated the organizers with inquiries.
Kensuke Sugawara (30) of Omatsuri Japan, the Tokyo-based event company that set up the seats alongside Aomori City, explains. "Now that the worst of the pandemic is over, inbound travelers' needs are diversifying. Festivals are an important tourism resource. They help revitalize local economies and give back to festival organizers."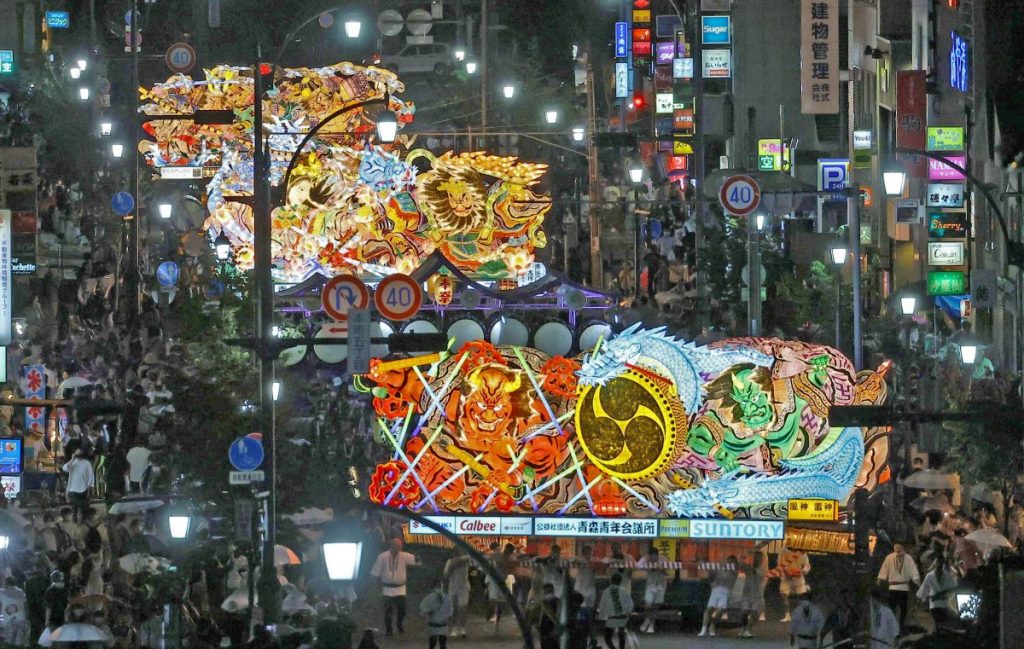 Driving the Move to Premium Seats
Japan's summer festivals are also expanding the reach of premium seating strategies. Kotaro Toriumi, a 44-year-old airline and travel analyst, explains. "Locals may wonder if paying so much to attend free festivals is really worth it. But those tickets are being bought, which means that they have that much value."
After noting that festivals mean different things to different people, Toriumi explained the strategy. "Ninety percent of the people may think they're too expensive," he said. "But it is enough if 10% thinks it's a fair price."
Regarding the profits, he also addes, "It's like sponsorship funding for the festivals. Organizers should do whatever they can to bring positive results to their festivals. Moreover, I believe we will see more premium seats in the future."
RELATED:
(Read the article in Japanese.)
Author: Sachimi Tanaka, The Sankei Shimbun