[COMPLETED] Giveaway: Limited Edition Reiwa Newspaper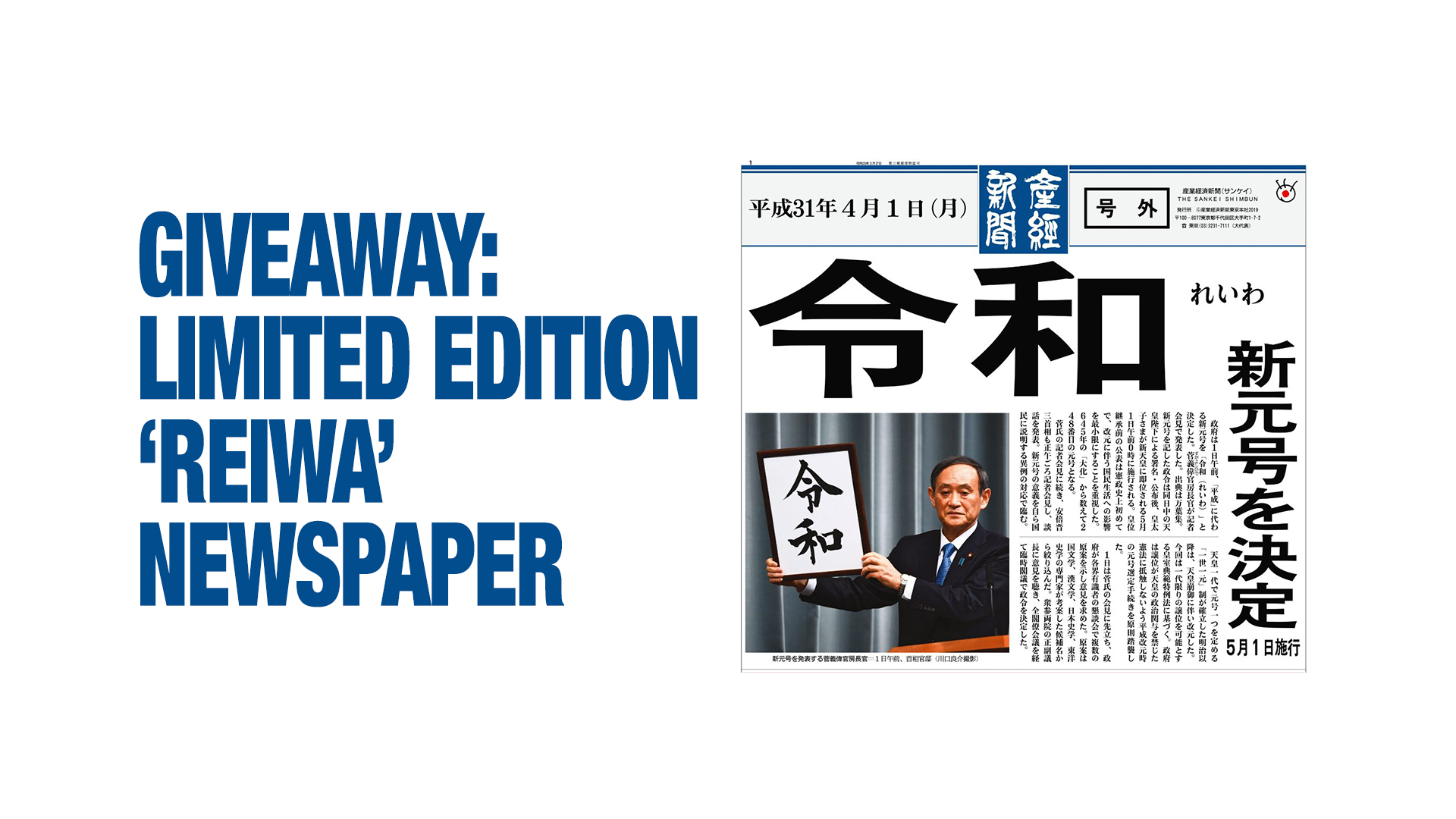 Reiwa, the name of Japan's new imperial era, is the first to be chosen from a traditional work of Japanese poetry.
The era name — announced on Monday, April 1, by Chief Cabinet Secretary Yoshihide Suga — means "beautiful harmony". It is based on a poem from the Manyoshu.
JAPAN Forward would like to giveaway a limited edition Sankei News newspaper to three (3) lucky readers - postage paid by us to where ever you live in the world! Read below on how you can be in the running for such a highly coveted piece of Japanese history.
[UPDATE: This giveaway has ended. Winners have been contacted and congratulations to all!]
---
All it takes is three (3) simple steps to enter the giveaway:
1. Like the giveaway photo above (look for it on Monday, April 8, at 9 p.m. JST on JAPAN Forward's Facebook page).
2. Like and Follow JAPAN Forward on Facebook.
3. Complete the questionnaire below:
By entering this giveaway, you are agreeing to JAPAN Forward's Privacy Policy and Terms of Use.
The giveaway begins April 8 at 9 p.m. and ends Sunday, April 18, at 11:59 p.m. JST. Winners will be contacted and announced the week of April 22, or when all candidates have been confirmed. Good luck!
Terms and Conditions:
You must reside or have an address to receive the limited edition Reiwa newspaper by mail.
You must follow and like the JAPAN Forward Facebook page to be in the running for the giveaway.