Top 5 Sakura Food Choices for your Hanami Experience!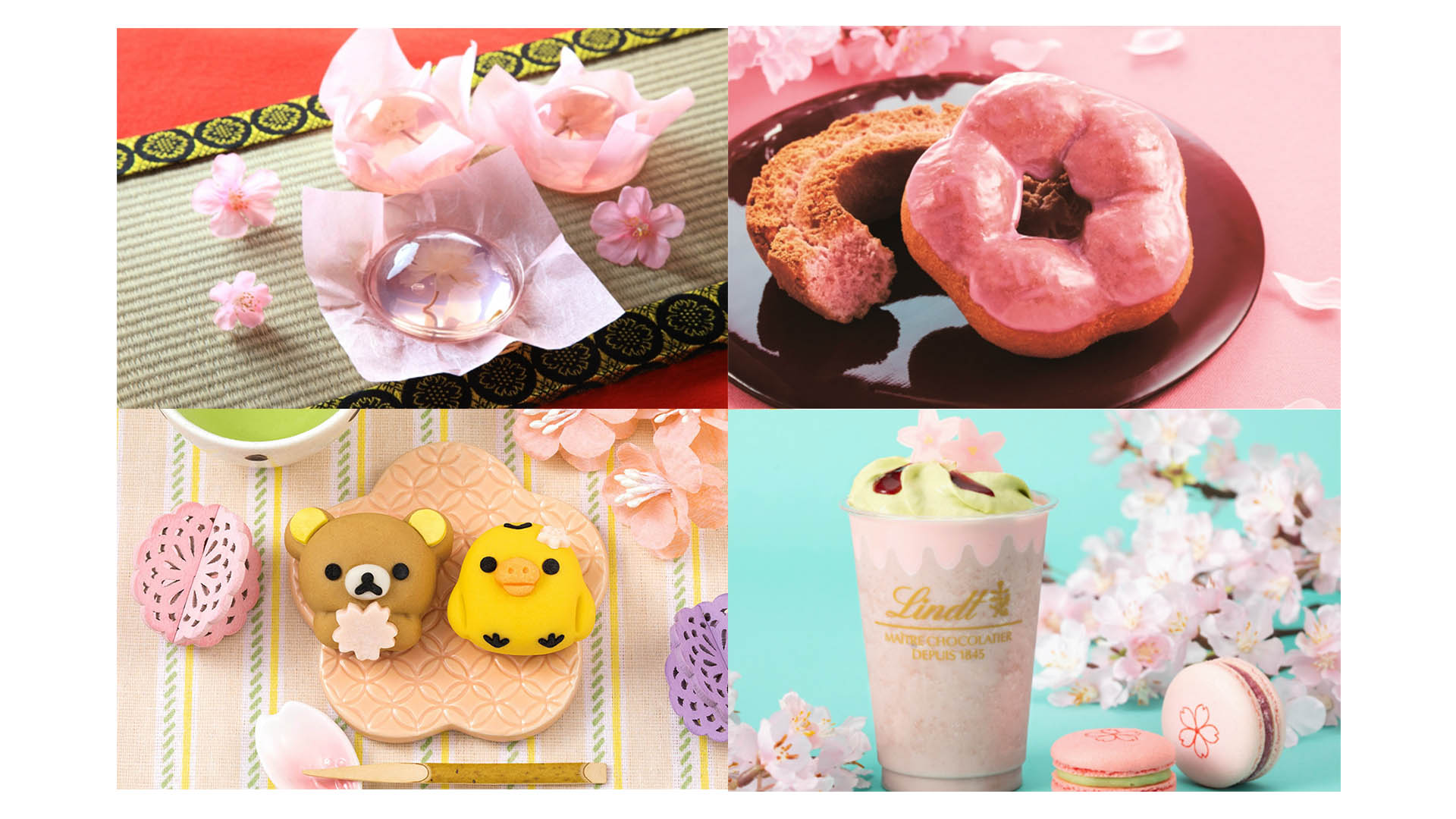 Anyone who has been in Japan during cherry blossom season knows the madness of this time of year, from the products, to the crowd filled parks and other venues.
And there is no better way to deal with craziness than eating and drinking to your heart's content during this hanami happiness.
We are therefore providing a "Best 5" sakura related food and drinks to enjoy during cherry blossom viewing season.
For best viewing spots, make sure you check our 2019 Cherry Blossom Viewing Guide, and take snaps along the way the Cherry blossom Photo Contest!
Best 5 Food and Drinks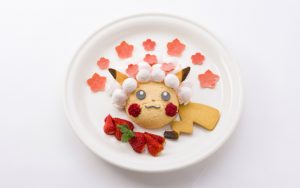 The cherry blossom craze has taken over again and the world's first permanent Pokemon Cafe, located in Tokyo, is getting in on the action. They've just released details of a brand new menu to celebrate the one-year anniversary of their opening, and it includes some sweet spring additions.
The Pokemon Cafe came up with a creative (and unexpected) way to incorporate the sakura motif into the menu, with a 'sakura afro', depicting the pocket monsters rocking their pretty pink afro hairstyles.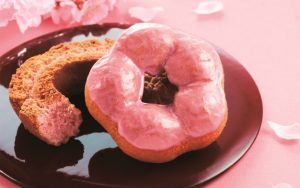 Mister Donut, a popular doughnut chain in Japan is behind the super cute Pikachu faces which were sold for a limited time only. And, they don't shy away from other seasonally themed new treats, such as their Halloween line.
They're getting in on the spring fun again this year with six delicious looking cherry blossom themed doughnuts. The particular theme of these doughnuts is not just sakura in itself, but traditional Japanese sweet, sakura mochi, taking inspiration from the soft, squishy texture and subtle cherry blossom taste.
Their appearance also follows the season - the doughnuts have taken on the shape of a pretty sakura flower. They come in sakura flavor, kinako flavor and adzuki bean sandwich varieties.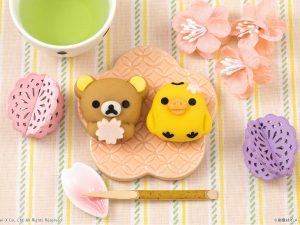 Wagashi is a term that includes various traditional sweets or desserts. Distinctly Japanese ingredients and flavors are used, like matcha, adzuki beans and kinako (roasted soy bean flour), making them completely different from their Western counterparts.
They are often eaten as an accompaniment to green tea and seen in traditional Japanese tea ceremonies.
Another occasion which is perfect for wagashi is cherry blossom season. The most common way to enjoy the Japanese springtime is 'hanami', flower viewing picnics. It is the perfect time to snap up all the limited edition cherry blossom flavored goods that have been popping up in Japan since February.
If you're a fan of cute characters and wagashi, you'll be happy to know that a new crossover is about to turn up at your neighborhood Lawson - the Japanese convenience store - for the spring season.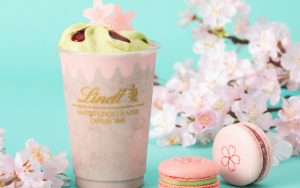 The Starbucks Sakura Frappuccino, which appears every spring in Japan without fail, has become the envy of the world.
For fans of both the corporate coffee shop colossus and Japanese cherry blossoms, this sought-after drink is the ultimate Instagram fodder. So much so, that it is often sold out in many Tokyo stores almost as soon as it goes on sale.
But perhaps Lindt Japan could be a competitor in the cherry blossom themed beverage department. They have released their White Chocolate Sakura Ice drink every year, but they make it original by switching up the toppings and appearance of the beverage.
This year, two types of cherry are blended with white chocolate to make the decadent drink. It's topped with whipped cream, which contains real cherry blossom leaves, pickled to preserve them. The cherry blossom leaves have a slight salty taste to counterbalance the overwhelming sweetness.
The elegant look is finished off with cherry sauce and perfectly formed sakura flowers made from Lindt's famous chocolate.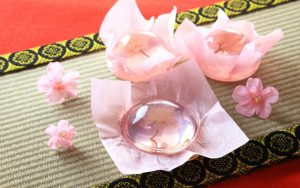 Source: At Press
These raindrop jellies come from an Akita confectioner called Eitaro, a company that dates all the way back to the Meiji Era.
Eitaro's lovely handmade sweets contain a homegrown blooming cherry blossom captured in the jelly. The blossom is pickled in order to preserve it, then honey is added for sweetness. The translucent jelly is slightly pink and flavored with cherry blossom liqueur.
This season's beautiful blossoming jellies can be bought online, in Eitaro shops or at the Akita train station and airport. Otherwise, they can be picked up in some department stores that carry the brand.
[This compilation was done in collaboration with our partner, grape Japan. To read the rest of the articles, check "Tokyo's Pokemon Cafe Reveals One Year Anniversary Menu Complete with Cherry Blossom Pikachu Dessert", "Sakura Flavour Cherry Blossom Doughnuts from Japan's Mister Donut", "Rilakkuma Sakura Traditional Japanese Sweets Coming to Convenience Stores for Cherry Blossom Season", "Lindt Japan Unveils Cherry Blossom Chocolate Drink to Rival Starbucks' Sakura", "Japan's Raindrop Jellies Are Back with Real Cherry Blossoms Inside"]