Heavy Rain Forecasts by Supercomputer System in Latest Update to Japan's Resilience Plan
Outlining Tokyo's policies toward building disaster resilience, the plan's latest update includes the use of a supercomputer system to forecast heavy rain.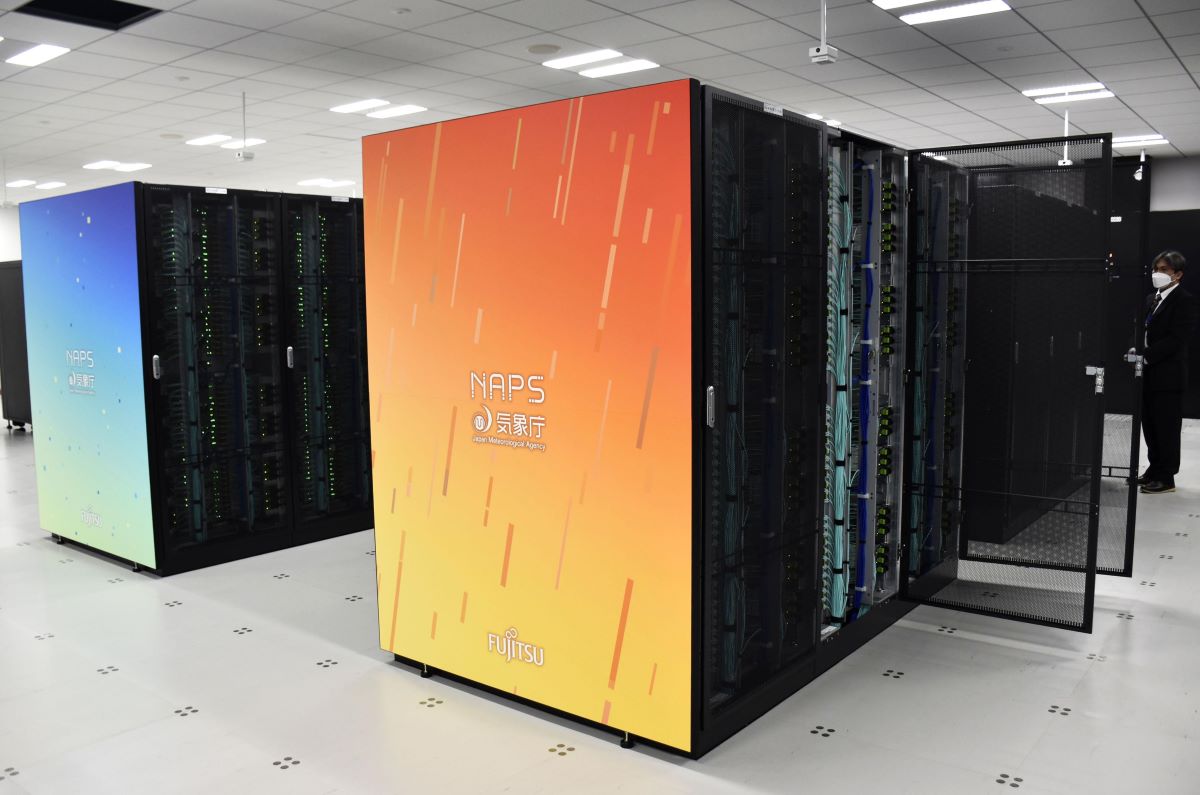 On July 19, several government sources revealed that the Japanese government would revise the Fundamental Plan for National Resilience. The revised draft stipulates guidelines for building a disaster-resilient nation. A Cabinet decision on the revision was reached on July 28. In order to cope with increasingly severe natural disasters, the new plan calls for the use of digital technology. Such technology can improve the accuracy of forecasts for linear rainbands, torrential rain, and typhoons. The plan also seeks to further strengthen community-based disaster prevention capabilities.
Supercomputer Forecasting System
The proposal lists the impact of climate change and digital technology as significant "changes in social conditions." These changes must be taken into consideration in developing national resilience. For instance, heavy rainfall from linear rainbands has caused extensive damage across Japan in recent years. In order to mitigate this damage, the plan includes using a linear rainband forecasting supercomputer system. The Japan Meteorological Agency began operating this system in March 2023.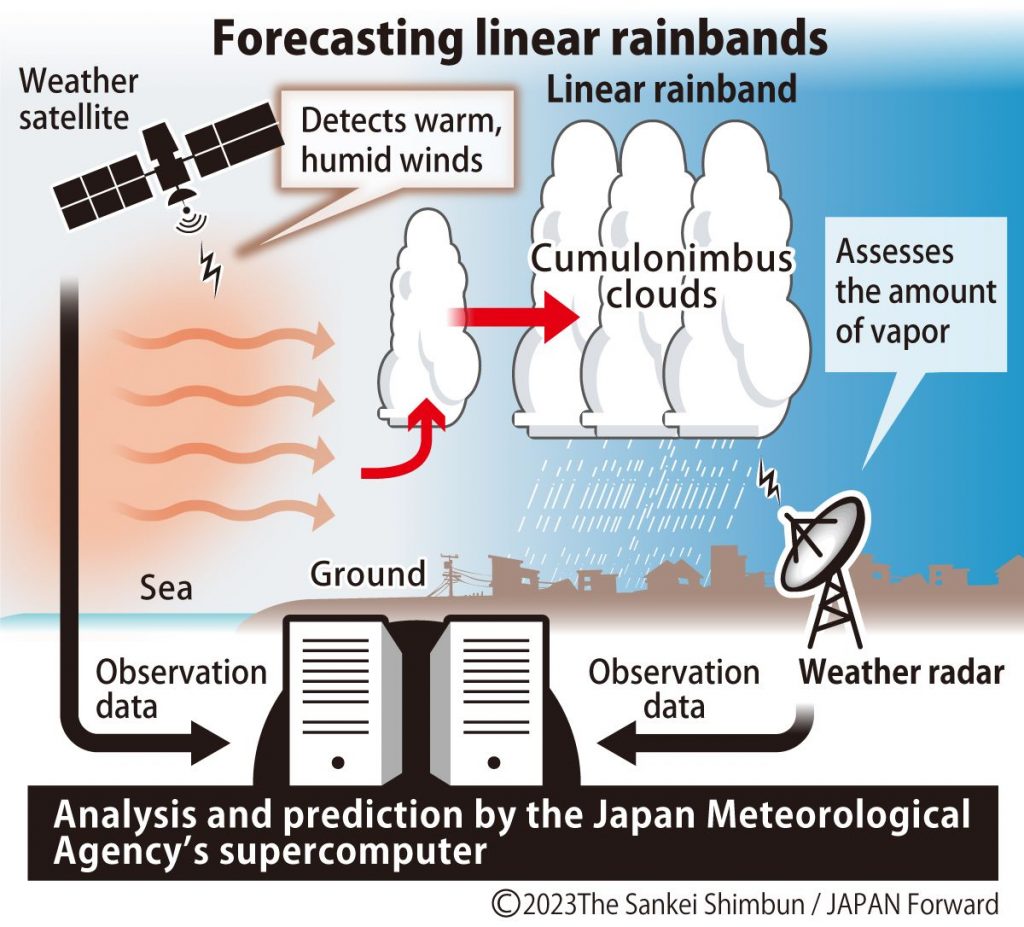 The system predicts the occurrence of linear rainbands by analyzing data from weather stations, such as winds containing water vapor. Other data analyzed includes the amount of water vapor in cumulonimbus clouds captured by ground-based weather radars.
Currently, the system divides Japan into 11 blocks, delivering forecasts in each block as early as half a day in advance. Starting in 2024 however, the accuracy will be further improved so that forecasts can be made on a prefecture-by-prefecture basis.
The plan also specifies confirming the safety of residents in affected areas using My Number personal identification cards. Additional measures include deploying drones at disaster sites and using decentralized essential data management. These measures will be developed based on the comprehensive strategy for the Vision for a Digital Garden City Nation. Prime Minister Fumio Kishida has made this strategy a prime focus of his administration.
Community-Based Disaster Prevention
In addition, the plan aims to "reduce disaster-related deaths during evacuation as much as possible." Specific measures would include improving the environment of evacuation shelters and temporary housing.
Such improvements would further bolster community-based disaster prevention capabilities. The promotion of initiatives concerning women's needs is also specified, including installing women-only restrooms in evacuation centers.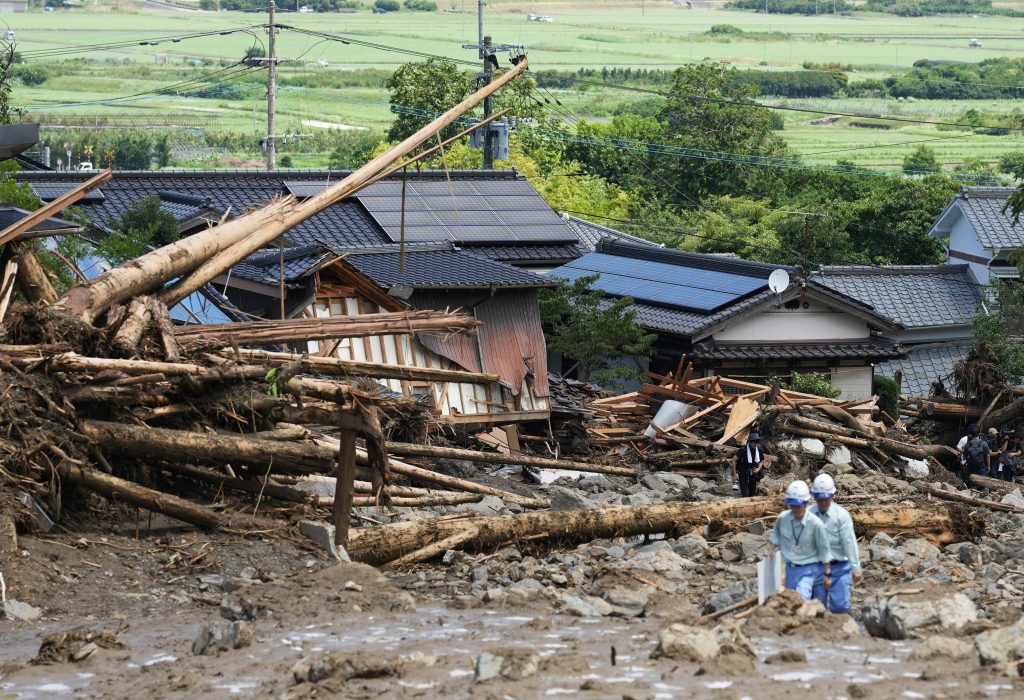 Japan also aims to promote earthquake and fire resistance to better protect valuable Japanese cultural properties.
The proposed amendment defines five overarching principles:
Utilization of digital technology
Strengthening local disaster resilience
Development and management of disaster prevention infrastructure
Strengthening of lifelines
Strengthening of public-private cooperation
The basic plan was formulated in 2014. Reviewed approximately every five years, this is the second revision following the first one in 2018. The plan will be reflected in the disaster prevention measures of relevant ministries and local governments.
​​RELATED:
(Read the article in Japanese.)
Author: The Sankei Shimbun