[Hidden Wonders of Japan] Lotus Flowers Embrace the Sun at Ueno Park
Lotus leaves have emerged from the water to catch all the sunlight they can. The sheer abundance of them, covering every inch of the pond, is a sight to behold.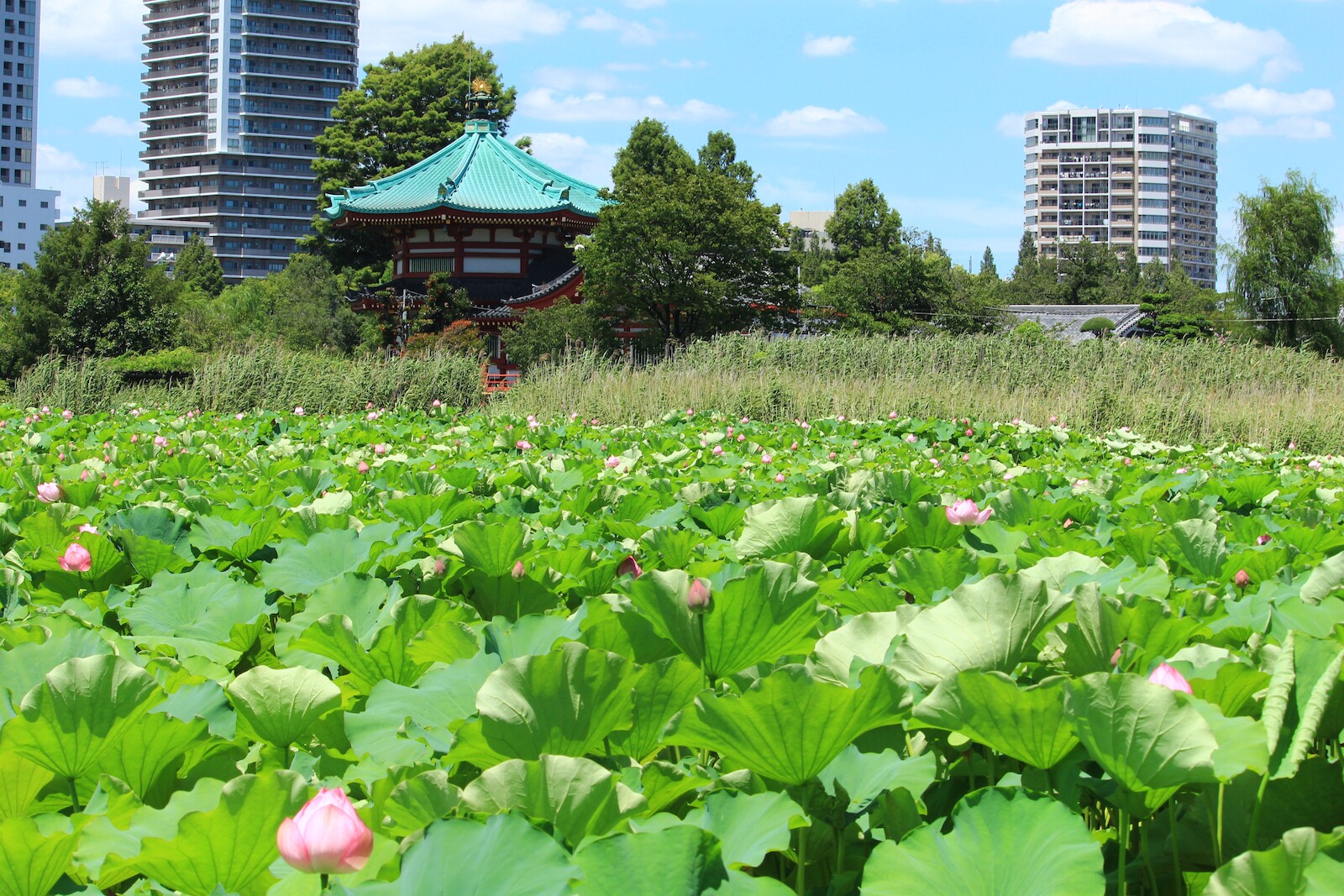 I frequently cycle from my home office near Oji to Akihabara. The quickest route takes me past Shinobazu-ike (Shinobazu Pond) on the west side of Ueno Park. But I always make a slight detour to ride along the edge of the pond — there is usually something interesting to photograph. And even if there is not, the chance to look at a pond and greenery is a refreshing change from the asphalt and concrete environment that marks most of my route. Depending on the season, the pond attracts large crowds who come to see sakura, ajisai (hydrangea), and hasu (lotus) blossoms.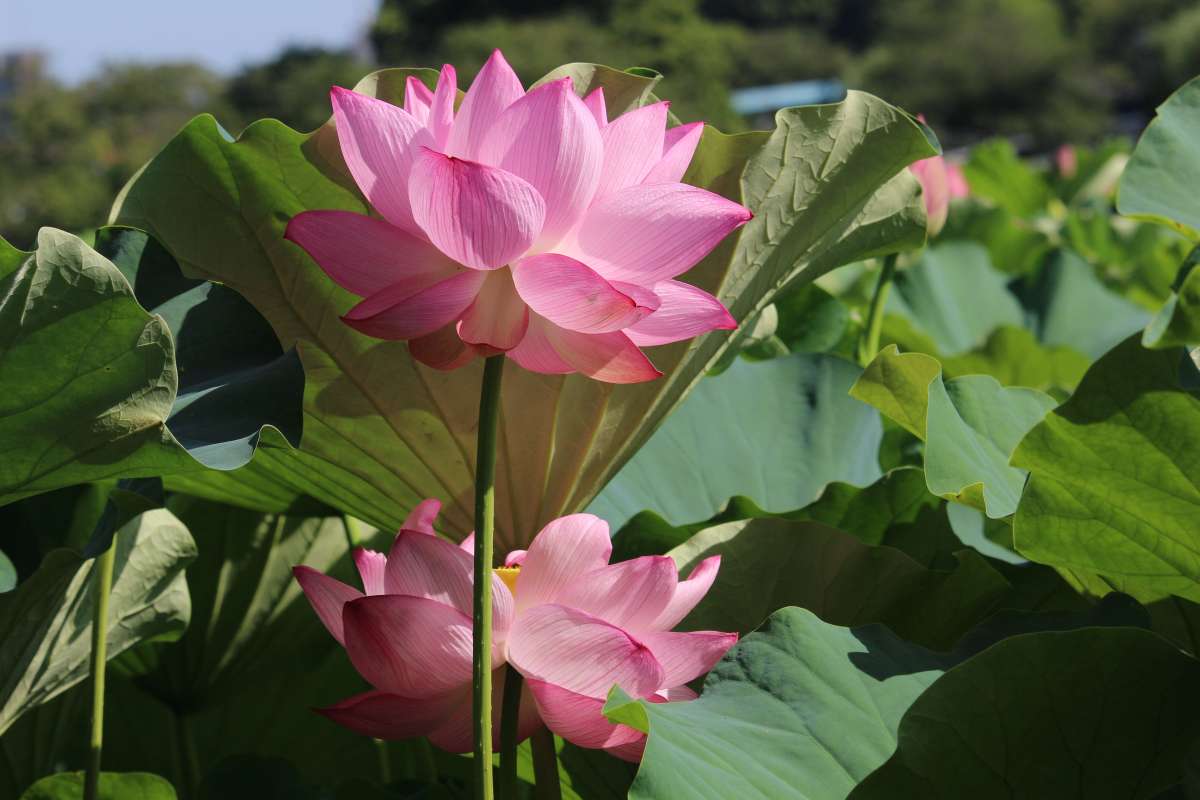 The lotuses have been in bloom for several weeks and generally continue blooming until mid-August. The Pond is a short walk to the west from the JR Ueno Station and even closer from the Keisei Line Ueno Station. There is no admission charge, and wheelchair access is good. The Pond is not fenced, and the paths around and through it are flat and paved.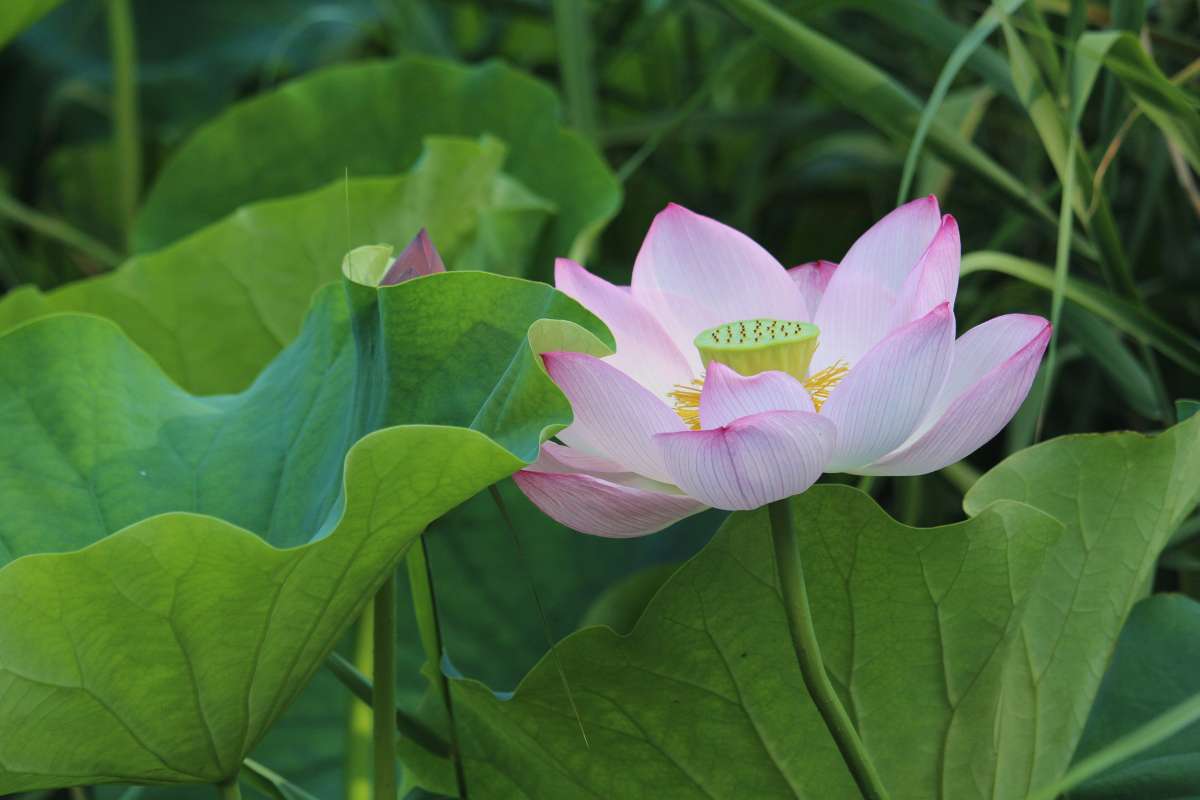 Rowboats and pedal boats can also be rented. These give a good view of the cherry blossoms in the spring but are confined to a part of the pond separate from the lotus area.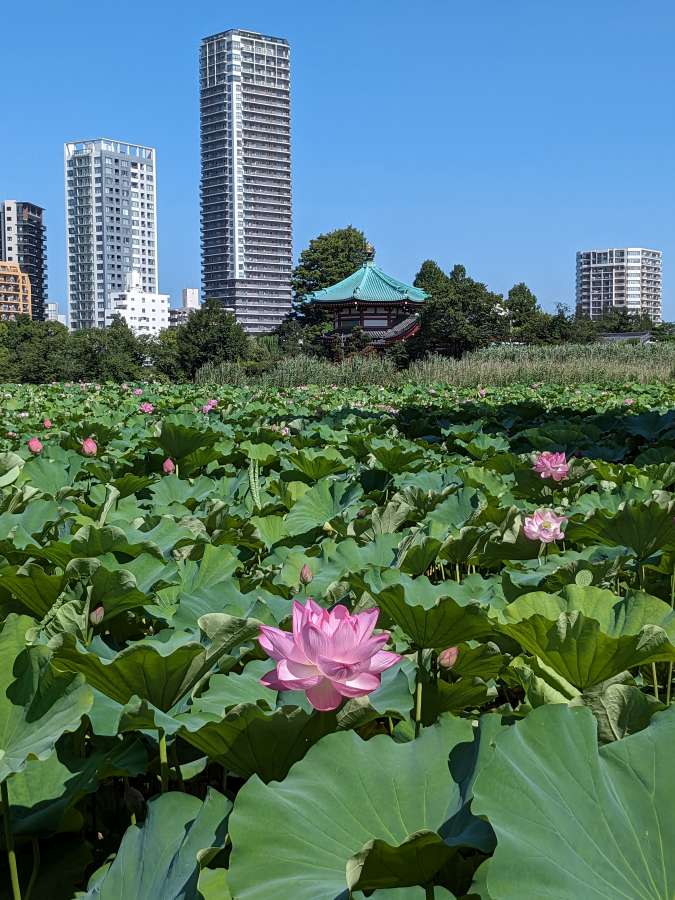 Prime Photo Spot
A boardwalk jutting into the lotus area allows close-up viewing and photography. Smartphone cameras can take high-quality photos, although I used a Canon EOS digital camera with a 55-250 mm zoom lens for those featured here.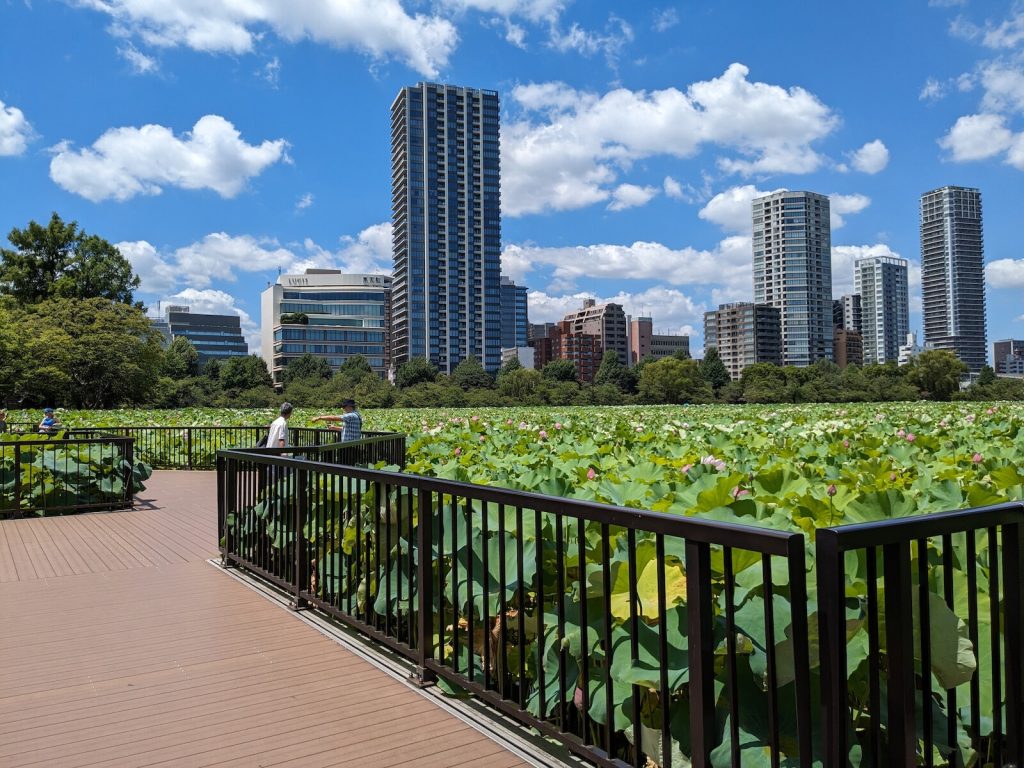 The earlier you go, the better. Lotus blossoms are open in the early morning but close as the day progresses.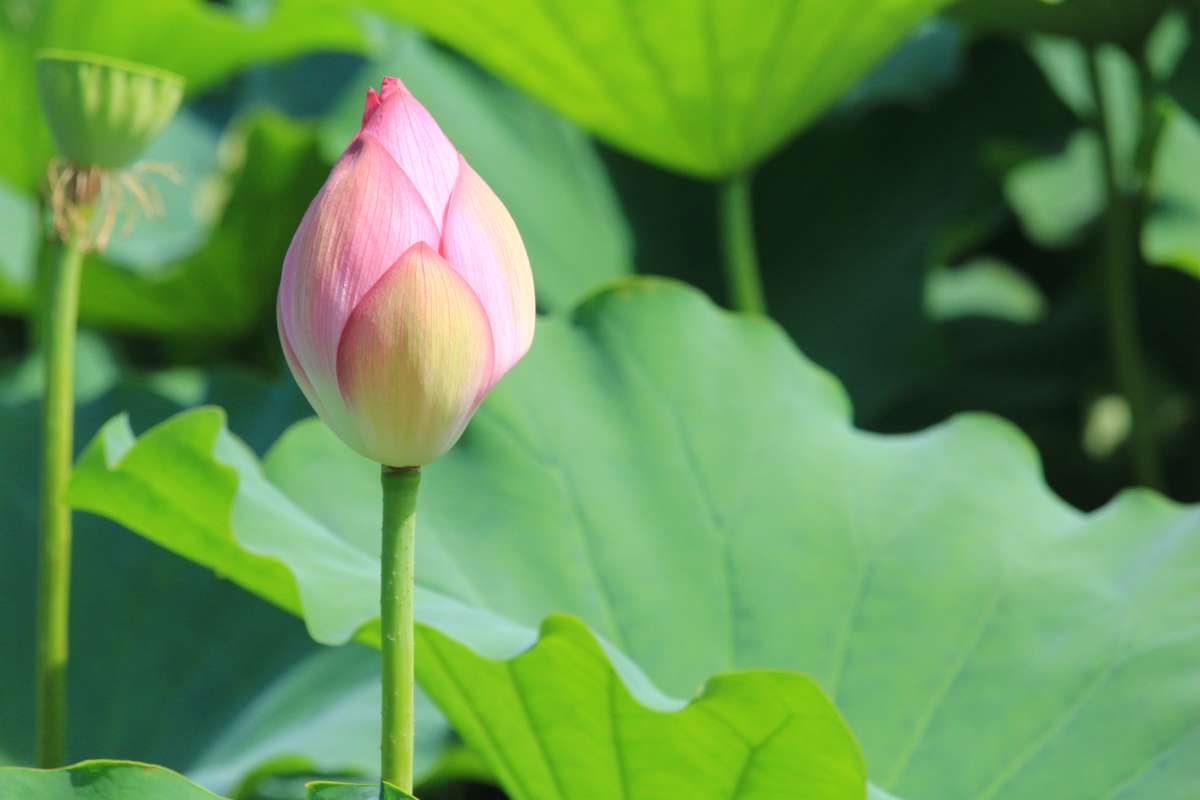 While cherry blossoms symbolize Japan, lotus blossoms symbolize the Orient, especially Buddhism. Lotus blossoms are beauty that emerges from muck, just as enlightenment emerges from defilement.

Even if seeing the blossoms at Shinobazu-ike does not lead to enlightenment, you will come away refreshed.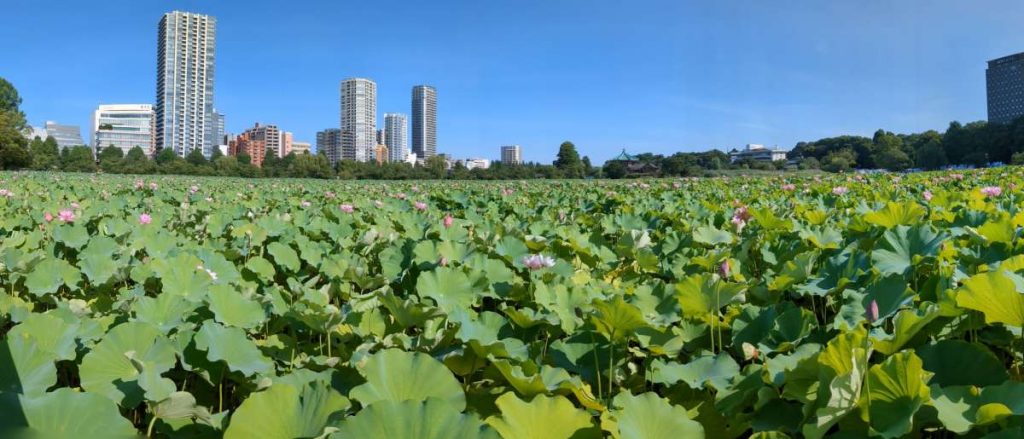 RELATED:

Author: Earl H Kinmonth
Photographs by EH Kinmonth. Find other stories about Tokyo and nearby areas by Dr Kinmonth on JAPAN Forward.