[Hidden Wonders of Japan] Breathtaking 'Cherry Blossom Passage' in Osaka
At night, the 339 cherry blossom trees are illuminated by the gentle glow of the lanterns, creating a magical atmosphere.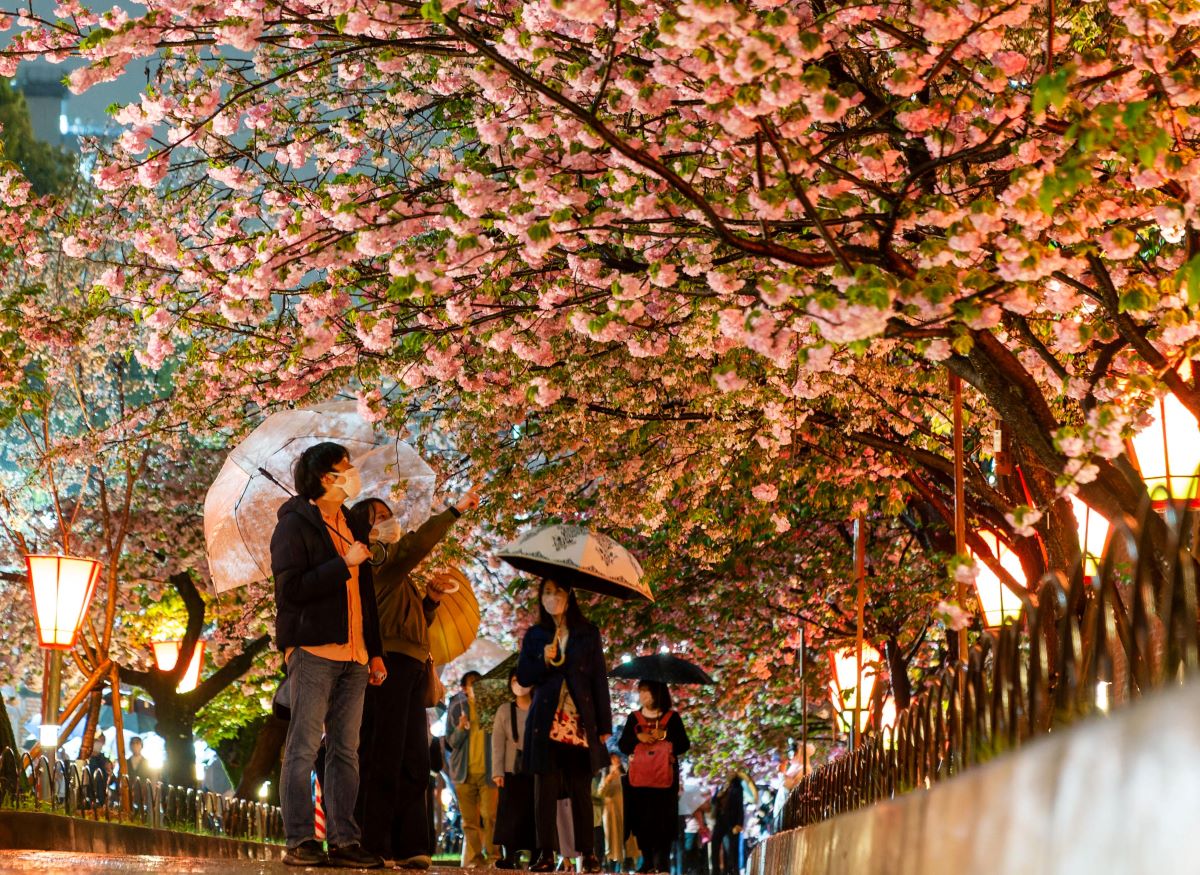 The "Cherry Blossom Passage" opened to the public at the Japan Mint Bureau in Kita Ward, Osaka City on April 7. The event has become a springtime tradition in Osaka,
Japan Mint was established during the Meiji Period (1868-1912) to centralize the country's currency production. It also happens to be a popular location for cherry blossom viewing.
April 7 was a rainy day, but it didn't deter people from enjoying a walk under the enchanting cherry blossoms, illuminated by the gentle glow of the lanterns.
Visitors can enjoy 339 sakura trees of 140 varieties lining the 560-meter promenade, which stretches from the South Gate to the North Gate of the Japan Mint Bureau.


Japan Mint designated Shogetsu as the flower of the year. The petals gradually change color from pink to white. Japan Mint also added two new varieties of flowers. Iyokumagai emits a delightful fragrance, while Maihime is a pink, double-flowered sakura.
Akari Matsumoto, an office worker from Higashinari Ward, Osaka City, visited for the first time in six years with a friend. "I enjoyed watching the cherry blossoms and reminiscing about my last visit, which was when I just started working," she said.
This year, the cherry blossom passage at the Japan Mint Bureau was open until April 13, 2023. Visitors need to make a reservation to attend the annual event through the Japan Mint's website (only in Japanese).

RELATED:

(Read the related Japanese article.)

Author: The Sankei Shimbun