Three Tokyo Sakura Spots You Can See in a Day
The rain has shortened the peak sakura season, but there is still plenty to see at Tokyo's sakura spots, including temples, shrines, and "sakura snow."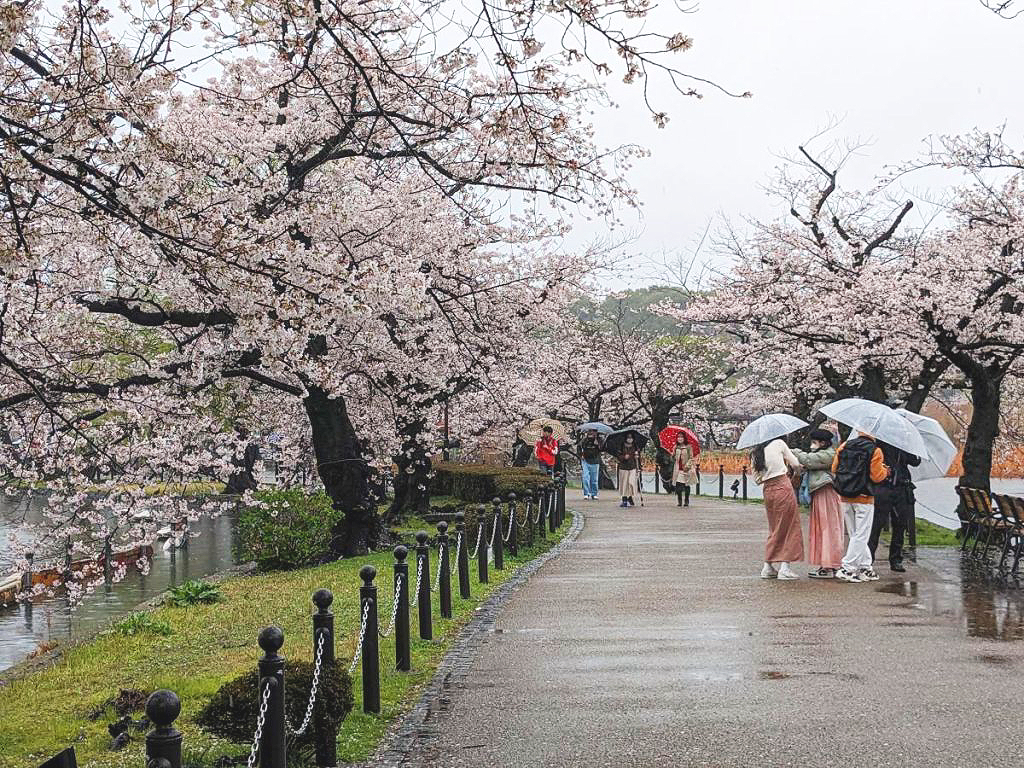 On March 22 (Wednesday) I did a walking tour of three noted sakura viewing sites in Tokyo, all of which have easy access from the JR-East Keihin-Tohoku Line: Ueno Park, Yanaka Cemetery, and Asukayama Park.

I wanted to see how visitors were responding to the lifting of the national masking advisory on March 13 and Tokyo ending its prohibition on eating and drinking parties during o-hanami (flower viewing) parks that it manages.
After my initial inspection, the weather gave me a second task: checking to see what was left of the notoriously fragile cherry blossoms after several days of rain and wind.
I chose these three sites because of familiarity. Asukayama Park is less than 10 minute's walk from my SOHO. I visit it frequently. Yanaka is on my cycling route to Akihabara as is the Shinobazu-ike (Shinobazu Pond) portion of Ueno Park.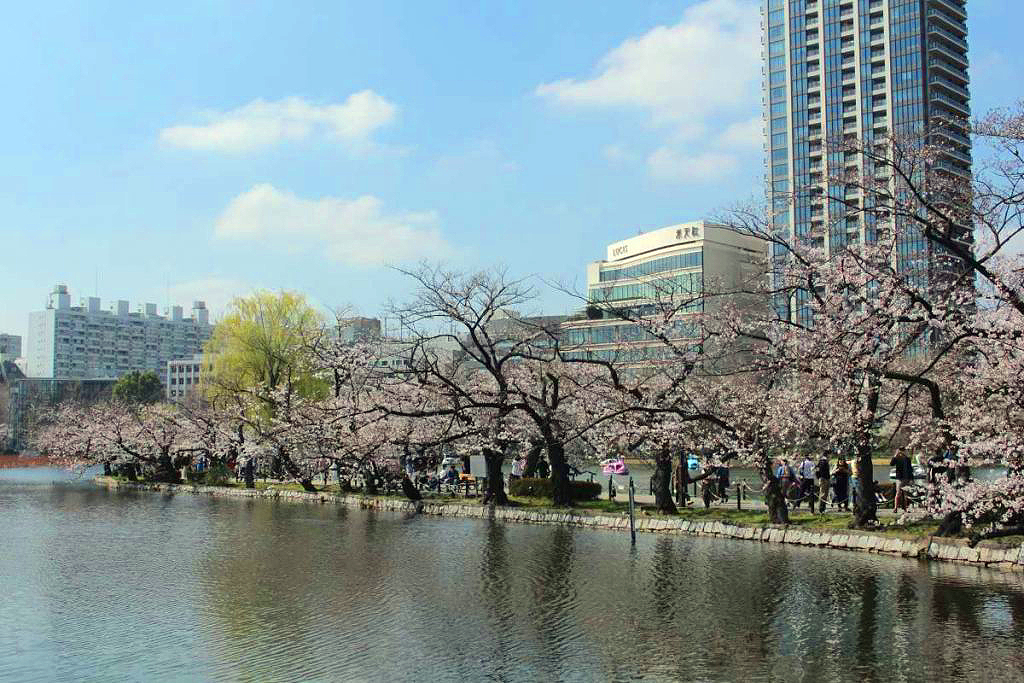 Ueno Park
There are three concentrations of cherry trees in Ueno Park. I checked two of these: the corridor around the east side of Shinobazu Pond and the north-south corridor that leads from the south entrance to the square (広場) in front of the entrance to the Ueno Zoo.
The Shinobazu Pond area was in peak bloom. But there were fewer visitors than I expected and those visitors seemed to be predominantly foreign, Chinese and Vietnamese speaking.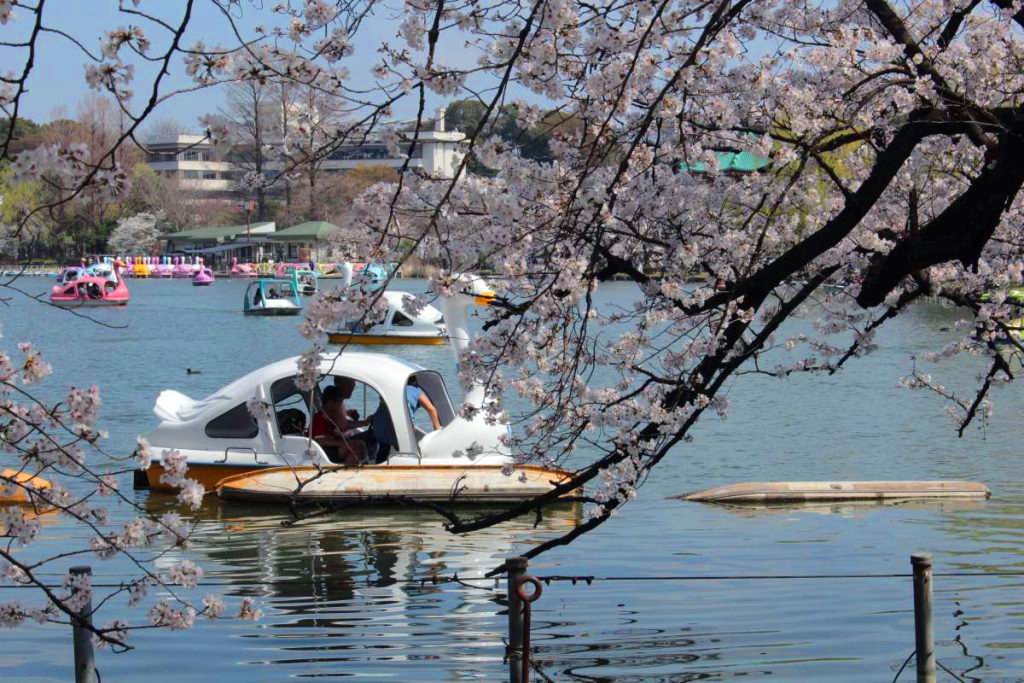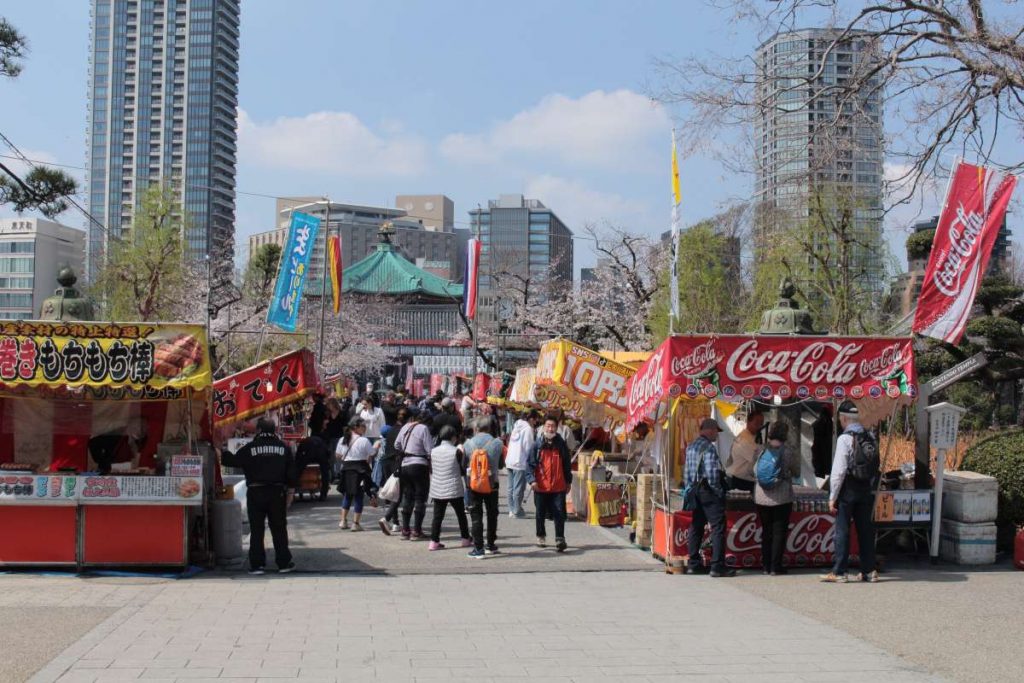 When I mentioned this to my wife, she pointed out that I had done my tour during the time frame when the final game of the World Baseball Classic was being broadcast. This almost certainly reduced the number of Japanese.
Fewer visitors than I would have expected was also the case for the north-south corridor in the park proper. The corridor had been divided into northbound and southbound lanes. Most of the traffic was northbound.
To someone unfamiliar with Tokyo, the lanes may seem full. But in previous years, at peak time this corridor would be only slightly less packed than inbound commuter trains during the morning rush hour.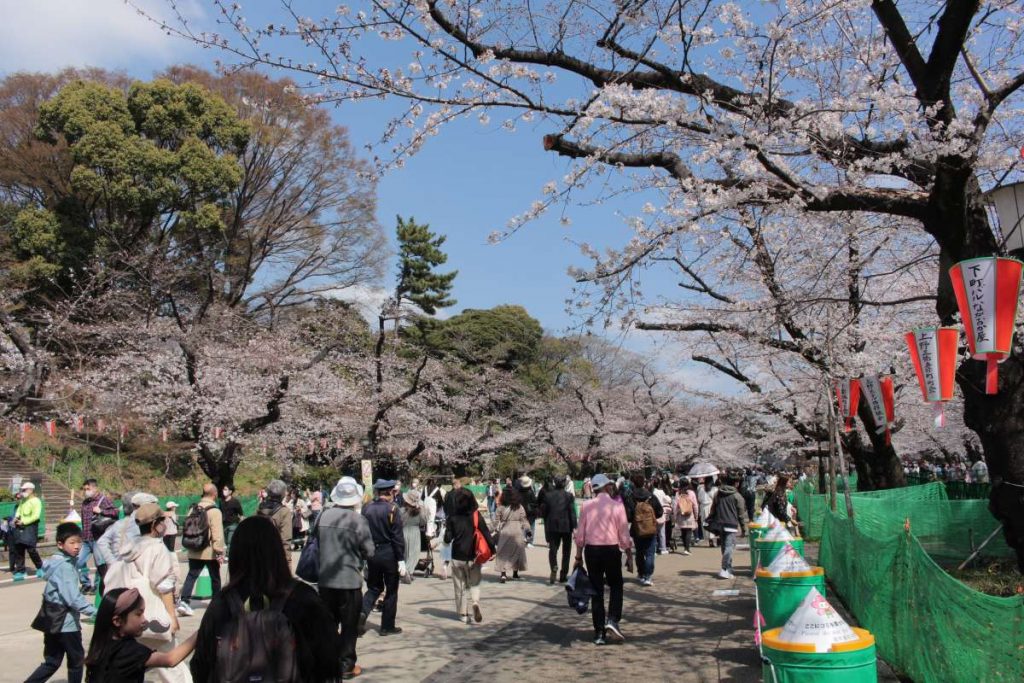 Food Vendors But No Picnic Spreads
Along the corridor, a few people were eating while seated on benches adjacent to the north-south corridor but I saw no evidence of picnic groups occupying sheets spread on the ground. Park authorities explicitly asked people to avoid the picnic spreads that have been a customary part of o-hanami in Japan.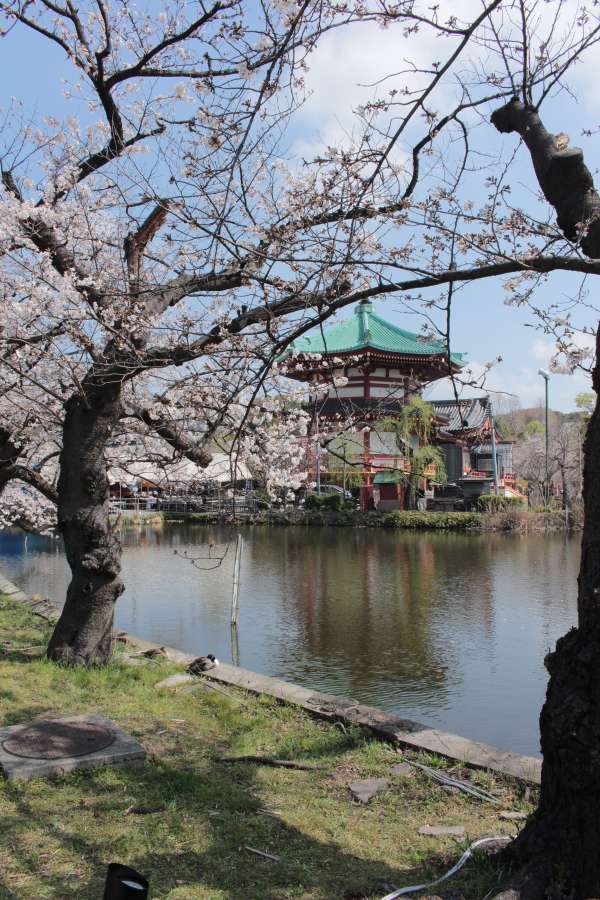 Near the Benten-dō (弁天堂) temple at Shinobazu Pond and at the Ueno Toshogu Shrine (上野東照宮) just off the north-south corridor, a large number of vendors were offering everything from halal kebabs to chocolate covered bananas on a stick.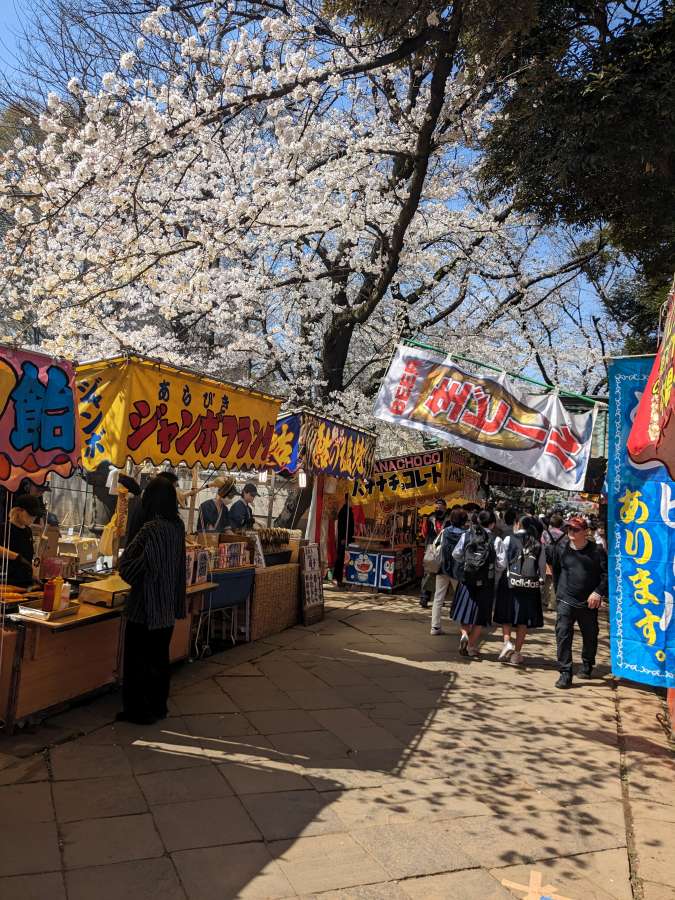 The Toshogu Shrine is interesting in and of itself and is a good site for taking distinctive photos that proclaim you are in Japan.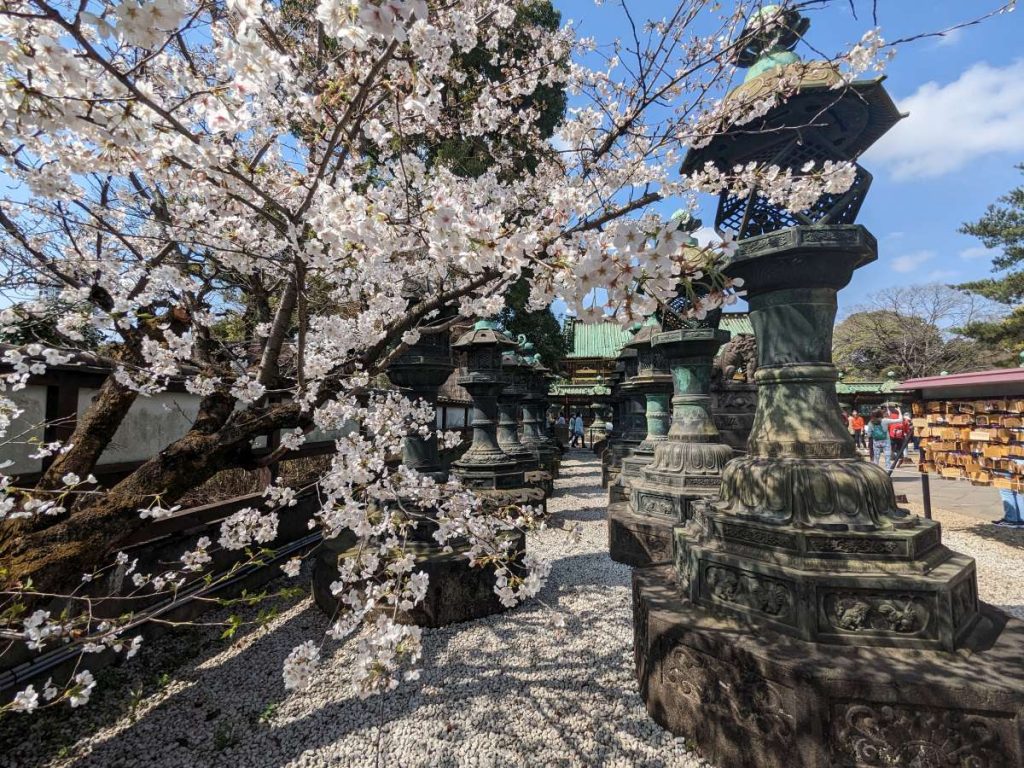 Yanaka Cemetery and Shopping Street
Cemeteries might not immediately come to mind as a venue for enjoyable blossom viewing. But Tokyo municipal cemeteries and those attached to larger temples often have large stands of cherry and maple trees as well as a variety of other flowering trees and shrubs that rival botanical gardens.
The Yanaka Cemetery has a corridor lined by cherry trees that some guides recommend as an alternative to the Ueno Park corridor because it is less crowded.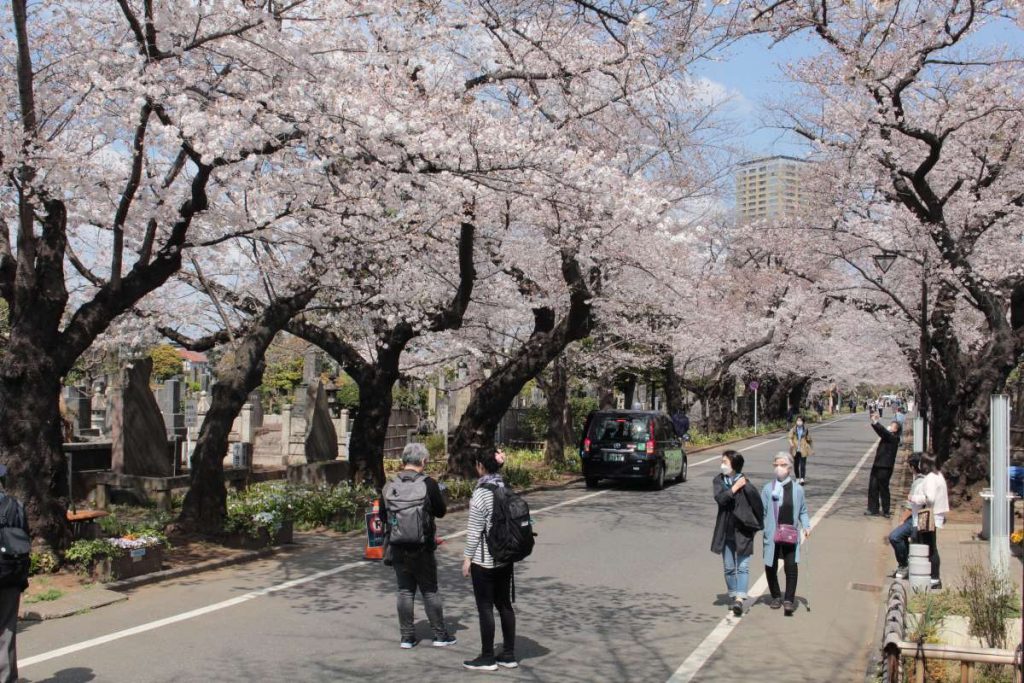 As a historian of 19th and 20th century Japan, the Yanaka Cemetery is of special interest, because it has the graves of many who were important in the transition from Tokugawa (1603-1867) to Meiji (1868-1912) Japan.
History, Coffee, and Sake
While it is possible to take a Yamanote or Keihin-Tohoku Line train from Ueno to Nippori, the station for the Yanaka Cemetery, it is an easy, straight-line walk from Ueno Park to the Cemetery. And the walk includes several historical buildings and temples.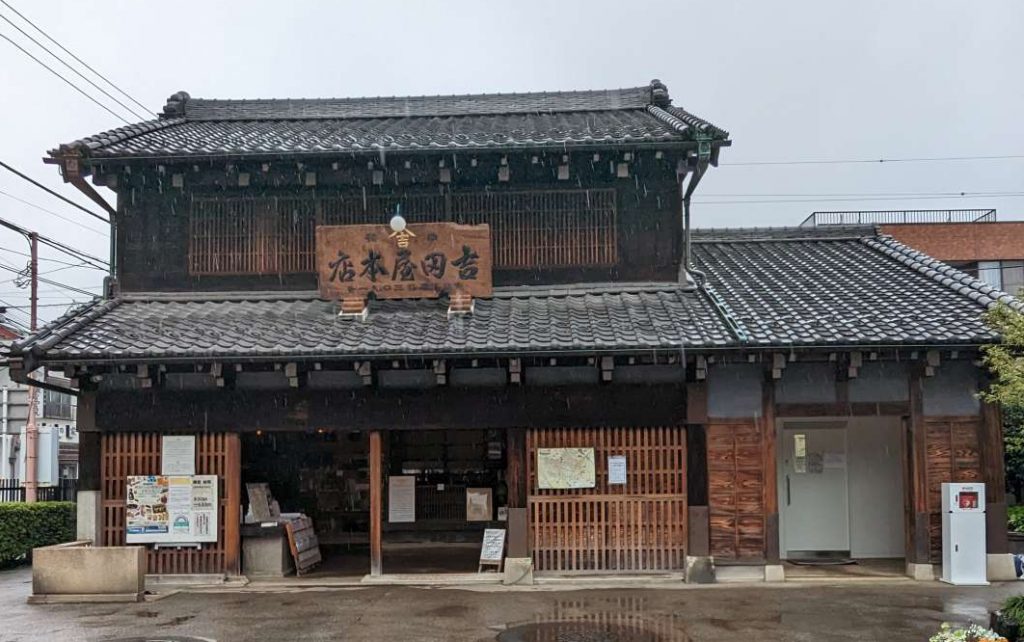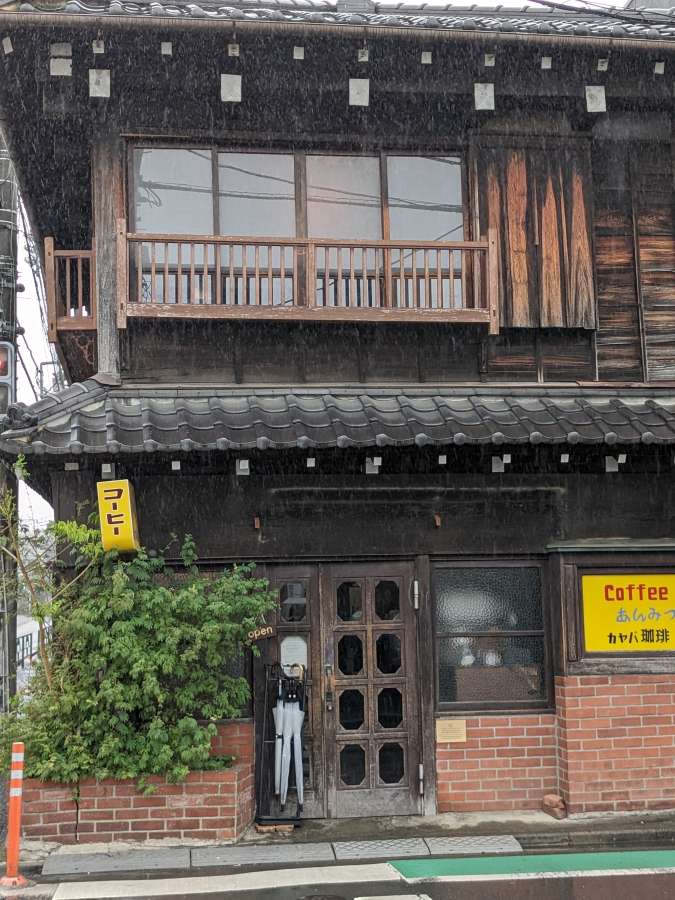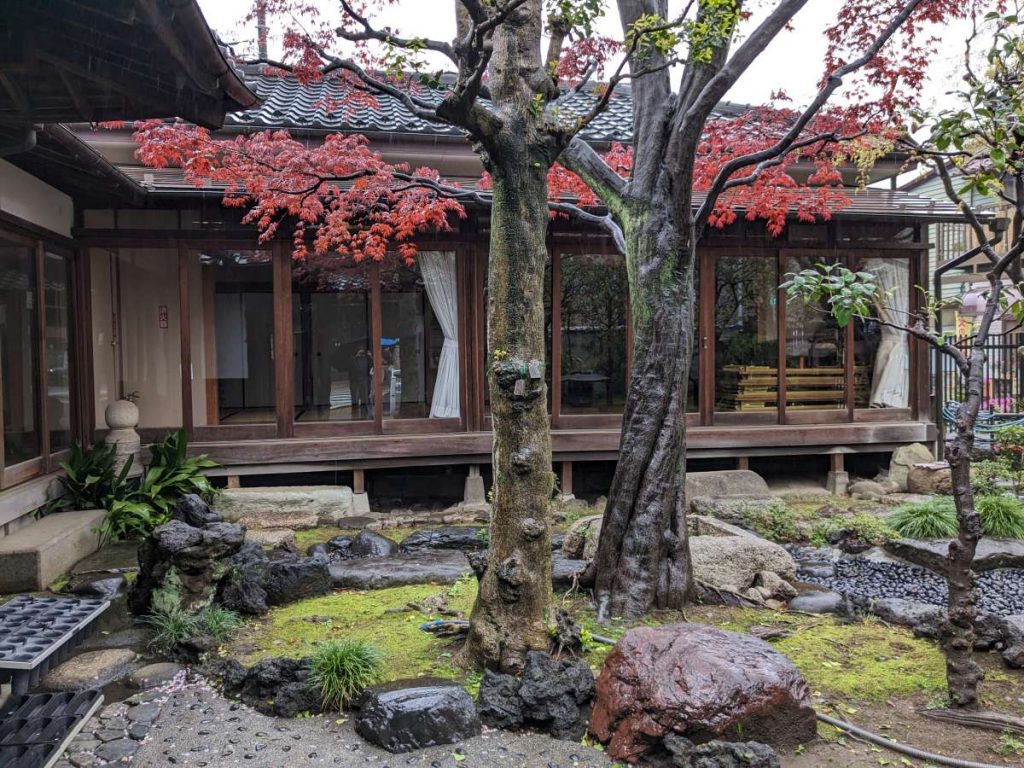 Nippori is the station for the Nippori Fabric Town and the Yanaka shopping street. The latter is popular with both foreign and domestic tourists for an eclectic mix of shops ranging from boutique coffee shops to retro sake shops.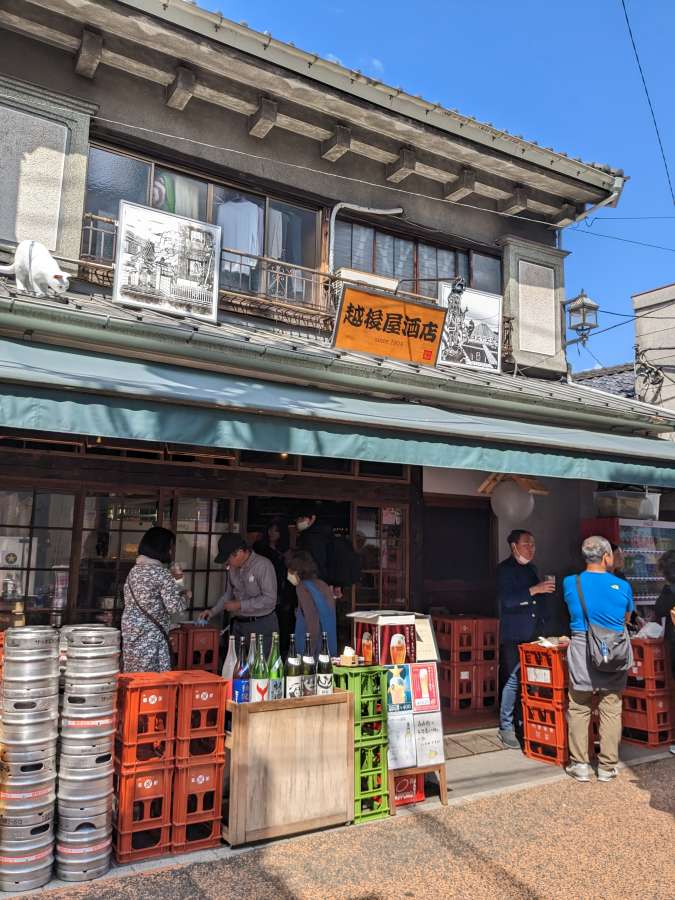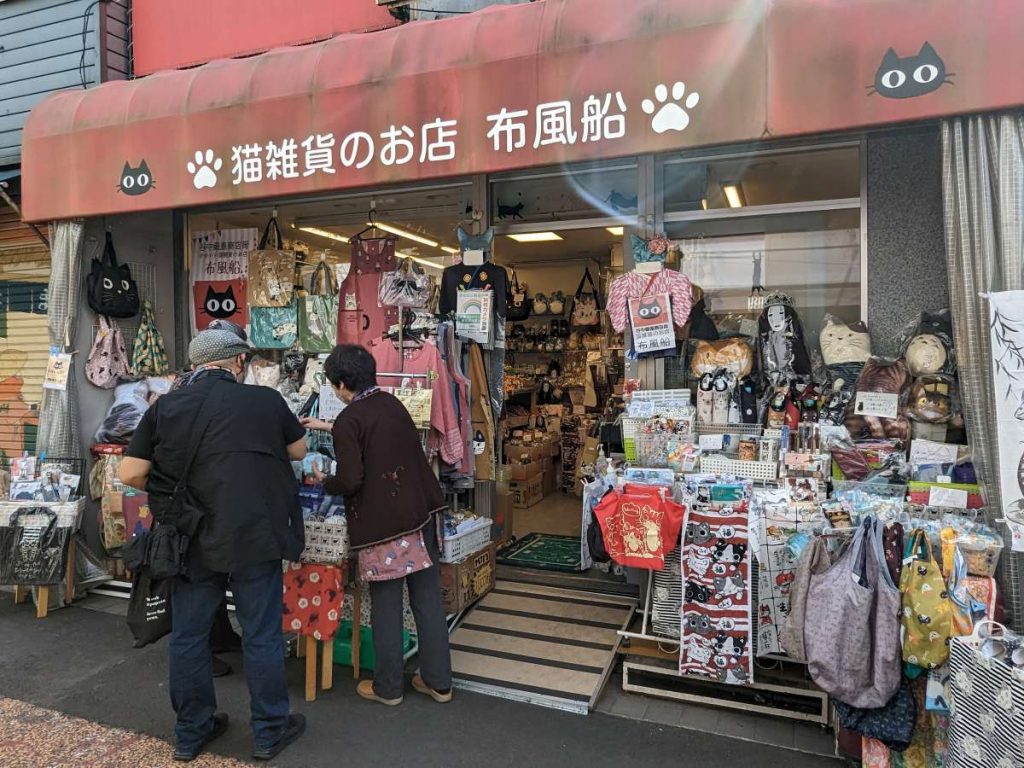 Yanaka is well-known for shops that specialize in cat-themed merchandise. One advertises itself as a "department store" for such merchandise.
Asukayama Park
Asukayama Park has been a famous cherry blossom viewing site since the Edo (1603-1867) period and appears in woodblock prints from that era.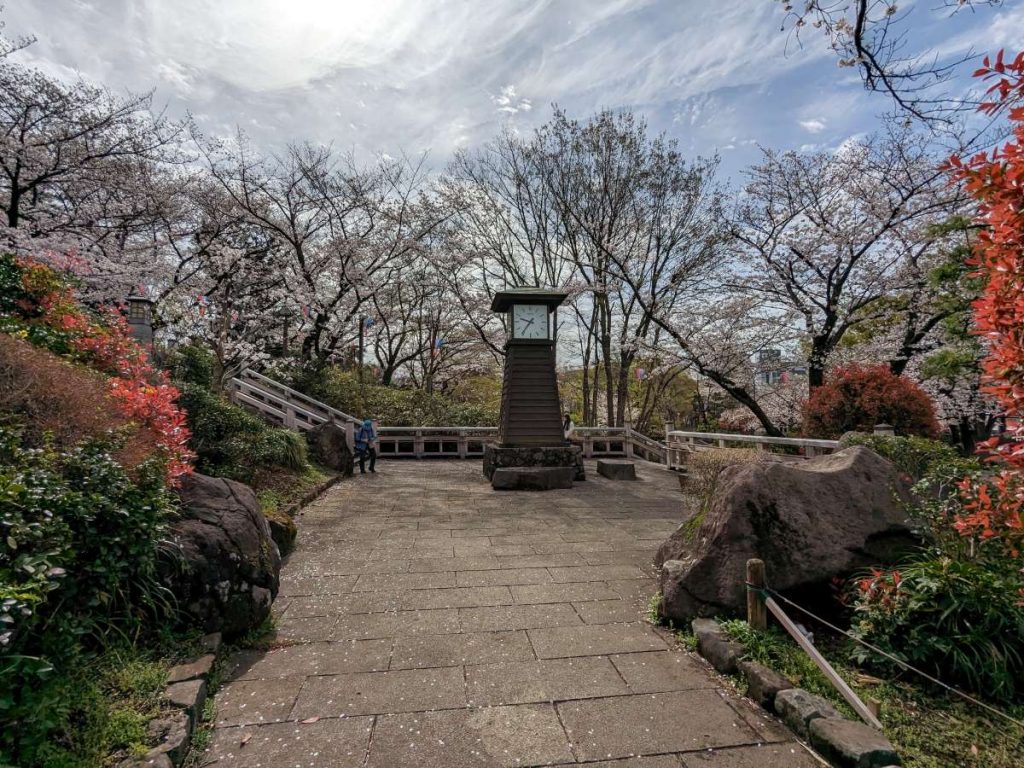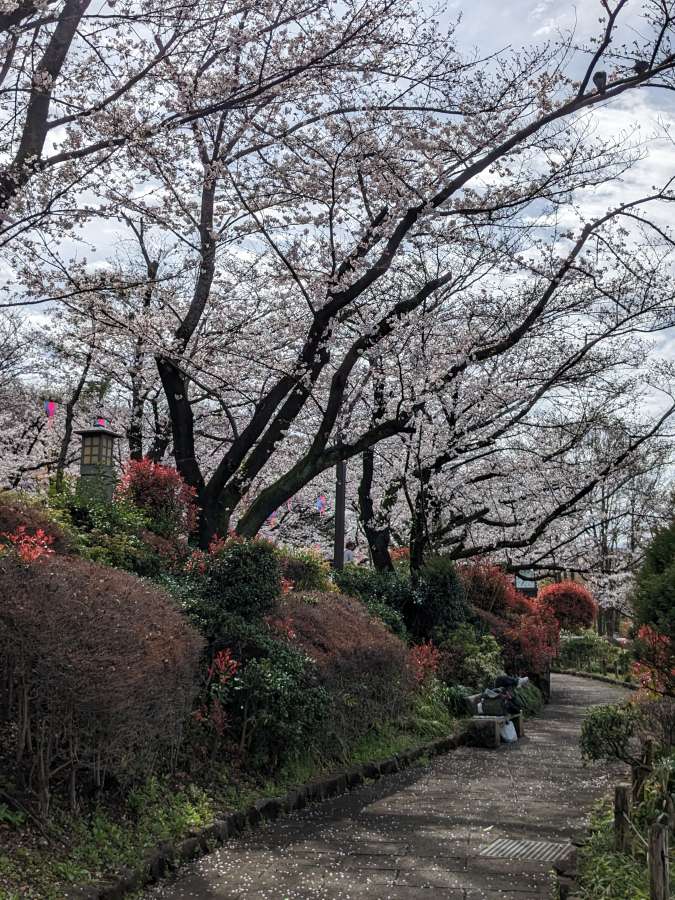 The Park has frequently been shown on television during the blossom viewing season. It is noted for the parties taking place on plastic sheets spread on the grassy knolls in the park and even on the hard concrete of the events area.
Aside from cherry blossom viewing, the Park attracts a large number of visitors for its ajisai (hydrangea) later in the spring and autumn colors from its maple trees.
There are three museums in the park: Asukayama Museum, the Paper Museum, and the Shibusawa Memorial Museum.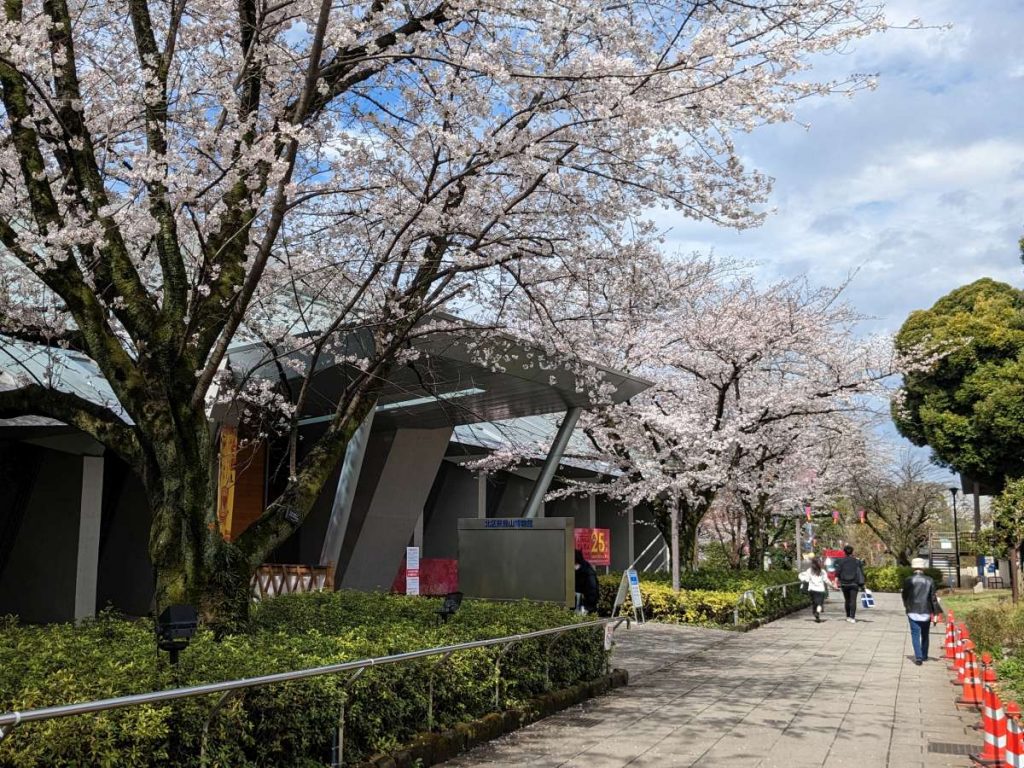 Just to the north of the park is the Shakuji River. Long sections are lined with cherry trees. Personally, I think the blossom viewing here is better than the more famous Meguro River promenade because the Shakuji River is winding and presents a continually changing perspective on the trees.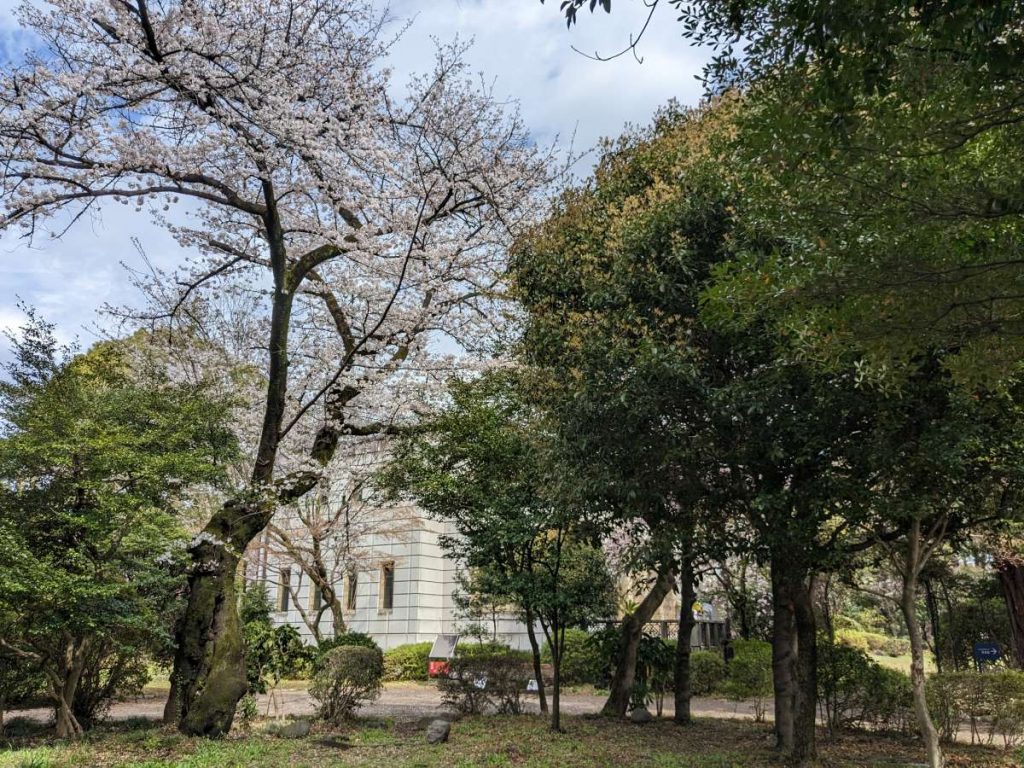 Rain, Rain, Rain
Cherry blossoms, especially those of the predominant Somei Yoshino variety, are notoriously fragile. The blossoms are at their best for a week or so at most. Then the blossoms start dropping and leaves start appearing.

While the mix of green leaves and white or pinkish blossoms is not unattractive, it is not the spectacular scene produced when the blossoms are at their best and there are no leaves.
Wind and rain shorten the peak viewing window. Even without a strong wind, a heavy rain knocks blossoms off the trees and can leave them rather threadbare.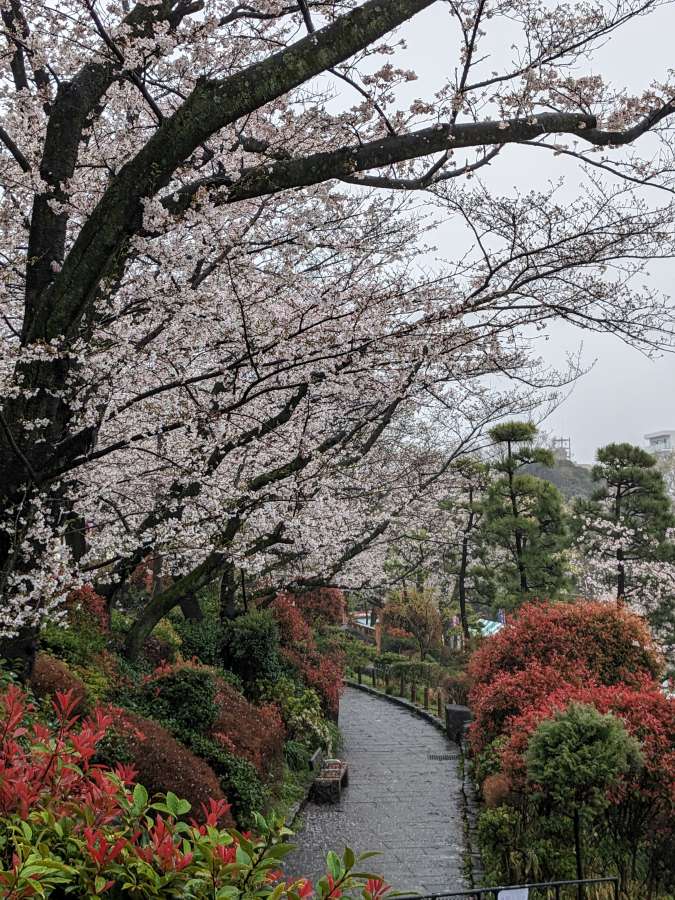 Blossom Snow
This accelerates what would happen naturally, the falling of cherry blossom snow. A small amount of this on the ground is actually attractive and makes for interesting photographs. A heavy "snowfall" means, however, that the viewing window is closing.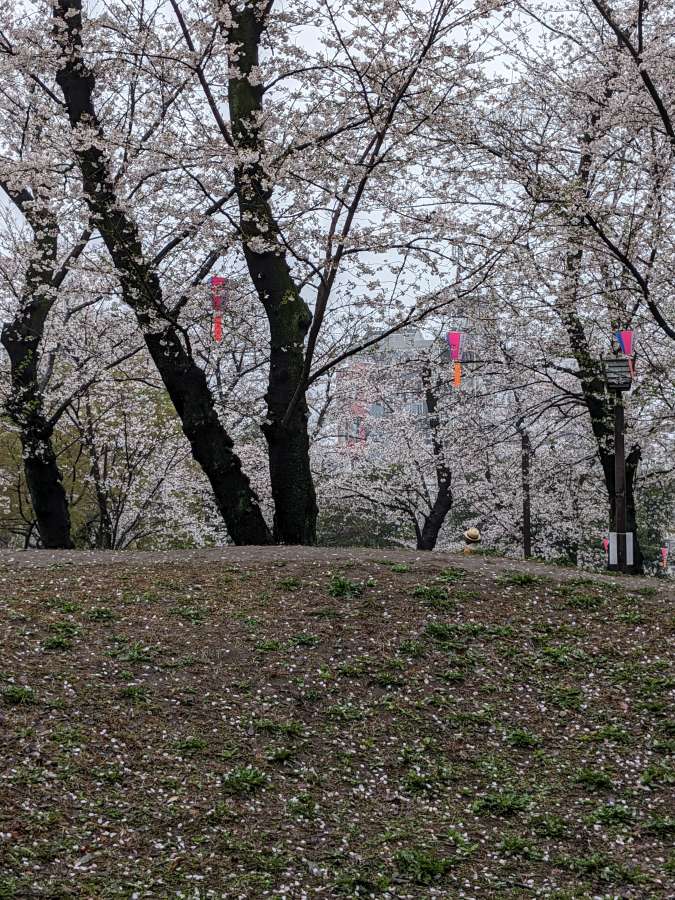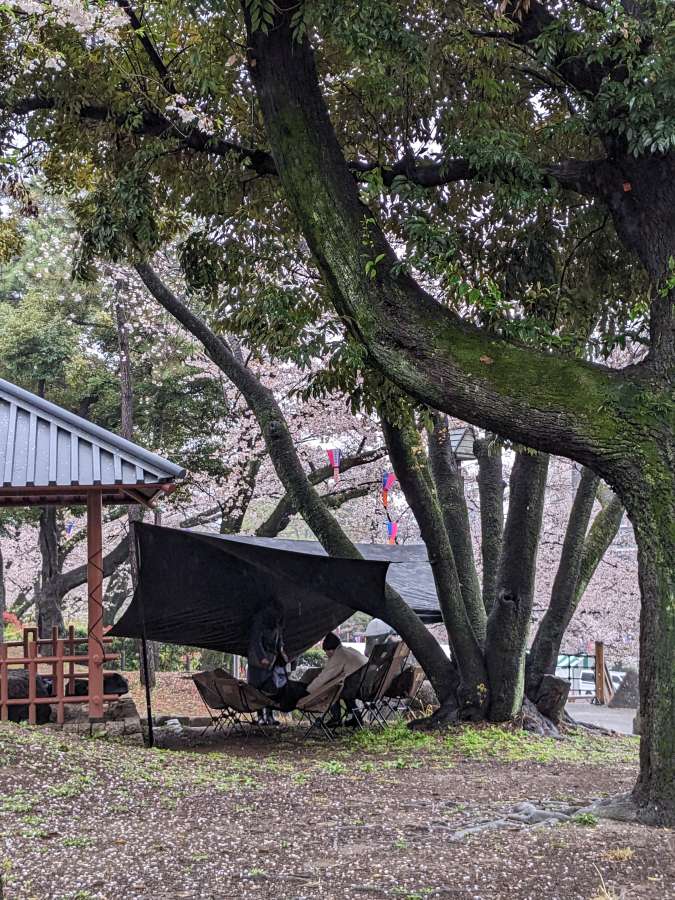 As of Sunday (26th), a combination of natural maturation and rain-driven blossom fall was visible at all three parks.
Only a few intrepid visitors could be found at Asukayama and Yanaka.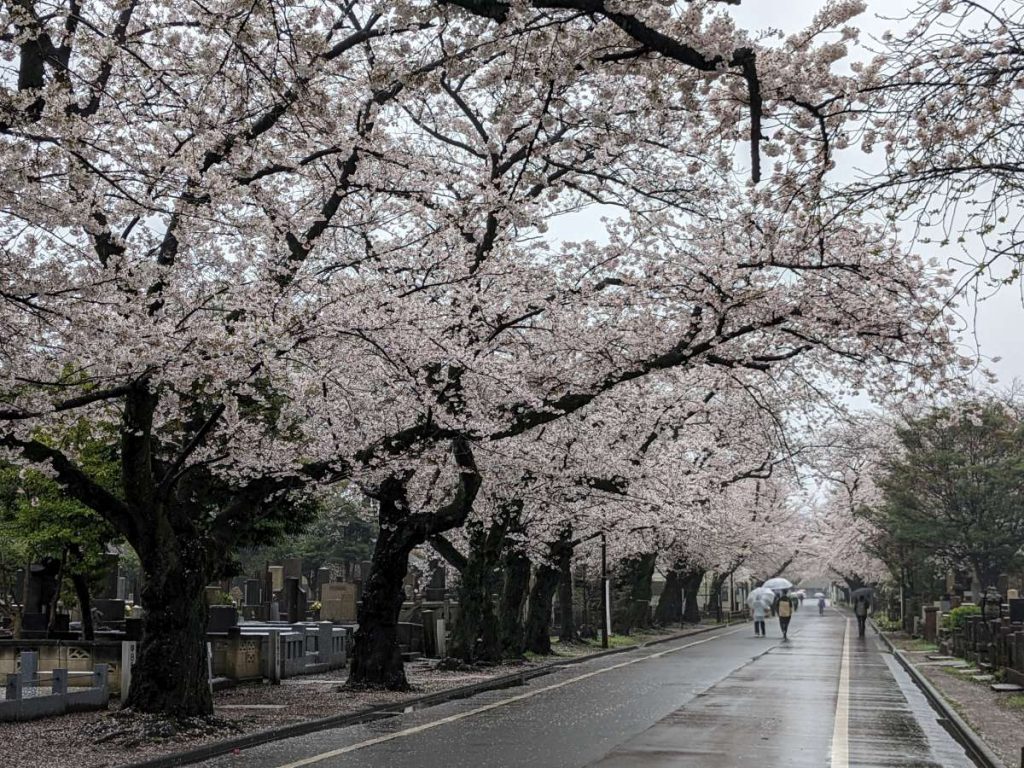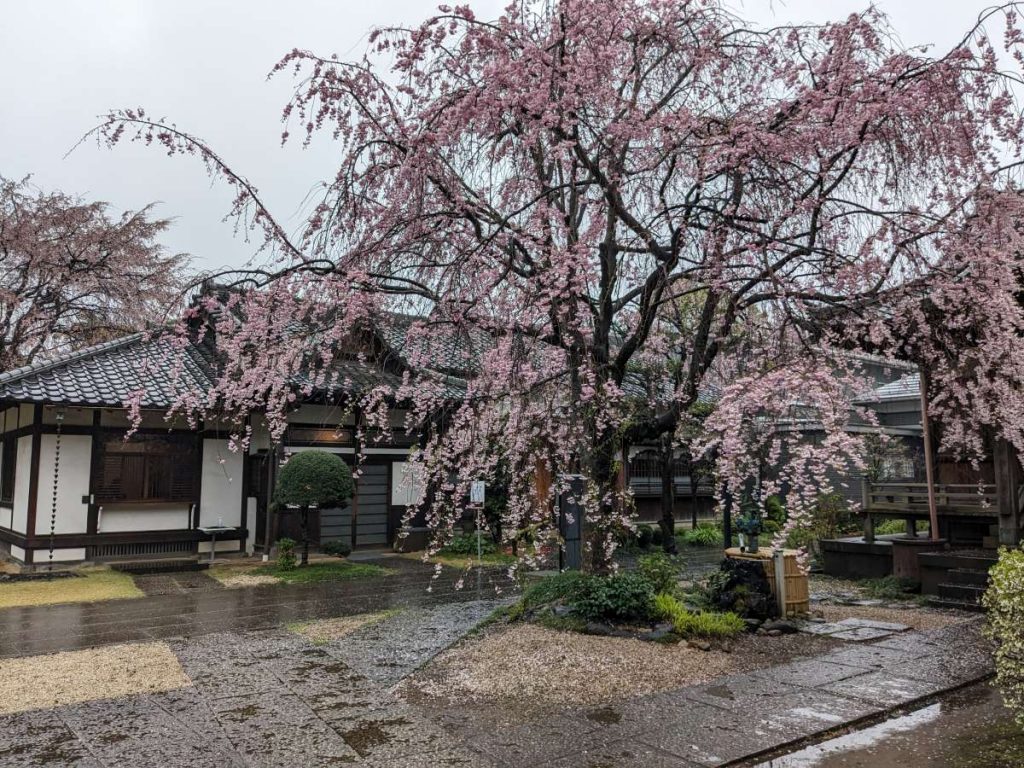 Shinobazu Pond
At Shinobazu Pond, the visitor count was substantially reduced and no swan boats were out on the pond.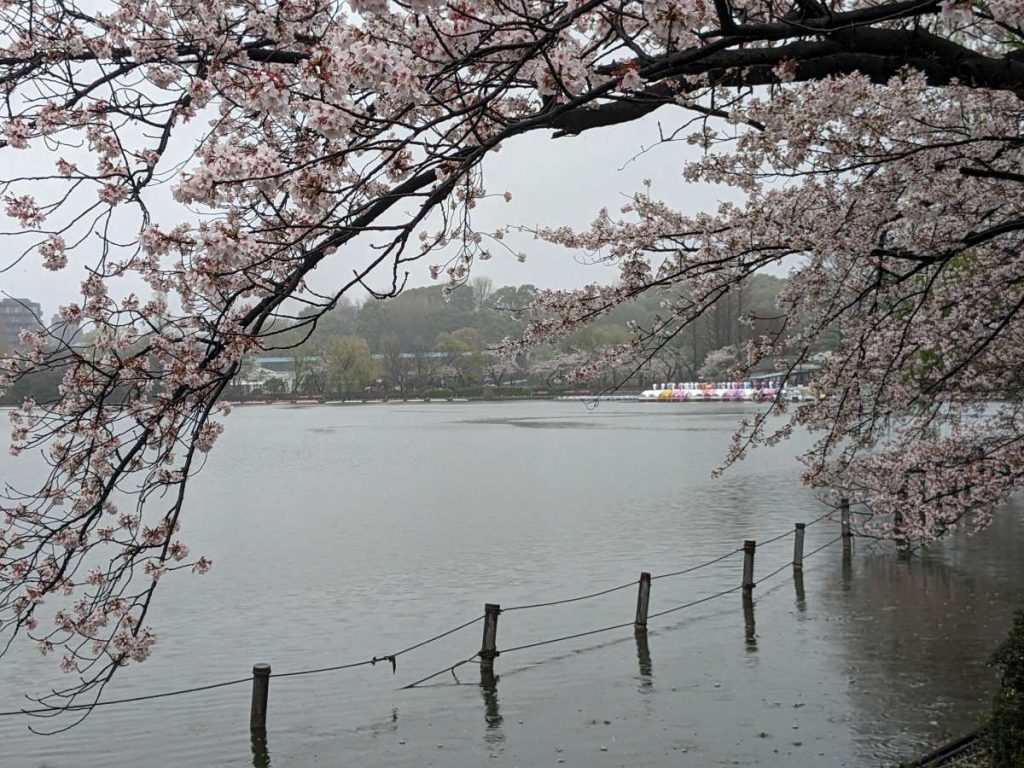 Considering the rain and cold, the north-south corridor in Ueno Park proper had a reasonable number of visitors. They were doing what I was trying to do: take photographs with one hand while holding an umbrella with the other.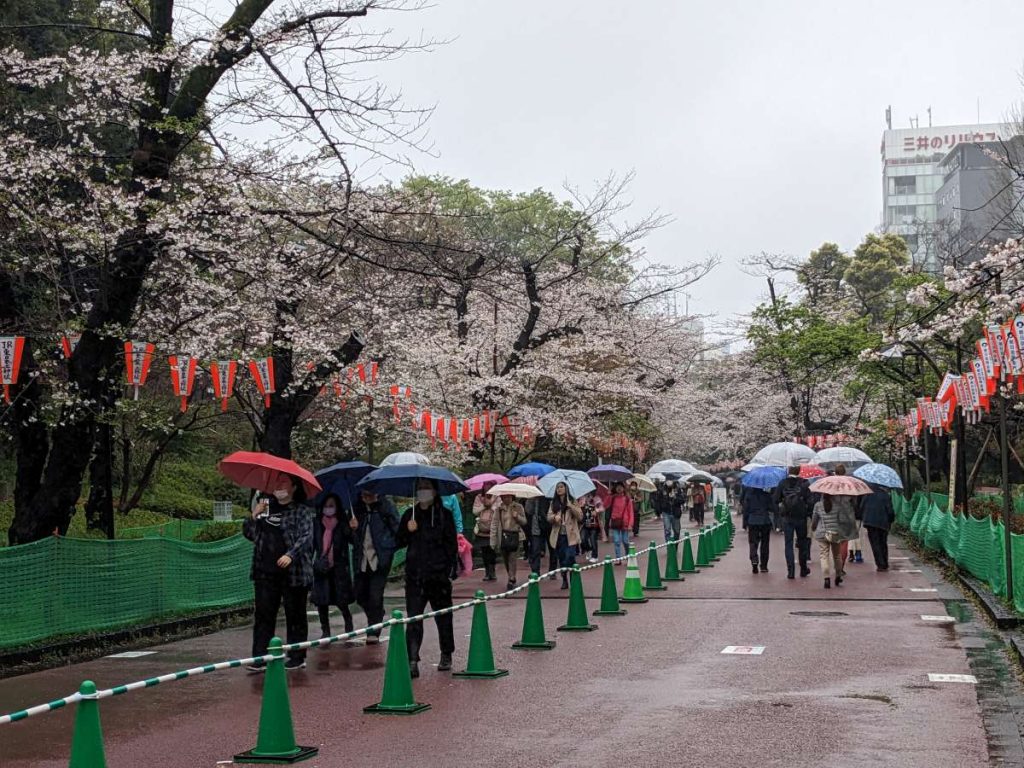 Only a fraction of the food stalls were operating. Some were wrapped in the ubiquitous blue plastic sheets so common in Japan. There was no evidence of preparation for business.
The decreased number of visitors did, however, make it easier to get photographs of the main hall at the Toshogu Shrine.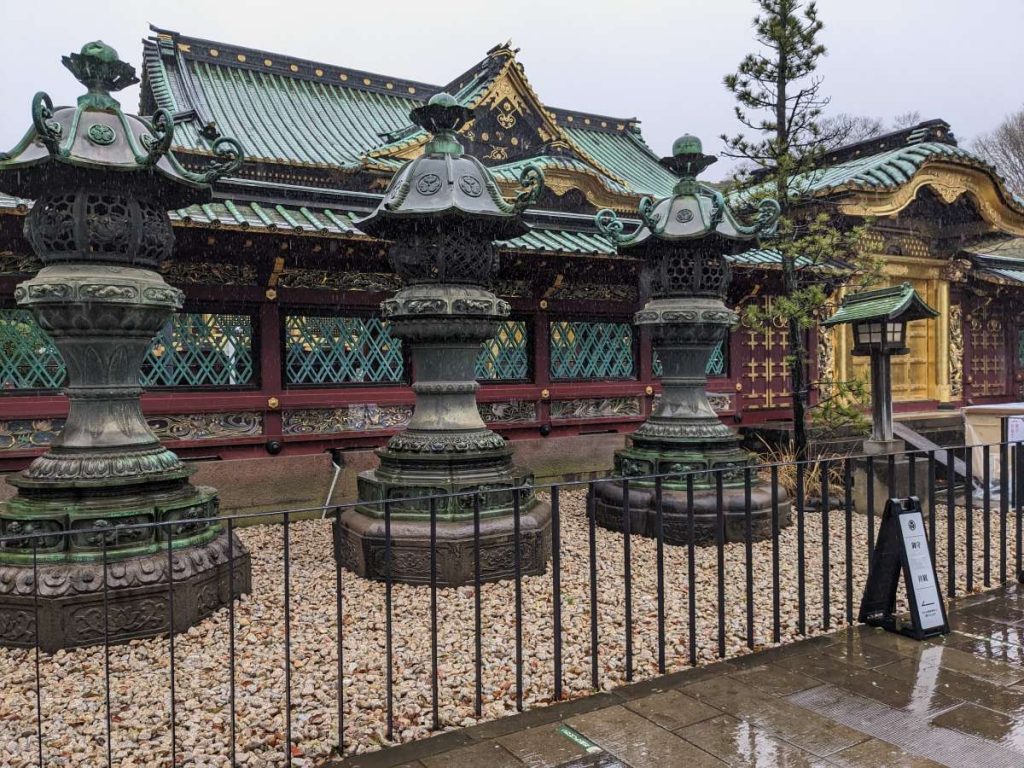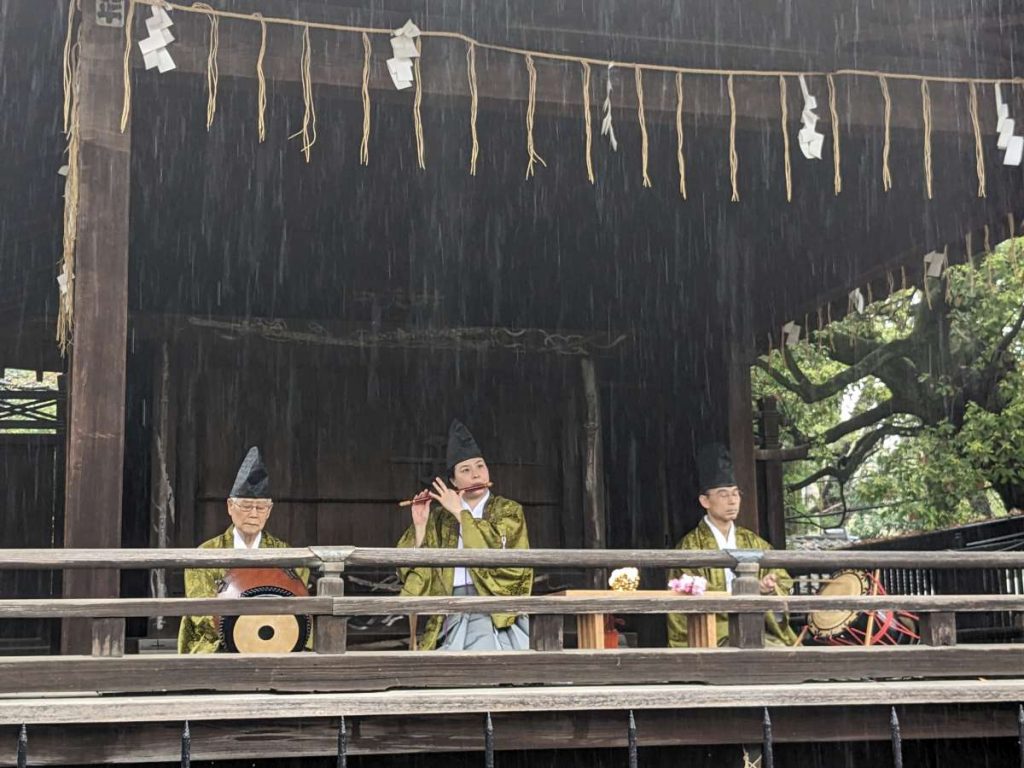 Getting There
All three blossom viewing sites are on the west side of major train stations. Ueno Park, Ueno Station. Yanaka Cemetery, Nippori Station. Asukayama Park, Oji Station.
Conclusion
It is with regret that I have to report that the cherry blossoms in these three viewing sites are well past their peak. Four days (Monday thru Thursday) of relatively good weather are, however, forecast and enough remains of the cherry blossoms at these three sites to make a visit to one or all worth the effort.

RELATED:

Author: Earl H Kinmonth
Find other stories about Tokyo and nearby areas by Dr Kinmonth on JAPAN Forward.