History Wars: Chinese Propaganda Against Japan Gains Ground in Canada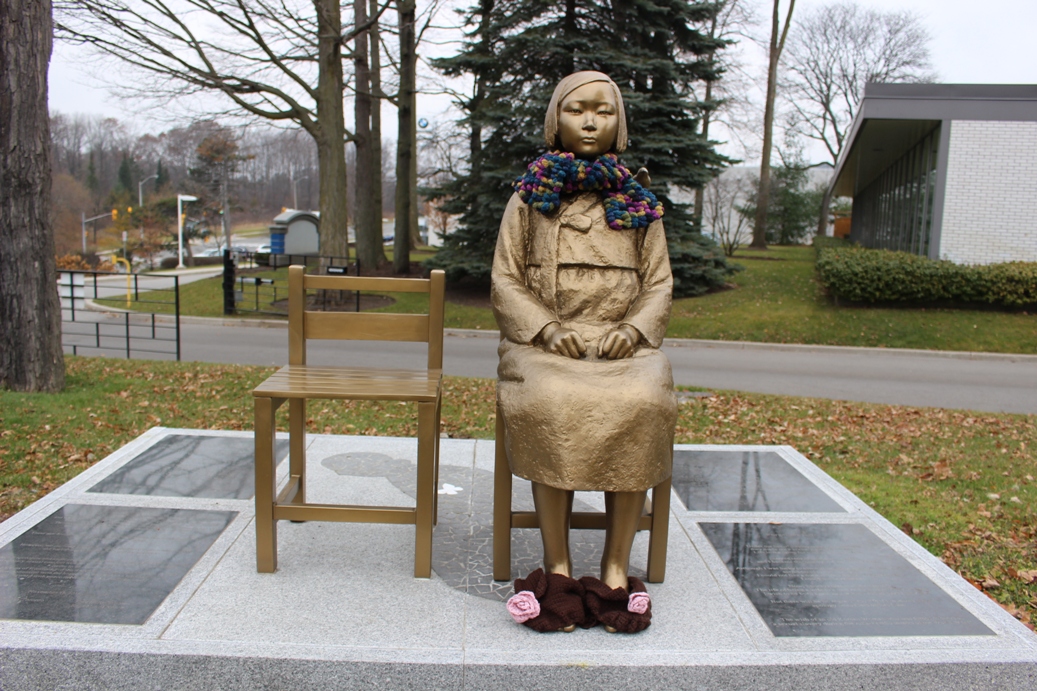 On November 30, 2017, Hong Kong-born Jenny Kwan, a member of the Canadian House of Commons from the western province of British Columbia, took to the assembly floor to deliver a statement.
"Mr. Speaker," Kwan began, "80 years ago, 20,000 to 80,000 Chinese women and girls were raped, and approximately 300,000 people were killed. Some 200,000 women, known as comfort women, became sexual slaves to the Imperial Japanese Army forces. Western eye-witnesses in Nanjing described the atrocities as 'Hell on Earth.'"
She continued: "After the Nanjing Massacre, the sexual slavery system for the Japanese military expanded rapidly. Some 200,000 women from Korea, the Philippines, China, Burma, Indonesia, and other Japanese-occupied territories were tricked, kidnapped, or coerced to work in brothels to serve as 'comfort women' to the Imperial Japanese Army."
Her impassioned remarks drew applause from the House of Commons.
Canada ALPHA Takes Center Stage
Kwan mentioned that documents related to the Nanking Massacre had been registered with the Memory of the World program of the United Nations Educational, Scientific, and Cultural Organization's (UNESCO). She then concluded her remarks by mentioning "Canada ALPHA" (Association for Learning and Preserving the History of WWII in Asia): "Thank you, Canada ALPHA, for your dedication in ensuring that Canadians remember and learn from this history."
In an e-mail response to a Sankei Shimbun request for comment on her House of Commons remarks, Kwan replied that she believes that all historical atrocities should be remembered. This, Kwan wrote, was the spirit of "never again."
The Nanking Incident and the comfort women—it is beyond doubt that, for those who cannot separate fact from fiction, these two phrases carry an intense impact.
December 13th marked the 80th year since the occupation of Nanking by the Japanese Imperial Army during the Sino-Japanese war in 1937. In Canada, a nation of immigrants with more than 1.7 million citizens of Chinese descent, the anti-Japan movement has reached a pitch in recent years that surpasses anything seen before.
At the center of this movement is the anti-Japanese organization Canada ALPHA, which Kwan mentioned in her speech.
Canada ALPHA was established in 1997 in Toronto, in the eastern Canadian province of Ontario, by a Hong Kong-born doctor named Joseph Yu Kai Wong. Canada ALPHA has branch offices throughout Canada, and is known to be a sub-organization of the anti-Japan group Global Alliance for Preserving the History of WWII in Asia (Global Alliance). (The Chinese name for this group is "Global Alliance for Preserving the History of the War of Resistance against Japan.")
In that same year, Wong invited Chinese American journalist Iris Chang, whose book The Rape of Nanking proliferated lies worldwide about the "Nanjing Massacre" in order to publicize Chang's book. The Rape of Nanking was written with the support of Global Alliance.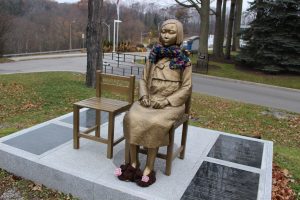 Lobby for a 'Nanking Massacre Memorial Day'
In the late 1970s, Wong worked tirelessly to get Canada to accept Vietnamese refugees. Today, Wong runs several elderly care facilities and is known as a locally respected philanthropist in Toronto. However, he is pitiless in his denunciations of Japan.
Wong is said to relate to his associates the founding of Canada ALPHA in the following terms: "Wong says that he was deeply impressed by the Jewish people's response to the Holocaust, and was thereby stirred to action after asking himself what the Chinese people had been doing for all these years."
In recent years, Canada ALPHA has been putting its energy into mobilizing members of parliament of Chinese and other Asian backgrounds, with the aim of designating December 13 as "Nanking Massacre Memorial Day." In December of 2016, ethnic Hong Kong MP Sue Wong proposed such a measure in the province of Ontario. Sue Wong worked with ALPHA to hold frequent gatherings, eventually collecting more than 90,000 signatures in support of the motion.
The Japanese side was also moving on the proposal, and its passage began to look difficult. So, instead of the petition movement, on October 26th, Sue Wong submitted a nonbinding motion which was passed by just 15 or so MPs in attendance.
In Manitoba, in eastern Canada, a Filipina MP was also busily engaged in establishing a Nanking Memorial Day, but she found little support for her efforts. However, her lack of success did not mean the end of the attempts to get a memorial day set up for Nanking.
Peace Museum and History Wars
ALPHA is planning to build an Asia-Pacific Peace Museum in Scarborough, a district of Toronto which is some 40% ethnic Chinese. The museum, which is to "provide the opportunity to learn about the history of World War II in Asia," is slated to open in 2019. There are plans to invite local students to visit the museum for free.
ALPHA is tightly focused on spreading lies throughout Canada, as evidenced, for example, by ALPHA's having signed a memorandum with the Toronto board of education by which ALPHA agreed to provide the board with historical materials.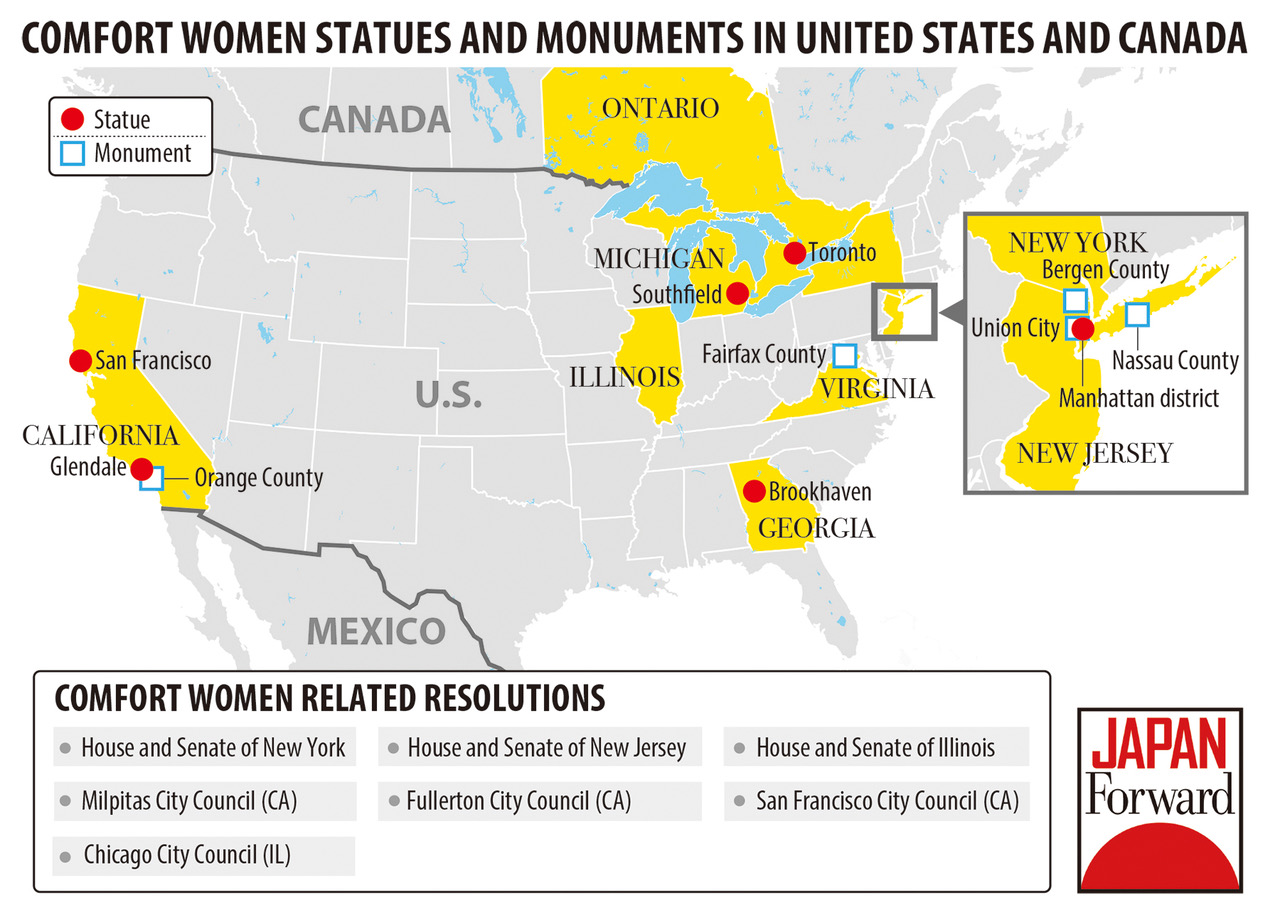 Erecting Comfort Women Statues in Secret
The United States is not the only place in North American with comfort women statues; these can be found in Canada as well. In November of 2015, a comfort woman statue was erected in front of the entrance to the Korean-Canadian Association of Metropolitan Toronto, located some 25 kilometers north of the Toronto downtown area. Canada ALPHA founder Joseph Wong, as well as Canadian MPs, were present at the unveiling ceremony. Local Japanese residents were greatly angered, however, because "the statue was set up, leaving no time for any counter-movements to be carried out."
Those familiar with the situation say that the statue was moved to the outskirts of Toronto after plans to erect it in Burnaby, British Columbia, failed in the spring of 2015. There are few passersby at the current Toronto location, and the statue attracts little attention. Beneath the surface, the Korean-Canadian Association is working to have the comfort woman statue moved to a park in an urban district lined with Korean-run businesses.
Raymond Choi, an ethnic Korean MP in the province of Ontario, is seeking to sign into law a motion making every October "Korean Heritage Month." Choi explains that the purpose of such a month would be not to focus on the comfort woman issue but to celebrate Korean culture overall.
Choi also says that Japanese people should think more about things outside of Japan. It is in our common interest, Choi remarks, to teach our children so that they will not repeat history.
10 Years of Public Battles in Europe and America
In the United States, which has become the main battleground in the history wars overseas, there are 12 comfort women statues and monuments. There were four new statues and monuments set up in 2017 alone, including in San Francisco and in Brookhaven, Georgia. This is the most in a single year since the first comfort woman monument went up in the US in 2010.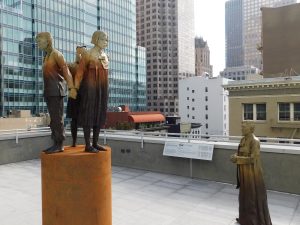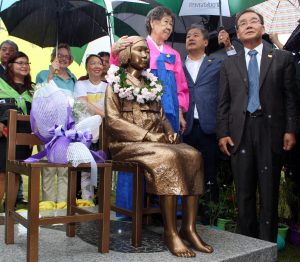 The 2017 marked 10 years since the US House of Representatives had passed a resolution demanding that the Japanese government apologize over the comfort woman issue. Spurred on by the congressional resolution, the three state assemblies of New York, New Jersey, and Illinois passed similarly-worded resolutions, as did the municipal assemblies of Chicago and San Francisco. The lies and misunderstandings about the comfort women have seeped deeply into the American fabric over the past decade.
The first comfort women statue in the US went up in Glendale, California, in 2013. In 2014, local Japanese residents filed a lawsuit demanding the statue be removed, but this legal strategy ended in defeat. The Japanese government kept its distance from the lawsuit, but in February of 2017 submitted an amicus brief on behalf of the plaintiffs to the US Supreme Court. However, this did not prove to be the decisive blow needed to turn the tide, which had been running against the Japanese team's efforts.
Outside of North America, 2017 also saw movements arise in Germany seeking to set up comfort woman statues there. In March, 2017, a comfort woman statue was erected in a park in Wiesent, in the south German state of Bayern. South Korean citizens' groups continue to push for more statues in Europe.
Japanese Activists Supporting Anti-Japan Efforts
There are more than a few Japanese people supporting this anti-Japanese activism. For example, Tamaki Matsuoka participated in the event held by Canada ALPHA in Toronto on December 3, 2017. Matsuoka, who has been carrying out surveys on the "Nanking Massacre" since the late 1980s, was described in the local overseas-Chinese media as a "seventy-year-old former teacher and famous scholar of Japan."
Matsuoka screened the documentary she made, Taiping Gate: 1300 Lost Lives. This documentary is a record of testimonials to the effect that there was a "massacre" at the Taping Gate in Nanjing.
Canada ALPHA seems uninterested in the criticisms—from both those who say there was a massacre in Nanjing and those who say there wasn't— that Matsuoka's work contains "many mistakes of fact."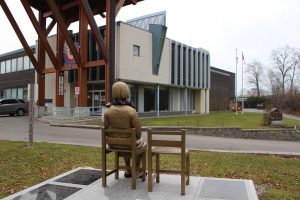 Related Articles:
History Wars: Japanese Taxpayers Funding Anti-Japan Activists
History Wars: China Ignores Facts to Weaponize the Past
(Click here to read the original article in Japanese.)