HORSE RACING | Arima Kinen Boasts Top Talent, Abundant Mix of Winners
The lucrative race delivers a high-profile event to cap the Japanese racing calendar each year.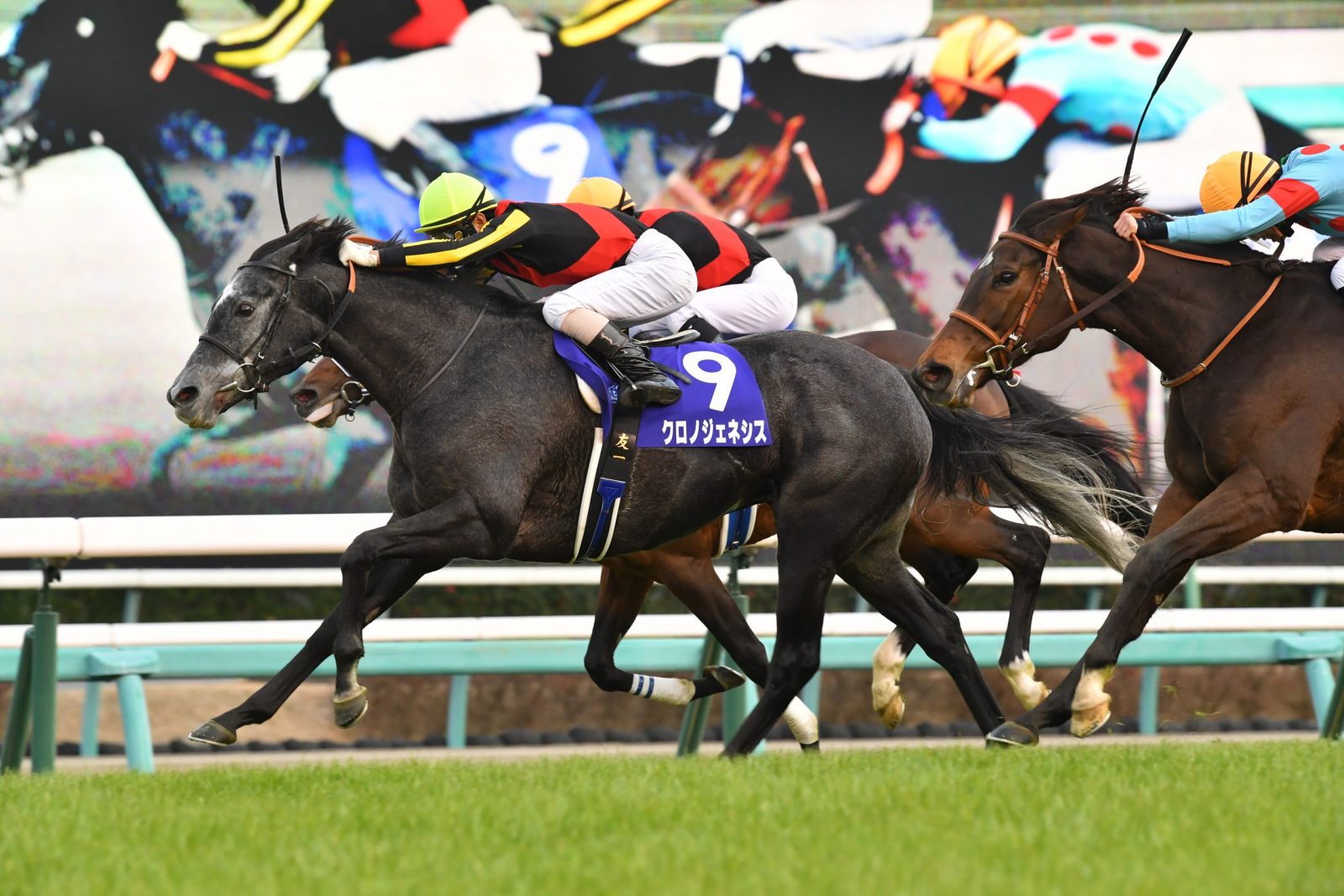 ~~
~
Generations of horse racing fans in Japan have enjoyed the Arima Kinen, a marquee race that marks the end of another year.
Held on the final Sunday in December, the Japan Racing Association Grade I race is a showcase of speed and endurance, a 2,500-meter test on turf at Nakayama Racecourse in Funabashi, Chiba Prefecture.
Since its inception as the Nakayama Grand Prix in 1956, the annual event has grown to have a rich tradition and a who's who list of top thoroughbreds, jockeys and trainers etching their names in the annals of extravaganza. Meiji Hikari, winner of the first race, was posthumously inducted into the Japan Racing Association Hall of Fame in 1990
The 66th Arima Kinen (it was renamed in honor of race founder and Japanese politician Yoriyasu Arima in 1957, the year he passed away) is set for Sunday, December 26. Sixteen horses ages 3 and older will line up for a shot at the winner's prize of ¥300 million JPY ($2.8 million USD).
Six horses with one or more G1 victories in Japan are on the lineup card, including Titleholder, Stella Veloce, Akai Ito and Kiseki.
The Arima Kinen, also called The Grand Prix, is also popularity contest. Fans choose 10 of the 16 spots, and the remaining six spots are filled by Japanese horses and foreign equines based on prize money earned. The 2020 winner, Chromo Genesis, also received the most votes, appearing on 214,742 fan ballots.
As of Tuesday, December 21, Efforia was racing fans' top choice by a wide margin, receiving 260,742 votes. The Yuichi Shikato-trained 3-year-old bay colt, winner of two G1 races in 2021 ー the Satsuki Sho in April and the Tenno Sho (Autumn) in October ー broke Chrono Genesis' total votes record set last year.
This time, Chrono Genesis got 240,165 votes.
Reigning champion Chrono Genesis, who beat Salacia by one length last December, enters the race with a shot at becoming the seventh horse to win The Grand Prix twice.
Four horses have won the Arima Kinen in consecutive years. Most recently, the feat was accomplished by Symboli Kris S in 2002 and '03 en route to back-to-back Japanese Horse of the Year accolades. The others: Speed Symboli (1969, 1970), Symboli Rudolf (1984, 1985) and Grass Wonder (1998, 1999).
Chrono Genesis, the 5-year-old daughter of French stallion Bago, will retire after the race, her owners have already announced.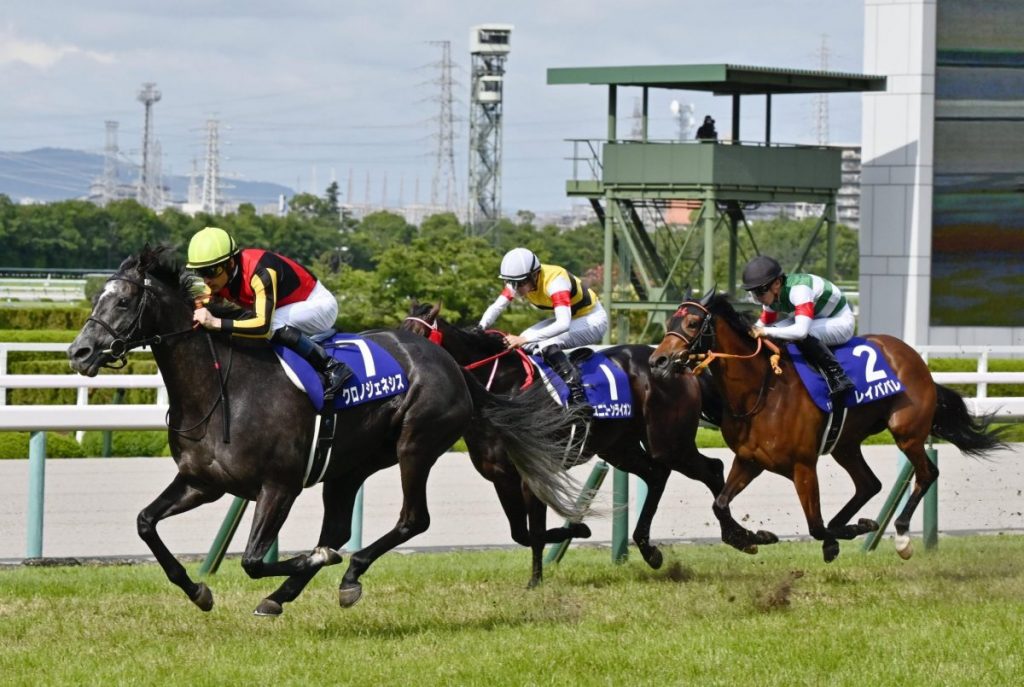 Top French jockey Christophe Lemaire, the JRA's leader in wins (193) this season, guided Chrono Genesis to 2½-length victory in the 2,200-meter Takarazuka Kinen on June 27 at Hanshin Racecourse in Hyogo Prefecture. It was Chrono Genesis' third straight triumph in a G1 race, a performance that impressed Lemaire.
"The mare was in very good condition and looked great at the paddock," Lemaire said after the race. "We were able to race in [a] good position behind Lei Papale. She stretched really well and was able to run the last 200 meters easily."
Lemaire, who won his first Arima Kinen in 2005 (Heart's Cry) and grabbed title No. 2 in 2016 (Satono Diamond), is expected to saddle up on Chrono Genesis on Sunday.
The reason? Lemaire replaced injured jockey Yuichi Kitamura, last year's victorious Arima Kinen rider, prior to Chrono Genesis' Takarazuka Kinen appearance. Kitamura has been sidelined since a racing accident in May.
Another final-race-of-a-career storyline to keep an eye on is Kiseki's. The 7-year-old dark bay colt is entered in Sunday's Arima Kinen after placing 10th in the Japan Cup on November 28 and seventh in the Prix de l'Arc de Triomphe on October 6 in Paris.
Although Kiseki only has four wins in 32 previous races, he's placed in the top three 16 times.

A Who's Who of Top Jockeys
On Christmas Eve 2017, Yutaka Take became the fifth jockey to win the Arima Kinen three times. He also finished first in 1990 with Oguri Cap and 2006 with Deep Impact.
Aboard Kitasan Black, Take famously rode the race favorite to his seventh G1 victory in the final race of his career. That win also cemented Kitasan Black's place in the record books as one of the top Japanese thoroughbreds of all time, tying the national G1 record set by Symboli Rudolf, T.M. Opera O, Deep Impact and Vodka.

After Take's 75th Grade I victory that day, achieved by 1½ lengths, he said: "He ran a great race. I just concentrated on letting him run his race so there'd be no regrets. I was going to decide on the pace depending on his start but he broke really well so I let him take the front without hesitation."
Kenichi Ikezoe owns the most wins in Arima Kinen history, placing first in 2009 (Dream Journey), 2011 (Orfevre), 2013 (Orfevre) and 2018 (Blast Onepiece).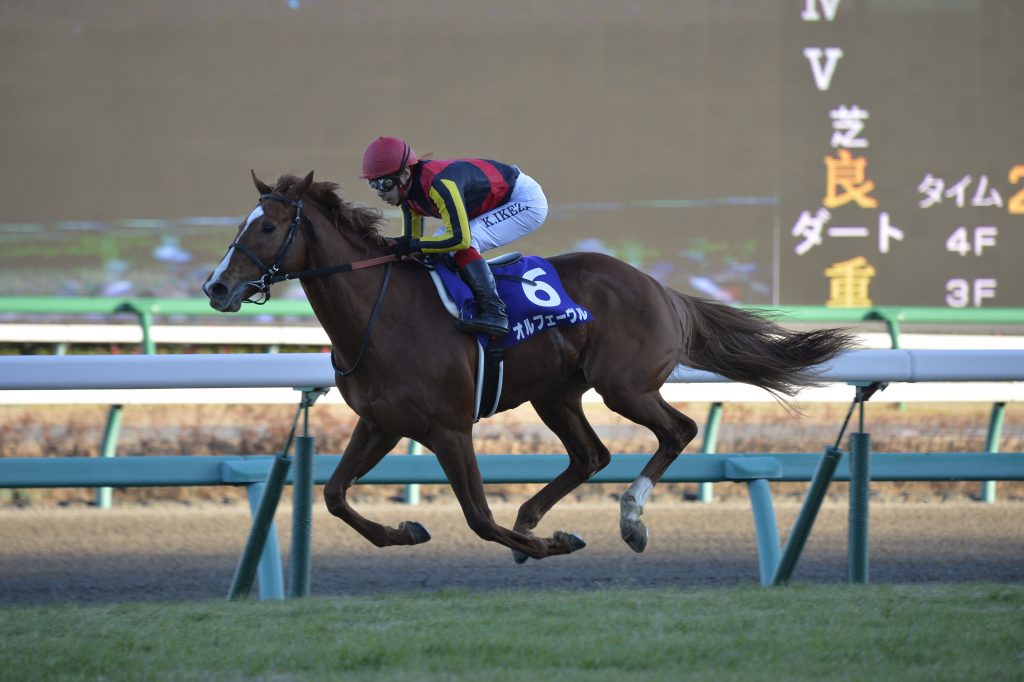 Frenchman Olivier Peslier is the only jockey to win The Grand Prix in three consecutive years. He did so aboard Symboli Kris S in 2002 and '03 and Zenno Rob Roy, a Sunday Silence-sired stallion, in '04.
There's been one other multiple-race winner this century, Masayoshi Ebina (Manhattan Cafe, 2001; Matsurida Gogh, 2007).
In a sign of the ultra-competitive nature of the race each year, 10 different jockeys have reached the finish first since 2010.
Zenno Rob Roy's winning time of 2 minutes, 29.5 seconds is still the race record.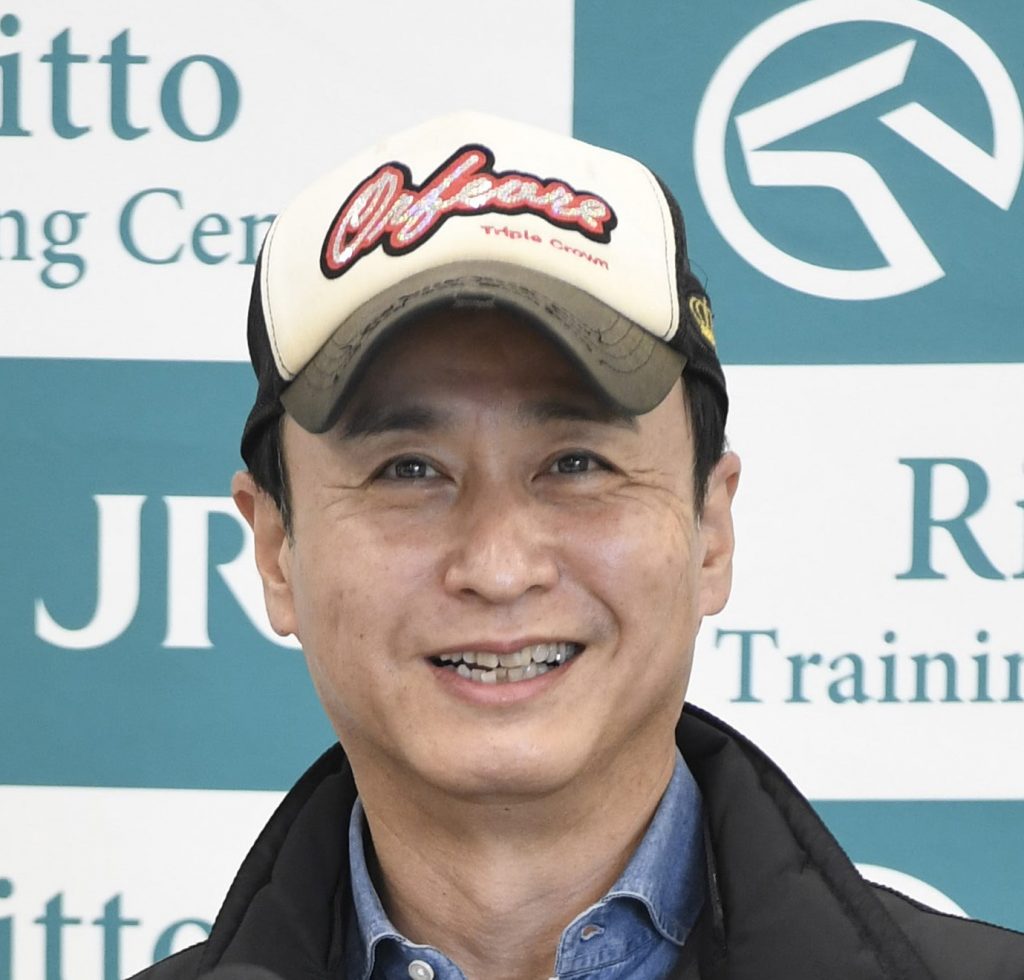 Trainers Set the Tone for Success
Since 2000, 16 different trainers have had an Arima Kinen-winning horse in their stable.

Most notably, Yasutoshi Ikee has won it five times. His dream lineup: Deep Impact, Dream Journey, Orfevre (twice) and Satono Diamond.
The other multiple-victory trainer this century is Kazuo Fujisawa, who set the plan in motion for Symboli Kris S (twice) and Zenno Rob Roy.
Yoshito Yahagi, the 2019 winning Arima Kinen trainer with Lys Gracieux (whose grandsire was Sunday Silence, the 1989 Kentucky Derby and Preakness Stakes champ) and Damian Lane, watched Loves Only You's mediocre performance last December. The JRA's race summary evaluated the mare's performance this way: "raced around ninth, angled out but met traffic at early stretch, never a threat."
Eleven months later, Loves Only You triumphed at the Breeders' Cup Filly & Mare Turf in Del Mar, California.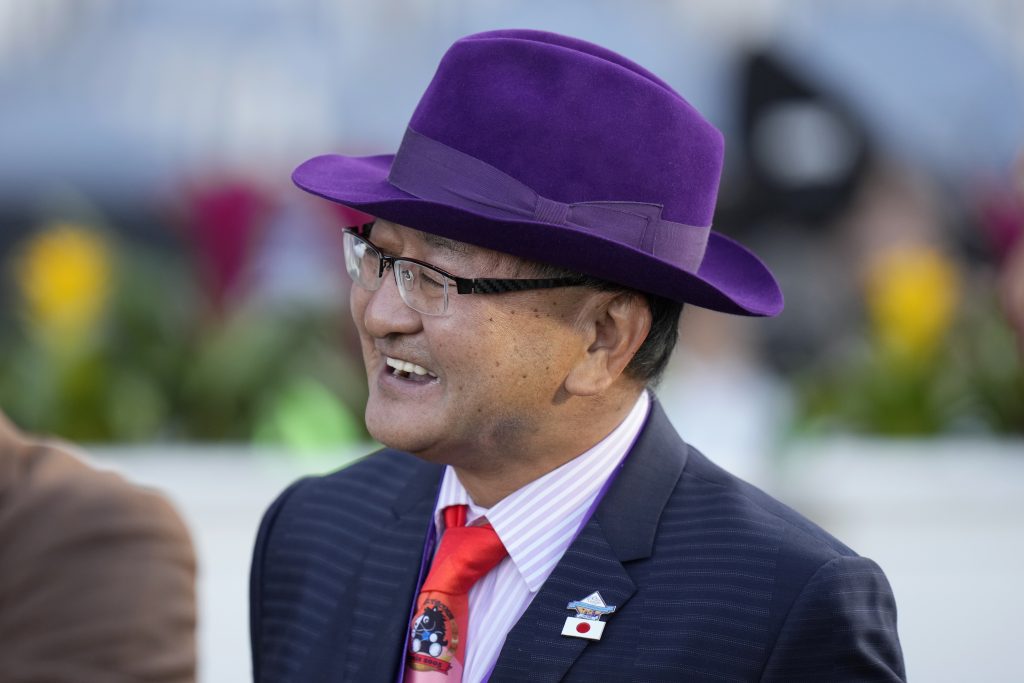 With another marquee win for Loves Only You at the Hong Kong Cup on December 12, Yahagi's training tactics have worked well on the big stage in recent weeks.
Will his nurturing of Panthalassa pay off in the biggest way possible on Sunday?

Panthalassa has performed well of late, with a wire-to-wire triumph in the October Stakes on October 17 and a four-length win in the G3 Fukushima Kinen on November 14. Both races are 2,000 meters, and Panthalassa's stamina was strong in both, suggesting another 500 meters won't be a problem.

Every year, success stories and a lucrative payday arrive in late December at the Arima Kinen. The 66th annual race will add to its rich history.
RELATED:

Author: Ed Odeven

Follow Ed on JAPAN Forward's [Japan Sports Notebook] here on Sundays, in [Odds and Evens] here during the week, and Twitter @ed_odeven.