How Can India Turn the Tables on China?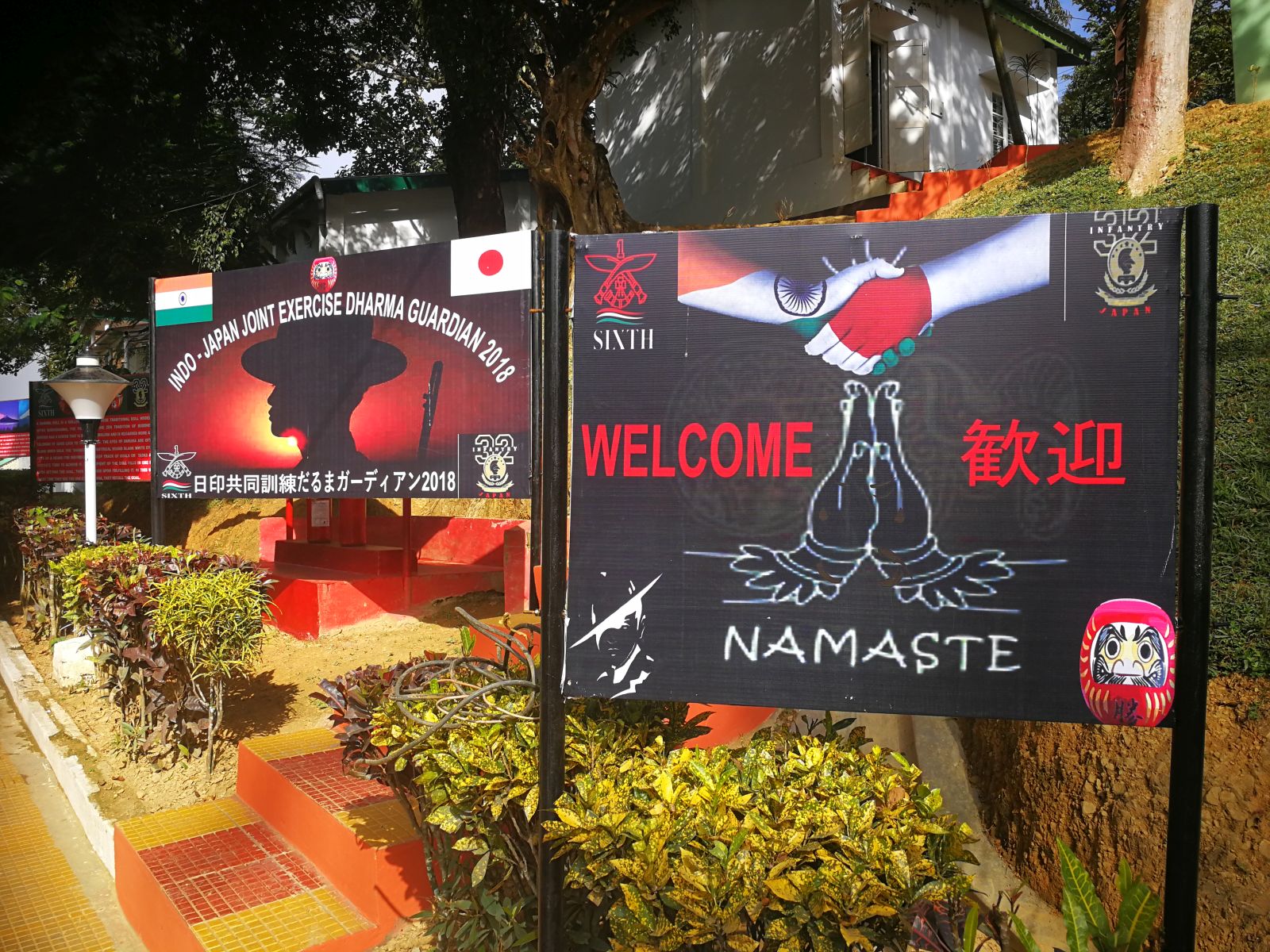 The recent clashes along the Sino-Indian border point to a new era in the ties between India and China. While the two nations had crossed swords over the Doklam region of Bhutan in 2017, the border has been relatively peaceful since then. Though high-level commanders from the two sides have held talks the weekend of June 6, they remain inconclusive and the stand-off continues. 
So what are the options available to New Delhi now?
First, put pressure on China on other fronts, for example in the Indian Ocean region. The Indian Navy is in a much stronger position in the Indian Ocean than the Chinese People's Liberation Army Navy (PLAN). 
In addition, New Delhi needs to mend its ties with countries in its neighborhood, such as Nepal, which seem to be veering towards China, especially when it comes to the border issue.
Second, India needs to move closer to countries like the United States, Japan, and Australia. Although India has been buying an increasing array of military platforms worth approximately $18 billion USD from the U.S. (up to 2019), it would need to collaborate even more closely with the U.S. in the security sphere. 
India should also take a call on whether to support the U.S. stand on issues related to China. The recent virtual summit organized between the Indian and the Australian prime ministers is a step in the right direction. During this virtual summit, the two sides concluded a landmark agreement, termed "The Mutual Logistics Support Agreement" (MLSA), which will allow the two countries to use each other's bases for repair and replenishment.
Third, it is high time for India to up the ante about developments in the Tibet Autonomous Region (TAR) of China. For long, New Delhi has kept silent as Beijing has stepped up the development of civil-military infrastructure in Tibet, which presents a clear and present danger to India.
Fourth, the most important step would be to take on China in the economic realm, as India runs a huge trade deficit vis-à-vis China. The target should be to cut the trade deficit in half from the figure of $56.77 billion in 2019. It is necessary to look again into existing contracts handed out to Chinese companies, especially those which are involved in critical sectors of the Indian economy.  
In addition, New Delhi should think of a limit to Chinese investment in Indian companies, so that there is no security threat later.   
Fifth, India needs to invest in technology in order to make up for the shortfall in resources on some fronts. For example, it will need surveillance drones in huge numbers to prevent and report future Chinese incursions along the Line of Actual Control.
Challenges
However, this is easier said than done for a host of reasons.  
At present, India is battling a spike in coronavirus cases, which is also putting a huge strain on the economy. In addition, the U.S. is in domestic turmoil, with protests against police excesses spreading across many U.S. cities, including Washington D.C.
If India diverts a significant number of forces to the border with China, it may expose some of its flanks in western India to Pakistani aggression, and this may actually be a part of a bigger plan. 
In addition, China has been rapidly making inroads into India's neighborhood, whether it be in Nepal, Sri Lanka, or Pakistan. These countries have sometimes welcomed Chinese investment, especially as part of the Belt and Road Initiative, which may be detrimental to India's long-term interests.
What May Lie Behind China's Recent Moves?
China was taken by surprise by the sudden abrogation by India of Article 370 in 2019, which led to the removal of the special status of the border province of Jammu and Kashmir and its bifurcation into the Union territories of Jammu and Kashmir and Ladakh.
India has also been wooing foreign companies, which are trying to leave China in the wake of the coronavirus outbreak. In addition, India supported a resolution at the recent 73rd session of the World Health Assembly, calling for an investigation into the origins of the novel coronavirus outbreak, all of which would have miffed the Dragon.
Beijing is also playing to its domestic audience, which is demanding answers for its disastrous handling of the coronavirus outbreak. There was another recent outpouring of public anger following the death of a leading Chinese doctor earlier in June. Hence, Beijing may be trying to deflect domestic attention by raising nationalistic sentiments.
What Lies Ahead
The road ahead for Sino-Indian relations is not going to be easy. One of the major reasons for this kind of rivalry is that both countries are growing in power and influence at the same time. China would like to emerge as the numero uno power in Asia, but India would not be ready to countenance that.  
China will continue testing India at various places and occasions. This may also be a diversionary tactic, and the real Chinese motive may be elsewhere. 
However, what is amply clear is that the time for the maxim given by Deng Xiaoping of "hide your strength and bide your time" is well and truly over, and India needs to be prepared for this new kind of China. The aggressive "Wolf Warrior" diplomacy of Chinese diplomats is only a small manifestation of this.
This year marks the 70th anniversary of the founding of diplomatic ties between the two countries, although things in the relationship have been going from bad to worse. What New Delhi should not lose sight of is that demography is in its favor. The mean age in India is around 28 years, while that in China is 38. Chinese economic growth will decline as it grows older in the next few years. 
Hence, India should be in no hurry to settle the current issue. The longer it drags on, the better for India, as Chinese aggression will begin to be called out by more and more countries across the world. 
New Delhi needs to wait and watch and not let its guard down. As they say, haste makes waste.
Author: Dr. Rupakjyoti Borah
Dr. Rupakjyoti Borah is a senior research fellow with the Japan Forum for Strategic Studies, Tokyo. His books include The Elephant and the Samurai: Why Japan Can Trust India and Act-East via the Northeast. He has been a visiting fellow at the Japan Institute of International Affairs and the University of Cambridge. The views expressed are personal. Twitter @rupakj.