Remaking Hong Kong: How Beijing Killed Freedom with Apple Daily's Shutdown
Apple Daily, known for its critical coverage of China, sold a staggering 1 million copies of its final edition, symbolizing Hong Kong's lost freedom.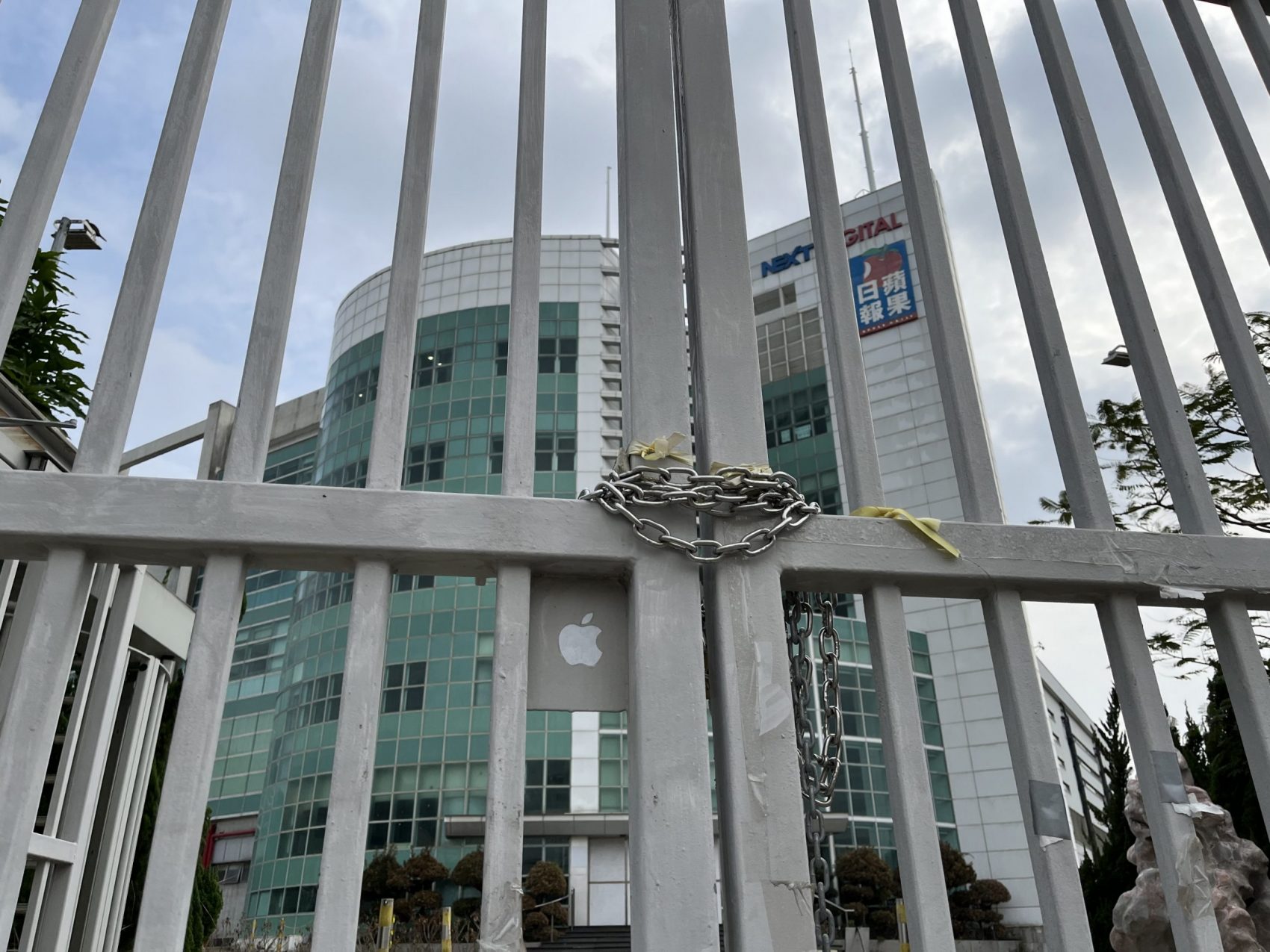 ~~
First of 5 parts


Part 2: Remaking Hong Kong: Chinese Gov't Infiltrates Newsrooms with Spies
Part 3: Remaking Hong Kong: The Order from Beijing is to Brainwash Students
Part 4: Remaking Hong Kong: Freed Youth Activists Continue to Live in Fear
Part 5: Remaking Hong Kong: Where Tyranny Reigns, Freedom and Democracy Die


HONG KONG — The headquarters of Apply Daily, a major newspaper once known for its critical coverage of China, still stands on the outskirts of a new residential area in the southeastern part of Hong Kong's New Territories.
The main gate of the building was chained shut when I visited last Christmas. Outside, a small yellow ribbon was trampled and stuck to the ground. It was one of the many ribbons that Hong Kong citizens had attached to the gate to show their solidarity with the downtrodden Apply Daily.
The building that was once the workplace of more than 700 journalists was now deserted. The cafeteria, which was famous for its delicious roast goose, was eerily silent. The atmosphere was cold and bleak because freedom had died there.
On the night of June 23, 2021, more than half a year ago, hundreds of citizens gathered in front of the building to cheer for Apply Daily in the pouring rain.
"You can do it!"
"We're here for you!"
It was immediately after Apple Daily decided to end publication after its final issue on the morning of June 24. With executives arrested and assets frozen, the paper was driven to a dead end.
In the brightly lit office, the staff edited their work for the final time.
The front-page news began: "Today, the Apply Daily will write its final chapter and bid farewell to Hong Kong." It was penned by Chan Kwok-ming, a 40-year-old former ace reporter for Apply Daily.
Late at night, as the rotary printing press turned in the adjacent printing plant, Chan and his colleagues walked out of the building, bowed their heads to the people gathered there, and said: "We thank you for your support over the past 26 years. We will be handing out our final edition soon."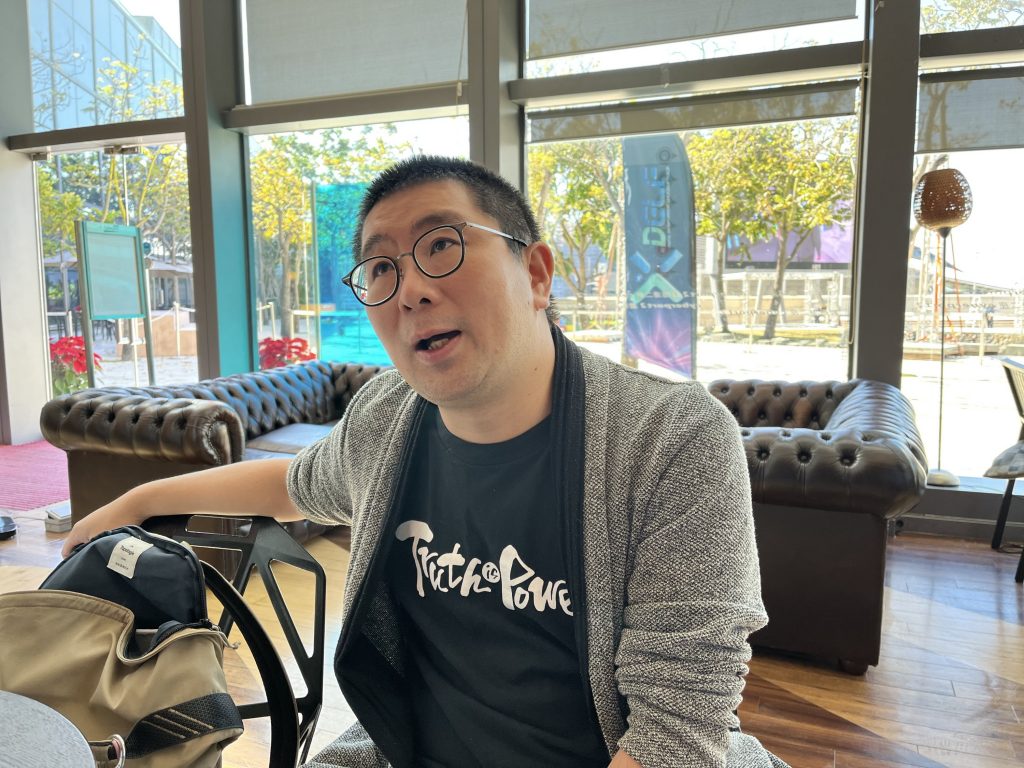 Chan was unable to hide his emotions. He and his colleagues had done nothing wrong. On the contrary, they deserved to be proud of their work. But the Apple Daily would cease to exist. A legacy that had been disrupted with commas was now coming to an end with a final full stop.


Beginning of the End of Journalism in HK
But that was only the beginning of Chan's struggles. He didn't receive his last paycheck or severance pay, and although he managed to get a new job as a news commentator for the pro-democracy online news website Stand News, Chan's salary was reduced by more than 90%. He has been cutting into his savings to support his wife and young child.
Hong Kong's National Security Law went into force on June 30, 2020, as a crackdown on subversion. According to Chan, this is when Apple News began to omit the names of journalists from politically sensitive articles to avoid identification, like other newspapers were doing.
It became increasingly difficult to draw out people's true feelings in street interviews, as they were living behind a mask. Meeting with foreign dignitaries became a risk. In other words, true journalism was no longer possible.
After Apply Daily closed, Chan's colleagues went separate ways, and only a few resumed their careers as journalists.
When Chan was at a restaurant having dinner with his family, he was surprised to see a former colleague working there as a waiter. He had been a senior of Chan's at Apple Daily and an outstanding journalist.
According to Chan, finding a new job means you're one of the lucky ones, even if it means moving to a different industry. Most of his former colleagues are still unemployed.


Invasive, Persistent National Security Tentacles
The National Security Law wreaked havoc on Chan's life. On July 1, 2020, the day after the law came into effect, many citizens were arrested for opposing its enforcement. Chan covered the incident and wrote an article about it for Apple Daily.
After he returned home late at night, he sat at his desk with his head in his hands, thinking about the future of Hong Kong.
He noticed that there was a note on his desk from his wife. It said, "You're going to be a father."
He ran to the bedroom and found his wife still awake.
They held each other's hands and wondered how their child would grow up, born during such a time. But they were happy and prayed together for the future.
At the time, Chan couldn't imagine that Apple Daily would be closed down in less than a year. On top of that, his new employer Stand News would also be forced to stop operations after only six months, leaving him unemployed for the second time.
Chan wanted his son to know that his father was proud of his work.
On the morning of June 24, 2021, Apple Daily sold a staggering 1 million copies of its final edition in a city of 7.5 million. The issue became a symbol of Hong Kong's lost freedom and was made available overseas, including in Japan.
The front-page headline read, "Hong Kongers bid a painful farewell in the rain." The author's name, Chan Kwok-ming, was marked clearly on the page.


One System Takeover
Since the "one country, two systems" policy broke down in Hong Kong with the enforcement of the National Security Law, the Chinese Communist Party has been trying to remake Hong Kong under the banner of "patriotic governance."
This series attempts to uncover the reality of the situation, based on the testimonies of the people of Hong Kong.


(Continues in part two)


(Read the story in Japanese at this link.)


RELATED:
By Kinya Fujimoto