If Japan Doesn't Want Ukraine to Lose, it Must Redefine its Narrow Pacifism
The public backlash caused by PM Kishida's gift to the Ukraine president of a mere rice paddle is revealing of how most Japanese perceive war.
The ongoing Ukraine war has revealed the superficiality, and even the cruelty, of the so-called pacifism that has been dictating Japan's foreign policy decisions for decades.
Pacifism has been a defining feature of postwar Japan. Its foundation can be traced back to the postwar Japanese constitution, particularly Article 9. Japan "renounces war" and prohibits the possession of "war potential," it states.
Also, the traumatic experience of World War II reverberates in Japan's pacifist inclinations. This has contributed to a hesitancy to openly discuss anything related to the military and avoidance of any type of foreign entanglement. But now there is the Ukraine war.
Japan's Conflicted Position On Ukraine
As one of the Group of Seven (G7) nations, Japan has repeatedly professed that it would continue supporting Ukraine "as long as it takes" and would not allow Vladimir Putin to "win." Taking these statements at face value, Japan and the Western alliance seek to bolster Ukraine so it can achieve victory against Russia. Theoretically, this means that they will aid Ukraine until it retakes the territory over which Russia has asserted control since 2022.
It is not entirely clear how far the West supports Ukraine's war aims of regaining the Crimean Peninsula. However, considering the massive amounts of economic and military aid being sent to Ukraine, the West seems to want a satisfactory conclusion for Ukraine.
This unprovoked and illegal war was launched against Ukraine by Russian President Vladimir Putin. But while Japan speaks strongly against the war, it is not certain whether the Japanese public actually wants Ukraine to "win."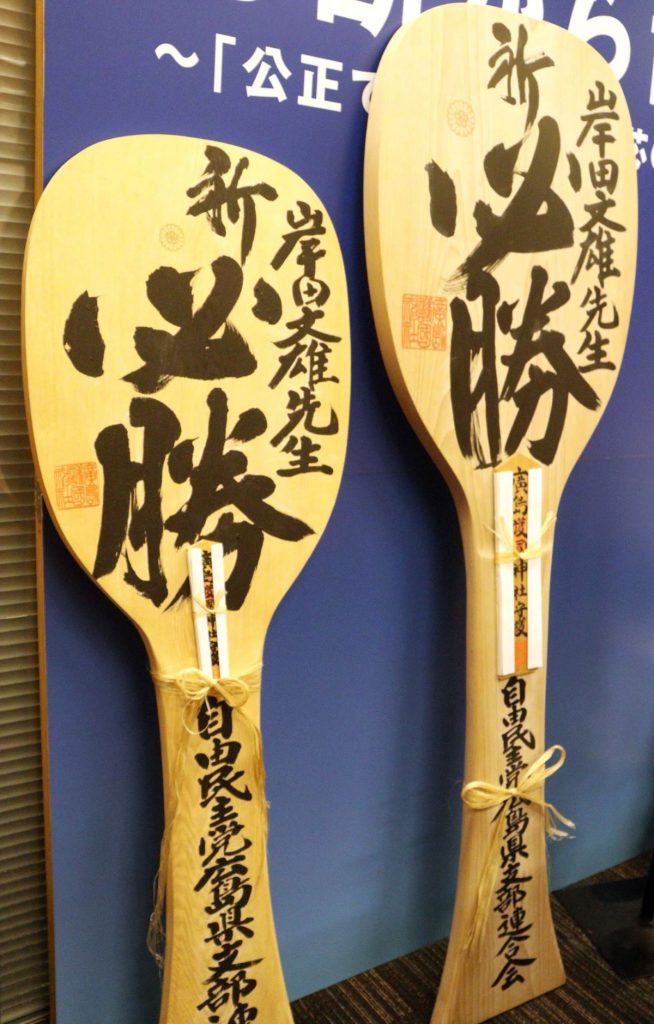 Public Perceptions
In March 2023, Japanese Prime Minister Fumio Kishida finally visited Kyiv. As a symbolic gesture to show solidarity with Ukraine's cause, he gave a rice paddle — a local specialty of his hometown in Hiroshima — to President Volodymyr Zelenskyy. It was inscribed with kanji characters meaning "certain victory," which stirred some controversy.
After returning from Kyiv, Kishida faced criticism from opposition party members who denounced the prime minister's overture as "inappropriate." They accused his gesture of provoking further escalation rather than brokering peace. The public also shared the opposition's concern. In fact, 62% of them responded that Kishida's gift to Zelenskyy calling for a "certain victory" was ill-suited for the occasion.
Although the details about the gift seem trivial, the backlash caused by a mere rice paddle is revealing of how most Japanese perceive war. From the point of view of many, there is no virtue in fighting. Nor is there any point in resisting an aggressor who wants to eliminate a country. And that is precisely Russia's vision of how they want the war to end.
A belief that all combat is evil, and peace comes before anything else seems to prevail among the Japanese people. Thus, many think Ukraine and Russia ought to cease fighting at any moment and begin talks that would lead to a peaceful resolution.
However, this understanding of the Ukraine war is too simplistic. The Japanese public needs to recognize that there is such a thing as a "good war." And Japanese need to consider whether Ukraine's struggle, against an aggressor's unilateral invasion, isn't such a war.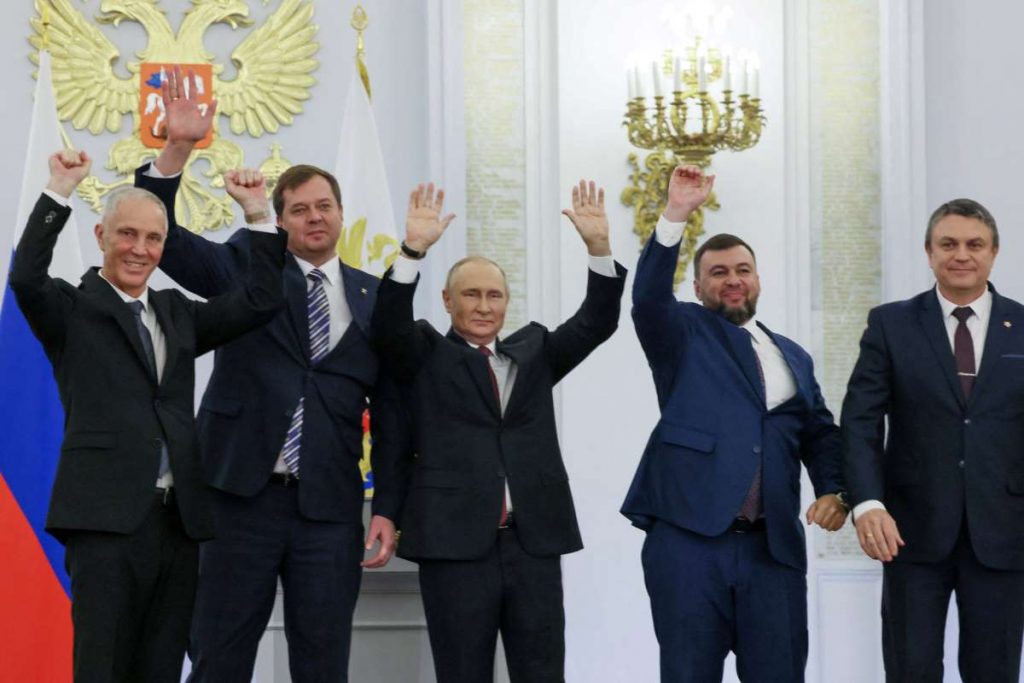 Putin's Ruse of an Excuse
Putin's stated purpose for carrying out an all-out war in Ukraine is to "demilitarize" and "denazify" the country. But this is a ruse designed to hide Putin's true desire. What he seeks is to annihilate Ukraine as a sovereign nation and reconstitute the fragments of the former Soviet empire.
A long essay that Putin wrote before the war echoes his underlying motives for invading Ukraine. He argues in the essay that Russia and Ukraine share "historical unity." And he calls for the reintegration of the Ukrainians into Russia's sphere of influence.
Putin's reasoning completely disregards Ukraine's right to self-determination. It also ignores that his war would set an imperialistic precedent where empires could invade any other country based on the mere rationale that at some point in history they were under the same rule. But such a precedent has no place in today's world.
Therefore, in the face of such barbarism, there should be more public sympathy for the position Ukraine has been forced into. The massacre of Ukrainians should give people an idea of how a Russian occupation of Ukraine would unfold.
There are legitimate concerns about what a "certain victory" for Ukraine would entail, such as Russia opting for nuclear weapons. But that is not the primary concern aired in the public discourse in Japan.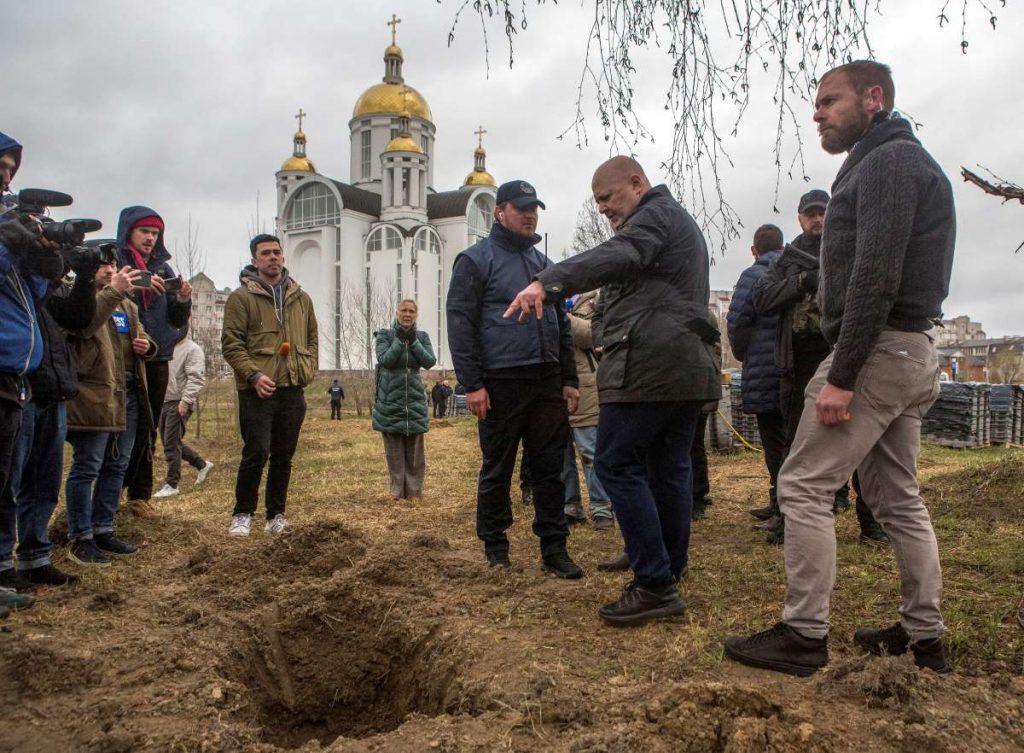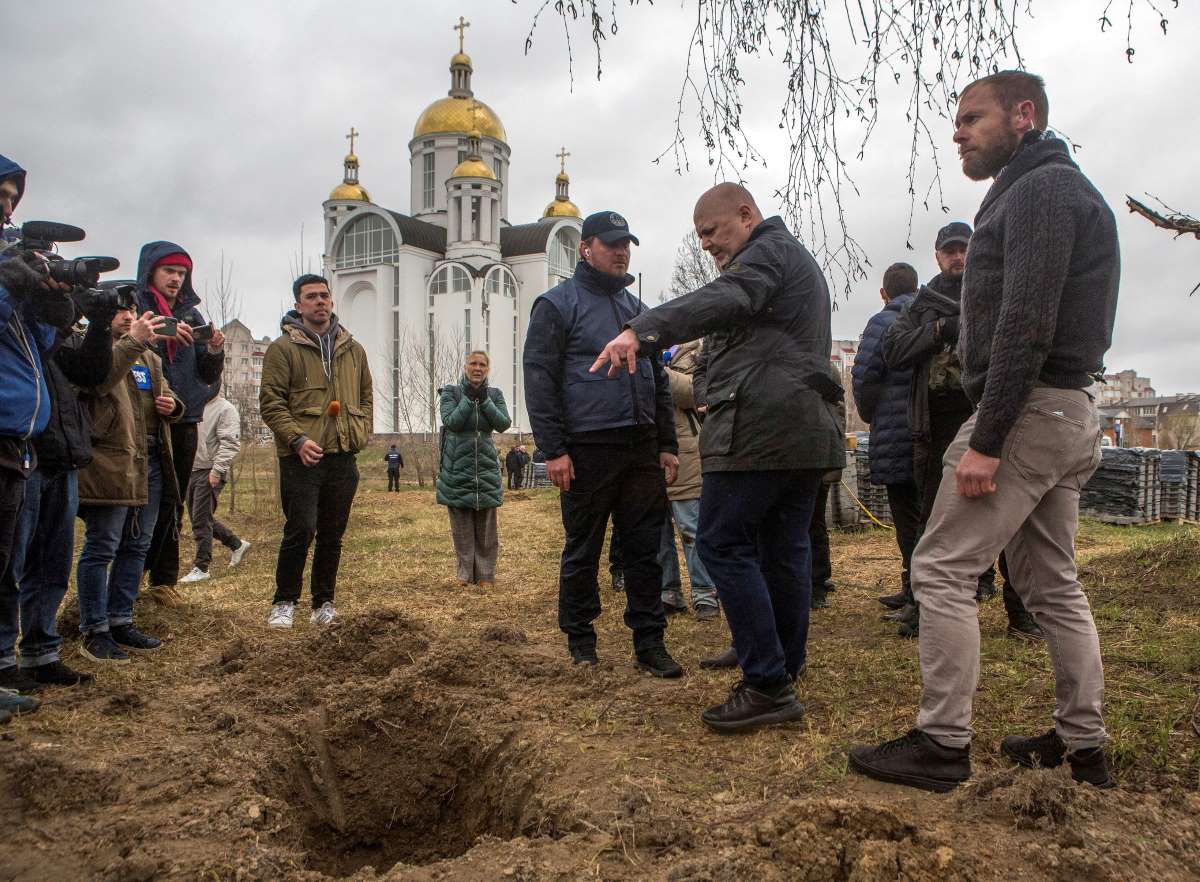 Opening Our Eyes
There needs to be recognition that avoiding difficult questions about support for Ukraine goes against pacifism itself. Refusing to send lethal aid to Ukraine does not contribute to peace if that aid would help turn the tide of war in Ukraine's favor. Rather, when pacifism is used as an excuse, it simply means Japan is making its allies do the dirty work.
Japan's inaction would only raise the possibility of inhumane consequences in which war crimes were committed across Ukraine's sovereign land. Then there is also the possibility of Ukraine being wiped-out. Is this the end result that this so-called pacifism is all about?
What makes the indecision even more hypocritical is that, while Ukraine faces potential extinction, Japan has increased its purchases of natural gas from Russia, the initiator of war in Ukraine.
Shedding Postwar Pacifism for Peace
The Wall Street Journal reported that Japan has been the only country to increase its dependence on Russian gas since the war commenced. Meanwhile, Western countries have been opting to do the opposite out of fear that their continued dependence on Russian energy would counteract Ukraine's war effort.
This is the contradiction in Japan's behavior — backing Ukraine's all-out victory but also supporting Russia's imperialist goals. Viewed objectively, it seems as though Japan wants Ukraine to lose since Japan's decisions and inactions clearly benefit Russia.
On the other hand, there is no doubt that the Japanese people sympathize with Ukraine's ordeal and despise Putin's imperial ambitions. However, that needs to be accompanied by a recognition of the self-serving nature of that avowed pacifism. When those beliefs result in violations of international law and immoral outcomes, they contradict the main tenets of pacifism.
In order to be true to their pacifist beliefs, Japan should adopt measures that would help Ukraine gain favorable concessions at the negotiating table with Russia.
Moreover, Japan needs to be freed from the shell it has remained in for the past 80 years. It needs to assume its role as a defender of international peace. The war in Ukraine should serve as a catalyst for this, Japan's narrowly defined pacifism should be redefined once and for all.
RELATED:
Author: Jio Kamata